The churn of talent in the RIA business no longer happens the old-fashioned way.
SUBMIT A NEW MOVE HERE. Brooke's Note: The cream keeps rising to the top. In the financial advisory business, that continues to be RIAs and the firms that serve, or mimic them, best. In other words, the prototypical RIA hire continues to look much like the classic breakaway where branded Wall Street broker becomes barely branded advisor at a small shop. But many of the hires that filter to our RIABiz 'Moves' section come at a more corporate level where -- to hell with the resume -- down-branding or unbranding is also where it's at. Yet there are many exceptions to the rule and we capture those, too. Detailed hiring and firing analysis is interesting. But the broader picture is, too. Sure, a healthy market has good trades. But first of all it needs enough volume to create a sense of liquidity and then, in this case, the process of putting the right people in the right spots in a revamping industry really makes sense. Nobody wants to be hired to an illiquid position, which is better known as a dead-end job. See: New Moves Fall 2017 and New Moves Winter 2018.
March
A Fidelity veteran with a $34-billion book of business, Stan Smith, became CEO of former client 401(k) robo-advisor SaveDaily Inc. .... Nicci Harrell Hicks ditched her job as general counsel at a private aviation firm to join Halite Partners, an Ohio family office helmed by a breakaway Morgan Stanley advisor. See: 'Jet'-setting general counsel ditches corporate law to join Columbus family office. .... Carl Gabler, Dragos Georgescu and Angelius Knox left Insight Capital Research & Management Inc. to join just-up-the-road Insight Wealth Strategies in San Ramon, Calif. See: Second 'sight' for northern Calif. RIA staff moving up the I-680.
Maral Boyadjian joined analytics startup FinMason to form and lead a dedicated team of "subject-matter experts" at the Ph.D.-heavy Boston firm. .... Brent Randol and Rollin Ellis joined the advisor channel of Raymond James Financial to accelerate recruiting efforts in California, Hawaii and Guam. See: After the gold rush: RayJay advisor unit builds on Western gains with two recruiting hires. .... SourceMedia, publisher of Financial Week and 13 other financial-sector trade titles, announced the appointment of a new CEO, Gemma Postlethwaite. .... After launching its ETF line in January, American Century brought aboard Margaret Dorn, Matthew Abatecola and Ross Kamovitch as sales and recruiting specialists. See: Keeping it 100 -- and 21st -- American Century continues to build out its ETF unit.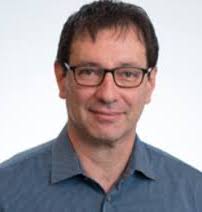 Robo software developer Trizic appointed John Carey as its new chief product officer as the California firm established an East Coast beachhead. .... Hard upon the news of Bill Van Law's surprise departure from Raymond James came word that Francis McGrail had left his post as manager of imprint Alex. Brown's Florida and California offices and John Davis III became vice chairman. See: At Alex. Brown, one manager moves up and another out in wake of Van Law's RayJay exit.
On a hiring binge, 401(k) robo-TAMP Vestwell took on John Skovron as chief technology officer, former Goldman Sachs sales exec Benjamin Thomason became executive vice president and New York Life CEO Drew Lawton joined its advisory board. See: Vestwell jets ahead and adds pilots on the fly to keep startup on course. .... Rounding off the month, fintech consultant and three-time Boston Marathon finisher Michael Milmoe became president of Econoday, a Bay Area technology and information company.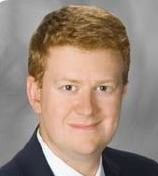 Fred Alger Management, an UHNW investment manager firm with $23.2 billion of AUM, hired the longstanding team of Gregory Jones and Pragna Shere, who first crossed paths at Clay Finlay Inc. in 1995. .... Ohio RIA Sequoia Financial Group signed on Matthew Pullar as vice president of Private Client Services in its Cleveland/Akron office.
Evercore Wealth Management hired Bessemer Trust and U.S. Trust alumnus Thomas Olchon as a managing director. See: Jeff Maurer poached his RIA from zero to $7.5 billion in nine years but now comes M&A. Later in the month, Evercore went back to the U.S. Trust well to tap Dien Yuen as managing director in its San Francisco office.
Halite Partners, the Columbus, Ohio-based RIA that broke away from Morgan Stanley last fall, is also on a hiring jag, last month poaching Ric Butler from J.P. Morgan Asset Management to fill the newly created roles of chief financial officer and chief operations officer.
Richmond, Va.-based wealth advisor Cary Street Partners welcomed Bryan Lawson from Highlands Wealth Management, where he was president and CEO. .... Charlotte, N.C.-based Independent Advisor Alliance installed Jon Reidenouer, a 13-year veteran of the firm's broker-dealer, in the newly created role of chief operations officer.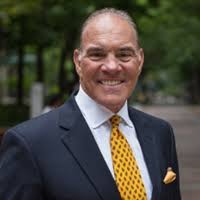 Raleigh, N.C.-based Harvest Exchange Corp., which helps firms compliantly distribute and analyze online content, named Jon LaNasa as its chief financial officer and head of corporate development and hired Robert Caputo and Jared Longhitano as account executives. See: Financial content provider Harvest Exchange hires seed investor as CFO.
Just 10 years out of law school and having logged six years at SageView Advisory Group, Jonathan St. Clair was promoted to chief fiduciary officer of the $88.5-billion-AUM firm. .... Cary Street made the Moves board again, poaching R.J. Reibel from Edelman Financial Services as vice president of its corporate benefits and retirement unit.
Ric Kellogg made the break from Merrill Lynch to join IHT Wealth Management, a Chicago-based firm on the LPL Financial platform. .... We wound up the month with an exit, as former Schwab CEO David Pottruck stepped down as chairman of the board at HighTower Advisors to make way for a new board member -- unnamed at press time -- from the Chicago-based firm's new owner, Thomas H. Lee Partners. See: As Thomas H. Lee Partners asserts itself, Dave Pottruck steps down as chairman of HighTower's board of directors.
---
---
Mentioned in this article:
---
---
---