Lowell Putnam: We've all decided to band together to principles that arent even necessarily in our own best interests.
Brooke's Note: The tragedy of the RIA business is that practitioners don't check their independence streaks at the door when a collective effort would prove fruitful going up against D.C. regulators, Wall Street powers and Silicon Valley meddlers. RIA custodians could be more effective by far, for instance, if cooperation broke out between them. But as the RIA business matures, there are signs that an age of comity could lie before us. Here is a deal that ensures not only that the RIA data revolution stays intact but that could take a major leap forward from data scrapings, which are as degraded as they sound. Protocols could ensure a purer, surer flow of all that devilishly good information about investors and their wealth from the giants who now hold dominion over it.
With its precious Yodlee asset threatened with "oblivion" -- but also presented with a tantalizing chance to leap ahead -- Envestnet Inc. spent the last year taking the extraordinary step of forming a united front with two of its chief rivals.
The Chicago-based outsourcer is leading a trio of Morningstar Inc.'s ByAllAccounts and Quovo Inc. and its own $590 million purchase, Yodlee, in assuring that their collective lifeblood -- financial data held at bank and brokerages -- remains cheap and accessible. See: As robos try to crash Envestnet's platform party, CEO Jud Bergman explains pivot to 'wellness' and tells where FolioDynamix and Yodlee stand.
Envestnet declined comment for this article but New York-based Quovo CEO Lowell Putnam gamely admits the the three players are engaged in act of coopetition.
"We've all decided to band together to principles that aren't even necessarily in our own best interests," he says. "... Envestnet/Yodlee really get the lion's share of the credit for putting this together."
But what constitutes best interests for these data aggregation firms is shifting. What unites the data hubs surmounts the divide inherent in competing for accounts, according to Drew Sievers, CEO of banking robo-developer Trizic Inc. Sievers made his fortune as the godfather of mobile banking software he sold to Jacksonville, Fla.-based FIS and is a global expert on banking technology. See: Trizic CEO raises $10M, poaches ex-FolioDynamix COO and luxuriates in 'ocean' of FIS 14,000-bank insider advantage.
Eve of 'oblivion'?
"To ensure that the aggregator bread-and-butter business isn't scuttled completely, or at the very least taxed into oblivion by the banks, aggregators are stealing a march by positioning themselves as consumer advocates," Sievers says in an email.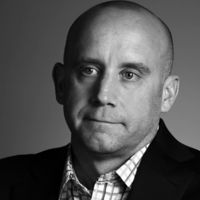 This strategy can be traced to a mature and field-tested tactic, says Steve Lockshin, CEO of AdvicePeriod LLC, and Quovo investor.
"[They are] all pushing a standard rather than having a standard pushed on them."
But the banks were alarmed because when data aggregators "scrape" their data it can pose a security threat.
To assuage these concerns, these erstwhile competitors spent a year concocting a bank worrywart-appeasing standard Secure Open Data Access, known by its acronym, SODA. See: Quovo is developing an ACATS rooter process with Apex Clearing as first to sign on.
SODA with a twist
That said, Envestnet's standard-setting efforts may be more of an aspirational move than a defensive one, says Eric Clarke, CEO of Omaha, Neb.-based Orion Advisor Services LLC.
"With direct-data feeds, the quality improves by a factor of 10 over screen-scraping. If they can legitimize this then more financial institutions will share data."
There are aggregators absent from the deal, including SS&C Technologies, which owns DST and Advent Custodial data, but this can simply be attributed to the fact that B2B and custodial aggregators have had less difficulties surrounding data consent, says Lockshin.
In a world where many RIAs and IBD reps still inhabit a world of spreadsheets, multiple accounts, lengthy, awkward questionnaires, advisors are only now learning how to use big data to automate the day-to-day processes of investment management so they can move from being managers of held assets to wealth managers that consider the bigger picture, including held-away assets. See: Nearly half of advisors now charge clients to manage held-away assets.
'Principles are hit'
The pioneering of the aggregation business has proven tricky enough but has enjoyed one tailwind: oblivious banks that have largely allowed the data to be collected from them without barriers or charges.
"When we read the agreement that a bank wants us to sign we're going to make sure that these principles are hit, and if they're not then we'll try and use these principles to align the way that we negotiate the contract," says Putnam.
The proactive data stance by Envestnet, Quovo and ByAllAccounts is the ounce of prevention that could be worth several pounds of bright futures for their respective aggregation franchises. See: Envestnet buys Yodlee and its treasure trove of 'permissioned' data by selling its vision of the future of financial advice.
SODA is a canny play, says Craig Pearson, CEO of ultrahigh-net-worth data aggregator Private Wealth Systems Inc., via email.
"Time will tell if this three-way alliance will be the Titanic or the Love Boat."
The enemy of my enemy
In January 2017, Envestnet pushed the creation of the CFDR, the consumer financial data rights group, which includes Pershing Inc. affiliate Albridge Solutions Inc.; robo-advisor Betterment, and venture capital firm Andreessen Horowitz Inc. Despite the fact that Yodlee, ByAllAccounts and Quovo are competitors, they have a common interest in working together when banks, lawmakers, and data companies clash.
Neither Envestnet or ByAllAccounts responded to a request for comment.
The hope is that Envestnet, Morningstar, and Quovo have enough critical mass to develop their own industry oversight rather than face being ruled by banking or legislative diktat, but it is a mistake to see this as any kind of alliance, says Putnam.
"This isn't a collective bargaining process or a unionization of the aggregation industry, [and] we're not giving up our competitive positioning in the market against each other." See: Fidelity-owned VC pumps $10 million into Quovo, which staffs up and prepares for the big leagues.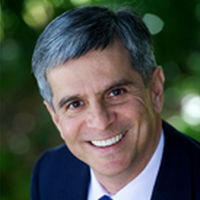 It's a move in the right direction, says Clarke.
"It is absolutely a competitive advantage."
"If you have an agreed-upon framework to start from, it aligns the conversation from a business standpoint in a way that is far more effective than just trading red lines," Putnam adds.
'Concerning elements'
Yodlee CEO Anil Arora sounded the alarm last summer about the dangers of having a multitude of aggregation players signing a series of one-off agreements with banks. See: This time Envestnet plays most cards face up as analysts press again for cogent Yodlee deal rationalization.
"What's happening [now] are bilateral agreements that have been developed by a few financial institutions that have very concerning elements," Arora told American Banker magazine last August. "[These include] data restrictions around what consumers can see around their own data and use case restrictions."
Despite banks' real interest in consumer data-security, Arora is right to be worried, says Sievers.
"The cynic in me says that they are equally if not more concerned about throttling outside parties' ability to monetize the bank and customer data." See: Why SigFig is shifting its focus to using banks as middlemen despite having captive consumer audience with $350 billion
Roadblocks
Indeed, says Clarke, given that banks may start to put up roadblocks to stop data collection processes -- especially screen-scraping -- building relationships with banks is the only way Envestnet and co. can stay relevant as aggregators.
"They're trying to position their businesses so they have solid relationships with large institutions and can continue to receive data ... [and] SODA will help formalize them."
But such roadblocks are more imagined than real, says Putnam.
"[Banks] shutting down consumer access to their own data is something that regulators and lawmakers would disapprove of …. Very few institutions want to limit access to data, they're just struggling to figure out the safest way to do it."
The presumed disapproval of regulators is not entirely heartening, Pearson counters.
"It's telling that banks are not participating in this alliance or announcement," he says
"Banks want to own the client experience and the overall relationship with financial consumers and they will take strong measures to protect those relationships." See: Feeling RIA custody oats, Dan Skiles and Peter Mangan attract smaller RIAs but big-name lights to SSG event
A number of methods are used to access an individual's financial accounts, from the more modern O-Auth process to the 20-year old-OFX API network, to the much-criticized screen scraping, which poses a number of security risks and often produces inaccurate data. See: Market76's young Ivy League founder is threading a business-model needle and extending his mother's legacy
But until now its governance has been a hodgepodge of bilateral agreements between data gatherers and banks as well as unspoken rules of thumb.
This state of things has been allowed to continue, because no lawmaker "really owns this topic", says Putnam. "They are more interested in issuing principles than hard rules."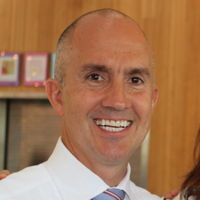 Threat from afar
SODA consists of four key principles: consumers should always have access to their data; they must provide absolute and clear consent; security standards must be maintained and improved; and any consumer losses, for instance due to fraud, must be repaid, with all stakeholders accepting their responsibility, and the first practical implication will be evident in new contracts.
For now, oversight does not form part of its function, and constitutes a kind of quality-assurance brand and collective lobbyist in Washington. See: Yodlee schools RIA tech startups at The Vault and RIABiz stops by.
SODA is more than just a response to the threat of banking dominion, it's also driven by fears that legislators will introduce European-style (GDPR) data laws, says Will Trout of Celent.
"It's an attempt to get in front of the data privacy revolution that will undoubtedly come to the U.S.," he writes in an email.
It will also be welcomed by banks, but only as a first step, and consensus might be hard to achieve, says Clarke. "They'll also have ideas for additional measures."
Should it fail to gain traction, the nightmare scenario for Envestnet and Co. could unfold.
"It's possible some banks might not want to participate," says Clarke. "Or they will choose to develop their own framework."
Scraping bottom
One thing that banks, legislators and data firms can agree on is that screen scraping is less than ideal.
Screen scraping is like saving a web-page as a document offline, but the software that does it needs individual login credentials in order to rip data directly from a bank or brokerage account.
Legislators don't like it because customers have to share their passwords, thereby increasing the risk of fraud. Banks don't like it because it's a security risk and it gives firms -- for free -- more data than they want to share. Firms like Quovo hate it for the poor quality data it provides. See: After growth dip, BrightScope takes a whirl at mutual fund data -- but in a way that Morningstar claims it bypassed.
On this, SIFMA, FINRA, the Consumer Financial Protection Bureau, the Centre for Financial Services Innovation, CFDR, several banks including Wells Fargo Inc., Fidelity Investments Inc., JPMorgan Chase & Co., Capital One Inc. -- and now a number of data-collection firms under the SODA umbrella -- are in agreement.
Screen scraping is on its way out, says Pearson. "We are already seeing it become legacy."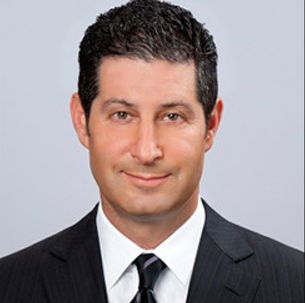 JPMorgan Chase, Capital One, and Wells Fargo did not respond to a request for comment. Fidelity responded but did not provide comment as of press time.
Fox and hen
Now that everyone is concerned about data security, there's an element of hypocrisy in play, says Sievers.
"Banks let the aggregators into the hen house [in the first place] when they asked early on for aggregation capabilities in order to see held away assets and facilitate account hijacking from other banks."
Yet the organizational structure for SODA has yet to be decided and its principles are applied on strictly voluntary and unenforceable basis. This begs the question: Is this joint initiative purely public relations?
Putnam insists SODA is more than media lip service.
"We're not just doing this for the purposes of PR," he says. "We're taking these principles both upstream to financial institutions and downstream to our commercial contracts that we have with apps, and we are were going to use these principles to help frame the agreements that we have with all these parties."
---
---
Mentioned in this article:
Quovo
Portfolio Management System

---
---
---