David Ireland: We started with Advent and Black Diamond integrations, then APX … now we're talking with other [SS&C] portfolio systems.
Brooke's Note: Here at RIABiz we're accustomed to seeing nimble firms trump Wall Street might and all its advantages of scale. But as the RIA business grows, nimbleness increasingly plays a scale-seeking game of its own. Yet we can't claim that scale doesn't have appreciable benefits. In this case, SS&C Technologies up and bought itself a CRM company. Below, you'll find critics pointing out that Salentica no longer gets many non-SS&C customers and competes less and less as a best-of-breed player. Others say the bottom-line effect of the purchase is right in line with the objective -- giving big Black Diamond/Advent-using RIAs an approachable, highly wired way to get CRM. Those in that camp don't buy the concept that innovation is thin on the ground because Salentica resells the two giants that spend relatively infinite resources on the underlying product. That reliance on Microsoft and Salesforce assures a good long-term play based on the wonders of scale being reintroduced constructively to the world of independent financial advice.
When financial advisory software roll-up SS&C Technologies swallowed up Advent/Black Diamond in 2015, it promised to deploy its resources to solve the problems of its latest acquisition -- one of which was finding an easy way for billion-dollar-AUM RIAs to add CRM software. See: SS&C buys Advent for the Geneva crown jewels so what happens to Black Diamond and Advent Axys?
The Windsor, Conn.-based firm made good on that promise in October 2016, buying Salentica, a New York-based niche Salesforce and Microsoft CRM reseller. See: Advent's parent buys Salentica to bolster Black Diamond CRM.
"Cards on the table, the reason SS&C acquired us ... was that they were missing a CRM component in their stable of applications," says David Ireland, co-general manager at Salentica. "They've eight or nine different portfolio systems, [and] it's clear we were brought on board to fill that hole."
Fast-forward to 2018: Salentica has signed on 36 clients, managing upwards of $42 billion in assets with an average two new clients added per month.
Captive growth
In doing so, however, Salentica has also become dependent on its new owner for winning new business. The percentage of Salentica customers that are SS&C clients has climbed from 40% to 65%.
This kind of captive growth has significant limitations as far as market share is concerned, says Eric Clarke, CEO and president of Orion Advisor Services LLC, SS&C's Omaha, Neb.-based rival.
"Fiduciary minded, independent RIAs are still heavily favoring [open systems] ... versus the black box of just-good-enough all-in-one solutions," he writes in an email.
At the time of its acquisition, Salentica had 98 clients managing $158 billion in assets. The number of SS&C clients as opposed to non-SS&C clients was 39 to 59 -- a ratio of 1-to-1.5. Today, the CRM reseller has 134 clients overseeing $200 billion, but with the total number of non-SS&C users having fallen from 59 to 47. The ratio now stands at almost 2-to-1. See: SS&C overlords culturally shock Black Diamond RIAs in Chicago with heaviness and wow them with well-funded competency.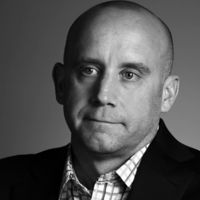 Before its recent growth, Salentica's mean-average AUM for clients derived from client numbers and total AUM figures stood at $1.6 billion. Now, it stands at $1.5 billion, and the average AUM of new clients is $1.2 billion. The median average AUM of Salentica's clients is $3 billion. Given this, Ireland accepts that Salentica will never win a CRM price war.
"If cost is a customers only concern then Salentica is not the right answer," he says.
Rivals mass
But Ireland will have more than a pricing problem on his hands should Salentica try and sell outside its current multibillion-dollar niche, according to John Rourke, CEO of New York-based Wealthbox, another rival CRM provider.
"It's [just] not in its DNA to move to smaller, more nimble advisory firms that represent so much future growth in the CRM space," Rourke says in an email.
Clarke, citing a T3 survey, chimes in: "They are well behind in [terms of] market share and the projected growth of market leaders Salesforce and Redtail Technology."
According to Clarke's data, 24% of Orion's clients use Sacramento, Calif.-based Redtail Technologies Inc.; 21% use San Francisco-based Salesforce; 7% use Raleigh, N.C.-based competitor Junxure; but less than half-a-percent use Salentica.
But why go small when there's big game to be had? "Before our integrations [with SS&C] were superficial," says Ireland. "Now we're all part of the same happy family."
SS&C has 13,000 clients across all of its software, a number that includes more than 2,000 APX or Axys legacy users, and the 1,250 firms with an aggregate AUM of over $780 billion that use Jacksonville, Fla.-based Black Diamond. See: SS&C solves its Axys problem -- for now -- by acquiring Modestspark.
"We may [now] focus a greater amount on SS&C integrations," says Ireland, "but the main reason is that as a viable long-term business, there's a lot more opportunity for us to cross-sell and provide CRM choice to SS&C."
Advantage Salentica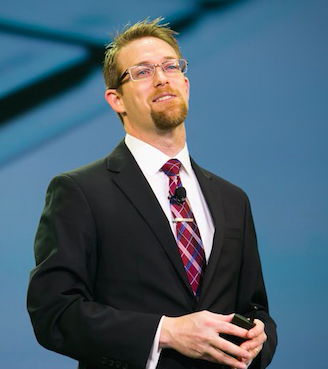 Salentica's increasing reliance on in-house SS&C clients for growth isn't something that should worry either firm given that that the CRM provider's level of access to SS&C technology means it can dominate a captive market, says Ted Tsung, CEO and president of New York-based AppCrown LLC, a Salesforce CRM reseller.
"If I called [an SS&C client] and said this is AppCrown, we use Salesforce and we'd like to connect they'd say no …. Salentica has an advantage here without a doubt and that will always be the case." See: How Ric Edelman's bounty of radio and TV leads pushed his $12-billion RIA from Microsoft to GoldMine to Salentica
Ireland adds: "We have access to developers and things you wouldn't normally be able to see. We've got deeper integration than any external CRM company. We started with Advent and Black Diamond integrations, then APX … now we're talking with other [SS&C] portfolio systems."
This is significant, agrees Bill Winterberg, principal of FPPad.com in Dallas. "It opens up the floodgates for [SS&C] customers looking for a CRM solution that weren't ready to pull the trigger."
Tsung adds: "Having 80% of SS&C's clients would huge in and of itself. I don't think they're worried too much about going out of the box. Within their world they have that huge pool of clients to win and they can grow from there."
Elements of growth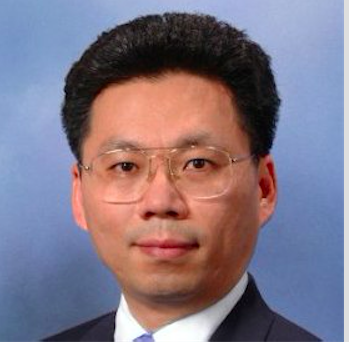 Salentica has made some effort to court RIAs downmarket. The firm was one of the first to customize and resell Microsoft's Enterprise CRM in 2003, and added Salesforce's in 2014. It typically sells Microsoft' Dynamics, based in Redmond, Wash., to its larger clients with head counts of up to 1,000. See: CAPTRUST dumps Advent and Microsoft, flirts with Tamarac and Salesforce, then hires Black Diamond and Microsoft.
The ratio of Microsoft Dynamics to Salesforce users at Salentica is approximately 3-to-1 in favor of Microsoft. But there's been significant growth recently on the Salesforce side, says Ireland.
"We built a brand new overlay from scratch on the new Salesforce user interface ... [and] a lot of the net new client growth since then can be attributed to that platform."
Salentica released a wholly rebuilt "Elements" CRM overlay for its Salesforce CRM in fall 2017 to take advantage of new features in Salesforce's Lightning CRM. See: Salesforce discloses upcoming RIA CRM product, cryptically and to some jeers.
It's unlikely, however, that the firm's current growth will translate to the wider market and see Salentica break out of its high-end niche, says Rourke, however "Salentica Elements atop Salesforce seems to be winning among Salentica's overlay CRM products."
Tsung disagrees. "The big companies [like SS&C] will win in the long run … There's going to be another big consolidation in terms of the technology required. Investment wise, so you can get to the next level, I definitely believe bigger firms will get bigger and smaller firms will get bought."
Accent on integration
One embedded disadvantage to being a reseller is the degree of control -- or lack thereof -- you have over pricing and, to a lesser extent, product. Firms like Redtail or Wealthbox have total control over their technology, whereas Salentica's input is far more limited.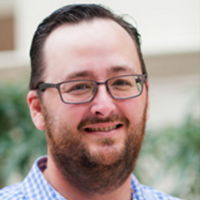 "There's not much we can do to develop other than take advantage of Salesforce and Microsoft's new features, like AI," says Ireland. "We do make tweaks and changes to the CRM … but most of the heavy lifting where we add value is on the integration side." See: See: Downmarket Redtail hustles at 'crazy pace' to steal march upmarket as CRM rival Junxure wires merger and Salesforce relaunches as an off-the-rack product.
In order to keep costs low, Salentica buys less-expensive Salesforce licenses with the same capabilities as pricier versions, but with less initial functionality, says Ireland.
"We put our Salentica CRM overlay on top of that to make it affordable [and functional] for smaller shops and advisors."
Firms like Wealthbox or Redtail can support low prices at scale, as a Microsoft and Salesforce reseller Salentica is in thrall to their caprice.
"Price advantage for Wealthbox and Redtail is assumed," says Rourke.
Pricing game
Redtail, for instance, charges $99 per month for up to 15 users, whereas Salentica's Microsoft Dynamics CRM costs $3,500 up-front with an additional $300 initial charge per user, and $120 per user per month thereafter. See: VC-backed RIA CRM firm bursts onto the T3 scene looking to knock off Redtail, Salesforce etc..
"Our pricing is to a degree at the whim of Microsoft and Salesforce," says Ireland. "Our costs themselves haven't gone up, but pricing is a science unto itself these days."
Salentica resells the customer relationship management software built out by both Microsoft Inc. (Dynamics) and Salesforce.com, but customizes it with a wealth management specific overlay. It also connects the CRM with the other applications advisors use, including the kind of portfolio management and performance reporting software sold by SS&C. See: Orion gets serious about Addepar's threat to its biggest clients.
SS&C does not offer preferential pricing to internal customers to support Salentica.
Despite the changes in ownership, there's been no staff turnover at Salentica in 19 months with the exception of two retirements. The firm has, however, added four new product developers, which brings its headcount up from 29 in 2016 to 31 today.
Big = bloated?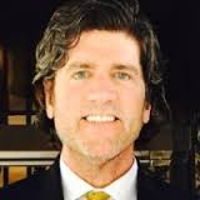 But independent firms will discover that, regardless of their freedom to choose, their technology is simply not a match for what resellers like Salentica or AppCrown can offer, says Tsung. "If you look at the number of developers at Salesforce it's beyond comparison … They are just so big it's almost impossible to fight them." See: After spending millions and getting cozy with Salesforce, United Capital is morphing, maybe big-time.
The "massive R&D budgets" at Microsoft and Salesforce give Salentica a huge boost, says Ireland. "Redtail need to build all the tools for their own platform, but both Microsoft and Salesforce have their own, so our software already has everything built in." See: Caveats galore, Redtail attempts CRM revolution based on texting starting with 27,000 firms who use its software.
Nevertheless, these kinds of advantages can lead to a bloated product, says Rourke.
"What most CRM companies have done in wealth tech is build feature after feature, integration after integration -- all the while the user-experience has barely changed. These products get bulky and ossified and turn into Frankenstein's monster."
---
---
Mentioned in this article:
---
---
---