News, Vision & Voice for the Advisory Community
The Sacramento-based CRM firm moves to 'Transaction Alley' in Atlanta from the Georgia 'burbs to attract urbane engineers
May 10, 2018 — 9:00 PM UTC by Oisin Breen
Brooke's Note: They say dogs are human's best friend because our two species co-evolved, each taking cues from the other about which senses to develop. That process is very much in evidence with CRM software and advisors. So it's hardly surprising that all players are in giant states of flux. With dog and human, there were thousands of years to sort it all out. To compete in CRM, you'd better change far quicker than that, a warning Redtail is certainly taking to heart. 
Brian McLaughlin is making moves while rivals Junxure and Salesforce obsess in a wild RIA market for customer relationship management software. See: Caveats galore, Redtail attempts CRM revolution based on texting starting with 27,000 firms who use its software. 
The CEO of Sacramento, Calif.-based Redtail Technology is making 30 East Coast hires as part of a growth blitz that coincides with the recent sale of occasional head-on rival, Raleigh, N.C.-based Junxure, and the efforts by San Francisco-based Salesforce to go downmarket with advisor-specific, off-the-rack software. 
Maybe 10 of those hires will be developers and engineers. The rest will fill technical support slots.
Last year, Redtail moved into significantly bigger corporate digs in Sacramento and its Arizona sales headquarters moved from Scottsdale, Ariz. to Chandler, outside Phoenix. The moves were made as the firm targeted a long-term doubling of employee numbers. 
"We've been growing at a crazy fast pace," says McLaughlin, adding the firm is going upmarket but not to an altitude at which it would bump up against Salesforce. "I wouldn't say we're directly targeting a go against a Salesforce, [But] from serving a lot of smaller advisors and firms, we are seeing a shift to larger-AUM firms." 
The chunky niche falls on the lower- to mid-sized end of the market as opposed to clients who need bells and whistles that are Salesforce's prime target.
It's a sweet spot, says Ted Tsung, CEO of AppCrown, LLC, a rival New York-based CRM firm and Salesforce reseller.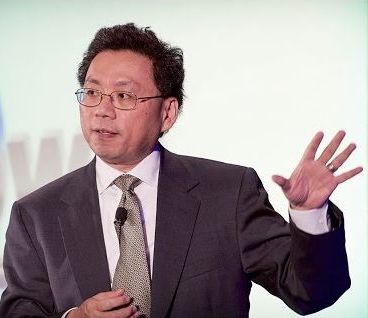 "Forty percent of advisors say give me the basics and I'll be the value-add. Redtail is perfect for them … and they have a great opportunity there. I don't think that's changing anytime soon." See: How one RIA's faith in Salesforce's sophistication led to cut-and-paste hell and a major rethinking.
Its competitors are either still building out as a startup, like New York's fast-growing Wealthbox; reliant on resellers unable to break out of a high-end niche, like Salesforce and Microsoft Inc.; ironing out the kinks, like Salesforce's own Financial Services Cloud; or in transition, like the recently sold Junxure Inc. See: VCs back Wealthbox with another $6 million as improbable play to upend CRM giants like Salesforce, Microsoft and Redtail by 'Facebooking' its look and shanghai-ing data from LinkedIn.
Transaction Alley
Already the market leader in users -- it has 100,000 -- Redtail Technologies Inc. has over 27,000 firms as clients, including 200 IBDs.
Signaling its newfound aggression, Redtail is ditching sleepy Rome, Ga. site and moving to Atlanta this summer as it converts an East Coast technical support center into a fully fledged second headquarters, sending headcount past 125. Atlanta earned the moniker Transaction Alley as upwards of 85% of all  transactions made by American households flow through its payment processors and financial services companies. See: How a $1 billion Atlanta RIA is getting fellow RIAs to funnel it their small-ticket clients
Redtail's urban leap will make a big difference, says Atlanta-based Bill Winterberg, the man behind FPPad.com and an indefatigable cheerleader for his town.
"The population and talent that you can draw from the immediate metropolitan Atlanta area is one of the best in the country ... This is an indicator of the growth that Redtail has experienced and the move positions them well for it to continue," he says. See: Three advisors in Atlanta break away with $1.8 billion and make seven-year Fidelity relationship manager their CEO -- whose duties now include managing a lawsuit from former IBD.
'Up for grabs'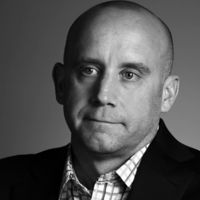 Junxure has long been Redtail's most immediate rival -- it administers 12,000 users with over $600 billion in assets administered -- but its January acquisition by WisdomTree's AdvisorEngine gives it a window to grow at Junxure's expense, says Winterberg.
"The ownership change is increasing the tail-end for Redtail's growth .… You'll see attrition from Junxure clients who don't want to move forward with the new leadership." See: Greg Friedman pockets maybe $20 million, subtracts one full-time CEO job and goes all in on Private Ocean.
Both firms offer affordable prices. Redtail charges $99 dollars per month for up to 15 users. Junxure's desktop product costs $44 per user per month whereas its cloud service is priced at $65 per month. Junxure's current 20.72% market share puts it a strong second to Redtail's 24.11%,  according to the 2017 Advisor Perspectives Software Survey.  Eric Clarke, CEO of Orion Advisor Services LLC of Omaha, Neb., says that at his firm the top two breakdown of advisory firms by CRM utilization is Redtail: 24%, Salesforce: 21%. See: Orion buys $10-billion TAMP to take on Envestnet and AssetMark head-on for mega-accounts.
Even though the Advisor Perspectives Software survey highlights that Junxure's "feature-rich" software beats Redtail at firms with revenues of more than $4 million, its client-base is firmly up for grabs, according to Wealthbox CEO John Rourke.
"[Right now] it's kind of like a big cruise ship at sea that's run out of gas," he says. "The lifeboats ... are pulling up to this adrift ship and tossing the lifelines to help these advisors stay alive with new CRMs."
Tsung adds: "Junxure is in transition. There's a changing of guard and even though they all say nothing will change, a lot will change."
'Speak' now
McLaughlin's strategy is to improve his product rather than to hope his rivals stumble. He attributes a portion of Redtail's recent growth to its FINRA-compliant, text messaging service Speak, which was unveiled in October. Thousands of clients have already signed up, says McLaughlin. 
"We saw a big uptick in messaging when the stock market took a dip and advisors were talking the client off the edge .... That's what we intended the platform for, rapid communication. It's done exactly what we expected it to." See: Review: How Redtail got hot fast among RIAs and how it plans to leapfrog itself.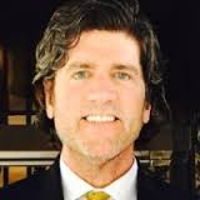 "This one little thing has drawn the attention of broker-dealers, other enterprises and RIAs to look at Redtail again or expand their current solutions." Caveats galore, Redtail attempts CRM revolution based on texting starting with 27,000 firms who use its software.
Priced at around $950 annually per firm, the marginal revenue potential of the text feature is a cool $25 million.
Now, half a year after its release, uptake has exceeded Redtail's expectations.
"People are using it a lot more than we forecast," says McLaughlin. "We're still onboarding enterprises, but it's a few thousand at this point."
Users on tap
CRM is nowhere near a saturated market, says Winterberg, who estimates a user ceiling of 600,000 to 700,000 users. Only 14% to 16% of that potential market already uses Redtail. See: How exactly I started a specialized RIA for under $10,000.
"There's hundreds of thousands more users they can tap," he says.
As margins continue to get squeezed, Redtail's low-cost approach will ensure that prospective client numbers continue to increase, says McLaughlin.
"Institutions and larger RIAs will take notice and come to us."
Winterberg agrees that an increasing number of broker-dealers and RIAs will agree that Redtail's CRM provides "massive savings" in comparison to Salesforce, and that it does all the essentials well.
"CRMs are starting to prove very expensive for firms to maintain, so broker-dealers and RIAs may be able to downsize their CRM budgets … [and as firms] are looking to do more with less money you may see an uptick in enterprise adoption of Redtail."
Unlike Salesforce Lightning or Microsoft Dynamics, Redtail's CRM is pre-built for wealth management firms, which simplifies installation and removes the necessity of paying a markup to resellers like AppCrown or Windsor, Conn.-based SS&C Technologies Inc.'s Salentica. See: Advent's parent buys Salentica to bolster Black Diamond CRM.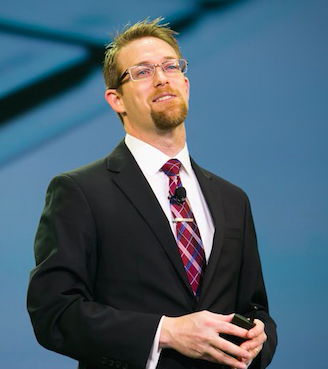 Redtail is also significantly cheaper. Salentica's Microsoft Dynamics CRM, for instance, costs $3,500 up-front with an additional $300 initial charge per user, and $120 per user per month thereafter. See: CAPTRUST dumps Advent and Microsoft, flirts with Tamarac and Salesforce, then hires Black Diamond and Microsoft.
IQ test
Those in the Salesforce camp are quick to point out that McLaughlin and Redtail are up against a powerful foe. 
"The advantage we have is that Redtail needs to build all this stuff on their own platform," says David Ireland, co-general manager of Salentica.  … "Salentica are using someone else's, and they have massive R&D budgets." See: After spending millions and getting cozy with Salesforce, United Capital is morphing, maybe big-time.
Although reticent to discuss what's in the pipeline, McLaughlin says one area of growth for Redtail is likely to be business analytics. "It's a huge opportunity for us."
This could mean Redtail is interested in providing a solution similar to Salesforce IQ, says Winterberg. "I'd not be surprised if Redtail takes some cues from a solution like that."
Salesforce IQ is the rebranded version of Salesforce's 2014 purchase of RelateIQ, which automates customer and client interaction, for instance, by prompting client contact and automatically providing boilerplate email templates. See: Tamarac doubles down on Microsoft to be more like Salesforce.
AI threat met?
Regardless of which direction independent CRMs move in, as the market adopts the next wave of technologies -- including AI -- most firms will simply be unable to keep up, and the kind of growth and development Redtail is embarking on could see them spending a lot of money just to stand still, says Tsung.
"When [the next technological leap] happens firms like Redtail will have to figure out what to do." See: Robo-advisors hit lull in everything but VC backing as reality fragments their identity.
But Redtail has shown a capacity to be nimble. Michael Kitces, founder of the XY Planning Network and author of the Nerd's Eye View blog, pointed out in October that Speak's usefulness was significantly impaired because advisors could only send texts when logged onto the CRM.
McLaughlin says Retail has already addressed that issue.
"Kitces was correct that advisors need to be mobile, so that was the first thing we addressed," McLaughlin says. "It's in peoples hands and they're using it every day."
Speak now includes a mobile messaging application similar to that of Whatsapp or Messenger, which removes the need to stay logged onto CRM in order to send and receive FINRA-compliant texts.
"We don't offer text-based integration for advisors," says Salentica's Ireland. "We've nothing similar to Redtail's Speak offering and it's not on our roadmap either."
He adds that Salentica's SS&C stablemate, Black Diamond, may be developing a texting service on its client portal. "There may be a solution for Black Diamond advisors ... everything [needed] for their clients they will be able to do on their phone." See: SS&C overlords culturally shock Black Diamond RIAs in Chicago with heaviness and wow them with well-funded competency.
Disclosure: Bill Winterberg has received payments in the last 12 months from Redtail for his involvement in its 'Where do you Redtail?' marketing campaign.
---
Mentioned in this article:
---
---
Share your thoughts and opinions with the author or other readers.
---