News, Vision & Voice for the Advisory Community
FinFolio finally goes 2.0 and gets $20-billion assets bump, but there's a lot of ground to make up
April 5, 2018 — 12:08 AM UTC by Oisin Breen
Brooke's Note: If I knew software I might seriously consider starting a performance reporting firm. Sure it's a crowded field with quality firms but they all grow like crazy. Seems like every time we write about Orion, Tamarac, Black Diamond and Addepar we find they've grown another 50% and added assets in the hundreds-of-billions-of-dollars administered. From that perspective alone, FinFolio's resurgence makes sense, especially if you are Matt Abar who is young enough to build a company and who doesn't need to borrow money. And startups in technology always have the edge in terms of the clean slate advantage. Of course, nobody really has a clean slate and the field can't stay crowded and explosively growing forever. Much of that growth still emanates from RIAs switching from the desktop to the cloud. And Abar has the baggage of his previous startup, Techfi, which had the bad luck of being acquired and dismantled. And then Abar outsmarted himself by focusing back on desktop software. Now, he's on the cloud. But Abar may have another edge: his firm is now that small company that his competitors used to be, and RIAs always appreciate the little guy capable of big things. Note, too, that while Riskalyze is the Intel-inside many softwares, FinFolio is an Intel-inside Riskalyze.
Matt Abar is back for another shot at redemption after the first one fell short.
The founder and CEO of FinFolio is making noise again after reinventing portfolio accounting software for RIAs and creating a separate automated capability that robo-advisors can put their private label on.
The big difference this time around: FinFolio will be cloud-based. In 2009, the year of FinFolio's first startup, it was on desktop -- counterintuitively since Abar is the godfather of cloud-based performance analytics for RIAs. See: Braving setbacks, FinFolio wins a $1.6 billion RIA and dark-horses its way on to the software track.
FinFolio's belated move to the cloud is starting to work some magic.
"We're adding on average about 10 new clients per quarter [be they] RIAs or B-Ds," says Devin Vigil, FinFolio's vice president for sales. "That's for the last two quarters since we've rolled out our updated [software] version on the cloud. [This] has grown our entire client base by 50%." 
Abar declined to comment for this article but allowed Vigil to speak as his proxy.
With FinFolio headed to the cloud, says Vigil, its desktop system will be supported only as a legacy product and an administrative tool for handling more complicated data queries and custom reports.
Getting to critical mass may prove difficult, however, given the number of software providers already on the marketplace, and the strength of the entrenched oligopoly of Orion Advisor Services LLC, Envestnet Inc.'s Tamarac, and SS&C Advent's Black Diamond.
Custodian threat looming
"It's a lot more difficult to compete in today's market than it was five or 15 years ago ... where the only player was Advent," Vigil acknowledges. "The market is so saturated that advisors have 10 different demos in a given period ... We're definitely not as big as Tamarac and Orion but our growth rate is much larger right now and our hook curve is starting to hit right now." See: The executive Advent bought and buried is back with a vengeance.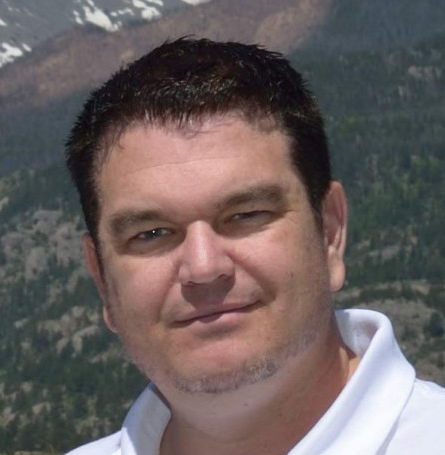 An even larger threat than FinFolio's direct competitors could be the arrival on the scene of custodians Schwab Advisor Services and Fidelity Clearing & Custody Solutions -- not so much for the quality of their services but because of their scale, which might allow them to bundle the software to advisors essentially gratis -- "essentially flip a switch and provide it all for free," as Vigil puts it.
"[The market] is competitive and it's going to be more competitive," says Joel Bruckenstein, founder of the T3 conferences. "Schwab is supposed to be releasing their performance reporting solution before the end of the year. Fidelity is just releasing theirs. How is [FinFolio] going to compete with those, too?" See: Schwab PortfolioCenter may be poised to shed its utilitarian image.
On the other hand, Vigil contends that "[Schwab] seems rather disorganized in not knowing their direction and advisors' needs, meanwhile systems like us, Orion and Tamarac are on the ground floor learning as we go. I don't see the same thing happening from Schwab or Fidelity so it's not too concerning." See: From Schwab IMPACT's dizzying array, one free agent tabbed FinFolio and its use of Windows 8 as a takeaway.
Abar 2018
Yet the less tangible obstacle for Abar's firm is whether it will stand by RIAs over the long haul -- something that some advisors and industry observers -- and Abar himself -- believe Abar failed to do his first time around.
The CEO of Greenwood, Colo.-based FinFolio Inc., now 46, is weighed down by past entrepreneurial missteps, says Vigil. The specter of Techfi Technologies, a once up-and-coming portfolio management software firm founded by Abar and sold to Advent for $23 million in 2002, and soon thereafter mothballed, looms large. See: Matt Abar is rewarding loyal Techfi customers as beta period ends.
But today's Abar is "much different [than the] one who drove Techfi," Vigil says. "[If] you dangle some money in front Abar in his twenties, it's a different story than dangling some now .… He wants redemption."
Given that new drive, FinFolio will not be content to remain a niche player. "We want to compete at the top … and offer extensible solutions," says Vigil. "[If] Tamarac and Orion cannot satisfy the needs of a larger RIA who has developed their own proprietary income trading module that they can't live without, then FinFolio can. [We] not only provide nine out of 10 RIAs [with what they need] but also that one RIA … [with] extra customization needs." See: After Orion user conference, CEO Eric Clarke greenlights new software layer -- spearheaded by his general counsel.
Head-to-head with Orion
But Eric Clarke, CEO of Omaha, Neb.-based Orion's, rejects that FinFolio's ability to customize is in the same league with his firm's software.
"Simply put ... we are well beyond the trading customizations that FinFolio is offering," he says. See: Orion gets serious about Addepar's threat to its biggest clients.
"I'm not too concerned with Orion," sniffs Vigil, in response. "I don't actually come up next to them when I'm talking to multibillion shops."
Clarke again takes issue.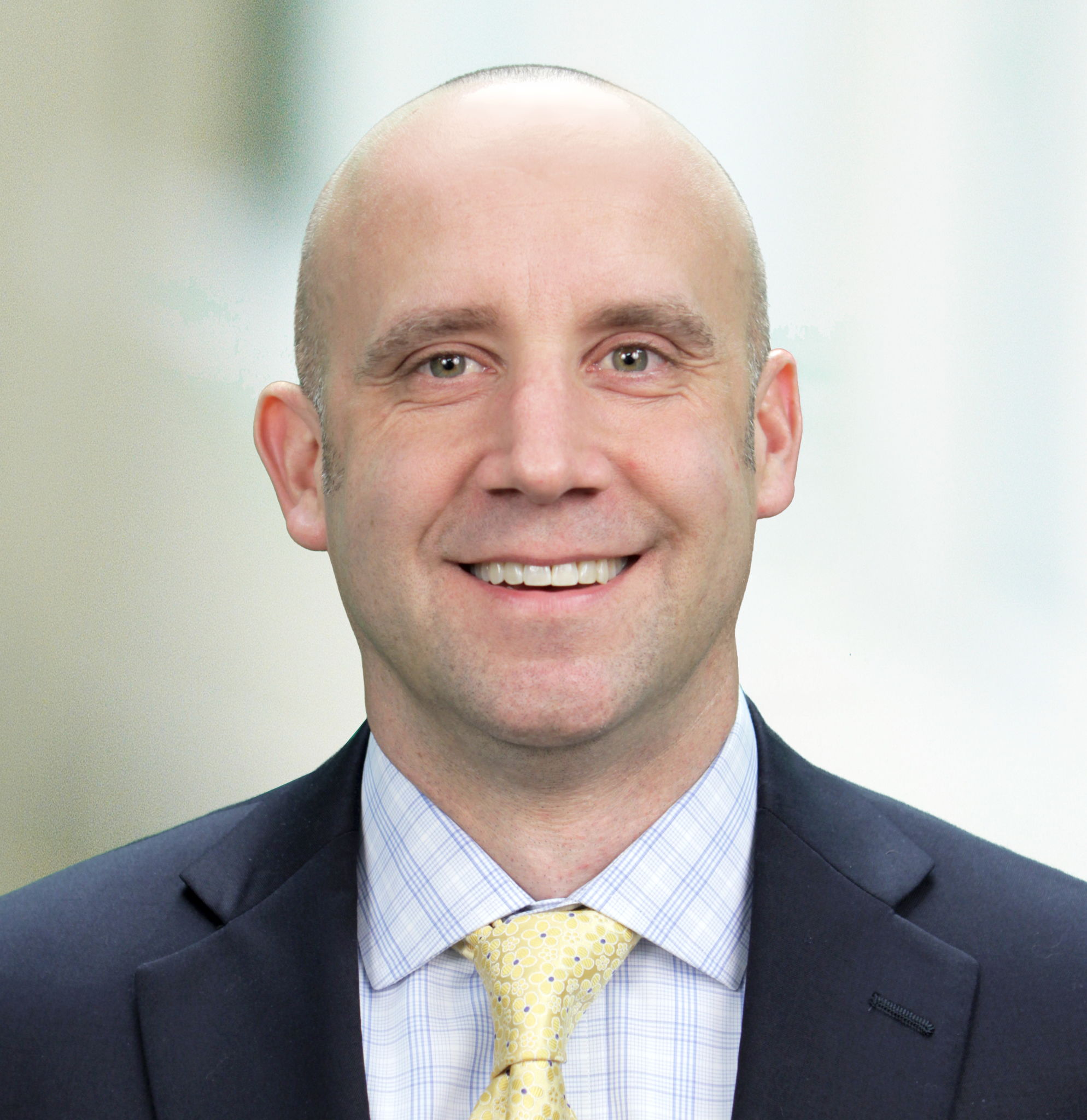 "At Orion we pride ourselves in serving several of the nation's largest independent RIA firms. These firms leverage Orion's trading technology to implement the customization of their asset management strategies."
What really differentiates FinFolio is a mix of customizability and a straightforward interface, says Vigil. 
Bruckenstein agrees. "[FinFolio's] is a fairly robust system that can do a lot. Most advisors and most B-Ds are looking for as much flexibility as possible because [they are all] a little different in the way they like to tell the story to clients."
Late to the cloud
Despite Abar's being an early pioneer of web-based portfolio management systems, his delay in adopting cloud-based technologies hindered the firm's growth, says Bruckenstein.
"When [FinFolio] didn't have a cloud version, and people wanted to outsource everything and move to the cloud they weren't going to be part of the discussion. Now at least they have the opportunity to be competing in that space." See: FinFolio looks to offer unprecedented flexibility and power, with an intuitive interface.
Vigil accepts this. "That's the number one reason for the pivot [to the cloud]," he says, adding that capturing the business of firms that haven't yet made that move themselves is the first step in that direction. See: Schwab's plan to quickly get 1,750 RIAs off the desktop gets pricing and a pilot.
The players
FinFolio currently has 47 direct clients, and $100 billion in total platform assets, including assets in its Trade Warrior reseller deal. Ninety percent of the firm's clients are RIAs and the remaining 10% are broker-dealers. Direct clients have a combined AUM of around $25B. With approximately 50 clients, this puts our average client AUM at $500M, says Vigil.
Its licensing agreement with Layton, Utah's TradeWarrior Inc. for its rebalancing system takes in "a couple of hundred clients," says Vigil. See: Orion Advisor Services inks licensing deal to close the rebalancing gap with Tamarac and Black Diamond.
Vigil declines to comment on the firm's profitability, but says that the firm receives 100% of its funding from Abar who sold his first startup, Techfi, for $23 million.
The average FinFolio RIA client has $2 billion in assets under management. The firm's largest client continues to be Index Fund Advisors Inc., a $4-billion, Irvine, Calif.-based RIA which signed on in November 2012. 
The three firms combined have more than 3,000 clients and just under $2 trillion in platform assets among them. On average, they dwarf FinFolio by a factor of 21 in terms of client numbers, and by 7.5-times in terms of client assets. See: Totum's bid to beat Riskalyze, including its own 1 to 99 risk number, gets reward -- acceptance by Black Diamond and CircleBlack.
Riskalyze It
FinFolio will have to prove it can make inroads in a portfolio management software market that's potentially ripe for consolidation, says Craig Iskowitz, founder and CEO of New York-based consultancy Ezra Group LLC.
"One of the main issues is FinFolio's ability to close new deals with larger and larger clients," he says. "No one wants to be the first on a new product. But once they can get over that hurdle, there is a much higher probability that they can become a bigger player in the market." See: Braving setbacks, FinFolio wins a $1.6 billion RIA.
One tangible step forward for FinFolio through this market thicket is the partnership it formed with Riskalyze Inc. in February. The Auburn, Calif.-based risk management firm and TAMP chose FinFolio's new cloud system to drive the real-time (FIX) trading features on Autopilot, Riskalyze's new automated account management platform. See: Riskalyze tromps onto Envestnet turf by signing $20-billion, 975-advisor account with its robo-manager.
"FinFolio shares our commitment to ease the hassles for advisors -- bringing them further out of the manual trading layer and up into the fiduciary layer," says Aaron Klein, CEO of Riskalyze. "We're thrilled to be partnering with them on this partnership and view it as a great fit."
Riskalyze isn't alone in wanting to leverage FinFolio's reporting and billing systems, says Vigil. "Other fintech firms are looking at leveraging our reporting and billing systems inside their advice platforms."
What remains to be seen, says Bruckenstein, is whether FinFolio will follow the industry trend of broadening its scope in order to stay competitive, much as Riskalyze moved away from being just a risk management system.
'Scarred'
Abar's first venture, Techfi, looked to be the real deal but was undermined by recruitment and fundraising difficulties after the 2000 dot-com bubble burst. So when then Advent CEO Peter Caswell made a move to buy the firm, Abar was quick to accept.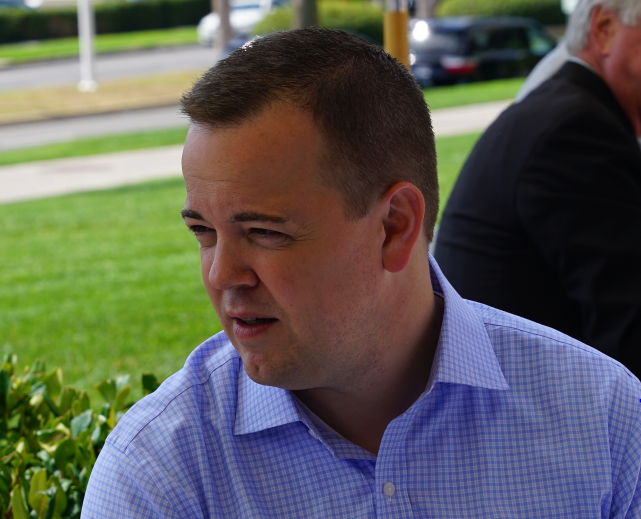 What Abar did not foresee was that the internal politics at Advent caused Caswell to be dismissed in favor of founder Stephanie DiMarco, and Techfi clients were forced to use Advent's standard application. See: Peter Hess will take the CEO reins at Advent Software.
This continues to haunt Abar, says Vigil. "[It's] something that's scarred him." 
"This was my baby," Abar said in an interview with Financial Advisor published not long after FinFolio first launched and his five-year Advent non-compete had expired. "And I felt responsible for advisors who had become dependent on Techfi. To see the software casually tossed aside was infuriating."
FinFolio is now in it for the long haul, says Vigil, although he accepts a buyout could still happen.
"Would Abar sell the company again? I'd be very naive to say that wouldn't be the case. But we're definitely going to have a lot more control … He wants to do things right."
To "do things right" is often the province of firms with enough power to dictate events and getting market power could be difficult, says Iskowitz
"The headwinds [facing FinFolio] come from the fierce competition heating up in the space. We are seeing new vendors entering from all angles, both from the high end down, the low end up and from the sides." See: BlackRock may build the biggest, baddest RIA platform yet as 'Boy Wonder' begins 'Aladdin-izing' FutureAdvisor.
Legacy land grab
FinFolio launched its new cloud-based portfolio management suite in September 2017. It provides portfolio management, fee billing, trading and rebalancing, performance reporting, dashboards and practice management pools. 
Its strategy going forward takes a page from the Matt Abar playbook of making a run for the market with new technology and a fresh start.
"We've wiped our slate clean and started over with our web version and the emphasis is on usability," says Vigil. "There's [now] a lot of applications that require two weeks of university training [and] its very difficult to push these systems out to many users, so we wanted to correct that first and foremost."
But in executing this strategy, FinFolio's low profile will be a hindrance, Bruckenstein warns. "Among some RIA firms they're not as well known so it will probably take some time to get the name recognition and for people to do their due diligence." 
The firm needs to address the fact that its market share is less than a fraction of a percent, acknowledges Vigil. One of the most lucrative markets it can tap consists of the large swath of firms still using legacy platforms, he adds. "There's a land grab for legacy positions … [and] we want to be at the forefront." 
If FinFolio could, for instance, capture just 2% of the clients at SS&C Advent's legacy systems Axys and APX, which still serve more than 2,000 firms, then it would almost double its client base. See: SS&C solves its Axys problem -- for now -- by acquiring Modestspark
As for Tamarac ...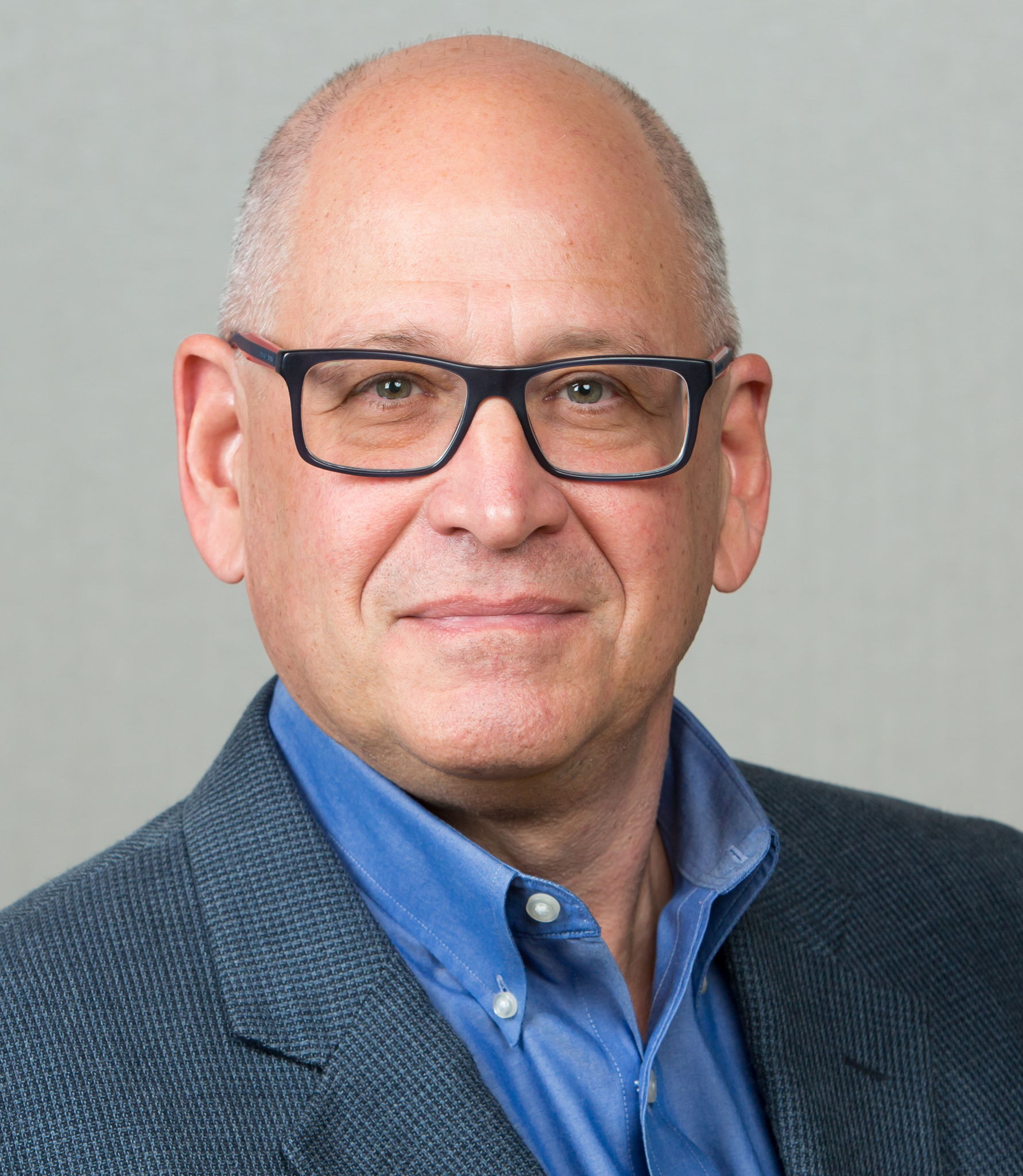 Moving onto another giant FinFolio will need to slay, namely Tamarac, acquired by Envestnet in 2012, Vigil has this to say: "Tamarac is in the conversation 90% of the time [but] our application seems to be standing up very well next to it … Tamarac has not been able to budge on the customization options required whereas we are able to." See: CAPTRUST dumps Advent and Microsoft, flirts with Tamarac and Salesforce, then hires Black Diamond and Microsoft.
"I'd let our statistics speak for us here," replies Mathieu Stroh, senior vice president for marketing at the Raleigh N.C.-based software firm. "Tamarac supports RIAs of all sizes … [and] many use their proprietary systems in conjunction with Tamarac. Over 35% of RIAs managing more than $1 billion in assets use the platform [and] we proudly maintain an over 98% retention rate."
Vigil counters: "[What] differentiates us from the Tamaracs and Orions of the universe is that we can [do what they do] and plug and play with proprietary systems inside of the RIA or broker-dealer, whether that is connecting via SQL queries, or our RESTful API." 
To which Clarke responds: "At Orion, our entire technology application is built on RESTful APIs," "[It] has been for the past four-plus years." See: The four-year ordeal Orion's president underwent to launch Eclipse -- a sprint to stay in the race with Tamarac and Black Diamond for rebalancing.
Robo-squeeze
Even as the portfolio management software firms duke it out among themselves, robo-advisors are chipping away at their margins, exerting downward pressure on software prices in general, says Bruckenstein.
"The biggest of checks that most advisors write for software is portfolio management-related, so if your margins are getting squeezed on what the client's going to pay you for that service, how can you continue to pay the [software] fees a lot of advisory firms are paying now? he asks. See: As robos try to crash Envestnet's platform party, CEO Jud Bergman explains pivot to 'wellness' and tells where FolioDynamix and Yodlee stand.
Bruckenstein offers a hypothetical: "Why should I pay an advisor 100 basis points to create a portfolio for me if I can do it on a robo or Vanguard for 35 or less?  [And] if margin compression is taking place on the investment side of the advisory business, are margins going to be sustainable for investment related software?" See: Vanguard Group gets under RIAs' skin by launching ETFs supposedly aimed at helping them.
---
Mentioned in this article:
Envestnet | Tamarac
Portfolio Management System, CRM Software, Trading/Rebalancing
Top Executive: Stuart DePina
TradeWarrior
Trading/Rebalancing
Top Executive: Damon Deru, CEO
---
---
Share your thoughts and opinions with the author or other readers.
George Papadopoulos said:
April 5, 2018 — 10:38 AM UTC
---
---