News, Vision & Voice for the Advisory Community
U.S. District Judge Sorokin wants the public record to show -- in no uncertain terms -- that ex-CEO is a high risk to commit further violations
April 5, 2018 — 11:22 PM UTC by By Lisa Shidler
Brooke's Note: We all experience the occasional lust for revenge on behalf of ourselves or others. But what tempers that counterproductive emotion is, down deep, the greater satisfaction of beginning the process of reconciliation with the offending party in hopes of his or her redemption. In this district court judge's written opinion we see a jurist determined to show that he is not out to ruin a man's life. The problem is that the object of his efforts, Howard Present, seems so intent on showing, every day and in every way, that given a sliver of a chance he'd readily bend ethics and break rules in just the way that landed him in court in the first place. Judge Leo Sorokin's opinion is a truly stunning piece of writing and one that Lisa quotes from fully and strategically to make the reader understand just how one advisor can get in so much trouble by selling a product that, for the most part, didn't lose investors money. (A similar cautionary case can be found here: Why RIA clients packed a courtroom on behalf of their young 'Money Guys' advisor facing a lifetime ban.)
Howard Present likely wagered that his trip through district court after a protracted and damning SEC investigation simply couldn't get any worse. See: How promise to wife looms large for ex-F-Squared chief as SEC seeks to deny him court date.
But the judge in the Massachusetts case is determined to let the record show that the strategy of the founder and former CEO of F-Squared to proclaim a no-harm, no-foul defense will cause him irreparable harm.
"[Present's] failure to recognize the harm of his misrepresentations, his sustained willingness to make ever-bolder statements without any support, and his inability to appreciate his own role in misleading investors now all indicate a reasonable likelihood of further violations," writes  U.S. District Court of Massachusetts judge Leo Sorokin in his March 21 order.
Blame game
When Present resigned from F-Squared in December 2014, the Wellesley, Mass. firm managed a hefty $28.2 billion slice of the roughly $100 billion ETF portfolio market and was one of the largest U.S. firms of its kind. F-Squared filed for bankruptcy in 2015.
Present and F-Squared executives did admit to some to wrongdoing on behalf of the firm.
But in this case -- filed against Present personally -- he has pushed blame off on others, a tactic for which Sorokin expresses particular disdain.  See: Guilty as charged, Howard Present retreats to no-harm, no-foul defense in sentencing phase.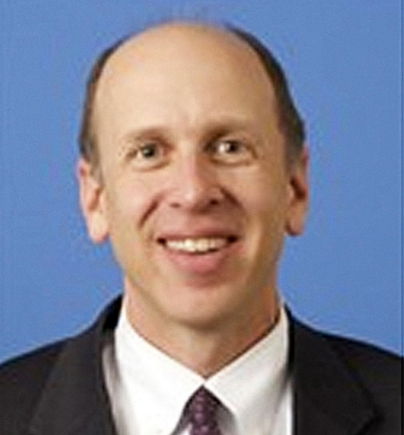 "Further, he blames his violations on [David] Jay Morton," Sorokin writes, referring to the founder of Morton Financial of Wellesley, Mass.
In fact, Present has maintained his innocence in the four years since the SEC first came after him.  
Maria Woehr, a public relations manager for Present's attorney, Anthony Fuller, declined to comment and to answer any questions, including whether Present will appeal the case.
Beware
Present's no-apologies strategy almost certainly cost him more in the end, says Brendan McGarry, a Chicago-based attorney with Kaufman Dolowich & Voluck LLP, who represents advisors and broker-dealers.
"The orders and the final judgment written by the judge point several times to Mr. Present's failure to understand his wrongfulness and inability to appreciate his own role in misleading investors. It's all indicating future violations," he says.
It's unclear if Present is working right now. On LinkedIn, he lists himself as an entrepreneur. But Sorokin writes his order like a man determined to leave a trail of breadcrumbs for potential future employers, business partners or consumers of Present's services consisting of a massive pattern of malicious behavior. 
"Present bears independent, personal responsibility for his own independent conduct. Among other things, he recklessly made repeated false statements that lured cautious investors to trust their savings to an untested product that he represented as battle-hardened through two bear markets." See: In reply to SEC, Howard Present blames bad advice for any alleged wrongdoing.
The SEC traced the beginning of the F-Squared saga back to 2008 when Present met a college intern at Morton Financial who had created an algorithm called AlphaSector that signaled when to buy or sell ETFs.
Earnings capacity?
The  $12.4 million Present must now pay includes $10.8 million in earnings and a $1.5 million civil penalty, which represents the profits Present apparently made off the strategy, documents show.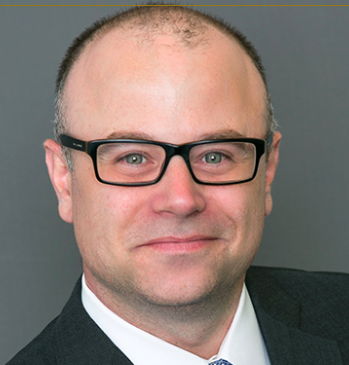 Present has stated in court that he is effectively insolvent but Sorokin isn't buying it, saying Present still retains "substantial earning capacity." See: How promise to wife looms large for ex-F-Squared chief as SEC seeks to deny him court date.
"This is certainly very close to exactly what the SEC requested initially," McGarry says. "Whether or not it's worst case scenario -- perhaps it is. I don't know if the SEC could have asked for any more." 
Sorokin also issued an injunction to ensure Present did not engage in future violations given his "egregious" conduct.
The Securities and Exchange Commission has landed a $47.4 million settlement from the F-Squared affair -- and that's before counting more than a dozen firms including Virtus mutual funds, and principals like Louis Navellier, that got ensnared by willfully looking the other way in also reselling a false track record. See: Virtus bites bullets with F-Squared firing, Dorsey Wright hiring and an admission that it'll likely pay a $5-million-plus SEC settlement.
Running red lights
The irony is that Sorokin concluded that AlphaSector was not a sham product in the sense that most investors did not lose money by investing in it. Nevertheless, Present secured AlphaSector's staggering asset growth and profitability by making a series of false claims across several years.
"Far from isolated instances, Present's misstatements were consistent in message, broadly disseminated and increasingly bold," Sorokin writes, adding that Present's serial lying only increased with the success those fabrications engendered.
"The false statements multiplied due to Present's persistent disinterest in whether what he was advertising was truthful. See: What seven attributes define RIA integrity and why -- unlike standalone 'fiduciary care' -- Wall Street finds it radioactive.
Sorokin described how that Present ran every kind of red light.
"Present's recklessness lasted for most of the sales life of the AlphaSector strategy. It persisted in the face of pointed inquiry from investment professionals, among others. It arose despite his extensive familiarity with due diligence," he writes. 
Staunch denial
Sorokin adds, with a note of incredulity: "...Even now, Present declines to take responsibility for years of misleading clients and potential clients. He fails to understand the wrongfulness of having misrepresented the strategy."
And Present's go-for-broke sense of denial may persist, McGarry says.
"I don't know if this is the end of it. My guess is that they're considering all of their options to review the decision." See: Allegations in Virtus class action relate to the fund company using a track record improperly calculated by its subadvisor
---
---
Share your thoughts and opinions with the author or other readers.
Rp said:
May 8, 2018 — 4:38 AM UTC
---
---