Ric Edelman's RIA empire to merge with legacy The Mutual Fund Stores in $3-billion deal that takes Financial Engines private
Hellman & Friedman stake the eye-popping sum in cash to outright own an RIA with nearly $195 billion of AUM including robo-advised 401(k) assets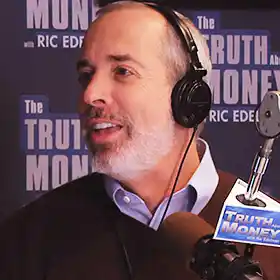 Ric Edelman: It's all additive.
---
---
Mentioned in this article:
---
---
---
Jeff Spears
The best evangelists are able to adapt ancient scrolls to the current realities. This combination should help.
Brian Murphy
Ouch! This is gonna hurt in a few years...just sayin'.
Aidan Yeaw
As a former FE employee, this is surprising news. This deal seems to move FE even further away from its pioneering "robo" roots. With 60% of FE's business being sub-advised for the likes of Voya, Vanguard, Empower and Alight (formerly, Aon Hewitt) FE doesn't "own" the relationships with plan sponsors or participants, so trying to coax IRA rollover assets may not sit well with their current clients. It will be interesting to see if any of them terminate their relationships with FE now that this deal has been announced.
Stephen Winks
Given the new SEC suitability Standard which leaves no place for advisors within a brokerage format, look for the new Edelman to advance innovations and modernity in advisory services not possible within a brokerage format. The filling of this leadership vacuum left by brokeratge will drive significant market share to Edelman from our best advisors who aredriven by professional imperative in advisory services. This will preempt conventional brokerage affording an unprecidented level of investment and administrative counsel at far lower cost while better compensating the advisor. SCW