David Poole: We've got clients who engage with us across Merrill Lynch and in Merrill Edge self-directed accounts. That's one of our fastest growing segments where clients are using both.
Brooke's Note: Say what you like about Merrill Lynch and Bank of America but the co-brand seems to make move after move that appears to boost the client and stay in harmony with a proclaimed new fiduciary-minded future. See: How Merrill Lynch 'shot to hell' the RIA fiduciary citadel by casting its $7.5 billion fiduciary 401(k) unit as smaller, purer and more future-minded on paper. An added benefit to this consistency is that the revolution going on at the Bank of America seems to be happening with minimal drama. Merrill Lynch brokers on the wirehouse side may seethe here and there about internal channel conflict. But the flow assures that most of the stewing is done in private.
Ten years after it was bought by Bank of America, Merrill Lynch is no longer the fastest growing portion of the business. That laurel goes to its younger sibling: eight-year-old Merrill Edge, which may stir broker resentment that bank brass -- this time around -- is prepared to live with. See: The amazing success of Merrill Edge and why some legacy Merrill brokers think it's eating their seed crop.
Launched in 2010, Merrill Edge provides online, self-directed brokerage and banking services to investors. It initially was aimed at investors with less than $250,000 but now works with clients of all sizes. Its AUM is $185 billion spread over 2.4 million accounts. Unburdened by big recruiting costs, and with low branch overhead and low-salary advisors on tap, it's growing like a weed.
Acknowledging the phenomenon, and perhaps having finally alighted on the formula for successfully combining chalk-and-cheese bank and advisor cultures, Bank of America plans to open 600 additional Merrill Edge branches in the next two years and hire 300 new advisors, bringing the headcount count to 4,000.
The decision to build out the brand was a no-brainer for Merrill's Charlotte, N.C.-based parent, says Danny Sarch, president of Leitner Sarch Consultants of White Plains, N.Y.
'Most profitable part'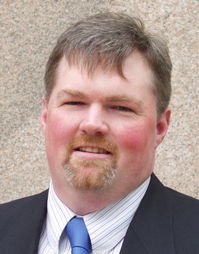 "The recent results have shown that Merrill Edge is the most profitable part of the bank. Why wouldn't you then go forward and try to make it bigger? It makes perfect sense to me. You're training younger people who are paid less to do financial planning." A Merrill Lynch trainee shares what it's really like to be part of the firm's revamped, more RIA-like training program
This growth jibes with an bank industry streamlining trend, says Jonathan Holtaway, president of Ategra Capital Management LLC in Vienna, Va. He points out that in the past, Bank of America reduced its branches from 6,000 to 4,500.
"The expansion of the Merrill Edge's presence is primarily a reallocation of physical space that already exists in the bank branches plus a participation in the previously announced expansion to these new markets," he says. "The re-allocation puts Merrill Edge on the front line of the sales effort for the combined operation."
Ategra, an RIA that provides capital for banking M&A from Vienna, Va., has assets under management approaching $110 million.
In addition to low-cost advisors, Merrill Edge moves into brick-and-mortar locations like a hermit crab. Its current 2,200 branches are all nestled within existing Bank of America locations. The 600 new offices will be as well.
"It's minimal costs and footprint," says Scott Smith, an analyst with Boston-based Cerulli Associates. These are all existing Bank of America locations. These aren't standalones and from that perspective it doesn't cost you must than the salary of the advisor and a computer .... From the cost perspective, it makes sense."
Stripped-down for speed
Merrill Edge is slated to have 4,000 advisors -- called financial solutions advisors -- by the end of this year and 2,800 locations in two years. See: Is Merrill Lynch taking its more RIA-like training program another step forward with Racquel Oden's promotion?
Giant Merrill Lynch, by contrast, has 14,953 advisors and $2.31 trillion in assets as of Dec. 31, 2017.
Merrill Edge's game plan could be a winner, says Cecile Munoz, president of Los Angeles-based U.S. Executive Search and Consulting Inc., who emphasizes that the unseen element here is Bank of America recruiting millennial talent averse to the kill-or-be-killed career track of a traditional Wall Street stockbroker. Millennials, Munoz says, will flock to this kind of position because it offers solid middle-class pay, a collaborative workplace and -- thanks to a gusher of bank leads -- a dramatically lower level of sales emphasis. See: Millennial joins leadership team of just-opened Bay Area UHNW advisor.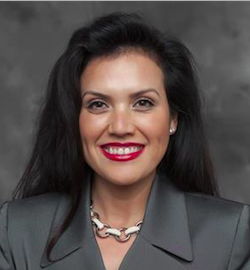 "I think it's brilliant," she says about the bank's strategy for growth. "If they get to 4,000 advisors by the end of 2018, that catches them up to Ladenburg Thalman -- and it's benefiting the bank." See: Securities America's RIA/roll-up launch gains ground by pushing back against its parent IBD and poaching an RIA that left it at the altar.
Peaceful co-existence
Although Merrill Edge's fee-only approach is a forward-looking strategy, locating advisors in bank offices isn't new. But in the past, there was a culture clash between bankers and brokers. Now, it's more harmonious with bank brokers providing fee-based advice and because the advisors are acting like a bank with depositors and accepting far smaller accounts. See: Merrill Lynch and Bank of America cultural tension may spin out a new round of breakaways, recruiters say.
"I think they can do it," Munoz says. "Bank of America is able to take the best of the technology side and put it together with the best of Merrill Lynch and recruit people who would have gone to an RIA." See: The documented RIA threat, 'phono-advisors' and their nearly $300 billion of assets.
Merrill Edge and Merrill Lynch advisors actually do live together harmoniously, says David Poole, head of Merrill Edge Advisory client services and digital capabilities in Bank of America's consumer and Merrill Edge division.
Continuum or poaching ground?
Poole says there are clients who use Merrill Edge and Merrill Lynch. Merrill Edge has an advisor lead program in addition to its self-directed component.
"Our clients truly view us across the continuum. We've got a lot of hybrid clients. We've got clients who engage with us across Merrill Lynch and in Merrill Edge self-directed accounts. That's one of our fastest growing segments where clients are using both. If you think about a client who has an advisor, that person may also have a desire to be self-directed." See: Merrill Lynch's second act for RIA reinvention is revealed but may yield 'field day' for classic RIAs in the short term.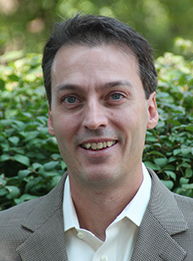 But Frederic St. Laurent, managing director of Firstgroup Recruiting Solutions in Atlanta, says that realistically speaking, given the current company structure, a Merrill Edge advisor behind on his numbers might be sorely tempted to poach Merrill Lynch clients.
"If I [as the Merrill Edge advisor] can't hit my numbers, then I'd call everyone I know. There may be some clients who are supposed to be hands-off. But if you're only going to get a slap on the wrist, why wouldn't you try to call them," he says about the potential mindset of the advisor.
'Close partnership'
Poole says advisors at both offices actually work more closely together rather than compete, but he acknowledges that when Merrill Edge was first launched it was natural for Merrill Lynch advisors to have fears.
"In terms of conflict, I think that there were probably the apprehensions about a new model being launched years ago. The reality is there is a very close partnership." See: The amazing success of Merrill Edge and why some legacy Merrill brokers think it's eating their seed crop.
And, Poole says it's also commonplace for advisors to switch from Merrill Edge to Merrill Lynch. And, newer Merrill Lynch advisors have even moved over to Merrill Edge.
"It happens all of the time. We encourage it. It depends on the individual. If you're thinking about the opportunity to go into banking where you get to engage in banking and the full enterprise – you're there supporting clients and you're not pounding the pavement and generating leads. The bank is full of leads. These are attractive roles and that's why we haven't had a challenge getting to 2,200 advisors." See: Using DOL as cover, Bank of America cuts the Merrill Lynch bull as it adds a robo, stops paying brokers to stick around and kicks John Thiel upstairs.
But he acknowledges the experienced Merrill Lynch advisor probably wouldn't make a move. "If you have a Merrill Lynch advisor with six, seven or eight year's experience, those individuals are unlikely to move. But if you have a Merrill Lynch advisor early in their career figuring out their passion in the industry – we've seen that movement."
Poole maintains that Merrill Lynch advisors aren't threatened by the Merrill Edge movement: "The Merrill Lynch advisors understand what we're doing and they know that Merrill Edge is growing and that they're here to engage with our banking clients in these physical locations." See: Merrill Lynch and Bank of America cultural tension may spin out a new round of breakaways, recruiters say.
He says that Merrill Edge advisors hand off referrals to Merrill Lynch, as well. "Merrill Edge is a growth opportunity for Merrill Lynch."
Filled with tension
Despite BoA executives' rose-colored view of relations between two entities, Louis Diamond, principal recruiter of Diamond Consultants in New York says the situation is still filled with tension.
"I think advisors in the smaller markets will see these Merrill Edge advisors and centers as competition -- especially the junior Merrill Lynch advisors who will cut their teeth on smaller relationships. This is direct competition for them." See: Why the launch of Merrill Edge may be a shrewder move by BoA than it first appears.
The move is clearly a statement that Bank of America intends on spending more of its energy on making its own advisors at Merrill Edge rather than spending big bucks recruiting Merrill Lynch advisors, Smith says.
"This is their turn-away from recruiting advisors," Smith says. "In Merrill Edge, you're not dealing with the Protocol and it doesn't matter. You're developing employee advisors these clients are clients of the bank and not the advisor. This is sticky money," See; Merrill Lynch accepts the slings and arrows of its recruiting pause as it develops compensation plan it knows it can honor.
Besides a viable way of getting out of the zero-sum wirehouse recruiting game, Merrilll Edge represents a scalable model for bringing on talent and getting past Wall Street culture and the sales model that allow RIAs to steadily chip away at market share. Cerulli's new numbers buttress the RIAs-supplant-brokers theorem with 40% market share jump seen by 2018.
Until now, Wells Fargo was the only firm with a prototype for moving away from dependence on a straight wirehouse model. The perplexing case of Wells Fargo's non-wirehouse advisors: A blueprint for Merrill, UBS and Morgan or a cheap lesson in what not to do
No favorite child
But Sarch says Bank of America is still very interested in Merrill Lynch.
"Just because you want to emphasize one doesn't mean you don't want to concentrate on the other," Sarch says.
But BoA is signalling a renewed emphasis on making financial advisors look like bankers because it can shape them to its culture and keep them, and their clients' assets, down on the farm.
"The gains at Merrill Edge are stickier and more money is flowing to the firm because if you've got the new recruits in the training program, you can make them the relationship manager that you want everyone to be," Smith says. They're not going to be a portfolio manager. These advisors are going to be relaying the central portfolio management's recommendation to clients."
---
Mentioned in this article:
---
---
---
Fred St Laurent
I personally, would never call anyone, I was not allowed to call. It is an ethical issue, and the comments I made were taken and changed in a way that I am compelled to correct. I will issue a correction, soon and yes, I recorded the in bound call.
brooke southall
Fred, We're not clear what you are saying is off. Let Lisa know in case there is something that can be fixed or clarified. -Brooke
Brooke Southall
Fred, Now I see what you are concerned about. You were explaining the Merrill Edge advisor's perspective by saying "I" not for yourself but as a way of expressing a quota mentality for a hypothetical advisor. I made a couple tweaks to underscore that that is what you are doing and not saying "I" as a first person pronoun for yourself. -Brooke
Fred St Laurent
Thank you, Brooke, My point was that the "new" Advisors being recruited now, by Merrill are given tough goals, and reviews are at 30 -60- and 90 days (even with a 1 year contract) and that some might be tempted to do whatever it takes to reach those goals and keep the 18 month salary and commission they are offered. I get resumes every day, from advisors with 18 months, or less with Merrill, that I can't help. As we all know, Wells Fargo recently fired 5,000 people, who were working a badly structured bonus program, who committed fraud, and Wells / Wachovia caught this internally, much to their credit. This competitive environment that Merrill is creating resembles the mistake Wells made, and it is already impacting the longtime ML brokers. If a Broker notices a lost account and complains, the repercussions are minimized and were described to me as a "slap on the wrist". These are the complaints I am hearing: US Trust is calling my accounts; The Merrill Edge Brokers are identifying banking customers as theirs, and have only left voice mails, and they are also contacting my accounts. I am told that the larger brokers ("Top Producers") accounts are mostly left alone, because when they complain, they have more impact and the Junior Brokers seem to suffer greater consequences, but a smaller producer, who is striving to build their book and loses an account, clearly identified as theirs, complains and nothing of consequence happens to discourage this behavior. 600 new centers, are basically just bank branches, already open, and an office is given to either someone who can pass the 7, or someone who has it, but no real assets to bring. Then this tremendous pressure to hit numbers fast, is placed upon them, and the bank database is open to them. I am hearing they are hiring 10 and keep one, but one credible source told me it is closer to hiring 20 and retaining one FA, for the 18 months. The numbers are not good beyond that. The recruiting is fast and frantic and I was told that if there is a belief someone could sell relationally and was breathing, they would enter them into the program. My questions are, what will this become and how will all of this competitive pressure impact the long term Merrill Lynch Broker? As well as when do you think they will leave Protocol? Frederic St. Laurent Managing Director, Wealth/Leasing/Specialty Finance 404-855-3310 fred@4FRS.com
---