David Musto: It's completely realistic to think there could be a dozen or more acquisitions in any twelve month period.
Brooke's Note: Sometimes it seems like the DOL rule has affected everything in financial advice except the 401(k) business. Fidelity rolls on. Yet there's a rush to capture small 401(k) plans that pre-rule were deemed so small that unless outsized, ugly and hidden fees were charged to make up for the broker's inconvenience in dealing with them, they wouldn't exist. Now, the combination of the new rules curtailing brokerage excesses, an explosion of 401(k) assets and the better technology being built to handle small accounts cheaply is changing the way people see microplans. That's why third-party administrators, considered more mom-and-pop than RIAs -- namely a TPA -- are suddenly the subject of an Ascensus roll-up scheme. Yet unlike RIAs, TPAs may roll more readily because of the systematic nature of administering 401(k) plans, which makes scaling their infrastructure yield real and immediate synergies. At least that is the Ascensus plan -- and the quality of its hires and its backers suggest this venture has a fighting chance.
More than two years after the quiet purchase of Ascensus LLC, its new owners have unveiled a staggering plan to roll up mom-and-pop 401(k) administrators by the dozens in the coming years. See: Ascensus homes in on indie 401(k) advisors with adds of Commonwealth, Morgan Stanley vets.
The Dresher, Pa.-based recordkeeper -- the largest independent service provider of retirement and college savings plans -- provides white-labeled software for Vanguard Group and Fisher Investments. See: Capitalizing on 'unintended consequences' of DOL changes, Ken Fisher pounces on a fat-margin 401(k) opportunity.
"They're the gorilla in the [small 401(k)] space," says Aaron Schumm, CEO of Vestwell Holdings Inc., a 401(k) TAMP. See: Vestwell jets ahead and adds pilots on the fly to keep startup on course
Turning Ascensus into a third party administrator for such firms was the objective of two private equity firms with enviable track records in wealth management -- New York's Aquiline Capital Partners LLC, and San Francisco's Genstar Capital LLC -- when they bought Ascensus in September 2015. See: Genworth's TAMP is bought up by two private-equity firms for $412 million.
When Genstar and Aquiline made their 2013 acquisition of AssetMark Inc., they installed Charles Goldman as CEO of the firm, rebuilt its technology, then watched its growth explode. Genstar was also the force behind bringing Dave Welling as CEO at Mercer and setting it on a wild roll-up spree from a new Denver base. Determined to out-Joe-Duran Duran's United Capital, Dave Welling moves his $12B roll-up's HQ to Denver.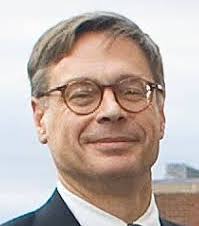 Hired by plan sponsors, third party administrators do not manage assets, but handle the painstaking day-to-day details of running 401(k) plans, including preparing and editing plan documents, making distributions and making sure plan sponsors don't run afoul of ERISA and the IRS.
Fertile ground
Ascensus, founded in 1980, started its M&A assault on the third party administrator market at the end of 2016, and in the last 16 months, it's snapped up 14 firms, including 401(k) TPAs, health and benefits TPAs and IRA custodians and administrators.
That's just the beginning, says David Musto, president of Ascensus.
"It's completely realistic to think there could be a dozen or more acquisitions in any twelve month period," he says.
What makes the opportunity so rich for Ascensus is the growing 401(k) market, which now stands at about $7.3 trillion of assets (10 years ago it was $3 trillion), the virtually unlimited supply of locally owned TPAs and the willingness of those independents to be absorbed by a larger organization. If this growth pattern holds true for the next decade 401(k) assets will barrel past $10 trillion in the next five years. See: Fidelity's bet on ultra-compliance with the DOL rule pays off big as 401(k) assets jump stunning $280 billion in 2017.
"There is a universe of literally hundreds if not thousands of smaller businesses that are a really strong fit," agrees a source with connections to Ascensus who prefers to remain anonymous. "There is a huge addressable market opportunity. It's a very attractive growth channel."
TPA payday
Yet the sheer assets alone don't tell the complete story of this market. About 85% of small businesses still don't have 401(k) plans and as those firms come online, the market will change in favor of an Ascensus. See: Fidelity exec joins 401(k) robo he formerly serviced with hyper-micro mindset.
"Recordkeeping, administration, and custody [for retirement plans] ... is a business where scale is really important and Ascensus has scale," says Nathan Fisher, founder and executive vice president of Fisher Investments Inc.'s 401(k) solutions.
"There are some recordkeepers that don't and we chose not to work with them because of the fear they'll be consolidated. We don't have that fear with Ascensus."
Camas, Wash.-based FIsher Investments has $96 billion of assets under management, according to its latest ADV. See: Capitalizing on 'unintended consequences' of DOL changes, Ken Fisher pounces on a fat-margin 401(k) opportunity.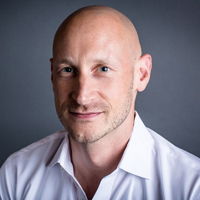 "They sweep up the assets and create efficiencies of scale," Schumm says. "[Small-to-midsized] TPAs don't have the technology to scale, and Ascensus comes in and buys their book of business and people get a payday."
Gearing up to roll up
Accordingly, Ascensus is laying the foundation upon which to roll up talent.
In August 2016, the firm appointed ex-Broadridge and private equity manager Raghav Nandagopal to head M&A -- the most pivotal role at any roll-up.
In August of 2017, Ascensus hired Musto as president. Most recently, he was president at Great-West Investments and before that was EVP of retirement services at Empower Retirement. He's held senior leadership positions at J.P. Morgan, Prudential, and CIGNA. See: Empower wins Apple's $3.5-billion 401(k) account from Schwab.
Just yesterday, Ascensus announced the hire of Jerry Bramlett as head of TPA solutions. He'll take over day-to-day sales and service duties from Musto, to whom he reports. Prior to joining Ascensus, Bramlett was managing director at Sage Advisory Services and was a managing partner at Redstar Advisors. He co-founded The 401(k) Company in 1983, moving it from a TPA to a full-service platform that included TPA, recordkeeping, and advisory capabilities. Bramlett was also CEO of BenefitStreet and NextStepDC, and was a defined contribution strategist for Dimensional Fund Advisors. See: DFA and RIAs unite over post-meltdown 401(k) opportunity at Chicago event.
No tech a plus
Though Ascensus is a giant among TPAs with its $163 billion of assets under administration, it barely pings on the radar of industry giants compared to Boston-based Fidelity Investments with its $1.5 trillion of 401(k) assets administered.
But Ascensus has shown impressive growth -- it's up from $55.8 billion in recordkeeping assets as of Sept. 30, 2014 -- according to Pensions & Investments. When Genstar and Aquiline bought Ascensus in 2015, the firm had approximately $116 billion in assets under administration. Since then, the total value of assets under the firm's administration has climbed 40%.
The challenge of continued growth for Ascensus, says an informed, off-the-record insider -- or any roll-up strategy, for that matter -- lies in the execution. Twelve new purchases means 12 new cultures, 12 new software systems and a world of new headaches and personalities.
But TPAs are, ironically, easier to roll up than other types of firms, says the source, because most of them have made so few investments in technology that Ascensus's systems can be applied right off the bat. See: How a $500-million Commonwealth rep became a $5-billion-plus RIA in two years and where Dynasty's M&A war on roll-ups comes in.
TPAs' general lack of technology makes them the focus of a buyer's market, says Schumm.
"The vast majority of them tap out at a particular asset level because they just can't scale any more," he says. "They'd just have to add bodies upon bodies."
Exit visa
One TPA true believer is Fred Hunt, former president of the Society of Professional Benefit Administrators in Chevy Chase, Md. In his September 2017 forecast he predicted "a major growth expansion" for the market. If that proves true, Ascensus could be the next AssetMark for its private equity backers. See: AssetMark records 'off the charts' year and SEI is 'right on track' after staggering $1-billion platform overhaul.
Indeed, Ascensus' long-standing reputation and its front-running status in the small-to-midsize market make it the perfect hub around which smaller firms can coalesce, says the source.
"If you look at the sheer number of TPAs, It's such a target-rich environment of these smaller businesses."
Yet, like any private equity-backed roll-up scheme, a possible exit plan always looms, according to Francois Gadenne, co-founder and head of Boston consultancy The Curve, Triangle, & Rectangle Institute.
"Are we witnessing the creation of a long-term player," he asks, "or are we witnessing the packaging of a future transaction?"
There may well be an IPO, says Schumm. "They're private equity backed. You make the play, you tuck all of these acquisitions in, boosting your overall valuation, [then] you take it public." See: Raymond James looks to extend its RIA roll-up success with FallLine deal that gets John Straus off the startup schneid.
Vanguard factor
Ascensus services upwards of 54,000 retirement plans, four million 529 college savings accounts and 1.5 million IRAs. It is paid on a fee-only basis by plan sponsors, with payments typically made from plan assets. Ascensus TPA group alone employs 550 people, and the overall headcount at the firm is upwards of 2,400.
Despite its M&A strategy, Ascensus continues to grow organically. Of the 17,000 plans sold last year, 38% -- or 6,500 -- are attributable to organic growth.
"This puts us up there with all the leaders in the small-to-mid-market retirement administration space," says Musto. "We're holding our own in a very significant way from an organic growth perspective."
But Schumm is convinced that the favorable numbers obscure less flattering fundamentals.
"Most of their recordkeeping is part of the Vanguard relationship. We don't see them in the marketplace," he says. "I'd be curious to see where the organic growth comes from. My guess is that the vast majority is from Vanguard." See: Ascensus appoints longtime Vanguard alumna Carolyn Fraser as VP of relationship management.
Indeed, big name institutions like Vanguard provide Ascensus with credibility, but smaller clients may have more impact on revenues, says Gadenne.
"Vanguard is not likely to be a high-margin client … [and] their top-line influence may differ from the reality of their bottom-line influence."
Ascensus provides the back-office administration and recordkeeping for a number of big name institutions including Vanguard's 401(k) service for small plans worth under $20 million (it serves more than 6,500 plans and 270,000 participants); Morgan Stanley's ClearFit program for 401(k) plans under $10 million; and RIA giant Fisher Investments Inc.'s 401(k) service for plans under $20 million. Ascensus also provides custodial services to Fisher Investments, and supports 120 of its 401(k) plans worth $280 million dollars. See: Fidelity, Vanguard and Schwab have top 401(k) brands but plan sponsors like the service of off-brands better, study shows.
Morgan Stanley declined to reveal information about the ClearFit program, and Vanguard did not follow-up on its initial response to a request for information.
A technology story
The real story is not that Ascensus' technology is lacking as some critics have made out, says Musto, but that several of the newer firms on the market have made the mistake of thinking its more important to be a technology firm than to serve clients in the way they're most comfortable -- face to face.
"A number of robos were built and focused on a story of we can do it all with technology, and how they didn't need the advisor involved," says Musto. "What has transpired is that most of them are beginning to engage with a level of human interactions in areas of importance to clients."
"People should be part of the equation," Schumm accepts, "but [the importance of] technology is not underplayed. It's how you scale your business."
"I don't see us lacking any of the capabilities that the robos are bringing to the market," says Musto. "It's the combination of technology and human support that ultimately delivers the best value to the clients."
Ascensus bought its technology and the rights to the underlying code externally, but fundamentally the firm runs a legacy system, says Schumm.
"I don't know how much ExpertPlan has been leveraged as their backbone, but I would say one doesn't look to Ascensus as being a technology-forward provider," says Schumm. "If you want technology that's not the first place I would look."
In 2012, Ascensus partnered with East Windsor, N.J.-based ExpertPlan, a provider of micro and small plan recordkeeping and administrative services. According to Ascensus, ExpertPlan currently "does not at all form a backbone for any of our systems."
Ascensus spends 20% of its yearly revenues on technology development, says Musto."We direct considerable resources toward anticipating, and building, the next technology-related innovations."
Eight firms in a quarter
As to the future, Ascensus can profit further from declining margins if it can learn to leverage its technology effectively in the service of cutting costs, says Gadenne. "[They] may be able to drive technology-driven servicing costs so low that manufacturers and distributors would find it cheaper to buy such Services-as-a-Service from Ascensus."
The eight firms that Ascensus has purchased year-to-date are Worcester, Mass.-based Asperia; Nashville-based Avintus LLC, Savannah, Ga.-based Qualified Plans LLC; Glendale, Calif.-based Dedicated Defined Benefit Services LLC; Sioux Falls, S.D.-based IRA custodian Polycomp Trust; Las Vegas-based Provident Trust Group LLC; Mason, Ohio-based health and benefits firm TPA Chard Snyder LLC; and Champaign, Ill.-based Benefit Planning Consultants, Inc.
As for Genstar and Aquiline selling Ascensus, it could come quickly enough. It took on struggling but sizable TAMP AssetMark Investment Services Inc. in 2013 for $412 million, oversaw a 120% increase in assets under management, and then sold it to Nanjing, China-based Huatai Securities LLC for $780 million after a bidding war. That deal was signed in March of 2017.
---
Related Moves
October 14, 2021 – 8:58 PM
---
---
---
---
---