Craig Pearson: [Clients] said: If you come back, we're here.
Brooke's Note: Philosophers are loaded with reasons why vast wealth can screw up your life. Not on that list is the bit where Midas lacks the proper software keep track of all his family's lucre. But Craig Pearson, whose family, he wryly states, went from "riches to rags," says many ultra-affluent could be spared the dislocation his dad, hence him, experienced in seeing their wealth mismanaged into the ether. That personal backdrop for his startup, Private Wealth Systems, I found compelling. But the story of how Pearson is attempting to snatch victory from WealthTouch defeat is even more so -- a real breakaway story. What might spoil this tale of redemption is a sad ending at the hands of Addepar. That won't happen, Pearson contends. Expect the opposite. "If you have to raise $200 million, something's wrong," he says.
In 2013, Craig Pearson saw an opening to own that which had never existed -- the software market of managers of ultrahigh-net-worth assets.
But by the end of that November, circumstances ripped that opportunity from his grasp when SEI Archway outbid him for WealthTouch, the Denver-based firm where he reigned as CEO. In a cruel twist, Pearson even had to recommend to his board that they reject his bid for Archway.
But after serving as CEO of WealthTouch for 45 days under Archway, Pearson departed to found Private Wealth Systems to compete -- albeit weighted down by a non-compete obligation that expired last year.
"We came to market last year, so to grow from zero to 73 [clients] is a great year. We have signed four new clients in the past five weeks and seven in 2018, with another contract coming in soon," he says.
The average AUM of a PWS client is $217 million, and 80% of the assets are based in the United States. Private Wealth Systems has one private banking client and is under formal review by six more, according to Pearson. PWS has $20 billion of assets under administration.
Addepar vulnerable?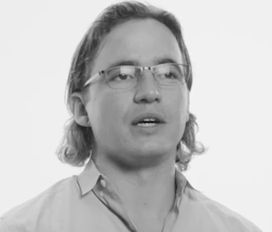 Just as satisfying as winning advisors are the firms that are losing to PWS in head-to-head bids -- or by default -- to his Charlotte, N.C.-based firm.
Pearson says he sees little of WealthTouch, which was subsequently sold to Oaks, Pa.-based
SEI Advisor Network
, but that he certainly sees
Addepar Inc.
(He also sees a post-WealthTouch Archway, which is competitive, he allows). RIABiz reached out to both Dynamo and PCR for comment on this topic but received no response.
But Mountain View, Calif.-based Addepar, he adds, is looking vulnerable.
Addepar CEO Eric Poirier declined to respond to an email seeking comment but the firm has reported wild growth from -- $300 billion to $1 trillion administered in the past few years.
"[Addepar] doesn't really know what problems need to be solved," he says. "They're almost like a high-power, one-size-fits-all firm. [Pearson] knows how to sell and he's got a product that will hold up to scrutiny. It's real."
Giza explains: "If you don't have CFA on staff who knows what quality looks like you're at a huge disadvantage. He's a CFA. He gets it. Private Wealth Systems can't do 100,000 reports over the weekend [like an Addepar] but it doesn't have to."
Wealth disappears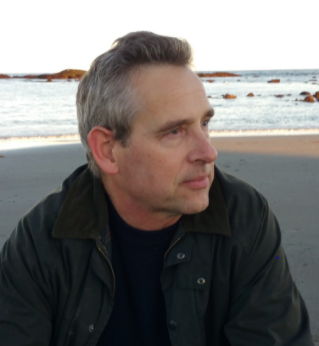 With 20/20 hindsight, Pearson says the lost bid to buy WealthTouch and the two-year noncompete period were a blessing in disguise.
"I had a quiet period, which is perfect when you're building a platform from scratch."
Had Pearson succeeded in his WealthTouch bid, he had two other firms in the wings but the legacy software code would have made major overhauls necessary.
Now Pearson is able to simply sign on customers that he was formerly prepared to pay a premium for. "Why pay for a clients base that you can win?" he asks rhetorically. "[Clients] said: If you come back, we're here. That's an enormous opportunity. We had a number of them tracking us."
The willingness of these clients to wait for Pearson does not surprise Giza.
"They were probably more than willing to wait."
---
---
Mentioned in this article:
Addepar
Portfolio Management System
Top Executive: Eric Poirier
---
---
---
a decent writer
April 26, 2018 — 11:08 PM
"If you raise more than $200M, there's something wrong" <a href="https://media0.giphy.com/media/wWue0rCDOphOE/giphy.gif" rel="nofollow">https://media0.giphy.com/media/wWue0rCDOphOE/giphy.gif</a>
John Mosby
August 27, 2019 — 3:07 AM
Very interesting story. Want more info.