David Pottruck: It's time for new board leadership.
Brooke's Note: Some departures feel like human resources events. Others feel more like the ending of eras. This one has some of the feel of the latter, though I don't count Dave Pottruck out from finding yet another perch of leverage in the world of financial advisors. To me, he bridges the gap between old school and new. He's that guy you've never seen blow up, but you have no interest in finding out what it might be like to experience his wrath. That's old school. But Pottruck is clearly addicted to the excitement of the future or he wouldn't dive into progressive businesses with such relish. I recall I was a reporter for InvestmentNews in an office across the street from Schwab -- but on summer vacation -- when Dave left Schwab. The Schwab PR staff joked on my return about how they'd timed his departure for when I was in Maine. Those were different times and it was a more dramatic kind of exit but a very similar Dave, whose gravitas will be immediately missed. I'm glad I get to write something this time around.
David Pottruck is out as chairman of the board at HighTower Advisors LLC to make way for a new board chief.
The former CEO of The Charles Schwab Corp. is leaving the Chicago-based roll-up in connection with its purchase by Thomas H. Lee Partners and that Boston-based firm will name one of its own as HighTower chairman. See: HighTower Advisors lands $4.5-billion RIA with help from bigger, better checkbook.
HighTower made the announcement internally earlier today.
Pottruck's exit comes after six-and-a-half years at the post. He became a major investor in HighTower shortly after Weissbluth founded the firm in 2008. Pottruck remains an investor in HighTower.
"This is a new chapter for all of us," says Weissbluth.
Pottruck, 70, was particularly valuable to HighTower in its early years when neither the company, its CEO or its business model had credibility in the industry, according to multiple sources who know Pottruck and the firm.
The model, at that stage, was to create a white-hatted version of a wirehouse staffed by ex-legacy wirehouse brokers as employee advisors -- all under one brand with one ADV, technology system and mode of investing. See: HighTower grabs sought-after $650 million Merrill Lynch 'life sciences' team and shrugs off recent deal slowdown.
"Dave was a great asset -- especially in the early years," says David DeVoe, investment banker with DeVoe & Co. and a senior product specialist at Schwab during the Pottruck reign. "[Having him] created a sense of legitimacy in the new firm, HighTower and he was actually involved."
Brawling natures
Weissbluth underscores that point, saying that HighTower's original charter required at least one financial advisor on the board -- which it did not have in its fledgling stages.
He asked Pottruck to play that role and Weissbluth chuckles at the ferocity that Pottruck brought to it. See: HighTower closes $450-million deal that ups advisor stake, inks deal with Elliot Weissbluth.
"He really took that role seriously and he migrated to become chairman of the board," Weissbluth says. HighTower finds hundreds of millions to cash out itchy shareholders.
Over the years, sources whispered that Pottruck and Weissbluth had rows reflecting the brawling nature of both men. They speculate that such conflict led to this parting.
Alpha friends
But Weissbluth calls Pottruck a forever "friend" and adds that any flare-ups stayed within certain bounds. See: The 10 most influential figures in the RIA business going into 2012, Part 2.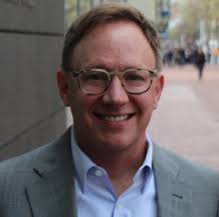 "Dave and I would have very spirited discussions where we both communicated with a lot of enthusiasm but in 10 years we didn't have a single instance where there were hard feelings and it's a testament to him."
That account sounds credible to DeVoe, who nonetheless grants he's never been in a room with both men at the same time. "By all measures you have two alpha males. It's not a surprise there's going to be friction points."
Weissbluth adds: "Having been [CEO] of Schwab, he was always respectful of my role as CEO."
The mutual admiration society continues in a statement Pottruck released late this afternoon.
"I am deeply proud of Elliot, the entire HighTower leadership team and the broader HighTower community for all they've accomplished over the last 10 years," he writes. "It has been an honor to play a role in this company's growth from startup to approximately $55 billion in client assets. It's been an amazing 10 years and I am grateful for the opportunity to partner with so many fabulous people throughout our firm.
Pottruck even had kind words for the VC whose representative will replace him on the board. Thomas H. Lee Partners.
"I remain a firm believer in the HighTower vision, and I look forward to watching the team reach new heights of achievement, but it's time for new board leadership. Thanks to HighTower's strong momentum backed by [Thomas H. Lee Partners's experience and insight, the future for HighTower advisors and clients is bright."
Schwab soldier
While Pottruck's original involvement with HighTower gave the emergent firm needed legitimacy, it also had a buoying effect on the former Schwab executive, coming just a few years after his humiliating and high-profile firing in 2004 by Chuck Schwab after 30 years at the San Francisco firm. Pottruck was CEO at the time of his dismissal. See: Schwab wows EXPLORE 2016 crowd with revived bid to advertise RIAs with two magic ingredients: Schwab branding and a budget of 'millions' of dollars.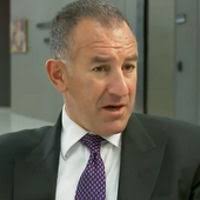 Ironically, Pottruck's exit was largely attributed to his efforts to make a roll-up out of Schwab. He bought U.S. Trust and SoundView Technology to move Schwab upmarket into managing UHNW accounts. SoundView's expertise was capital markets. Schwab ended up disgorging both firms. See: Charles Goldman recruits his one-time Schwab lieutenant to be his right-hand woman at AssetMark.
That said, Pottruck had one good deal under his belt at his old San Francisco company: he was part of the team that bought Schwab back from Bank of America in 1987 for a song. Pottruck's shares eventually gave him the kind of significant wealth that enabled him to bankroll ventures like an airline and HighTower.
From the time Pottruck became Schwab's president in 1992 until his departure, the company grew assets to $1 trillion from $25 billion. During Pottruck's tenure at HighTower, advised assets grew to $55 billion from zero. See: HighTower Advisors shows its breadth of appeal by nabbing a 25-year RIA veteran with Moss Adams DNA.
In a 2005 interview with Fast Company, Pottruck, then 57, admitted that part of him was lost when he Schwab.
"I love 90% of my new life," he told the publication. "But I miss the business challenge and the big leadership. Every morning when my feet hit the floor, I had a compelling purpose. Other people were counting on me to fulfill an extraordinarily challenging leadership role that demanded nothing less than the best of me every day."
---
Related Moves
February 19, 2021 – 8:58 PM
---
March 20, 2019 – 11:32 PM
---
September 13, 2018 – 2:21 PM
---
---
Mentioned in this article:
---
---
---
AJ
Well..who is the new chairman?
Spears Jeff
Potruck and Purcell gave the early HighTower Street cred with brokers who demand stree cred. Unfortunately Purcell and his old Morgan Stanley business Card mattered more to image conscious brokers.
---