News, Vision & Voice for the Advisory Community
The charges against Douglas Greenberg of egregious and unlawful behavior aren't compliance- or even MS-employee related, making them 'gray area' infractions, says a source
April 2, 2018 — 6:30 PM UTC by Keith Girard
UPDATE: Morgan Stanley announced Tuesday that it had fired Douglas Greenberg, The New York Times first reported. As of Wednesday morning, his name had been scrubbed from the firm's website. The full statement from Morgan Stanley spokeswoman Christy Jockle reads: "Following our review, former Financial Advisor Douglas Greenberg's employment with Morgan Stanley has been terminated. We believe that our employees should behave in a manner consistent with the trust our clients place in us and our firm's values, which include treating women, and indeed everyone, with dignity and respect. We have undertaken steps in recent years to ensure that issues such as this are properly escalated. However, in light of current events we must and will do better."
Brooke's Note: Wall Street has a woman problem. Even the RIA business has a woman problem. Robos, too. There just aren't all that many women in the financial services industry. Wall Street also has a man problem, as do RIAs. There are too many of us. That said, the scandals have been relatively few and far between. Maybe the culture of male dominance has kept women quiet or maybe men in this business behave themselves (the ones I know do.) Still, this corner-office broker taken to task by The New York Times is a wake-up call that the actions of this man were brushed aside by Morgan Stanley until a #MeToo-style article in the Times. If nothing else, it shows that Wall Street has the capacity to look the other way where it can under the FINRA fist. One case based largely on one report does not a trend make. But I thought we'd be remiss not to explore this Times report with the help of several of the more respected sources in the industry.
Wealth manager Douglas Greenberg's long history of alleged abusive and bizarre behavior toward wives and girlfriends never fazed Morgan Stanley. But with the #MeToo movement redefining the workplace, the fate of one of its top-earning brokers may be an indicator of how far Wall Street will go to protect members of its club.   
What seems clear is that clients were put at risk and advisors were let down by a significant breakdown in compliance and ethics oversight by the big Wall Street firm. 
Greenberg, one of the firm's top producers in Portland, Ore., was repeatedly accused of violence against ex-wives and girlfriends over a 15-year period yet his career flourished at Morgan Stanley. Until, that is, a New York Times reporter started asking questions. The result was a front-page article bylined by Emily Flitter, which appeared in the Times March 29 with the headline: "Morgan Stanley Knew of a Star's Alleged Abuse. He Still Works There."
PR nightmare
After The New York Times contacted Morgan Stanley with questions about Greenberg -- and before the story was published -- the bank put him on "administrative leave pending further review of this situation," perhaps hoping to temper the fallout from the story.
"We are committed to maintaining a safe and professional work environment and will take appropriate action based on the facts of the matter," a Morgan Stanley spokeswoman, told the Times.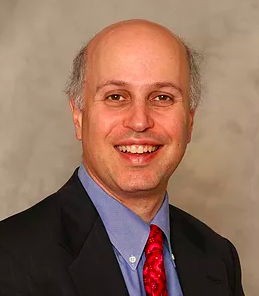 But by then, the bank had a legal and public relations nightmare on its hands.
"I'm sure the firm was absolutely horrified to have this hit The New York Times, and I'm sure many people at Morgan Stanley were also horrified," says Sarch. See: After years of toleration, a female Wall Street executive takes action but not before serial pawings, and a mauling, at corporate event.
Member of the club
"It's certainly no shining example of how to handle this situation," says Mark Albers, founder of Albers & Associates Consulting LLC in Los Angeles, who worked at Morgan Stanley from 1994 to 2007 in a number of positions.
"We are entrusted with helping clients live their lives on their terms and everything these firms do is supposed to reinforce that," he says. "But these firms are focused on return for the shareholder; that's a huge conflict of interest." See: After storming PIMCO, Dan Seivert puts LA on RIA map with high-aptitude Summit.
But Brian Hamburger of MarketCounsel, worries about a rush to judgement.
"I know the New York Times uses all of those fancy words. And don't think for a moment that the behavior described doesn't make me sick," says the founder and head of the business and regulatory compliance consulting firm based in Englewood, N.J.
"But what if -- just what if -- these accusations conversations, innuendos, etc. are contrived? That's why we have rule of law. That's why we have thresholds for reporting," said Hamburger, who is also head of Hamburger Law Firm.
Morgan Stanley CEO James Gorman has made no secret of the fact that the wealth management business is the company's future. It now accounts for nearly half of the bank's total revenue, according to the Times. See: In echo of DFA-RIA custody strife, Morgan Stanley nixes new Vanguard mutual fund account openings.
That would seem to be more than enough reason to coddle a top producer like Greenberg. He was a member of the elite Chairman's Club, which recognizes Morgan Stanley's top producers based on "conduct and compliance standards," and was recognized by Forbes magazine as one of Oregon's top wealth managers. He was in the top 2% of brokers at the firm, according to the Times. If wealth management is the future, he was clearly part of it. See: Why a young Morgan Stanley team moved to Beverly Hills Wealth Management -- with a child in mind.
Criminal, civil allegations
But the firm was taking a calculated risk by keeping him on board, especially considering the #MeToo movement. See: Wall Street women pile into buses and cars, head south on I-95 to protest Trump.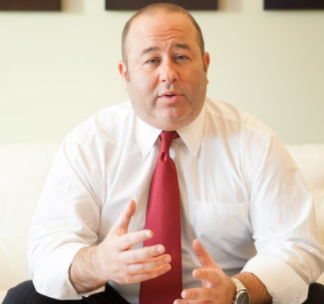 Greenberg's transgressions were extensive, according to the Times. Police reports, lawsuits and other sources examined by the newspaper showed that he'd allegedly threatened to burn down a woman's house -- with her in it; choked another woman so hard it left marks on her neck.  He was charged with harassment and criminal mischief in 2006 after he violated a restraining order obtained by an ex-girlfriend. He pleaded no contest to the charge and agreed to abide by the order. He was arrested again in 2014 and charged with violating another restraining order obtained by another ex-girlfriend. See: How Morgan Stanley and a lesbian super-producer came to grief in South Carolina and why she alleges bias.
In 2015, Greenberg's ex-wife charged that he sent her anonymous letters containing unnerving messages made with cutout letters to make them untraceable. The letters started after she wrote "a series of Facebook posts that described her (unnamed) ex-husband's alleged physical and verbal abuse," the Times said.
Even after Morgan Stanley received a federal subpoena related to one abuse allegation, Greenberg faced no internal repercussions, a lawyer for one of the women told the Times. The company also knew he had violated one of his restraining orders, three former employees said.
"It's a fine line that an employer of any type walks in a situation like this," said Bill Willis of Willis Consulting Inc., a recruiting firm with offices in Palos Verdes Estates, Calif. and Scottsdale, Ariz.
 "Would they keep someone who is a big producer and give him more leeway? Probably, if the relationship runs deep." See: How Donald Trump jolted Sallie Krawcheck out of sexism denial, maybe, and the startlingly retro remedies she prescribes for young women.
Fewer good men
"How far does the firm have responsibility for conduct created outside?" adds Albers. "I'm not sure exactly where the line is. I think there should be a higher standard, but if you're the firm do you manage everyone's personal lives?"
More than pressure to produce profits may have weighed in Greenberg's favor. "Morgan Stanley made a decision last year to ratchet back on recruiting packages," says a former Morgan Stanley advisor who asked not to be named. "Recruiting has been anemic this year and they're dealing with an attrition problem. As a result, to fire one of their top producers wouldn't be something they would take lightly." See: Timing of Morgan Stanley's Broker Protocol withdrawal sends shocks through RIA legal and recruiting circles.
If Greenberg is given his walking papers, Morgan Stanley will face another headache. It has never fully embraced the concept of advisor-client relationships. The shortcoming is glaring when a top wealth manager like Greenberg departs, even if temporarily. His clients are left in limbo. See: What exactly to make of Morgan Stanley poaching robo-talent Naureen Hassan from Schwab on the heels of Greg Fleming's departure.
Commoditized clients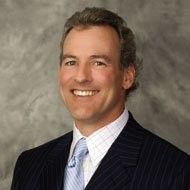 "Morgan Stanley believes all of those clients are Morgan Stanley clients, the source says. "The advisor merely services the account, when in truth, 99 out of 100 relationships are nurtured and built by the advisor." See: RIA lawyers cry foul against Bressler, Amery & Ross -- keeper of the Protocol flame -- after Morgan Stanley exit throws sunlight on attorney behavior.
The system essentially turns clients into commodities. When an advisor leaves, clients are randomly reassigned to other advisors based on a computer algorithm, the ex-advisor says.
Morgan Stanley advisors are prohibited by contract from soliciting clients when they leave, but nothing prevents clients from following them out the door on their own. "It happens a fair amount," says the source. "It's a no-win for the firm and clients are caught in the middle."
The New York Post raised eyebrows last week when it reported that Greenberg was still "brazenly soliciting business." The tabloid cited a tweet he authored to clients that went out after he'd been put on leave. That raised suspicions Morgan Stanley was trying to reassure clients, or make it seem like it was business as usual.
But a spokeswoman told the Post the tweet had merely been pre-programmed and contained "previously scheduled content."
#MeToo hits Wall Street
Despite the breadth and severity of the allegations lodged at Greenberg's door, it's still an open question whether his behavior would have attracted the same level of scrutiny -- if any at all -- if not for movie mogul Harvey Weinstein's spectacular fall from grace last year.
"This has nothing to do with a compliance issue, and it's not sexual harassment of a Morgan Stanley employee. It's a gray area. That would be the only conclusion I could draw," said an industry source.  See: Monica Lewinsky is giving a keynote at Ron Carson's Peak conference.
Weinstein was felled by New York Times report in September that exposed a pattern of alleged sexual assaults and sexual harassment against A-list and lesser-known actresses over the course of his long career. He was fired from his own company in the wake of the scandal, which gave birth to the #MeToo movement. Dozens of actresses and actors have come forward with similar stories involving big-name producers and actors like Kevin Spacey.
The #MeToo movement has since spread to other industries, but judging from Morgan Stanley's actions, the financial services firm is still tone deaf. Sallie Krawcheck, a well-known figure on Wall Street who heads ElleVest, a female-oriented investment platform, called out the bank in February after only three women were among the 46 advisors who made managing director.
"Feels like something is missing from this new list of managing directors," she wrote on her LinkedIn page. See: 'Bristling' at 'pink-it-and-shrink-it' pitfalls, Sallie Krawcheck files an ADV.
Anger management
The financial industry has had more than its fair share of sex scandals and harassment lawsuits over the years, but some industry insiders question whether the Times pounced on the story out of its own zeal over the #MeToo movement.
For now, Greenberg is left twisting in the wind until the bank decides on a course of action.
"Certainly, one could interpret these actions as contrary to code of conduct of the firm," Willis says. "The code of conduct at Morgan Stanley is embedded in compliance manual. I'm sure it could find a page, a paragraph, a sentence that would justify his termination." See: The 10 things Morgan, Merrill, UBS and Wells Fargo could do if they really, really wanted to stem the RIA tide.
Morgan Stanley, however, may still be able to hold on to its golden boy. The financial services industry, like many others, has programs to help employees who have drug and alcohol problems. Greenberg clearly has an anger management problem, and there are rehab programs for that, too.
But that doesn't let Morgan Stanley entirely off the hook. By doing nothing, the bank put clients at risk. And, there's no excuse for that.
---
Mentioned in this article:
MarketCounsel
Consulting Firm, Specialized Breakaway Service, Compliance Expert
Top Executive: Brian Hamburger
---
---
Share your thoughts and opinions with the author or other readers.
Intrepid said:
April 2, 2018 — 8:56 PM UTC
Luke S Walker said:
April 3, 2018 — 12:28 PM UTC
Wendy J. Cook said:
April 3, 2018 — 4:36 PM UTC
---
---