Morgan Stanley mega-producer's fate in Oregon may become #MeToo movement litmus test on Wall Street after New York Times report
The charges against Douglas Greenberg of egregious and unlawful behavior aren't compliance- or even MS-employee related, making them 'gray area' infractions, says a source
Bill Willis: The code of conduct at Morgan Stanley is embedded in compliance manual. I'm sure it could find a page, a paragraph, a sentence that would justify his termination.
---
Related Moves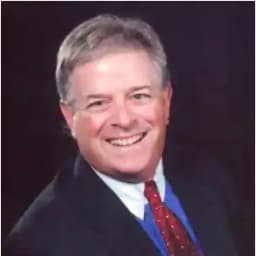 ---
---
---
Mentioned in this article:
---
---
---
Intrepid
Why all the pandering to women? "We don't have enough women advisors." Who says? The industry is going to collapse because there aren't an equal number of women advisors? BS. If women want to apply and get licensed, no one is stopping them. Get over it. Some industries attract and are better suited for women and some are better suited for men. I'm not saying financial services is one of them, but no one is standing with a machine gun at the door of these firms preventing women from working there. Stop with the pandering already.
Luke S Walker
Intrepid - in full agreement - RIABiz leans pretty far left, which makes for a lot of useless articles from time to time.
Wendy J. Cook
Wow. Guess I'll need to speak up as a women in the financial industry. I agree that it's everyone's personal responsibility to develop their own skills, seize the career opportunities that come their way, and create the ones that don't. Personally, I suspect we women end up needing to "create" more than we get to "seize" in a culture with so many ingrained habits. BUT, for the sake of debate, let's assume the playing field is Even-Steven (Even-Stephanie?). Fair enough, anyway, in the absence of militia guarding the entryways. Even then, the fact is that women are more than half the general population, but far less than half the financial profession. The same could be said for many other demographics. Fill in your preferred, underrepresented blank. In that context, let's skip the defensive postures on why this is so, whose fault it may be, whether or not it annoys you … and so on. A far more constructive (less myopic) perspective is that our profession would undoubtedly be a finer one if it were considerably more diverse. Think of all the fresh, new "out of the box" ideas just waiting to contribute to our communal well-being! For our own sake and for the sake of those we serve, let's move past the mire of past prejudices and focus instead on how to continue learning and growing as professionals and human beings. Or is that pandering?