Paul Gamble is selling what academics do as he did at Financial Engines -- and that worked out.
Brooke's Note: Your average RIA is about as excited about having a Ph.D. in mathematics manage client investments as they'd be about a Ph.D. in aeronautical engineering piloting their aircraft. Take DFA as a prime example of that premise: RIAs love how it lets the eggheads prune out malefactors but leaves it to them make the larger asset-allocation decisions. Now that 55ip has accepted this reality, things seem to be looking up for the doctorate-laden firm. It also seems to be a sign that RIAs could make a comeback in taking an active role in portfolios without getting bogged down in the process.
A year after Barclays iShares godfather Lee Kranefuss stepped aside at 55ip to allow the firm to pursue a humbler destiny as an investment management helper -- as opposed to an investment manager -- the startup has hit a groove and now supports $100 million in assets.
An investment strategy engine for advisors that can integrate with a traditional TAMP, 55ip LLC is adding $14.3 million of such assets a month. The firm, formerly called 55 Capital Partners, raised $10 million from Tectonic Ventures GP LLC of Newton, Mass. and individual investors.
Vinay Nair is the founder and chairman of the 55ip platform.
Executives at 55ip declined to say why Kranefuss, 56, left though he was associated with the part of the business plan that got scrapped. He remains a minority owner, SEC filings show.
'New frontier'
One possibility is that the unconventional road taken by 55ip may not have been to the taste of Kranefuss.
"It's really a new frontier," says Scott MacKillop, founder and CEO of First Ascent Asset Management LLC, a startup that manages $100 million from Denver, Colo. Scott MacKillop applies shock-and-awe pricing to SMA market to good effect after merely lower fees left RIAs flat.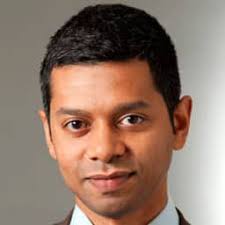 The spin at 55ip is to present itself as more scientific in its approach. Nair is one of at least five Ph.D.-holders in place, including chairman of the MIT Sloan School Leonid Kogan, who is the firm's chief investment scientist. See: 55ip names chair of MIT Finance Dept. as chief investment scientist.
"We are rooted in applied investing methods based on original thought, [academic] and quantitative implementation," says a 55ip spokesman. The "original thought" pitch is a bold one in 2018 as the world zags to passive investing, with active management regarded by many as overpriced wheel-spinning. See: Vanguard Group gets under RIAs' skin by launching ETFs supposedly aimed at helping them.
On its website, 55ip says that its risk approach differs from other firms in that it doesn't rely so much on diversification but instead makes calls about when to move in and out of cash.
Clever cash
As magical as it sounds, it's a new play on selling "black box" analysis, MacKillop says.
"People never get tired of inventing black boxes. The clever use of cash works if you know when to go to cash and when not to go to cash," he says. "You can dress it up but it's still a market-timing call."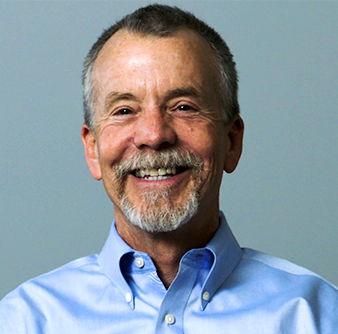 The RIA business graveyards are full of such doctorate-led debacles. But 55ip's geeky pitch is gathering steam with likely $30 million or more coming in each month by summer, says CEO Paul Gamble, formerly chief of sales at Financial Engines . See: John Bunch climbs high at Financial Engines as two execs vacate power spots and rollover retail gets accorded higher priority.
Financial Engines of Mountain View, Calif. was the original 401(k) robo-advisor and was very much founded by doctorate types, going on to pull off an initial public offering. See: Power Player: Larry Raffone is racing to 'lock up' the 401(k) market by taking its robo head start and combining it with a semi-national RIA.
"There is a significant pipeline of advisors, accounts and assets in the onboarding process," Gamble says.
Fiduciary delegation
Kranefuss envisioned bringing "institutional" investing to retail investors, but through managed portfolios -- a variation on the theme of what made him a minor ETF legend by guiding the iShares business, launched in 2000. In its early years, iShares brought 40 ETFs to the market, delivered with enough education to develop advisor confidence. See: Would the intern buy an ETF?
The trick to selling quant investing is to give advisors ultimate control -- something other companies have also learned the hard way. Most recently, New York-based Betterment started over with RIAs by reducing automation. See: Betterment reboots its RIA business big-time with new chief, ACATS for ETFs and the ability to fold existing holdings into robo portfolios.
A plus for 55ip has been its acknowledgment that its expertise doesn't extend DOL-rule-level fiduciary expertise. As a result, the firm farmed out that suitability-sussing aspect to Bridgeville, Pa-based Fi360 Inc.
The idea is to give the RIA one throat to choke with regard to investment and advice risk.
"Fiduciary advice and investment monitoring should not exist in silos," says Gamble. "[It] is critical for advisors to stay competitive and grow their practices." See: Morningstar makes tough choice in shedding a 'fiduciary' division -- perhaps to avoid a conflict.
Evening the score
Fi360's scoring system -- not unlike Riskalyze Inc.'s risk number -- guides 55ip in lining up risk, tolerance for risk and goals. See: fi360 lures an executive away from Wells Fargo Private Bank to help thousands of advisors deliver fiduciary care.
Only moderate deficiencies are tolerated in the portfolio's components.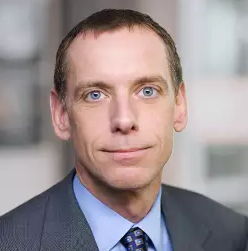 "[The score] is most commonly used to cull a large set of investments to a more manageable one by eliminating those that exhibit the most severe deficiencies," says John Faustino, chief product and strategy officer at Fi360.
VC dollars at work
55ip's white-label proprietary software package, available as APIs, lets advisors either outsource their ETF-portfolio strategies to academic models, or control them directly. The software offers asset allocation, rebalancing, tax management, tax-loss harvesting, risk-management and other tax and strategy tools. See: Vanguard Group gets under RIAs' skin by launching ETFs supposedly aimed at helping them.
Two things the firm is not, however, is a product provider or an asset manager, says Gamble.
"[We are] an investment platform provider … [for] efficiently building strategies with lower risk, taxes, and fees."
The firm is starting to see the results of its 2017 VC-spend, says Gamble. "We started onboarding clients [from] late summer 2017 months ago, and have had strong uptake and interest reflected in commitments from advisors and collaborations with enterprises."
RIAs already onboard include Bedford, Mass.-based Northeast Planning Associates Inc., Mill Valley, Calif.'s Vine Street Capital Management LLC, and New York-based United Advisors LLC. These three firms have a combined AUM of $596 million and 96 staff.
---
---
---