Sara Grillo: Do it creatively or don't do it at all.
Brooke's Note: When Sara Grillo proposed this column, I was immediately enthused. I really think the RIA business at a macro and a micro level is plagued by a communications problem, born of a disconnect. At a macro level, consumers still struggle to understand the difference between an advisor at an RIA and one in the employ of UBS or Morgan Stanley. More narrowly, RIAs exacerbate the problem by communicating as if they are running what they say and write through the UBS sausage-maker. In short, all too often communications are dull, corporate, bland and -- most damningly -- inauthentic. The problem with being plastic is twofold. It's bad marketing and it's bad for trust. You trust an advisor you know and you know them when they show that they are themselves and not some weird construct made in LLC land. Grillo's column starts with the need to make as good first impression. Often as not, it gets made in an email's subject line.
The title of a newsletter is like the frosting on a cupcake; if it doesn't look good then the whole thing becomes quite unappealing.
You don't have to be William Shakespeare to do this effectively, but in my experience most advisors aren't paying as much attention to this line of introduction as they should. Here are five of my best performing newsletter email subject lines and an explanation of why they worked, in order of increasing success. See: The RIABiz top 10 industry blogs -- and which bloggers they recommend.
#5. It is literally all over the place
This was a newsletter I wrote very recently that did quite well. The newsletter pointed to a blog that I wrote about the ubiquity of plagiarism in blogging and how so many financial advisors aren't citing their charts and graphs properly.
Why it worked: For a few reasons. One, the phrasing is natural, and it's expressive. "It is literally all over the place" is something you'd hear in an everyday conversation. That's one important thing for financial advisors to take note of -- the need to acknowledge the reader as a human being.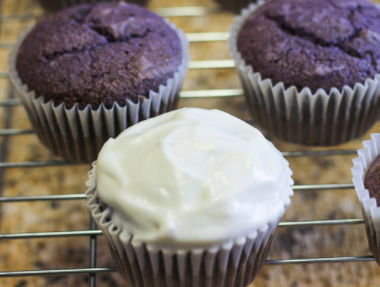 The other facet of this title that made it effective was the air of mystery it creates. I was intentionally vague. You know that something is everywhere, so it must be important to know, but you don't know what the thing is. Anyone who has had a child knows how strong the power of curiosity can be in the human mind. These psychological forces work in favor of the reader clicking to open the newsletter. See: Five ways that big, savvy RIAs are winning clients online.
Financial advisor takeaway: Financial advice is a veiled profession. Advisors tend to communicate in a formal way that distances themselves from their audience. The industry is changing, though, as social media has brought up the curtain, so to speak. People want to be communicated with on a human level. Ditch the acronyms, industry terms, financial clichés and posturing and be real when you speak to your readers and you'll find more people listening. See: Why RIAs should avoid the carnival barker approach to publicity.
#4. Appreciation email from Sara + a nice gift
My email started off by stating that I felt people don't show gratitude enough and simply saying thank you to all who had been reading my newsletters. I then offered a free brand analysis to anyone who wanted one.
Why it worked: In the hustle and bustle it's rare for people to take the time to show personal attention to others. When you intentionally show appreciation for someone, it goes far and gets their attention. See: The marketing naughty and nice list.
Financial advisor takeaway: One caveat here is to avoid using the word "free" in any email subject line because it's a spam trigger word. Having said that, I do recommend that advisors engage with their list every once in a while using an act of giving. It doesn't have to be elaborate, perhaps just an offer a donation to a charity of their choice or something like that. See: Examiners may ask "Says who?" about your advertisements.
If you want to receive more, then give more first.
#3. Emerging markets got swag
This was an email I sent when I was an investment advisor years ago.
Why it worked: This capitalized on the element of surprise. When you first read the words "emerging markets", you naturally assume that the next in the sequence will be dry, boring, technical terms. You expect to read "Emerging Markets Outperform US Markets in Q1 2015" or something like that. When in fact the opposite happens it can be quite intriguing.
Financial advisor takeaway: Financial advisors are sometimes hesitant to use creativity or push the envelope in their marketing. The reality is that with tens of thousands of advisors out there and a limited amount of topics to discuss, chances are that you aren't inventing the light bulb.
Do it creatively or don't do it at all. By dedicating time and attention to presenting your ideas in a slightly different way you can intrigue your readers without losing credibility. See: Top 10 ways financial advisers can 'market smarter' -- and enjoy it more.
#2. Need a favor
I was trying to reach a thousand followers on my YouTube channel so I emailed a newsletter to my 6,000 LinkedIn followers asking people to subscribe. But I didn't just do that. In the body of the newsletter I described the channel as being a place where financial professionals could go to receive marketing advice, and I even included a few videos to show them what they'd be getting access to. See: RIAs recount how they reap new clients using LinkedIn and Twitter, stealing a march on shackled wirehouse advisors.
Why it worked: I'll explain this one with an example. I have three children ages three and younger. Evenings are chaos 100% of the time as a result.
One evening at about 6:30 my cell phone rang. Now, anyone who knows me understands to never call me at this time, so I immediately knew the call was about business. It was Sam, a business contact who runs an online media company.
"Hey Sara! It's Sam. How are you? How's everything? How are the kids? Do you have a few minutes?"
"Make it quick," I said, cupping the phone under my ear so I could feed my seven-month-old baby her pears while we spoke.
Sam then went into a whole discourse about this business initiative. All I heard was blah-blah-blah because while he's talking my two year old is starting to put my three year old into a head lock. I let him go on for a few minutes, and then I said these words:
"Sam, do you need something?"
If he said "no" then I was going to hang up the phone because now the two older ones were hitting each other with their Thomas the Train pillows.
Once I cut to the chase, Sam explained that he was looking for me to post a Google review so that he could improve page rank for his business, but was worried that I would be offended that he asked me given little time I have, etc. I then proceeded to exit the call and submitted a Google review that evening after the mice went to bed. The review took me less time than it took to have the conversation about it.
My point here is that very often we make asking for a favor to be so much more than it really is in the eyes of the giver. The more comfortable you are with asking, the easier it is for the giver. See: How exactly RIAs can get the something for almost nothing they expect from 'free' social media.
My email worked because I was straight to the point about what I wanted. I explained what was in it for them as well as for me, and what the purpose of the channel was. When you ask, be firm in what you ask and don't forget to explain why it is that you are asking. That helps people want to give to you.
Financial advisor takeaway: Over and over again I see advisors who are afraid to ask for things that they deserve and that would make their businesses better, for them and for their clients alike. For example, many advisors hesitate to ask their clients for references. They assume that it will happen naturally. They may ask once but never ask again a few months later for fear of asking too much.
The reality is that people are too busy to have your business development agenda on their mind. If you don't persist then the odds are low of you getting what you want. If you can't persist with a client that you've already won over, how are you going to persist with someone you haven't won over? And if you can't do that, how are you going to get any new clients other than passively waiting and relying on the good graces of fate?
Contrary to what many believe, asking for a referral or a favor from a client (done appropriately, of course) is one of the most positive things you can do for the relationship. It affirms their appreciation for you by causing them to think about all the things they value in you. See: One Santa Fe woman's female-centric approach to advice is attracting clients to her iconoclastic RIA
To ask is to take control. Be concise, be direct and be polite -- but ask and ask often.
#1 I'm pregnant!
The newsletter was wildly successful, by far my most successful one. It took me a bit of self-coaxing to publish. The decisive factor was the argument that I was eight-months pregnant and only going to be able to use this subject line for another month. If I didn't do it now then there was possibly never going to be another chance.
It wasn't just a pregnancy announcement, though; that would make it too personal. I worked this pregnancy news into the letter in a clever way: Once I got their attention, I explained how in honor of having a new child I was doing some scrubbing of my newsletter list and if they wanted to unsubscribe then they could do so. If not, then they could visit my website to read the last of my blogs before I went on my break. See: How I talked Arianna into giving me a shot as Huffington Post's wealth management blogger and how it changed my life.
Why it worked: Plain and simple: shock value.
Financial advisor takeaway: Most advisors use the same list over and over again without taking a moment to ask readers if they even want to be on the list anymore. This reduces newsletter performance and having unnecessary emails on your list drives up cost unnecessarily. Plus, it's good manners. They may not want to get your emails but may prefer social media instead. See: 5 ways for RIAs to avoid social media and 'holistic' wealth management overreaches in a share-happy e-world.
I suggest that once in a while, you try to engage those readers you aren't reaching. This pregnancy news is an example of how to do this, but there are other shocking ways to title a newsletter that aren't personal in nature.
For example, when I am following up with a prospect who ignores me repeatedly, I send an email with the subject line, "Should I rip up the proposal?" Occasionally someone gets offended but if they were ignoring me then what I am I really losing in the first place? Most of the time the person responds and apologizes for being out of the loop, makes some excuse, and then schedules a time to meet with me.
Elements of surprise
With spam filters limiting the reach of many of our newsletters, you really have no option but to ace the email newsletter subject line. Some people say that newsletters are dead but as I've shown here, I got great results that led to high responsiveness and eventually new clients. The elements of surprise, humor, creativity, curiosity, and gratitude are your best assets to maximize performance.
Sara Grillo, CFA, is a top financial writer with a focus on marketing and branding for RIA firms and investment advisors. Prior to launching her own firm, she was a financial advisor and worked at Lehman Brothers. Sara graduated from Harvard with a degree in English literature and has an MBA from NYU Stern in Quantitative Finance.
---
---
Jeff Spears
April 16, 2018 — 10:30 PM
Great guidance on how to use a powerful tool most advisors ignore. Social media is your ace in the hole. Advisors should implement Sara's strategies and eliminate "I'm a fiduciary" form their emails.
April Rudin
Great suggestions! Advisors will often tell me, "I don't like email newsletters" but it's not about what you like! People can opt-out and it's not a personal affront; just a matter of choice!