Hussain Zaidi: What they need is what Morgan Stanley and Ameriprise have … whole programs in place to help advisors drive financial planning and advice.
Brooke's Note: My father was born in New York City and he liked to speculate about the inevitable day when the blighting of real estate in places like Queens, the Bronx or Harlem would reverse course. Eventually it began happening in earnest long after he moved our family to Maine. In the financial advice world, the blight on advice is most persistent at two poles of existence where it could be applied so much better -- Fortune 500 companies and the itty-bitty broker-dealers that you have never heard of. But with all the great opportunities taken to make headway in the good RIA and wirehouse neighborhoods, so to speak, entrepreneurs may be tempted to give those brown fields another look. With the benefit of new digital technologies and -- in Advizr's case -- underutilized talent at wirehouses like Morgan Stanley, it might be in reach. It's not that the blueprint hasn't been around forever going back to American Express and IDS. Regrettably AmEx gave advisors beautiful training in financial planning but largely expected the brokers to use it as a Trojan horse for selling high-commission and often highly inappropriate products. Let's hope modern technology brings a modern ethos along with it.
Financial planning software firm Advizr Inc. has reinforced its differentiated business model by extracting four Morgan Stanley talents who were putting just such a model to use at their old wirehouse.
In hiring the quartet of executives with packages loaded with incentives, the Silicon Alley startup takes a big step forward in delivering financial plans in partnership with financial advisors as opposed to selling licenses in a conventional license-and-training format. See: Advizr gets Series A $7-million investment in bid to create software with best of eMoney, MoneyGuidePro and Mint.com rolled into one.
The newly patriated Adivzr executives (more about them later) are Chris Salvaggio, Brian Morgan, Janice Chan-Mui and Vibin Chowallur.
Its new hit list -- whether by design or natural evolution -- targets firms with more robo pizzazz.
"I don't see why we shouldn't be seen in the Apex, Quovo, or Betterment niche," says Salvaggio, Advizr's new head of customer success -- one of the Morgan Stanley four. "We're taking a product that has existed but we're positioning it in a very different way that no one else has." See: Quovo is developing an ACATS rooter process with Apex Clearing as first to sign on.
B-Ds ISO software
With the incumbents firmly entrenched, Advizr is going after a whole new market -- reps at small IBDs with no real know-how in planning technology, offering them turnkey planning software similar to what Morgan Stanley is now building out and what Ameriprise has always offered. See: Addepar secures Morgan Stanley account by winning a test of wills and unleashing a small army on Manhattan.
"We're going into B-Ds that are really pressed on margins and have advisors who [60% to 70% of the time] don't do planning," says founder and CEO Hussain Zaidi. "What they need is what Morgan Stanley and Ameriprise have … whole programs in place to help advisors drive financial planning and advice."
Notably, Zaidi spent four years as ex-Ameriprise financial advisor (from 2002 to 2006). He cofounded Advizr in 2012. Its strategy is borrowed from the yin and yang aspect of the Ameriprise practice of mixing deep training in financial planning with an expectation of the hard sell. See: In a move that risks a backlash from within, Ameriprise opens the door wide for bigger wirehouse brokers.
"We're looking to take our experience from Ameriprise ... Morgan Stanley … Merrill Lynch ... [and] American Express," he says, "and bring this down to the 200 broker-dealers that don't really have the ability to put something like this up."
Advisor's choice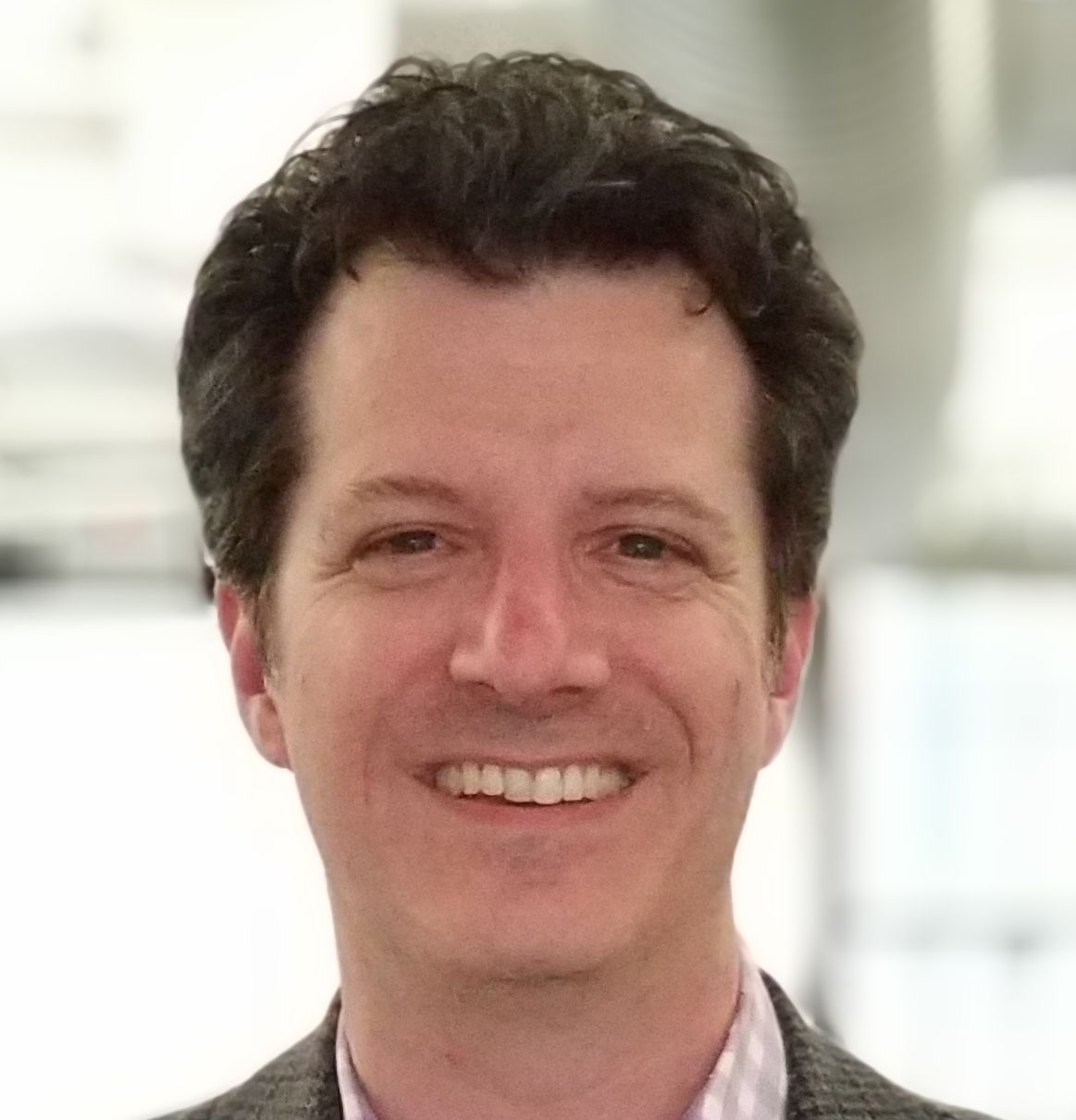 The potential value in this scheme lies in its power to put advisors in charge of how they budget time, says Will Trout senior analyst with Celent LLC in London.
"The key is simplifying a historically cumbersome process," he writes in an email. "Advizr users decide whether they want to do the data gathering themselves, delegate this to the client, or complete it collaboratively. Creating a plan can take less than half an hour." See: Dynasty Financial toes roll-up model's edge with new plan to buy revenue from its RIAs.
Advizr has close to $25 billion in platform assets and works with over 1,000 advisory firms, split between both RIAs and IBDs, although Zaidi declines to disclose how many IBDs are clients.
The firm employs 32 staff, a doubling of head count in the last 10 months. Zaidi expects this figure to reach 45 to 60 by the end of the year, with an 50/50 split between development and sales/operations roles.
Shine Alight
To a novel financial-planning TAMP concept joined to a Morgan Stanley-pedigreed coaching brain trust, add another aspect to Advizr's rebooted business model -- one that deploys enterprise financial planning in a market that eMoney and its rivals seem content to abdicate.
Advizr has two sides to its business: the institutional side that services RIAs and IBDs and the corporate planning system Workplace, launched in 2017, which lets RIAs, broker-dealers, banks and 401(k) plan sponsors provide self-directed financial plans to mass affluent and younger clients.
"[It's] a hybrid planning platform that can be self-directed … [and has] the ability for participants to get guidance from a financial advisor," says Zaidi. "This year we're looking at [signing] anywhere from six to 10 Fortune 500 companies." See: Merrill Edge eases Bank of America's transition to a post-wirehouse world.
First onboard in this category was New York-based Alight Financial Solutions LLC, previously Hewitt Financial Services LLC. Blackstone Group LP-owned Alight is one of the country's largest recordkeepers with more than 19 million participants. It provides 200 Fortune 500 companies with financial advice.
"[With Alight] we have just deployed with two Fortune 500 companies," says Zaidi. "We are currently growing into more partnerships for distribution."
The two firms in question have a combined total of just under 500,000 employees and $9.5 billion in revenues. One is in the top 60 of the Fortune 500 and the other is a top 400 company.
Alight declined requests for comment.
Showing up and sticking around
But numbers, not size, will show the real strength of this deal, says a source, an industry consultant who asked not to be named.
"It's one thing to say you have the clients, but you need to see the usage figures. How many people are actually using Advizr? How much are they getting paid?" See: Black Diamond partners with MoneyGuidePro to create a turnkey product.
Zaidi says that what sets Advizr apart from the rest of the pack -- and where its real value lies -- lies in what the firm does for its smaller clients after the sale: it sticks around.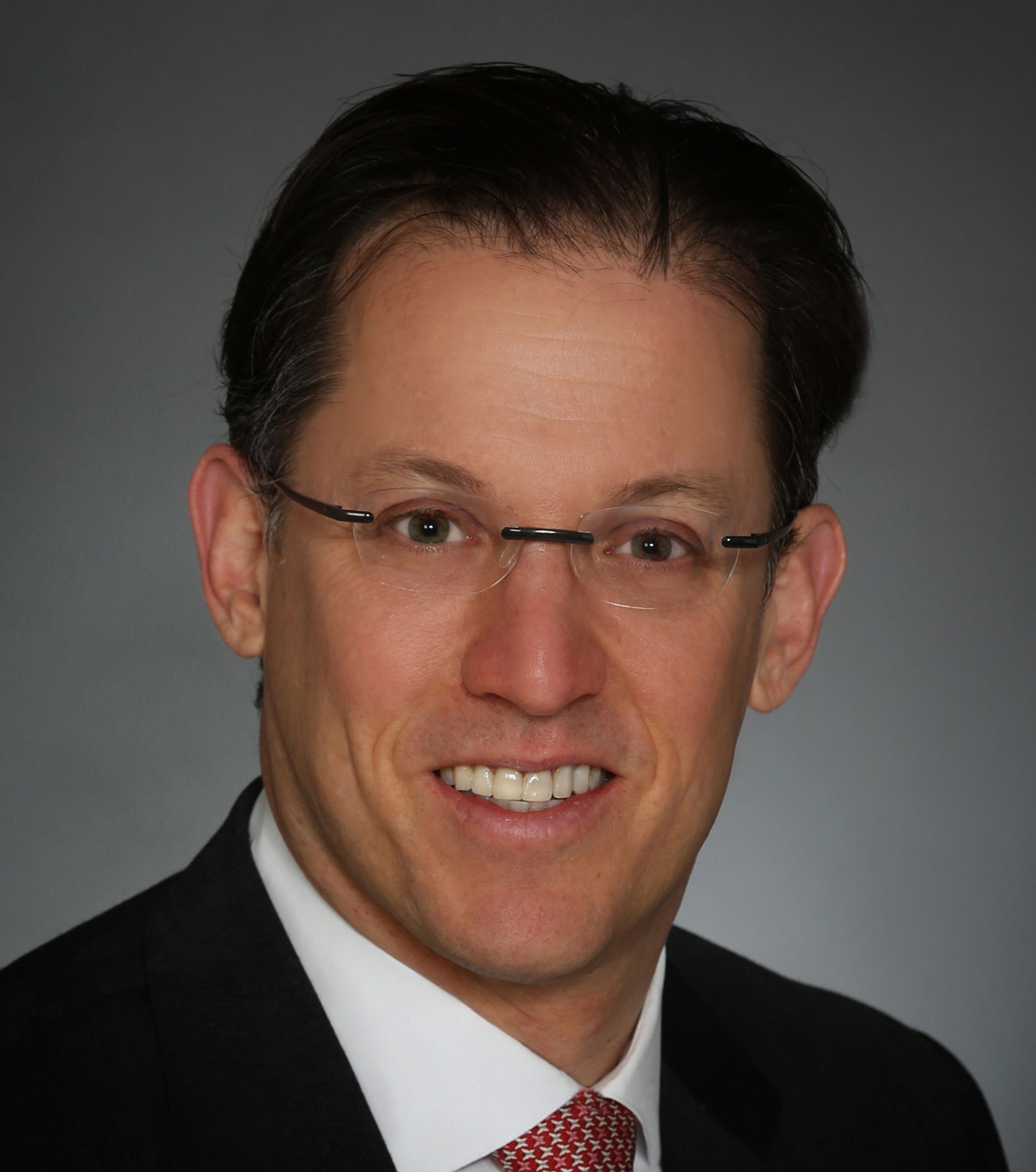 The software helps clients and advisors build and manage financial plans. The coaches teach advisors how it all works and present selling opportunities that arise from the data and firms pay a fee for the license to use Advizr and for turnkey support.
"We always took it for granted [at Morgan Stanley] that an advisor could pick up the phone and get help," says Salvaggio. "But [for smaller firms] … that extra level of [financial planning] support … that's something they'll never have gotten before."
"This is our clear differentiation," says Zaidi. "We provide the [platform, coaching and analytics] to the institutional market, and more specifically to our enterprise customers."
The turnkey program is not limited to IBD's, says Zaidi, "but RIAs do get a 'lighter version.'"
Pivot problems
From the anonymous source's point of view, targeting of the "the two-thirds" of advisors who don't plan is not so much a plan B as a plan E if you count the number of times he says the firm has changed direction. "It seems like every six months they're talking about a different opportunity."
This perception of frequent pivots, indicating a firm still seeking its market, has some basis, says Trout. "[But] with institution[al clients] comes scale and money, which Advizr needs."
The source continues: "[First] they were going to be the next MoneyGuidePro … [then it was] institutional sales .... [Later] they hired the ex-sales chief from MoneyGuidePro, Chad Blythe … [and] it seemed like they were going after the mainstream advisor market." See: With Addepar muscling in, original UHNW software force PCR hires new CEO, triples engineering staff, kills off asset-based pricing and seeks more RIAs.
Then came last fall's T3 conference and with it another Advizr course change, says the source.. "They pivoted toward the HR space … financial planning-lite for corporate 401(k) plans … now, if they're hiring four [executives] from Morgan Stanley, it seems like they're going after the wirehouse or big B-D market."
Market shopping
Such criticism is wide of the mark, says Zaidi.
"We first focused on the independent market as a young company, then grew into the enterprise space," he says. "[This] is a pretty natural progression."
There's no concern about mixed messages on the part of David Wickersham, CEO of The Leaders Group -- the first broker-dealer to which Advizr pitched the turnkey concept.
"They're bringing in people who are credible [from Morgan Stanley] … so it adds to the credibility for us." See: What exactly to make of Morgan Stanley poaching robo-talent Naureen Hassan from Schwab on the heels of Greg Fleming's departure.
And yet a further market shift may however be in the offing, says Trout.
"[Advizr] are squarely focused on the mass affluent segment ... but [may] have aspirations to serve the high-net-worth crowd," says Trout, "hence the product and systems enhancements [undertaken], and the poaching of Morgan Stanley talent."
Intelligent design?
Advizr's move to serve advisory firms with little-to-no real planning experience has been more of an evolution than a conscious plan, says Zaidi, and he denies his firm ever even targeted the same market as mooted financial planning rivals like Fidelity-owned Conshohocken, Pa.-based eMoney, and Powhatan, Va.'s MoneyGuidePro.
"We never set out to rival the incumbents ... [they] have tones of success with groups who do a lot of financial planning and we're not competing in that space," says Zaidi. "At many B-Ds more than half of the advisors aren't even subscribed to planning software. We are terrific partners for the B-Ds who are trying to solve this."
"We're not talking to CFPs and saying our software is better," says an on-message Salvaggio. "[We approach] small to mid-size B-Ds who are challenged with getting advisors to embrace planning … with a full [turnkey] solution, and that's something different."
But this differs from what Zaidi told RIABiz in a June 2017 interview.
"[eMoney and MoneyGuidePro] did a great job in the 1990s ... now we're just in very different days so we have a really unfair advantage," Zaidi said. "It's one David versus two Goliaths."
Proof of concept
The results to date are encouraging, says Wickersham.
"[The first advisor to use the software] has sold about 105 plans, so he's got to 20% of his customers … that's a good indication to us that this will be a real positive."
Advizr is providing the B-D with significant statistical information so it can track the turnkey program's roll-out, says Zaidi. "For that one financial advisor, we found approximately $6.5 million of held away assets and $22.6-million worth of unmet life insurance needs." See: Stone Point and KKR buy Focus Financial for $2 billion by employing massive leverage.
Most advisors at the B-D are likely to see similar results, says Wickersham.
"[Finding held-away assets] is the reason people start to use Advizr … it's provided a lot of opportunity outside the qualified financial planning area." See: How Joe Mansueto's purchase of ByAllAccounts is mostly a show of faith in the Morningstar brand, global reach and the future of asset-quarterbacking as a billable service.
"They have about 300 licenses active for their advisor base," says Zaidi. "In 2016 they barely did any planning and in 2017 we've got them to do about 700. It's a massive shift for them, that's 5% of their customer base."
Across the board, Advizr has uncovered $350 million in held-away assets for the Leaders Group and $250 million in life insurance opportunities. If, as Zaidi says, these figures represent 5% of the B-D's customer base, and the rate of discovery stays constant as Wickersham expects, then up to $7 billion in held-away assets and $5 billion in unmet life insurance needs remain to be discovered. Should the B-D successfully convert just 5% of these assets and opportunities then it would nearly double its AUM and increase its AUA by 50%.
The In crowd...
Historically, financial planning firms haven't been hip, says Salvaggio, but positions Advizr as a possible outlier. "If you want to look at us as a young budding company then yes absolutely [you can.]"
"Advizr [is part of] the vanguard of a group of next-generation providers", says Trout. "[They] have emerged to challenge the established vendor community -- for now mostly in the RIA space."
November's T3 conference may be a case in point, and may indicate a further strategic twist in store. Advizr named Apex Clearing Inc. its custodian of choice and by integrating with the Dallas-based firm's APIs, Zaidi intends to join planning and management at the hip. See:The T3 Enterprise Conference showed the dark side of the RIA software business in Vegas.
"[We're] building in the ability to open up an account, fund it, and trade right into our application, and we're about 80% done," says Zaidi. "We're [also] finalizing the ability to execute and rebalance, and that's [in] the next five or six months .... If you're in our application and we say you need to save $500 dollars for retirement, you can get started and open an account right now in our application in 60 seconds and fund it in 30." See: Apex Clearing adds Ron Fiske to its Pershing mafia as it plays bigger for emerging asset class -- RIA digital.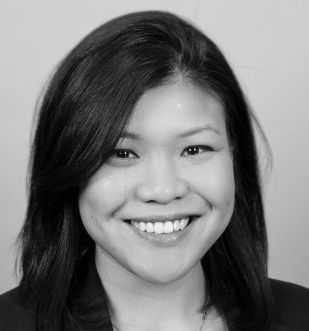 Now we are four
Zaidi went straight to the source to get the team with the kind of wirehouse coaching know-how that Advizr lacked.
In September, he poached Brian Morgan, then assistant vice president for institutional wealth services and workplace wealth solutions at Morgan Stanley. Morgan spent eight years at the New York giant, and is now product manager for financial planning at Advizr.
Morgan, in turn, tapped his former colleagues, says Zaidi. "We were looking to build a very specific team and we got [Morgan] … and he said these are the folks that can help us solve the problems."
Janice Chan-Mui, Vibin Chowallur, and the group's most senior member, Salvaggio, joined Advizr in January. They have almost 60 years of experience in financial planning between them.
At Morgan Stanley, Chan-Mui was vice president for marketing and Salvaggio was the director of financial planning tools. Chowallur's last role was financial planning manager at Deloitte, but he previously spent six-and-a-half years at Morgan Stanley and, before that, eight at Merrill Lynch. Chan-Mui continues in a similar role and Chowallur is now Advizr's director for consulting practice. See: Jeff Maurer poached his RIA from zero to $7.5 billion in nine years but now comes M&A.
Sweetener added
Each of the Morgan Stanley hires have received stock options as part of their move, says Zaidi. "We're generous with how much equity we give … they're getting paid market in terms of salaries, and on top of that equity."
This was a significant factor in the move, says Salvaggio. "[Knowing] that I would be directly responsible for my own success, to help bring on board the people that I did, it was vital."
Lori Hardwick, president of AI Labs and an Envestnet Inc. alumna, sees similarities between what the Morgan Stanley executives bring to Advizr and how her Nuveen connections helped the Chicago-based outsourcer.
"It's certainly a very impressive list of executive talent that Advizr is adding ... It will definitely help to accelerate Advizr's business, especially in a startup phase."
Next round
Advizr has raised a total of $10.5 million on the VC-markets since its founding in 2013. $2.5 million was raised in seed rounds, $1 million in convertible notes, and $7 million in a Series A fundraising round. Further fundraising is anticipated.
"We're moving along nicely in terms of profitability," says Zaidi, "[but] we're always looking at our next fundraising round. Series B discussions have already started happening."
The four major investors in the firm are San Mateo, Calif.'s Franklin Templeton, which the Series A round; Oaks, Pa.-based SEI Advisor Network -- also a client; IA Capital Group of New York, and Bethesda, Md.'s Fenway Summer Ventures.
---
---
Mentioned in this article:
Advizr Inc.
Financial Planning Software
Top Executive: Hussain Zaidi
---
---
---