Eric Clarke: You learn more from the deals you don't win.
Brooke's Note: So far 2018 has been a quiet year for hard news in the RIA business. Big deals, hires, fires, start-ups, new ideas and new laws have been scarce. So this Orion purchase of FTJ FundChoice stands out as a big, decisive action. One highly successful tracker of investment performance in Orion is buying another highly successful deliverer of financial performance on behalf of thousands of advisors. In other words this Orion-FTJ deal is a form of interspecies breeding that is new to the RIA business. There are firms like AssetMark and Envestnet that contain this in-house combination of services for advisors but not really because of a merger like this one. It's all part of the industry's staggering to a way to better automate human financial advice and there is plenty of that activity including: Fidelity building eMoney into everything, Lori Hardwick creating her overarching dashboard software or Schwab rushing to revamp PortfolioCenter. But we mostly all have it in our mind that the advisor-based firms like custodians and TAMPs buy the technology firms -- like an LPL buying a Fortigent. Yet here is a technology firm buying its way closer to the advisor. It's a little out of the box in that dynamic and may serve to wake the idle collective imagination of the RIA business and assure that the final three quarters of 2018 are more exciting than the first one.
Orion Advisor Services LLC is buying a $10-billion TAMP to vault itself to Envestnet's level in bidding for mega-accounts.
Through its parent, NorthStar Financial Services Group LLC, the Omaha, Neb.-based performance reporting software company is acquiring FTJ FundChoice LLC for an undisclosed sum.
The deal reflects an urgency born of Orion losing big RIAs and IBDs to the giant Chicago-based outsourcer. In January, Envestnet won the account of Edelman Financial Services. At the time, Ryan Parker, CEO of the huge Fairfax, Va.-based RIA, cited the need of making $21 billion of wrap accounts work efficiently.
"You learn more from the deals you don't win," says Eric Clarke, CEO of Orion from New York City where he is attending the Tiburon CEO Summit. "In the TAMP market you go up against Envestnet, AssetMark and other large players."
He adds that Edelman is still an Orion user. See: AssetMark records 'off the charts' year and SEI is 'right on track' after staggering $1-billion platform overhaul.
Cashing out with $10 billion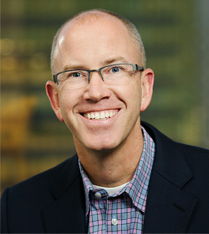 Orion bought Hebron, Ken.-based FTJ FundChoice -- which provides investment and back office services by providing access to mutual fund managers and institutional portfolio strategists -- after New York-based VC firm Seaport Capital put it on the market.
When Seaport bought the TAMP in 2012 FTJ reported assets administered at $2.5 billion. Six years, later it is cashing out FTJ with $10 billion of AUM. It had $7.2 billion as of Feb. 28, 2017. FTJ grew assets at a blistering 35% rate during the last two years, having big success with RIAs using models from Litman Gregory and others and has no account minimums. See: How and why Morningstar sliced 16 bps for RIAs by dumping third-party mutual funds and stamping its Switzerland brand on its own mutual funds.
"FTJ FundChoice's incredible growth in recent years is in many ways due to not only the investment in new products, but also the attentive and responsive service organization," Seaport Capital partner Bob Tamashunas says, in a release.
In 2012, TD Ameritrade won FTJ FundChoice's business. Its assets were formerly held at Columbus, Ohio-based Huntington Bancshares Inc. See: TD Ameritrade wins a $2.5-billion RIA custody client on the strength of its delivery of B-to-B capabilities using Orion, Veo and API.
Sticker shock
Orion likely paid a premium price for FTJ FundChoice, according to Alex Potts, CEO of Loring Ward, a San Jose, Calif.-based TAMP that manages about $16 billion of assets.
Though Potts was not privy to the price and terms, he was aware of FTJ being shopped around said it was presumed that Concord, Calif.-based AssetMark Inc. or Envestnet might buy it -- were it not priced so high.
Orion can likely justify paying the presumed higher price because it can distribute it to its existing customer base of RIAs and win accounts of enterprises where a TAMP is the missing piece, according to Potts. The combined firms will support nearly $690 billion in platform asset and over 2.5 million investor accounts. See: After Orion user conference, CEO Eric Clarke greenlights new software layer -- spearheaded by his general counsel.
"I think Orion's user interface is better and I know Envestnet is scrambling," he adds. "I know they're pumping money into it."
Loring Ward uses Envestnet for its technology. We lodged a request for comment with Envestnet but have not yet received a response.
'One contract ... one CEO'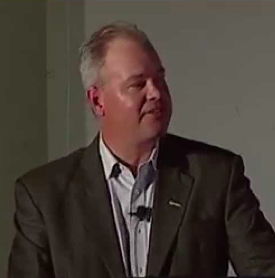 FTJ FundChoice was a longtime customer of Orion and its CEO, Dean Cook, and Clarke discussed a strategic combination for 24 months before Seaport decided to sell, Clarke says.
Around this time, Orion was at the point of updating FTJ with its Eclipse software -- a rebuild of its trading capabilities. See: The four-year ordeal Orion's president underwent to launch Eclipse -- a sprint to stay in the race with Tamarac and Black Diamond for rebalancing.
But FTJ has some key asset-gathering capabilities that Orion didn't think it could replicate on its own, including a "phenomenal" proposal system.
A merged company works much better than partnering with FTJ, Clarke says. "It's one contract, one service agreement, one price. [Clients] don't have to worry about integrating technology from two companies, dealing with two CEOs." See: How RIA industry execs took on the ultimate teamwork challenge: Conquering the highest summit in the lower 48.
"Sophisticated financial advisors have high expectations of their technology partners," said M. Roy Burns, a managing director of TA Associates, the Boston-based firm that owns a majority stake in NorthStar, in a statement.
"We think the acquisition of FTJ FundChoice will accelerate NorthStar's ability to serve advisors' needs with a complete, fully-integrated solution, while also enhancing each firm's efforts to grow independently." See: Eric Clarke makes seven big Orion hires that reflect the big check it wrote to Bain & Co. -- including a 'poach' from his brother, Todd.
Next up: IPO?
When Orion sells FTJ as part of a larger technology deal with a big enterprise, it'll be branded as Orion Enterprise.
But FTJ will also act autonomously under its own brand in the advisor marketplace. Cook, a former AssetMark wholesaler, will continue to lead FTJ FundChoice as president and CEO.
An irony of this deal is that NorthStar owns an $8-billion TAMP, CLS Investments LLC, yet this deal is all about Orion.
"Orion is getting the at-bats out there," Clarke says.
If this big strategic purchase works out, the rewards may be rich for NorthStar/Orion and TA Associates, Potts says, as TA Associates continues to follow a script set out in a big report it purchased from Bain Consulting. See: Eric Clarke makes seven big Orion hires that reflect the big check it wrote to Bain & Co. -- including a 'poach' from his brother, Todd
"Now they can compete with Envestnet, which basically has a monopoly. If you're TA, you can think about rolling it up to take it to an IPO like Envestnet."
---
---
Mentioned in this article:
---
---
---
Stephen Winks
If you look at Orions Technology in concert with models in support of continuous , comprehensive counsel required for expert fiduciary standing at very low cost, you would preempt conventional brokerage every <a href="http://time.at" rel="nofollow">time.at</a> higher compensation to the advisor.and far better performance t lower cost for the investor. SCW
Stephen Winks
The demand for innovation and modernity in advisory services is insatiable, b/ds are of litlle help to advisors thus fintech companies like Orian hold great promise. Market share is wide open and will take incumbent market leaders to places they rather not go. Our conception of advisory services is changing especially with the SEC getting sewrious about fiduciary duty a place wgere incumbents have not served with distinction. Orio has no fear or cultural puch beck which impedes innovation and <a href="http://modernity.as" rel="nofollow">modernity.as</a> that is how market share is won. The reticence of b.ds and incumbent vendors to support expert fiduciary duty in the best interest of the investing public isOrion's secret weapon, The investing public will respond to an exponentially higher level of counsel, at a lower cost which advances the professional standing of the advisor. Affording the investor consumer protections being denied by incumbent b/ds and vendors makes much of what we know as advisory services today as obsolete. SCW
---