Harvest Exchange Corp., which helps advisory firms compliantly distribute and analyze online content, has named Jon LaNasa as its chief financial officer and head of corporate development.
Based in Raleigh, N.C., LaNasa most recently served as chairman and CEO of Photofy, whose business app allows firms to share branded content. He founded that firm in 2013, the same year he became an investor in Harvest. See: How Barron's 'Next' lays bare the tail-wags-dog sponsored content predicament facing financial journalism.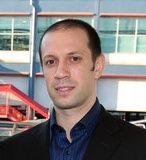 LaNasa is also president and co-owner of 4 Putt Labs LLC, a VC firm, and an investor and advisor with Santa Claus Affect, which seeks to leverage social media to effect social change. Additionally, he has has worked with Affect Change, Greenology Products, Priceline WebHouse Club and Booz Allen Hamilton.
In two other recent hires, Houston-based Harvest tapped Robert Caputo and Jared Longhitano as account executives, both with the title of vice president. See: Advizr CEO reveals just how the lift-out of four Morgan Stanley breakaway engineers leapfrogs his plans ahead.
Caputo, based in Boston, has worked as a financial advisor and also has 25 years of experience as a sales executive at Fidelity Investments, Ameriprise Financial, and Bank of America-Merrill Lynch.
New York-based Longhitano was head of sales for CapSo Inc., a financial technology company that specialized in the distressed debt/high yield and bankruptcy/restructuring marketplaces. He's also held senior-level sales and business development roles at Debtwire, BGC Partners, eSpeed and Cantor Fitzgerald, serving institutional investors and hedge fund clients and relevant service providers. See: Will the alternative assets Intel added to its 401(k) plan backfire legally as well as financially?
Last year, Harvest became CFP Board-approved provider of continuing education and launched its first course last July.
---
---