News, Vision & Voice for the Advisory Community
The Morgan Stanley ex-head sees 500% assets growth to $100 billion AUA by 2023 as critics see old branding, old money, old technology and old recruiting challenges
March 9, 2018 — 11:03 PM by James Picerno
Brooke's Note: When a wirehouse broker started out on Wall Street in my day there were a few weeks of cramming for the Series 7 and then somebody pointed to a phone on a desk and said: "Start making calls. Good luck." Maybe nobody has started a Wall Street wealth management job with as much possibility as Greg Fleming and with as many tailwinds including old money, new money, private equity, a pile of equity incentives, years of experience, an eternal brand name, old executive talent following you and a Rolodex of about 30,000 stockbrokers counting Merrill Lynch and Morgan Stanley, where he most recently headed up wealth management. But Fleming must still feel alone and uncertain with a desk and telephone and all the very persuasive words that will need to be spoken into it as the 55-year-old getting a new start. The good news is that he is moving into a very HighTower-like niche of high-end hybrid RIA under one ADV that the original HighTower had the decency to largely vacate. The bad news is HighTower didn't go toward a more pure RIA roll-up model for nothing. Wall Street largely tore up the Broker Protocol recently -- sign that the beasts are getting desperately hungry and turning on each other. This Fleming play has similar overtones: Wall Street going after the throat of Wall Street with RIAs watching -- mostly safely -- from the sidelines.
It's the most ambitious roll-up startup and Wall Street takedown play since Elliot Weissbluth unleashed HighTower Advisors LLC 11 years ago -- if a yesteryear wirehouse chief overhauling a living fossil of a firm with a mountain of capital, fresh and dusty, can be labeled in that way, observers say on and off the record.
Greg Fleming quietly became CEO and president of Rockefeller & Co. on March 1 and began revamping, rebranding and relaunching Rockefeller Capital Management.
The firm started in 1882 to preserve oil profits but has recently become a stagnant amalgam of the Rockefeller family office, a Rockefeller retail unit that emphasizes transactional business, and $300 million of Rockefeller proprietary funds that buttress profit margins. Standard Oil was founded by John D. Rockefeller in 1870.
"They've been an underachiever" as a wealth management firm, says Jamie McLaughlin, who runs James H. McLaughlin & Co. LLC, a management consultancy in Darien, Conn. focused on the advisory business. See: After Brian Hamburger scores Greg Fleming, Tom Bradley, Elliot Weissbluth and other A-list whoppers, MarketCounsel Summit fees will rise. 
Struggle
Fleming, an ex-president of Morgan Stanley Wealth Management, after two years of struggling to find himself but not finding a new job, joins and heads a firm that became an RIA back in 1980 and no doubt has plenty of cash flow. See: What the deletion of no-drama Greg Fleming bodes for Morgan Stanley, wirehouses and CEO James Gorman.
Neither he nor Rockefeller owns the business. Its new majority stakeholder is Viking Global Investors, which manages about $25 billion.
The glass-half-full take on the Fleming launch is its right-place, right-brand, right-time, right leadership and very right resources -- namely capital -- potential to step into a void left by Chicago-based HighTower, which has pivoted away from wirehouse recruiting in favor of becoming an RIA roll-up under a single corporate RIA.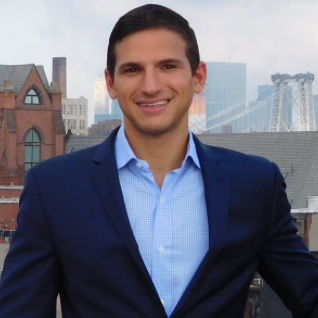 That admixture of attributes puts arrows in big recruiters' quivers that haven't really existed for years, says Louis Diamond, New York-based principal with Diamond Consultants. See: Mindy Diamond unleashes her 26-year-old son on Wall Street to cut deals and recruit recruiters.
HighTower void?
"Given [Fleming's] reputation and connectivity in the wirehouse world, I think he will be very successful. The quasi-independent space where Rockefeller fits has been waiting for a model like this since Hightower changed its course." See:  Third Seven taps ex-HighTower managing director to jump-start roll-up initiative.
At least 10 people with some knowledge of the venture were interviewed for this article and all expressed some diplomatic level of doubt.
"The new norm is a fully integrated technology suite with aggregation and portfolio management tools, for serving high-end advisors and their clients," says Frank LaRosa, founder of Elite Consulting Partners, a Moorestown, N.J.-based recruiting firm. "I don't know if Rockefeller is at that level, but this is what they need to attract ultrahigh-net-worth advisors." See: Raymond James looks to extend its RIA roll-up success with FallLine deal that gets John Straus off the startup schneid.
Off the record, other sources described the tricky ascent Fleming is undertaking with base camp itself not in sight. Rockefeller can't even begin to think about recruiting or rolling-up firms because it has no payouts established or recruiting package prepared.
The still faces questions about just what it wants to be. For example, it needs to determine whether it wants to build its own broker-dealer and how much overall it wants to do in-house. Fleming is hinting heavily that he'd like to add a boutique investment bank along the lines of Robertson Stephens, Hambrecht or Montgomery Securities to the mix. See: Robertson Stephens seeks revival under new CEO after departures that included the old one
Fleming and Rockefeller declined to comment for this article.
But the kinds of advisors that would join such a high-end hybrid platform are likely to find the Fleming model a great fit -- especially if they can get wirehouse-style bonuses without the tarnished corporate branding, according to Diamond.
'Transition money'
"So many top wirehouse teams want the benefits of independence, but are not interested in building it themselves or making a move without transition money. Also, some are concerned with departing from a major brand, but the Rockefeller name can more than make up for that."
Yet even if the platform can be brought up to a 2020 standard, other questions remain about whether Fleming himself, with his choirboy good looks, has the entrepreneurial energy, scrappiness and moxie of an Elliot Weissbluth (HighTower's head) or Joe Duran of United Capital Financial Advisers, never mind the M&A savvy and skill of a Rudy Adolf, who built up Focus Financial Partners LLC.
Unlike other wirehouse chiefs, Fleming did not work his way up from branch manager to complex manager but descended from above. Nor does he necessarily come at this entrepreneurial perch by choice. 
Before joining forces with the Rockefellers, Fleming, 55, had reportedly been talking to vast financial institutions like BlackRock Inc. and American Express. But he kept a relatively low profile, for a time teaching ethics and financial markets at Yale Law School where he had earned a law degree in 1988. Fleming also advised retired Yankees shortstop Derek Jeter on a deal to buy the Miami Marlins and former White House communications director Anthony Scaramucci on the sale of SkyBridge Capital to a Chinese investor -- a deal that remains in limbo. See: Anthony Scaramucci tweets his way to Donald Trump's side after flaming out of investment business.
Observers liken his journey to that of Sallie Krawcheck, who was pushed out of a wirehouse, where she made a salary in the $15 million range with plenty of weeks of time off built in, and then made efforts to land another big corporate gig before settling for a startup. See: At Morningstar, Sallie Krawcheck blasts her own [presumably ex-] financial advisor -- and herself.
Fleming's resume sweet spots
That said, Fleming has never had a chip on his shoulder of the kind that comes from being pushed out of the biggest wirehouse on dubious pretenses.
He also has a proud personal legacy. He is credited with helping assure Merrill Lynch's survival during the 2008-'09 financial crisis and ably running Morgan Stanley's wealth and investment management divisions until he left in early 2016. Smith Barney got integrated during that stretch. Morgan Stanley advisors liked Fleming and he was known to get out into the field in the latter years of his time there.
Fleming leans heavily on the Rockefeller brand. He told an audience at last December's MarketCounsel Summit: "I love the Rockefeller name and brand and family. I'm fixated on it." See: How Greg Fleming got props from his 90-year-old uncle by ankling the wirehouses after 25 years and joining a 'small' family concern.
But brand can only get a company so far as witness the efforts of Joe Piazza with Robertson Stephens or Frank Campanale with EF Hutton to bring back great old brands never got far.
"They've struggled to grow," says Brian Hughes, president of Hughes Growth Strategies, a boutique advisor to wealth management firms in Philadelphia. "They've got a great brand and a great reputation, but they've been challenged."
It's all about creating an environment that convinces advisors in the ultrahigh-net-worth niche to come on board – and bring their well-heeled clients with them. See: Are ultra-high-net-worth clients really worth it?
Good buzz
From a public relations standpoint, Fleming's made a good start. The initial buzz on the street is all positive, says  Diamond.
"We've had a lot of people tell us they're extremely interested [in RCM]" since the news first broke last fall about Fleming's plans," he says.
It's Fleming's game to lose, according to Dan Sondhelm, who heads up Sondhelm Partners, an Alexandria, Va. consultancy specializing in the financial services industry. Fleming is in a "unique position," says Sondheim, noting that his personal brand, deep and wide industry relationships, and funding from one of the largest hedge funds is a strong foundation.
"In terms of opportunity, it's pretty huge, but they're going to have to ramp up personnel, including tech people as well as investment people." 
Fleming's doing exactly that. Less than a week after RCM's official launch, the firm announced that it hired Christopher Randazzo, former technology chief for Morgan Stanley's wealth management division.
"As the importance of seamless, integrated technology solutions continues to grow for both clients and advisors, Chris's experience developing and implementing state-of-the-art solutions at large organizations is invaluable," Fleming wrote in a press release. See: Addepar secures Morgan Stanley account by winning a test of wills and unleashing a small army on Manhattan.
Five years, $100 billion
The ultimate goal, of course, is to ramp up assets – dramatically. Fleming has set the bar high. Last November, Fleming told the Financial Times that he thinks it's possible for assets to reach $100 billion of managed assets within five years, a more than fivefold increase on the current $18.3 billion of assets under advisement the firm had as of Dec. 31, 2017.
"He'll need multiple sources of growth," to reach that target, says Diamond. See: Family offices are facing frustration as 'prima donna' sales stars prove to be in short supply to handle like clients.
One line of thinking is that RCM needs to expand its product suite. The company currently operates several active mutual funds, which collectively held around $300 million in assets at the end of last year. One possibility is building on RCM's well-regarded efforts in ESG (environmental, social and governance) money management.
In an increasingly competitive industry, Rockefeller has a lot of catching up to do, which suggests that high-profile purchases are in the cards. Opening new RCM offices throughout the country and acquiring RIAs will probably be part of the game plan as well. The firm now has offices in New York, Boston and Washington, D.C.
Delivering growth in meaningful doses will surely be a constant theme as RCM's management seeks to reinvent the firm. Viking, after all, is betting on no less. The hedge fund reportedly paid a "low nine-figure sum" for a majority stake in RCM, leaving the Rockefeller family with a small slice of the business.
"Private capital wants a return on its investment," says McLaughlin. As a result, he says, "Greg will give the place a goosing in terms of growth and sales execution." See: In the control freak world of family offices, cutting the private equity firm out of the deal has an alluring logic -- and pitfalls.
No Equity? No way.
More immediately, RCM will likely focus on an obvious path to growth -- expanding its lineup of advisors. But that could be tough since the market for high-end advisors is competitive. The Rockefeller name helps, as would a state-of-the-art tech platform.
What else can Fleming offer? A piece of the new company's equity to lure UHNW advisors would be tempting bait. But it's unclear if Viking would be willing to sign off on such a plan. RIABiz contacted Viking, but the fund declined to comment. See: Millennial joins leadership team of just-opened Bay Area UHNW advisor.
Fleming "will have to offer some type of transition package" to attract high-end people, opines Elite's LaRosa. He sees RCM, for all its legacy, as effectively a startup, which implies that convincing advisors to move may require bold efforts.
"The advisors he's going after probably have tons of deferred comp. If I was advising the advisors, I'd most definitely want equity," he says.
Considering that there's always a healthy degree of uncertainty in a transition from one firm to another, high-end reps considering a move "aren't going to take the risk they'll be taking without equity," he predicts. See: What to make of Raymond James putting 'Alex. Brown' back into business and what to make of the $420 million it's spending to make it happen.
Getting a piece of the action in exchange for moving your book has been a front-and-center issue recently for transitions in wealth management.
Several high-profile moves to Washington, D.C.-based Steward Partners Global Advisory LLC, for example, have been announced, including the Raffer Investment Group at the Wells Fargo Advisors network. One factor that persuaded Raffer to switch teams is the opportunity to hold a stake in Steward. "The idea of partnership and equity ownership appealed to us," the group's senior vice president, Sherry Birnbaum, says in a press release. See: Raymond James looks to extend its RIA roll-up success with FallLine deal that gets John Straus off the startup schneid.
Case in point: Steward
As a benchmark for beefing up business, RCW may find inspiration in Steward's track record in recent years.
But there's also a caveat. Steward reports that its expansion efforts netted 90 new advisors who brought $8.5 billion in client assets into the firm since 2013. Let's assume that RCM, by virtue of its name, Fleming's connections and Viking's financial backing, can double or triple that gain over the next five years. That still leaves RCM well below the $100-billion mark, which suggests the challenge ahead will real -- all the more so if RCM doesn't offer an equity sweetener. See: HighTower loses two teams comprising 33 people and $3 billion of assets over July 4th weekend, declines comment, then issues a 'smashing' press release.
"He's going to have to put together a stable of products and services in the independent RIA world that leaves no question that advisors can move to their platform and continue to provide services on par with Morgan Stanley, Goldman Sachs and others," says LaRosa.
​Fleming's challenge is to remake the firm founded in 1882 to handle John D. Rockefeller's staggering wealth into a state-of-the-art family office.
It may be easier to ramp up growth through acquisitions. RCM's announcement in early March that it plans on "making substantial additional capital investments" can be interpreted as planning on exactly that.
"When they say they're going to put a lot of capital into the business, that means acquisitions," says Hughes.
Look for acquisitions
Not a moment too soon. One of the distinguishing features of the Rockefeller wealth management business in recent years has been the conspicuous lack of activity with acquisitions. The Fleming era, however, promises to offer a clear break with the past, predicts Hughes. "I'd be shocked if they didn't start acquiring firms."
A skeptical source, however, doubts that RIA M&A will be a good avenue of growth for Fleming because of the intense competition from Mercer Advisors, Mariner Wealth, Summit Trail, HighTower, United Capital and Buckingham Asset Management. "He'll find out you have to pay up and eventually he'll run out of capital to buy press releases," one source said on the condition of anonymity. See: Buckingham becomes KKR-fueled, check-listed M&A 'machine' that now feeds on BAM TAMP clients
The wind at his back?
Taken together, these changes constitute a tall order, but Fleming's widely considered as the right man for the job. "Greg is perhaps one of the most decorated people who knows the wealth management space," says McLaughlin. "He's a proven leader." See: How being a $19-billion family office roll-up owned by a bank finally caught up with GenSpring.
LaRosa recalls his days at Smith Barney, which was acquired by Morgan Stanley, where Fleming was president for five years until 2016.
"I found him to be very credible, knowledgeable. He came across as genuine and financial advisor-centric. If I'm an ultra-high-net-worth advisor, he's the kind of guy I'd get behind."
---
Related Moves

The new CEO will need to somehow weave together the debris of the first roll-up run and the new one to the satisfaction of RIAs and the hundreds of people already inside the HighTower umbrella
March 20, 2019 — 11:32 PM
---
---
---
Share your thoughts and opinions with the author or other readers.
---