Jacqueline Ko Matthews: They ended up being commoditized in their attempt to disrupt.
Brooke's Note: Us reporters covering disruption of the financial advice business are like Charlie Brown going at Lucy with the football. We get told -- in the most impassioned terms -- about how the entrepreneurs at a startup are "democratizing" this or that in investing. The common man! The small put-upon RIA! Women! But in the end, the prices shoot up, the poorer, smaller investors or RIAs get segmented and transparency is replaced by grown-up prospectuses with biblical density, conferring the mystique that all rich belief is based upon. So are we seeing that with Wealthfront? Most sources in this article come to that stark conclusion. But for one analyst, Will Trout, there has been no Fall of Man despite a Tiger Global prowling the millennial garden. The overarching vision of using software to do what used to be done by humans and software, then sold by humans, remains in place. Time will tell. It feels like a familiar Wall Street script to me, right down to the Barbarians at the PR Gate declining to comment to journalists. Or to anyone else, for that matter.
Hard on the heels of a hedge fund taking a big stake in Wealthfront Inc., the pioneering robo-advisor suddenly looks much like a hedge fund itself.
In what seems like the blink of an eye since New York-based Tiger Global Management LLC led a $75-million round in January, the Redwood City, Calif.-based robo-advisor has jacked-up fees, sanctified active management, applied exotic Ph.D modeling, invoked Wall Street legends and, with equity swaps, employed the go-to of all hedge funds -- leverage.
For their $75 million, apparently Tiger and friends nabbed a big chunk as the valuation slipped to $500 million from the $700 million in the previous round $64 million round in 2014, according to a Bloomberg article published March 23. Crunchbase lists the valuation at that time to be $636 million. Wealthfront "disputed the latest valuation," Bloomberg says
It all comes as part of Wealthfront's launch of Risk Parity mutual fund.
Tiger has a venture capital division and manages a $7 billion hedge fund and a $3.5-billion, long-only fund in addition to about $10 billion in private equity. It is that $10-billion Tiger pool that invested in the robo. See: With hedge fund help, Andy Rachleff buys Wealthfront $75 million of time and swaps out 'robo-advisor' moniker he reviles for his own coinage.
The hard Wealthfront pivot jarred observers in the financial advice business who pay keen attention to the robo, which remains the one true Silicon Valley play to create a category-killing and enormous retail website by applying technology where it hadn't been applied before, kill off the old culture of high fees and small-print fees, steer assets toward active management and proprietary funds and a focus on serving rich, typically older, investor.
Miracle whiplash
Much of the whiplash can be traced to virtually all these old-culture aspects coming to the fore last week as part of the introduction of the new mutual fund. The Wealthfront risk parity fund is applied to accounts with $100,000 or more. See: Wealthfront's high-net-worth cat leaps out of the bag -- keeping it one robo 'pivot' ahead of Schwab.
"Risk parity is an advanced portfolio technique often used by hedge funds," according to investopedia. "It typically requires quantitative methodology which makes its allocations more advanced than simplified allocation strategies."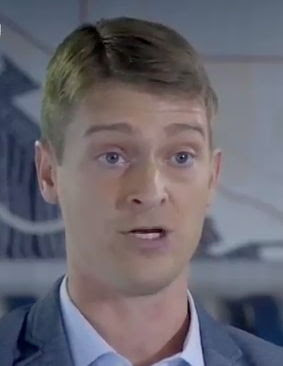 Both Wealthfront and Tiger, through spokeswomen, declined to answer questions for this article. In prepared remarks, Wealthfront downplayed the pricing aspect by saying: "the addition of Risk Parity will only increase your portfolio weighted average annual expense ratio by 0.08%."
The firm's blog continues: "The weighted average ETF expense ratio of your Wealthfront portfolio is 0.09%. The expense ratio of Wealthfront's Risk Parity mutual fund is 0.50%. If your allocation to Risk Parity is 20% then your new overall expense ratio would be 0.17% (0.09% x 80%) + (0.50% x 20%). 0.17% - 0.09% = 0.08%."
But others in the industry take issue with that conclusion, saying the costs could be much higher and are frankly downright confusing to determine.
"Opting into the Wealthfront Risk Parity fund will incur a taxable event, more than double your fees and likely invest in a subpar strategy," writes Cullen Roche, who runs Pragmatic Capitalism's blog.
Double death and taxes?
What's missing from Wealthfront's math calculation is the cost of the swap fees. Meb Faber, who runs a stock market and investing blog, posted on Twitter: "They claim they 'radically' lowered fees for risk parity, but don't include swap costs, which they will have to disclose in prospectus next year. Maybe they are minor. Maybe not. If I were a client, I'd like to know." See: A cottage industry of hedge funds-to-RIAs is springing up but so far the mutual fund industry looks like the big winner.
Simultaneous with the fee increase on many portfolios is a de facto fee increase on new money coming aboard.
Wealthfront is no longer managing clients' first $10,000 free of charge.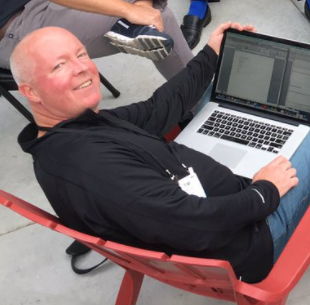 The robo's big changes show that it is being forced to capitulate on its original vision, says Jacqueline Ko Matthews, founder and CEO of Investment POD, a B2B robo in Potomac Fall, Va. formed a year ago with nearly $100 million in managed assets. Matthew's husband, Peter, ran Mint Investment Management, a legendary hedge fund whose principles she is applying to her own investment management.
"The problem with the robos," Matthews says, "is they tried to disrupt the model and they ended up being commoditized in their attempt to disrupt ....That's why they had to raise more money."
Decade or bust
Tim Welsh, president of Nexus Strategy in Larkspur, Calif., puts it more bluntly.
"Wealthfront's been at it for 10 years. If you're going to disrupt anything, you have to do it in less than 10 years," he says. "Now, they're offering margin loans and rolling out proprietary products - which they've railed against many times. It's like the pot calling the kettle black." See: Adam Nash makes direct 'CEO-to-CEO' plea to Schwab to rethink its robo
Much of that Wall Street-bashing was left to former CEO Adam Nash who even lambasted Betterment. Nash exited when co-founder Andy Rachleff retook the reins and now advises decidedly more millennial robos like Human Interest and Acorns. See: Wealthfront CEO flames Betterment's 'outrageous' fees and 'abhorrent' ways; Betterment strikes back labeling the screed a Trumped-up PR play
'Eat the world'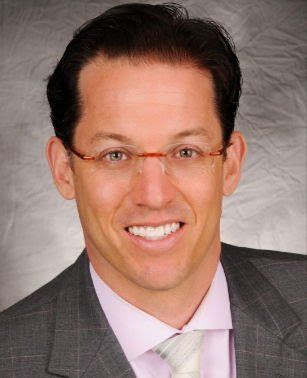 But one prominent robo analyst, Celent's Will Trout, says Wealthfront is actually staying true to its underlying mission of making software do everything better and cheaper by automating it and cutting out the human middleman.
"Wealthfront and Andy Rachleff are taking a long-term view. Partial purchase by a fund isn't going to change this. Namely, they believe software is going to eat the world or at least the advice-giving part of it." See: Andy Rachleff blasts flesh-and-blood advisors -- even planners -- as Wealthfront returns to offense in robo game after losing ground under former QB Adam Nash
The man behind the hedge implementation is a 2016 hire. Jakub Jurek, Wealthfront's vice president of research, hews to the software-forward line of thought. He is a Harvard Ph.D and an ex-tenure track professor of economics and finance at Princeton University.
"Our launch of Risk Parity demonstrates that even the most sophisticated strategies can be deployed via software in a cost-effective manner," he says in the release.
Release on life
Welsh disagrees and says short-term thinking now carries the day. "There is a reason they're changing strategies and that's because the hedge fund is pulling the strings," he says. "The underlying economics don't support an exit for the venture capital guys and that's why they're doing this now. They have to do something now."
"Short-term pressures aren't much of a factor here. Wealthfront's strategy is to continue to grow market share and watch as hybridized competitors like Betterment feel their own pressures. The hedge fund money actually gives them more breathing space, not less."
Rachleff has long maintained that New York-based Betterment bastardized its software play by hedging its bets with a four-channel strategy of 401(k), RIA platforms, pure retail robo, and retail robo-plus-human. Jon Stein unleashes elite RIA referral unit as crown jewel of grand Betterment plan to sell virtual fiduciary advice.
One symbolic nod to that millennial-first, software-all-the-time approach was the practice of making all announcements on its blog. For the first time, Wealthfront issued a PRNewswire press release to supplement its blog posting in announcing the Risk Parity Fund.
In both the press release and the blog post, Wealthfront compares its new mutual fund to that of Bridgewater Assoc. LP's All Weather fund, which which launched in 1996. Wealthfront doesn't carry the same $100-million minimum as Bridgewater, which is the world's largest hedge fund company with $160 billion under the oversight of Ray Dalio. See: What one financial advisor discovered after plunking down $12 for Tony Robbins' 'Money' manifesto
Opt-ical illusion?
Still, no one disputes that Wealthfront, which manages $10 billion of assets, is making a major switch-up of its investment strategies. For instance, Risk Parity fund is unique in that investors must opt out rather than choose to elect.
RIAs have questioned on social media whether the fund runs outside of fiduciary guidelines, noting that the fund isn't available in retirement funds such as individual retirement accounts.
But that could change. "We hope to add support for IRAs in the near future," according to a Q&A section on Wealthfront's website.
"It's important to us to be transparent about what we charge to invest your money. Risk Parity is designed to increase your long-term net-of-fees, after-tax, risk-adjusted returns, but you have a two-week period to opt out if you don't want to use the strategy for any reason," the company explained on its blog post.
The deadline to opt out is March 8 -- tomorrow. Wealthfront did not respond to queries about its opt-out strategy.
Cost of smart beta
This new fund has the blessing of Burton Malkiel, renowned economist and Wealthfront's chief investment officer. This follows Malkiel's startling benediction of Wealthfront's smart beta embrace, which ran counter to the theory that made him famous, namely that active management can't beat passive management. Malkiel's post, "an optimal approach to smart beta" coincided with Wealthfront's launch of PassivePlus, an approach seen as "smart beta" in the industry. See: Wealthfront calls its smart beta approach 'superior' to Dimensional Fund Advisors largely because DFA works with RIAs.
In the recent press release, Malkiel endorsed Wealthfront's endorsement of a hedge fund investing strategy.
"The addition of Risk Parity takes diversification to the next level with a cost-effective, rules-based strategy. It aims to offer our clients more consistent returns during uncertain economic times. I am proud we've been able to offer it at a low cost to our clients." See: The smart beta ETF industry gets blasted at swank Manhattan summit by an unlikely group of critics.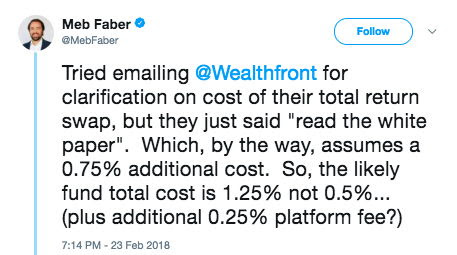 Wealthfront acknowledges that its Risk Parity Fund will gain exposure to a number of different asset classes including equity securities, currency futures, commodity futures and equity swaps.
An equity swap is an exchange of future cash flows that allows each party to diversify its income for a specified period of time while still holding its original assets. The two sets of cash flows are exchanged as per the terms of the swap. See: Buckingham becomes KKR-fueled, check-listed M&A 'machine' that now feeds on BAM TAMP clients.
These costs of the equity swap add a giant element of uncertainty to investor costs. The management fee is indeed just 0.5% but the swap fee some argue could be more than 1%.
Most argue that investors will pay 75 basis points for unlevered risk parity but that cost could increase and the bond exposure costs also add up.
Faber says in a post: "...Are they disclosing the hidden swap fees in their new risk parity mutual fund to clients? My guess is it bumps 0.5% fee to 0.75% but not certain...still less than average mutual fund but shady and tax inefficient way to do it...
What is this fund?
The Risk Parity Fund is not for casual investors, industry observers caution. It is a complex strategy of ascertaining risk to allocate assets.
Roche isn't a fan.
"Risk parity mutual funds kind of suck. Although I like the concept of risk parity I've been really disappointed with the implementation and performance of the actual funds," he writes in his blog.
Roche also questions whether the VC funders are eager for more growth. "My guess is that the venture capitalists are getting concerned about their revenue growth and this is a pretty quick way to generate immediate higher revenues. But it looks like a raw deal for the customers," he writes.
​These funds get criticized because they use leverage. Risk parity targets a level of portfolio volatility with an investor's risk and return objective. The strategies typically use economic leverage in the form of futures contracts and in the form of repurchase agreements and over-the-counter swaps. See: Buckingham becomes KKR-fueled, check-listed M&A 'machine' that now feeds on BAM TAMP clients.
Easy fix
Wealthfront's leap into the private-product fray may cause a backlash, says Lex Sokolin, partner and head of global research and fintech strategy with Autonomous Research LLP in London.
"A proprietary investment product is not a great move when the industry is going towards the fiduciary standard and away from closed architecture," he writes in an email.
But Sokolin adds, with a note of optimism, the robo could redeem itself.
"Wealthfront could easily fix this by giving client the choice in whether they believe this type of product is a fit for them, and by showing other versions of the same product from other providers."
---
---
Mentioned in this article:
Wealthfront
Portfolio Management System
Top Executive: Andy Rachleff
---
---
---
Randy Bullard
March 10, 2018 — 12:18 AM
I panned this product when Andy announced it on LinkedIn a few weeks ago. It's a naked fee grab using a questionable proprietary product that is unlikely to create value for their investors. It's a shame to see them go down this path.
Brooke Southall
Randy, Can you add a link to your post?