News, Vision & Voice for the Advisory Community
CEO Eric Clarke cobbles together a dozen providers, plus DTCC, into a workable reporting system for alternative investments that cuts labor, improves appearance
March 5, 2018 — 5:44 PM by Brooke Southall
Brooke's Note: Eventually, it had to come down to this -- the battle of the Erics: Clarke and Poirier. But what's interesting here is not that the CEOs of Orion and Addepar are becoming fierce competitors -- they're not -- but that they are on each other's radar screens at all.  For a long time, RIA performance reporting software-makers were fond of saying: We don't see Addedpar 'out there.' Addepar returned the favor by saying that in its Himalayan realm, words like Black Diamond and Orion rarely get uttered. Now Eric Poirier emphasizes, Orion style, that Addepar works well with other software. Eric Clarke is ready for Orion to work well with illiquid investments. Since I became an 'RIA reporter' in 2000 I have been told -- repeatedly and in the sincerest tones -- by every seer and his brother that alternative investments are here, now and taking over. (And that I better write that "Now!" or forever lose my chance.) It's still coming -- the ability of RIAs to take the shoebox accounting of hedge funds off spreadsheets and onto the big-boy world of real-time digits. But maybe this move by Orion is as good a sign as any that it'll really make a dent in my second 18 years on the RIA beat.
Orion Advisor Services LLC doesn't plan to yield any multibillion-AUM RIA accounts to Addepar Inc. and the like -- at least not without a fight. 
The Omaha, Neb. firm massively upgraded its alternative investments reporting capability to throw barbed wire around its entrenched position with RIAs and TAMPs with $550 billion and upwards of assets under administration. Orion will not charge extra for it's new product, AIP (Alternative Investment Platform.) 
"We do compete with Addepar on a regular basis," says Eric Clarke, CEO of Orion. "If we didn't do anything, our RIAs would have gone to Addepar or PCR (Wilton, Conn.-based Private Client Resources) and it would have given them a chance to cross-sell."
Eyeing alts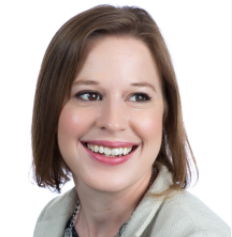 "We had our ears and eyes open for what our options might be," says Laura Hubbell, director of portfolio management at SignatureFD. "I'm pleased Orion is working on it."
She adds: "We certainly talked to Addepar."
Orion is not the first non-alts software firm eyeing the alts game, according to Eric Poirier, CEO of Addepar, based in Mountainview, Calif.
"Other providers are trying to bolt on some capability so they can at least say: 'We deal with alts, kind of,'" he says. "That may suit one portion of the market." See: Power Player: Addepar's Eric Poirier drags RIAs to seek alpha in a beta world even as the advisors demand -- and get -- eMoney and FolioDynamix connections.
Previously, clients had to create new alts accounts through Orion's New Account wizard. With AIP, they can create and update data on private holdings all within Orion Connect's user interface. Alts include: private equity, direct investments, venture capital, hedge funds, private real estate and REITs. See: Why RIA clients still see alternatives as a 'mishmash' and 17 other cheat-sheet items for advisors in 2017.
Unshackled
Hubbell says her firm already has a full-time employee dedicated to alternative investment upkeep. The benefits include better-looking reports, less labor and -- with less manual entry -- fewer chances of errors.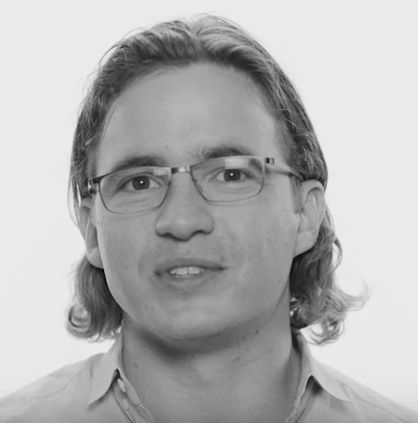 For Orion, the AIP was a nine-month sprint that had to be carried out at the same time as it brought mission-critical trading technology to market to stave off the superior capabilities in rebalancing at Tamarac and Black Diamond. See: How much of SS&C's $5.4-billion buy of DST Systems trickles down to Black Diamond RIAs? Maybe a good bit. The effort included seven dedicated employees and outside consultants including Peter Giza of Spitbrook Associates.
The reporting and computations are especially complex with alts. "Investors may commit $500,000 but instead of all at once, they may make 10 payments of $50,000 and may need to receive returned capital as well," Clarke says. "They're things you wouldn't ordinarily be able to track."
The effort also cobbles together a dozen providers, including New York-based Quovo Inc. for data management, plus New York-based Depository Trust & Clearing Corporation (DTCC) for scrubbing and making data fit to a standard.
"Advisors who were once shackled to the timing of static data reports and hours of manually populating spreadsheets can now create dynamic client reports for alternative assets through Orion Connect," the Orion release says, "making use of its deep and flexible integrations as they do with the rest of their clients' holdings. AIP lets advisors aggregate and update committed capital amounts, total cash distributions, return of capital, and commitment amounts for alternative investments of all types into client reports alongside publicly-traded assets to create a cohesive picture of the client's net worth."See: What to make of Orion's efforts to expand RIAs non-renewable resource -- advisor face time.
Renewed interest
Poirier says his firm goes Orion one better with alts by allowing the RIA to drill down and see the holdings in hedge funds.
He adds that his Addepar's assets under administration jumped to about $950 billion from $300 billion, mostly in the last three years. In early days, the New York-based firm mostly won RIAs that were alts-oriented but now says firms with just a couple of big alts-using clients will use Addepar just to be sure it covers their needs. See: The inner orchestration of Dynasty, Addepar and Pershing/BNY Mellon it took to harmonize a $1.4 billion Merrill Lynch family office team.
"We've been on a tear," Poirier says.
Clarke says some Orion customers "do a fair bit" of alternatives investing and that their popularity seems to be on the rise after a hiatus.
"All of a sudden, there's a renewed interest," he says. "Firms like [(New York-based CAIS Capital LLC] just made it easier [to evaluate alts] so they have just become more common." Fidelity teams with Goldman Sachs as part of big push into alternative investments on behalf of RIAs
Poirier says that he is heartened by the better support of alts by firms like Orion. "What we recognized when we started the company is that the reporting of alts is woefully underserved. It's very cumbersome." 
Orion has already planned a May update to AIP that will automate the collection and maintenance of alternative asset data. 
---
---
Mentioned in this article:
---
---
Share your thoughts and opinions with the author or other readers.
---