News, Vision & Voice for the Advisory Community
Cara Reisman absorbs duties of Tom Kimberley -- then gets to work making the New York robo-custodian more like classic RIA custodians
March 29, 2018 — 12:06 AM UTC by Brooke Southall
Brooke's Note: This was a hard article to write because its topic was one small step for trading and a giant leap for RIAs and Betterment. Luckily I got Betterment's new RIA chief on the line to get the technical story but also CEO Jon Stein later to answer some of the bigger- picture RIA criticisms. This Betterment move prompted a Bloomberg article about how the move fits with what Ellevest is doing in introducing a Personal Capital-type dedicated-human offering at 100 basis points and what Wealthfront did with starting a risk parity fund clearly aimed at the rich. See: No sooner does hedge fund take big Wealthfront stake than the robo pivots toward becoming one. The idea is that they are all now going after rich people. See: Robo-advisors hit lull in everything but VC backing as reality fragments their identity. There is truth to that but I believe Betterment is a different animal -- certainly the only one of the three with a B2B model for two out of three units. And I believe Jon Stein when he says this newly introduced ability was driven from the RIA servicing side of his robo. The Betterment CEO also made a remark that I didn't bother to listen to much at first but came back to me later. He says his firm is -- strategy notwithstanding -- really is finding its way in creating better, more efficient processes for getting big coding projects done. Sometimes we forget that coders don't wave wands and that all code isn't created equal. That said, there are sobering comments in this article from Steve Lockshin and Michael Kitces, both of whom have been and are among Betterment's biggest, most loyal customers and remain so. Stein allows that Betterment has a long way to go. But the game is still Betterment's to lose with its lead in assets, branding and a seeming ability to dive in, take criticism and learn from it. (As a non-technologist, I'll abstain from opinion on that horse race.) Now a management team under new leadership is beginning to listen better to RIAs -- a move that will doubtless yield them a wealth of useful knowledge.
Following two big executive changes, Betterment is poised to make a new run at the RIA market -- both as asset manager and RIA custodian -- with an accent on the latter. 
The New York-based robo-advisor is giving RIAs the ability to override autopilot when managing client assets and ways to introduce new asset classes from outside accounts. Self-directed and 401(k) clients of Betterment also get the benefits of the trading system overhaul.
"I think this is a major step. It's all new code and all new trading applications," says Jon Stein, founder and CEO of Betterment. "It's been a big build but Betterment for Advisors was really driving it." See: How Power Player Jon Stein's braggadocio about how Betterment is the next Amazon may be a blind distracting from stealth IPO moves and surgical deployment of a flesh-and-blood workforce.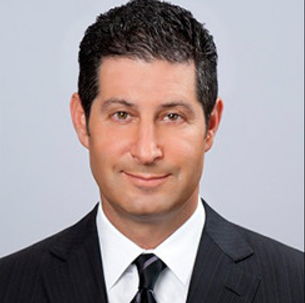 The big step forward comes not a moment too soon -- and was hastened by the exits of Betterment RIA chief Tom Kimberly and co-founder Eli Broverman about a year ago, according to Steve Lockshin, CEO of AdvicePeriod LLC, the largest single user of Betterment for Advisors.
"Working with Eli and Tom never felt like a partnership," he says. "We were told what they wanted to tell us. Working with Cara feels much more like a partnership."
 Lockshin refers to Cara Reisman, formerly of BlackRock Inc., who joined Betterment for Advisors in 2016 and was promoted to director of the unit in 2017, in charge of building up the RIA business. See: Betterment makes Goldman Sachs and Vanguard partners as it shifts into higher RIA gear. 
The Los Angeles-based RIA has multiple custodians but Betterment is the "default," Lockshin adds. AdvicePeriod had $1.5 billion of AUM as of January, according to its ADV.
Reisman isn't only catching RIAs' attention -- she's is setting new standards for product internally at Betterment overall. "She sets an example of what product development should be," Stein says.
Broverman departed last April. Kimberly's departure went unreported but apparently occurred last spring. Kimberly landed in the technology incubation unit of Fidelity Investments, an effort formed in 2011 as part of the Fidelity Center for Applied Technology, founded in 1998. See: How Fidelity's robo for RIAs 'leapfrogged' rivals -- and why the landing might not stick.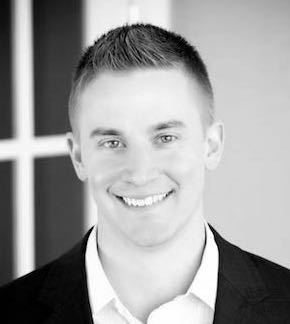 More to come
Betterment began designing the big re-coding about a year ago, Stein says, adding that  the overhaul of trading was necessary to really provide RIAs with what they will need. 
"This is the tip of the iceberg of what that can do," he says. "This is a lot but it laid the groundwork for a lot more to come."
Betterment declines to breakout RIA assets from its $14 billion overall but says it has about 400 firms with accounts. 
Lockshin was an early stakeholder in Betterment for Advisors but says he sold most of that stake. See: Fidelity and Betterment sign a deal with Steve Lockshin and Marty Bicknell as groomsmen at the altar.
ACATs pain-point alleviator
Reisman spent much of the past year listening to RIAs, gathering feedback and now has a series of changes in the works that may restore the unit's sideways drift.
"We're really tried to take a step back and really meet advisor needs," she says. "We want to meet as many needs as possible while still being easy to use."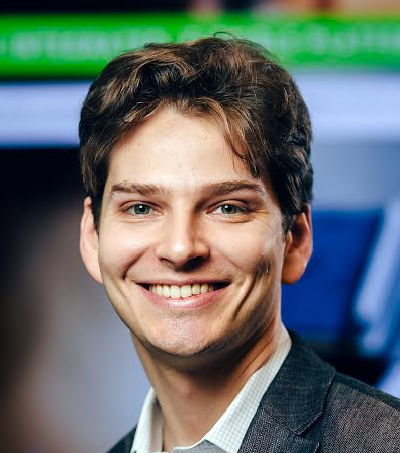 Felix says Betterment tells him the firm is close to having the capability to make ACATS transfers for stocks and mutual funds. 
Automated Customer Account Transfer Service  is a system that automates and standardizes procedures for the transfer of assets in a customer account from one brokerage firm and/or bank to another. See: Quovo is developing an ACATS rooter process with Apex Clearing as first to sign on.
"That alleviates the pain point you hear about with Betterment," he says. "It was tough to transition accounts. A lot of people couldn't afford the tax hit [of liquidating existing positions in order to give Betterment cash to invest]. 
Closing window
Despite these improvements, some limitations for Betterment will remain, says Lex Sokolin, London-based digital analyst for Autonomous Research.
"For those RIAs that focus on financial planning and the customer's emotional story, Betterment and automated TAMPs seem like a great fit," he says. "I remember their product being quite popular at FPA events."
The changes come just in time for Betterment to salvage -- hopefully -- its first-mover advantage as a B2B robo for RIAs -- and potentially become the main engine of growth for the robo-advisor now mired in lackluster growth on the B2C side, according to Lockshin.
Betterment was so quick out of the RIA box initially that Fidelity guided all its RIAs to use Betterment in 2014. See: Fidelity and Betterment sign a deal with Steve Lockshin and Marty Bicknell as groomsmen at the altar.
"It should be their favorite business," Lockshin says. "But the window is closing as the wirehouses enter the space."
Stein says he hears Lockshin.
"I have a sense of urgency that has probably never been higher about growing the business and particularly the RIA business," he says.
Hard sell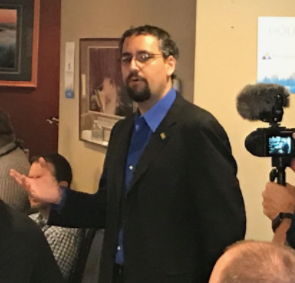 Michael Kitces, co-founder of XY Planning, says that urgency needs to continue.
"I take the development as a positive sign that Betterment is still willing to continue investing into their advisor solution," he writes in an email. "At the same time, it's pretty stunning to see how far behind they've fallen from when they initially announced their advisor offering years ago relative to all the robos-for-advisors competitors that came into the space (e.g., SigFig Pivot, Jemstep FutureAdvisor Acquisition, AdvisorEngine Raising Capital, etc.)
"Which means that while Betterment's Flexible Portfolios is more flexible than it once was, they're still far less flexible than any number of 'robo' alternatives that simply build as an overlay on a standard custodian like TD Ameritrade where many of the aforementioned have their deepest integrations." See: How Fidelity's robo for RIAs 'leapfrogged' rivals -- and why the landing might not stick.
Betterment has ground to make up to become a more general wealth management back office, Sokolin says.
"For advisors that spend at least some time-managing investments, selecting asset allocations, and building bespoke solutions, the product may be too commoditized and a hard sell," Sokolin says.  "It isn't a platform to digitize all assets, do household performance reporting and calculate billing, but a channel strategy with a tight feedback loop."
Stein agrees. "Nobody's building with our level of fiduciary focus and I know we have a long way to go."
Mind the gap
Lockshin points out that the Achilles heel of any robo-advisor is the acquisition cost of assets and clients -- a problem that RIA clients neatly solve for.
Yet despite his concerns, Lockshin adds that Betterment has won -- and is still winning -- his firm's assets. It is still best in asset location, rebalancing and fully automated reporting that flows into Black Diamond.
He also finds the account-opening process to be a smooth one.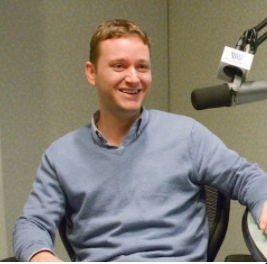 Betterment aims to increase its RIA pipeline through the automation override by making it possible for RIAs to bring a subset of portfolios over -- such as bonds -- like separate accounts, allowing larger RIAs to more effectively test the waters.
The account opening simplicity pleases Felix, too as does the financial planning technology 
"They use Apex and with other custodians the process is really delayed and we find their financial planning is more than enough for people in our [younger, mass affluent] demographic." See: On strength of $1.4 billion of AUM and 90 RIA clients, Betterment raises $60 million of VC funding as it looks to disrupt RIA custody.
Expect improvements
RhineVest uses RightCapital software for accounts requiring more sophisticated plans -- an access he gets by affiliating with Bozeman, Mont.-based XY Planning Network. Rhinevest was acquired last year by TruePoint Wealth Counsel of Cincinnati, a more traditional wealth manager as part of a segmentation strategy. It uses WealthBox for its CRM software.
Kitces says Felix is not necessarily a typical case in his organization. "We still have XYPN advisors who use the platform and are happy with it and are excited for this change. But raises interesting questions about just how big the remaining untapped market is for the increasingly-niche-like Betterment for Advisors solution."
These are the kinds of advisors that will remain Betterment's bread and butter if it doesn't take another big leap.
"There's a big gap between editing portfolios and doing household level performance reporting, and it's an issue at the data architecture level," says Sokolin. 
Stein says to expect roll-outs of new capabilities to accelerate starting in 2018.
---
Mentioned in this article:
Upside
TAMP
Top Executive: Tom Kimberly
---
---
Share your thoughts and opinions with the author or other readers.
Jeff Spears said:
March 29, 2018 — 8:02 PM UTC
ANI D. CHITALEY said:
March 29, 2018 — 9:08 PM UTC
About time said:
May 31, 2018 — 4:03 AM UTC
Josh W Oliver-EVP said:
June 1, 2018 — 7:11 AM UTC
---
---