News, Vision & Voice for the Advisory Community
RIAs told horror stories to the Omaha software firm in Phoenix about SEC compliance -- encouraged by presentation by NorthStar's Kylee Beach -- and it fell on receptive ears this time
March 27, 2018 — 11:50 PM UTC by By Lisa Shidler
Brooke's Note: On some level SEC audits are such a grim specter that RIAs and their vendors find it easier to simply use the old standby plan -- figuring it out when they get there. But under the sway of his company's attorney and some RIA clients who got "there" and suffered the consequences, Orion's Eric Clarke made an audit pain reduction move amid more glamorous demands vying for his attention. To be sure, there is a Chicken Little running for cover aspect to preparing for audits yet to be ordered. Yet all the sources Lisa Shidler talked to presumed the SEC would eventually make the sky fall on everyone, hence nobody threw shade on this move, though Brian Hamburger spoke his mind in the way you'd expect. 
It was a story that stayed with Eric Clarke after his company's user conference in Phoenix last September. 
The CEO of Orion Advisor Services LLC heard from one RIA principal about how he spent 100 hours during three weeks to prepare for an SEC audit.
Yet the worst part was still to come. The RIA owner then had little energy left to effectively go through the audit itself.
A light bulb went off in Clarke's head.
Zero to 90 in one app
"The advisors end up spending 100 hours and we can save them between 90 and 95 hours," he says.
The revelation set in motion what is now Orion's third big product launch in 2018 as the firm morphs from a freestanding, performance-reporting software maker to something that looks more like an Envestnet -- albeit one that still produces a whole lot of software.
The latest iteration of the Omaha, Neb.-based company is a leap into regulatory compliance that includes the hires of two compliance experts and the leadership of Kylee Beach, general counsel for Orion's parent firm. Clarke's speaking session in Phoenix helped spur a series of RIA responses in exit surveys leading to the improbable bout of prophylactic engineering. 
The need for such compliance protection is self-evident, says Joel Bruckenstein of Technology Tools For Today, who runs the T3 conferences. 
"When everything is going fine, you don't really appreciate it. But when there's a problem and you're being audited then you're under the gun and need to produce documents fast," he says. See: What not to do during a state or SEC audit.
Audits on average happen for most advisors every five-to-eight years, Clarke estimates based on his firm's experience.
No, thank you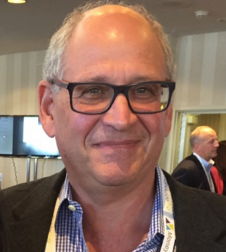 All this comes on the heels of Orion launching its new rebalancing system, Eclipse in 2017 and hiring seven new executives. See: Eric Clarke makes seven big Orion hires that reflect the big check it wrote to Bain & Co. -- including a 'poach' from his brother, Todd.
"We've built up our advisory tools and our back office and now we're building up our internal compliance staff," says Clarke, further explaining the timing of the move. Though compliance is about as exciting as broccoli, RIAs appreciate green vegetables. "I actually got a text from an advisor thanking me," he says. "That's rare. When I replied in a joking way, he texted back and said: 'No, really, thank you.'"
Clarke adds: "We are unique because we truly support our advisors during the actual audit. We don't just give them a generic template. We're bringing everything together -- from our tools to our staff and we're dotting all of the I's and crossing the T's and it's been a difference maker."
Orion serves more than 1,500 advisory firms with $600 billion in assets on the platform.
Quality of data
Orion's bolting a flesh-and-blood component to its latest software product is significant, Bruckenstein adds.
"With the release of the Compass app, Orion is expanding the scope of their offering into new territory. This is more than expanding the breadth of their software into the compliance area. It is also the addition of a team of compliance professionals that will serve in a consultative role that is impressive."
But creating the framework of a compliance outsourcing unit is only the first step, says Brian Hamburger, CEO of MarketCounsel, a consulting firm that specializes in breakaways in Englewood, N.J.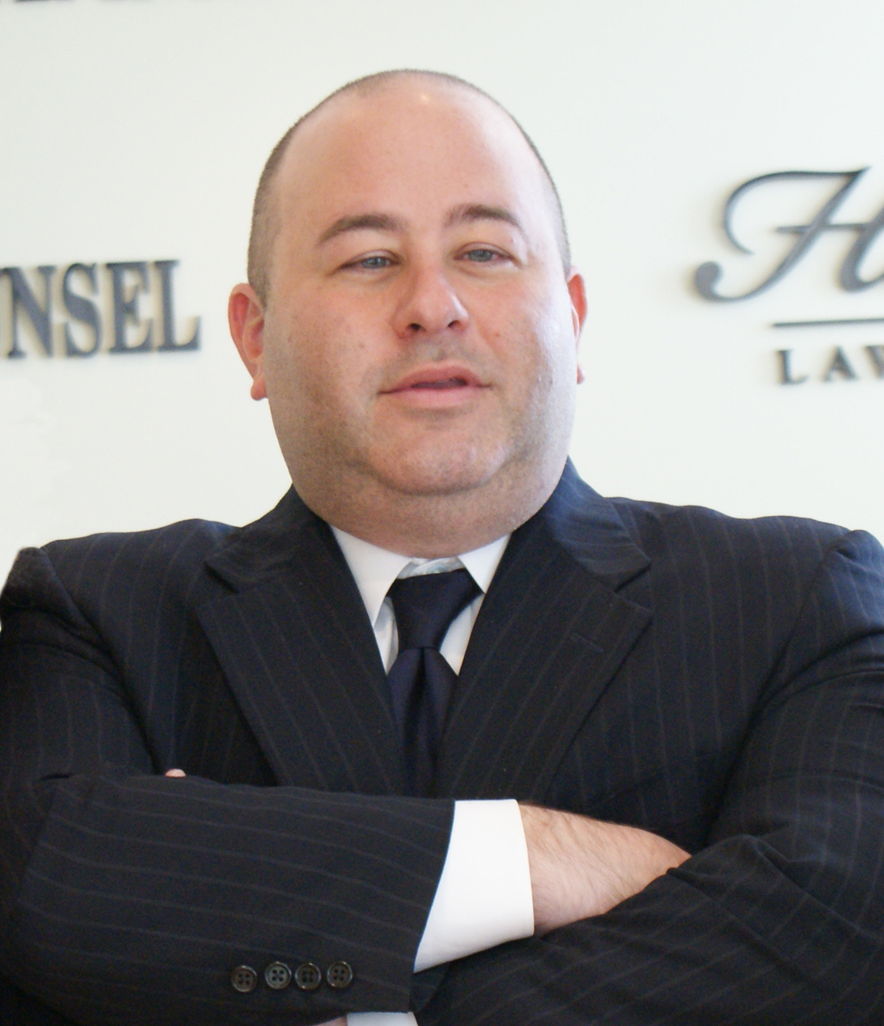 "This is an issue that all technology firms grapple with," he says. "It's one thing to build a feature. But if you don't have a culture to maintain good data, than advisors will be frustrated because they'll have garbage and the reports won't be worthwhile." See: 14 tips for how to act when the SEC auditor is in your office.
Hamburger warns: "Advisors will say it's a waste of time. You can't simply use the technology without putting the work into it. What comes with this is a significant undertaking to maintain good data procedures and it's something a lot of good advisors are struggling with."
Software has its limits, Clarke allows. "Brian is right. If you don't have a culture of compliance, it's going to be difficult."
Lincoln Ross, head of product management at Envestnet Inc., parent of Tamarac, says Orion's compliance technology only goes so far.  
"A flexible investment policy rules engine is at the center of our solution," he writes in an email. See: Riskalyze tromps onto Envestnet turf by signing $20-billion, 975-advisor account with its robo-manager.
The Chicago-based outsourcer reviews an advisor's accounts daily to ensure they pass muster with their investment policy statements. 
"Enterprises and advisors can also configure multidimensional rules that monitor accounts and workflows to ensure adherence with compliance policies," Ross adds.
Reporting support
Clarke says he's not aiming to turn his firm into another Envestnet in the sense of evolving from a software provider to platform provider. Rather, he plans to build out Orion's capabilities in reporting, billing and trading.
"The functionality we rolled out to support CCOs falls squarely under reporting," he writes in an email. 
"In the past, our reporting has focused on either supporting the advisor to client dialogue (client experience) or to support internal firm operating efficiencies. You won't see us launch a CRM or a financial planning system. We firmly believe that we are best to integrate with best-in-class providers in this space (CRM – Redtail & SalesForce; FP – MoneyGuidePro, eMoney, etc)."
Orion's investment portfolios fall into the trading category.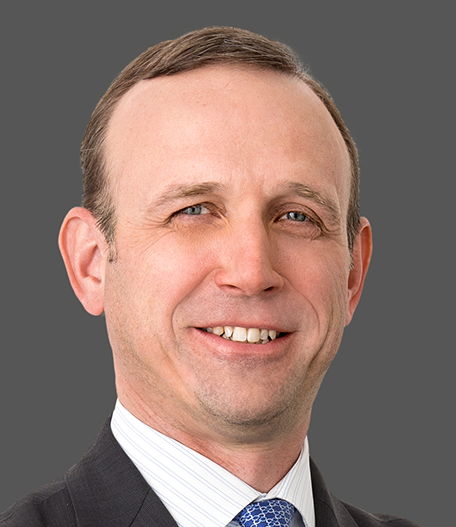 That said, this new Orion tool is a welcome addition, according to Hamburger. 
"This is an example of a technology provider laying out tools that are well-attuned to where the demand is for advisors," he says. "When firms like Orion come out with several ways to effectively create prefiltered reports -- this is going to convince advisors."
Two hires and a promotion
The firm recently hired Kevin Zeeman, who was a compliance consultant with Stile Compliance and also worked at RIA Feltz WealthPlan in Omaha, Neb. A new, as yet unnamed, compliance consultant is slated to start April 2.
Having a team of compliance staffers on call can come in handy, Bruckenstein says. 
"If you get audited by the SEC or FINRA, you want to be able to respond to their document requests efficiently as possible. If you can't, then you're already on the wrong foot." See: How Scottrade's 'pain'-seeking sales tactics and 'cut-and-paste' lawyering allegedly led to breaching a DOL rule.
LexisNexis ace in the hole
Until Compass was launched, Orion was likely on a par with the competition with its compliance tools, says Bill Winterberg who runs FPPad.com.
But this new tool may give the firm an edge because it has a unique integration with data analytics firm LexisNexis. See: Morningstar throws more money -- and loses one of its own -- at keeping its stake in a Bloomberg-lite venture intact.
"Orion's verify feature is the first I have heard of from a portfolio management software provider that integrates LexisNexis Risk Solutions for anti-money laundering (AML) screening, so that's likely ahead of the game," he says. See: The hornet's nest that a $25.9-billion AUM RIA owner stepped on and how much it cost.
Race to build
But it's hard to say how long Orion will keep such an edge, according to Winterberg, because technology firms are realizing the importance of new compliance tools and are offering built-in programs.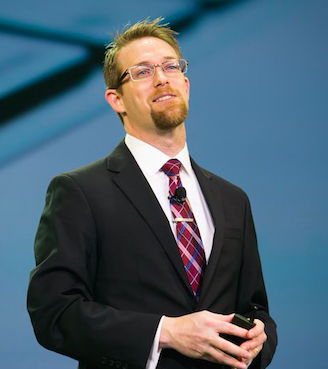 "Many other portfolio management software providers such as Envestnet |Tamarac, FinFolio, SS&C Advent, Black Diamond, Addepar, Morningstar Inc. and more offer built-in compliance reports that help RIAs satisfy their reporting and supervision requirements, and more compliance features will mean RIAs will be able to operate compliantly without spending more of the firm's operating budget on compliance functions," he says. See: The T3 Enterprise Conference showed the dark side of the RIA software business in Vegas.
Clarke counters his firm already offers a number of these tools, citing standard reports for compliance reporting like like ADVs, 13Fs and other disclosures that have been available to RIAs who use Orion's technology for years.
But Compass adds another level of customization, he says.
"Through the Compass enhancements, however, the reports available to compliance users will essentially be unlimited and can be tailored to target the specific risks and focus areas of the firm," Clarke writes in an email. "Rather than just canned system reports that extract enormous amounts of data for the advisor to sift through, advisors can obtain information through reports that are unique to their needs and even schedule them to run on their preferred timeline to make their testing more proactive and effective."
When SEC knocks
RIAs need as much help as they can get when it comes to compliance, says Winterberg.
"Because so many different systems are involved, RIAs struggle to satisfy all their compliance requirements by using one single technology system. Orion's Compass solution is a step in the right direction for RIAs where they can perform more compliance functions and audits within the Orion platform rather than purchase, implement, and rely on separate third-party systems for certain compliance functions." 
Compass brings in data on managed accounts – regardless of where the assets are in custody, Clarke explains. Then, the system will track and report on those accounts.
While others offer similar services, Bruckenstein says it's not the same thing. "There are companies that specialize in this but most of them bundle it with other services and many of them are geared toward firms regulated by FINRA." See: Can advisors keep their dirty compliance laundry in the closet thanks to lack of NASAA, SEC and FINRA coordination?
But the void and pain are opportunity and Orion will continue to be compliance-minded for how it helps with RIA retention, Clarke says.
"I think CCOs have been overlooked as technology gets constructed in this industry," he says. "We're actually pretty excited."
---
Mentioned in this article:
---
---
Share your thoughts and opinions with the author or other readers.
Bill Winterberg said:
March 28, 2018 — 2:35 PM UTC
---
---