News, Vision & Voice for the Advisory Community
Founder Aaron Schumm is dealing with the dilemma/windfall of business coming over the transom ahead of projections
March 26, 2018 — 10:10 PM UTC by Oisin Breen
Brooke's Note: The best advice I got before starting RIABiz was to just go ahead and start. Anything more than that is overthinking, the advisor said. Of course, that guidance applies to every startup -- that a seat-of-the-pants launch into the abyss can be the right mindset at the outset. But sooner than you think your infectious enthusiasm attracts -- uh-oh! -- customers and it's time to make big and real decisions about partners and product. Oisin Breen caught up with an enthused Aaron Schumm on the occasion of two hires and two appointments to his 2016 startup you might thought he'd already made. But not in the real world of bringing the TAMP concept, automation, financial advisors and the burgeoning 401(k) market into a fairly unique juxtaposition to each other -- a tension that's bringing in clients at a fast clip.
The CEO of Vestwell Holdings Inc., founded in late 2016, just added a chief of sales, a chief technology officer and two members to keep pace with his firm's momentum and need for bandwidth.
The New York-based 401(k) robo-TAMP startup's new hires brings the number of employees above the target of 32 as outlined by Aaron Schumm in October as "multiple-time" chief technical officer John Skovron and Goldman Sachs executive vice president for sales Benjamin Thomason join the firm.
"[Fortunately] sales have come to us very easily. I didn't expect things to move as quickly as they have," Schumm says. "Both [appointments] are very timely … [but] with the technology there's so much to do." See: As Aaron Schumm's 401(k) startup gets $8 million the FolioDynamix founder loves Vestwell's odd juxtaposition to Fidelity.
But he adds: "We haven't even done the fun stuff yet. [John] understands how to really create, and to put an extra lens and eye of scrutiny on security, scale, and process."
Market in turmoil
Yet Schumm seems to be having plenty of fun taking his capital and experience as cashed-out FolioDynamix founder to pursue the fertile plug-and-play 401(k) outsourcing business. New York-based Vestwell is a more mainstream TAMP in a crowded field that focused more on the more stagnant market of transactional broker. See: Two years after the $199 million FolioDynamix sale, Aaron Schumm jumps back in the B2B RIA game but not to compete -- yet.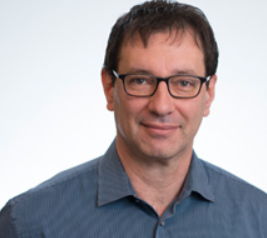 "Half of small businesses in the U.S. don't have 401(k) ... and the majority of businesses are small," says Schumm. "Ninety-five percent of defined contribution plans to date are less than $5 million, so being focused on a segment that needs it makes us really well placed."
Riskalyze connection
"We [now] have the core leadership team in place, bringing in Ben and John," says Schumm. "[We will add] a couple of product people, analysts, client services, and additional developers … [it's] half business, half technology, as far as who we're adding."
Vestwell is setting sights on its first 401(k) accounts with more than $50 million in AUM.
Schumm declines to provide numbers to illustrate the firm's recent growth, but says that assets have "more than doubled in this [most recent] quarter alone."
"We did an arrangement with Riskalyze to be its exclusive retirement program," says Schumm. "We also signed a partnership with a payroll provider [name not disclosed] that is a very tight integration to help them scale … there's no shortage of opportunities."
Vestwell has 4,300 individual advisors and 87 RIAs are clients, which means it has signed, on average, one RIA every five days during the past five months.
Board heavies
The arrivals of Thomason and Skovron coincide with the appointment of former Pyramis and New York Life CEO Drew Lawton to Vestwell's advisory board (see: Abigail Johnson takes Pyramis back to its Fidelity roots after her father tried to create exalted brand), and the appointment of John Moody -- former president of Matrix Financial Solutions, the Broadridge-acquired 401(k) and 403(b) custody and clearing provider -- to its board of directors. See: TD Ameritrade and Pershing are making moves to win RIA 401(k) assets.
"You don't make the same mistakes as others [have and do] when you have those folks around," Schumm says, "who have been there and done that and want to do it better this time around."
Other industry boldface names on the advisory board, established in November 2017, include Josh Brown, CEO of Ritholtz Wealth Management; Lori Hardwick, founder and president of new startup AI Labs; Aaron Schildkrout, global head of growth and driver product at Uber; and Lowell Putnam, co-Founder and CEO of Quovo.
Current board members include Benjamin Malka, formerly a partner North Hill Ventures, now director at Snapsheet Inc.; and Jay Farber investor at F-Prime Capital and an investor in Vestwell. 
Options mandate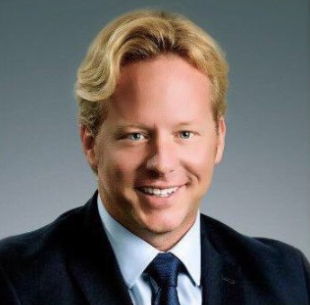 There is fierce competition in the New York market when it comes to hiring executives, says Schumm, but Vestwell doesn't "pay up" for anyone. When pressed, he says that he simply "isn't in a position" to do so, but that he does offer new hires stock-options, and that paying a market premium hasn't been an issue as there's plenty of interest in working for a Silicon Alley firm -- albeit on geographically situated on Wall Street.
"I want everyone to have options and be rewarded in that sense for their involvement in the business," says Schumm. "We have a mandate that everyone gets options when they come on board."
Vestwell curates underlying ETFs, allocates them and manages them on behalf of companies and employees. See: Two years after the $199 million FolioDynamix sale, Aaron Schumm jumps back in the B2B RIA game but not to compete -- yet.
Additionally, the firm operates as a 3(38) investment manager, a 3(21) fiduciary advisor that "can give advice but not make recommendations," handles 3(16) fiduciary duties ensuring fees are aligned and that 5500 tax reporting is in place, and acts as a third-party administrator. Form 5500 is used to file an employee benefit plan's annual information return with the Department of Labor. See: How Schwab is gearing up its RIAs to fight for 401(k) assets.
Bank shot
Vestwell has raised $12.5 million in early seed capital. The most recent tranche, received in October, amounts to $8 million.
Vestwell and Trizic Inc. of San Rafael, Calif., a white-label robo serving mostly banks -- share a common investor in San Francisco-based Commerce Ventures, and Schumm believes the common ground could expand.
"I think the bank channel and what Drew [Sievers, CEO at Trizic] is doing is awesome," says Schumm. "There's a massive opportunity in the regional and retail bank sector, and Vestwell are actually geared up and positioned quite nicely to help facilitate these banking relationships." See: Trizic CEO raises $10M, poaches ex-FolioDynamix COO and luxuriates in 'ocean' of FIS 14,000-bank insider advantage.
Vestwell anticipates tapping the VC markets again before reaching profitability to pay an expanding staff.
"We build everything in-house so most of our expenses are people," says Schumm. "That's where the majority of the funds go. [Otherwise] we're pretty cheap."
---
---
Share your thoughts and opinions with the author or other readers.
---