News, Vision & Voice for the Advisory Community
The head of the RIA unit succeeded in growing RIA assets to $25 billion but never was accepted as 'RIA native' by RIAs or the industry
March 23, 2018 — 11:54 PM UTC by Brooke Southall
Brooke's Note: It is always unsettling when an executive is gone without explanation. Often we never really find out the circumstances. In this case, Raymond James threw Bill Van Law, an A-level exec from its own ranks, into the RIA fray as a reset of an effort that had always been a small sub-unit of the company. What happened? What's next? Once I started calling around, there was a reasonable amount of information there for the asking and a supposition about how Tom Bradley may soon be getting a call.
The last official day for Bill Van Law at Raymond James is April 2 but sources say he was pretty much out the door by March 5 when he was put on administrative leave. See: Bill Van Law is suddenly out the door at Raymond James.
The president of Raymond James Investment Advisors, the RIA custody unit at the big broker-dealer, was essentially suspended while the company's human resources department did a confidential investigation, says a source close to the company, who asked that their name not be used.
Multiple sources independently offered that he had been on leave, though none for attribution.
Nobody specified what the investigation was about other than to say it was "clearly an HR matter" as opposed to a matter related to his performance relative to business goals.
Van Law was named to the position in 2012 as the unit was formed. See: Raymond James launches a separate RIA unit and appoints a former Merrill Lynch breakaway to head it.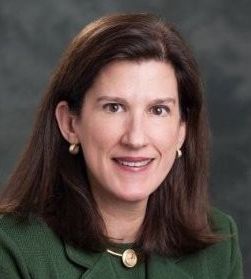 It was a time when other broker-dealers like LPL Financial and RBC were making big noises about building RIA custody divisions, particularly to service hybrid advisors. See: Tensions build with OSJs after LPL Financial's 'about face' on held-away RIA assets and forced use of its corporate RIA.
The St. Petersburg, Fla.-based company made his departure official in a Tuesday press release. Today, a Raymond James spokeswoman said she had no knowledge of the situation and could not immediately comment and might not, in part due to the late-Friday hour. 
Earlier today, RIABiz reached out to Steve Hollister, the contact on the Raymond James press release, and to Van Law via his Twitter account. 
Search underway
In the release, Van Law said he was leaving to pursue other interests after 15 years and Raymond James.
Chairman and CEO Paul Reilly offered measured praise.
"Bill has been a strong advocate for Raymond James and our clients during his 15-year tenure with the firm," he wrote.
"He has also been a key contributor to the Tampa Bay community through his leadership with Habitat for Humanity, the St. Petersburg Free Clinic and other causes. Bill has had significant impact on our PCG businesses, including the growth and success of the investment advisors division."
The release adds that Raymond James has an open search underway for Van Law's replacement.
Daley show?
The obvious replacement, says an analyst familiar with the firm, is Maria Daley, who joined Raymond James in 2015 as vice president of strategic growth at the Investment Advisors Division.
Daley, 55, was hired away from Fidelity's RIA business and also served at Schwab Advisor Services. See: After winning a $1-billion RIA, Raymond James fills a void by hiring a true-blue elite RIA executive
The source close to the firm says Daley would be perfect based on her experience.
Van Law says in the release that he will take some time to breathe before figuring out his next career move.
"It's been a privilege to work within Raymond James' unique, client-first culture since joining in 2003. I am looking forward to time with my family before pursuing the next chapter in my life and career."
Speaks brokerage but ...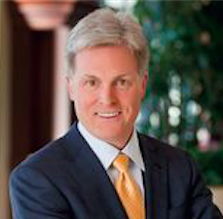 The big personnel change comes as Raymond James Investment Advisors recently hit the $25-billion-of assets-overseen milestone.
Van Law is known to be good at speaking brokers' language to prospects but that perhaps that strength also proved a weakness for many prospects. See: After 'disturbing' RIA losses at Raymond James, Bill Van Law is going on offense -- starting with hires of veteran LPL and Fidelity execs.
"You need a native RIA leader," the source says.
Before joining Raymond James, Van Law spent 18 years at Merrill Lynch.
"Did he ever really land with the RIA custody?" asks Timothy Welsh, president of Nexus Strategy in Larkspur, Calif., who saw outward signs of Van Law's disconnect with the RIA community. "I don't think so. On panels he's never the big three or four."
Another recruiter defended Van Law, saying that Raymond James isn't able to provide the level of pricing some of the big RIA custodians can offer, which made him more reliant on broker-dealer recruiting tactics like offering forgivable loans. See: A few things I learned about the Raymond James RIA effort in an NYC sit-down with Bill Van Law
Next up, Tom Bradley?
One industry observer noted that Raymond James might now focus on recruiting one of the most eligible RIA custody chiefs on the market -- Tom Bradley. See: A look inside the agonizing decision to cut Tom Bradley from TD Ameritrade and what doesn't seem to add up
But multiple analysts wondered if Bradley could build the unit to a size that would justify the kind of salary he'd likely command as an ex-retail and ex-RIA chief at TD Ameritrade. See: TD Ameritrade makes play to become top robo by 2016 with out-of-the-gate $100-million revenues -- albeit with some risk attached to the power play
---
Mentioned in this article:
---
---
Share your thoughts and opinions with the author or other readers.
Stephen Winks said:
March 24, 2018 — 2:16 AM UTC
---
---