Drew Sievers: [FIS support] is not just a huge moat in the banking business, it's a veritable ocean.
Brooke's Note: The robos-to-bank sweepstakes just keeps heating up -- each with its own giant advantages. SigFig has Randy Bullard. See: Randy Bullard pitches himself into major role at SigFig to add his Placemark knowledge to a robo hothouse. Fidelity has eMoney and its banking relationships through its clearing. BlackRock has the wunderkind. See: BlackRock may build the biggest, baddest RIA platform yet as 'Boy Wonder' begins 'Aladdin-izing' FutureAdvisor. Jemstep is looking good. Then there's Trizic, which has the inside track through FIS. They can't all win. Or maybe they can. There are plenty of banks out there with a comfort level with B2C and B2B applications of automation.
Robo software developer Trizic Inc. has raised $10 million, is establishing an East Coast beachhead led by a newly hired chief product officer and has plans to sign on hundreds of new banking clients.
The strategy of the B2B white-label firm based in San Rafael, Calif. can be viewed as the revenge of the brick-and-mortar banks on trendy robo-advisors like Silicon Valley-based Wealthfront Inc. or New York-based Betterment.
"The RIA space is a land war in Asia," CEO Drew Sievers says. "If I look at my three verticals, in the RIA space we're doing well, in enterprise with broker-dealers and asset managers we're doing well, but banks and credit unions is where I think we'll distinguish ourselves in."
He adds: "I'd like to get to 1,000 banks in four or five years. One of the reasons we raised capital is to accelerate our sales efforts." See: After VC personally supplants CEO, Trizic raises $3.3 million, signs online octopus and begins to shed perception that it squandered a lead.
The pitch, the problem
Sievers' pitch to banks: Trizic provides the kind of cost savings and automation that will let it capture, en masse, the smaller investors currently at B2C robos like Betterment. See: How Power Player Jon Stein's braggadocio about how Betterment is the next Amazon may be a blind distracting from stealth IPO moves and surgical deployment of a flesh-and-blood workforce.
But the flaw in that pitch, says Lex Sokolin, global director for fintech strategy at Autonomous Research LLP, is that banks aren't very good at being small client-facing wealth managers.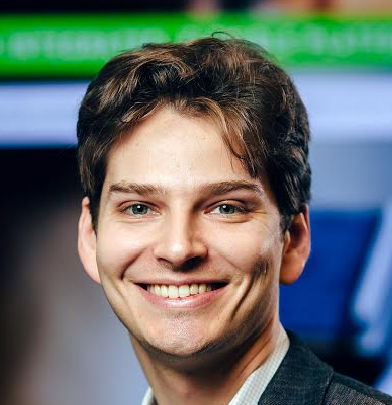 "Are banks ready to become wealth managers and start competing with advisors from companies like Edward Jones that sit in bank locations?" asks Sokolin via email from London. "It's extremely unlikely that banks will be a revolutionary driver of digital wealth management at scale. Wealth advice isn't infrastructure, it's client experience and engagement. That's not the type of software banks are good at building." See: Citi exec 'accidentally' invents cash-robo with 400 RIAs as distribution channel.
But Sievers isn't exactly hiring bankers for the task.
Bullish on banks
Trizic just appointed John Carey as its new chief product officer. Carey, who once served as New York-based FolioDynamix's chief operating officer, was poached from global information and technology firm Accenture Inc., a Trizic client, and is expected to drive growth at banks on the East Coast. (Carey is currently working out of his Connecticut home office and is scouting locations in that state and in New York with an eye toward opening an office.)
And it is banks -- not B2C firms like Betterment or Wealthfront -- that will be the driving force in robo wealth management as the market matures, says Carey, in response to Sokolin's criticism.
Once a skeptic of Trizic's strategy, he declares himself a full-fledged convert because banks have already invested heavily in creating a digital experience on their banking ends.
"I'm bullish on the banks because they already have strong client engagement with the wide adoption of mobile banking apps," Carey says. "Expanding those mobile apps with Trizic's enterprise APIs is a very compelling combination." See: Wells Fargo's new ADV reveals plenty about its robo's ambitions to max cross-selling and minimize channel conflict.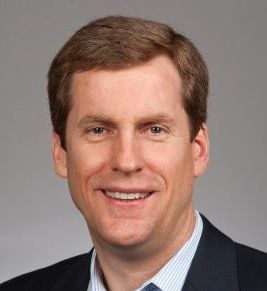 The plan, Sievers explains, is to leverage his firm's relationship with giant Jacksonville, Fla.-based FIS, a Fortune 500 company that provides online banking systems to the banks such as payment systems, debit card systems and check imaging. and sell into its 14,000-strong banking and credit-union client base that includes Bank of America and Wells Fargo.
Sievers sold his previous company, mFoundry, for $165 million to FIS. See: After VC personally supplants CEO, Trizic raises $3.3 million, signs online octopus and begins to shed perception that it squandered a lead.
Reconfigured endgame
"He's selling to the banks' strategic advantages," says Will Trout, head of wealth management research for London-based Celent. "[They have] a built-in, mass-affluent client base just starting out on the investments journey, ready to be cross-sold investments."
In addition to Carey, Trizic's workforce has grown by 50% to 30, and Sievers says this figure will more than double in the next 12 months to around 65. Forty percent of the new hires are expected to be in sales, 40% in technology positions and 20% in back-office roles.
The endgame of the five-year strategy, says Sievers, 53, is a either an IPO or a sale. It's a strategy that represents a shift from that espoused by former CEO Brad Matthews, 39, who founded the firm in 2014, and who stepped down last April. See: Peter Mallouk buys a stake in Trizic. A sale to a larger company, Matthews said last year, was not "the right decision … at least for the time being."
Sievers parachuted into the CEO spot at Trizic as Matthews stepped aside citing fatherhood, a need for space, and a new venture as reasons.
"This [$10 million VC] capital can take us through to profitability," says Sievers, when asked if Trizic would look to the markets again. "[But] if we're growing really fast we'll want growth expansion capital … I could see a round solely made up of strategics as well … but I suspect we'll do another round in two to three years."
'Ocean of support'
The need for a future raise illustrates that "the company needs to either pay expenses or to grow, or both," says Sokolin. "[But] the key point is that all of Trizic's competitors by this point have either been acquired or are very well capitalized. Not raising the round is not an option."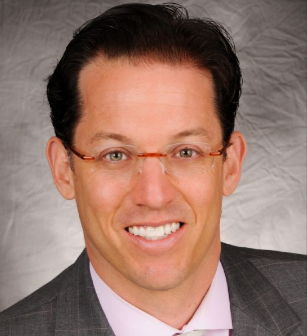 Competitors include Boston-based Fidelity Investments, which has signed on several banks; San Francisco's SigFig Wealth Management LLC, which has Wells Fargo; and New York-based BlackRock Inc., with FutureAdvisor. See: BlackRock may build the biggest, baddest RIA platform yet as 'Boy Wonder' begins 'Aladdin-izing' FutureAdvisor.
FIS is a major investor in Trizic's latest funding round, as is Silicon Valley's Sorenson Ventures, an investment group owned by Sorenson Capital with $1 billion in capital under management; and Betsy Cohen, founder and former CEO of Philadelphia's The Bancorp Inc.
"[FIS support] is not just a huge moat in the banking business, it's a veritable ocean," says Sievers. "We have unparalleled access to their four trust accounting systems, which hold trillions of dollars in assets and millions of accounts."
Sokolin and Trout agree that the importance of the relationship between FIS and Trizic cannot be overstated.
"[It] offers a shortcut to integrating with banks already on the FIS system," writes Trout. "The depth of the integrations gives Trizic the ability to immediately integrate … and enjoy marketing support -- implicit or explicit -- from FIS … It's a huge market!"
Trust connections
Trizic shares its revenues with FIS as part of the terms of their partnership, Sievers explains, and part of the VC raise will be spent improving the connections between the two firm's trust systems.
Trizic counts 60 RIAs among its clients, and expects to sign another 40 to 60 this year. The firm is in negotiations with 15 enterprise clients and currently has four on its books all connected with John Hancock and its Canadian parent, Manulife, which have a combined total of just over $1 trillion of assets under management. See: NextCapital does $30-million VC round with a staggering objective that's taking shape first with John Hancock.
Despite its growth in these channels, Trizic's focus remains unaltered, Sievers says.
"Our strategy is to continue our growth in the RIA and enterprise verticals, while now aggressively pushing into the emerging channel for banks and credit unions," he says. "We have recently landed two top-50 banks, and have another 10 banks moving into various stages of contracting."
---
Related Moves
November 20, 2019 – 10:19 PM
---
December 31, 2020 – 4:37 AM
---
---
---
---