News, Vision & Voice for the Advisory Community
With Abby Johnson in charge, Fidelity is swinging for more fences, beating peers, continuing to see asset outflows and thinking long-term
March 20, 2018 — 9:34 PM UTC by James Picerno
Brooke's Note: If you're Fidelity Investments' CEO, then the biggest conflict comes into play regarding actively managed mutual funds. Your Yin tells you to give your managers the freedom to draw outside the lines, take risks and think long-term. Your Yang says that your core competency is a curmudgeonly willingness to build guardrails and make it about Fidelity and not any hotshot manager subject to the whims of the market. So it's interesting as heck to see the Yin strategy making a comeback under Abby Johnson and working to juice returns -- with the ironic result that outflows are still a big problem. But like investing, building an active investing franchise in a passive investing world is a patient executive's game. What's not to like about her playing it? The approach has its detractors and James Picerno, who built his name writing long-form articles for Bloomberg Wealth Manager, uses his core competency to take on this big topic, buoyed by the perspicacity of myriad sources.
Fidelity Investments is winning across virtually every business line except the one -- active equity mutual fund investing -- that once made the Fidelity brand glow like the spring sun alighting on the Boston Common. 
The Boston investments giant is an assets and fee-generating machine. Fidelity has unassailable franchises across a series of channels from 401(k) recordkeeping to broker-dealer clearing, backed by a $2-billion annual technology budget. 
But Peter Lynch's seemingly magical ability to fill the firm's sails has palled, making much less fun the rise of the Fidelity mother ship to $6.8 trillion in total assets under administration, $18.2 billion in revenues and $5.3 billion in operating income for 2017.
Yet since taking the CEO reins in 2014, Abby Johnson, who once headed the mutual fund division, has quietly allowed her old charges the wiggle room to make a comeback. See: Abigail Johnson takes Pyramis back to its Fidelity roots after her father tried to create exalted brand.
Accolades and outflows
The result is that 2017 was a much-improved year for returns, according to the Fidelity annual report, Morningstar data and Lipper awards. Fidelity's equity funds beat 79% of their peers in 2017. Fidelity's mutual funds overall beat 78%, 77%, and 76% of peers for the one-, three-, and five-year periods ending December 31, 2017, respectively, the report shows.
The bad news is that, for now, it's a Pyrrhic victory in the sense that Fidelity continues to suffer net outflows -- with $47 billion leaving active equity products.
Expect those numbers to creep in a positive direction, says Tim Cohen, co-head of Fidelity's equity investment division.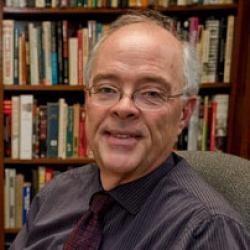 "Flows tend to follow performance," he says. "There can be a lag, but history offers a reason to be optimistic in the wake of last year's solid fund returns." See: Fleet-footed RIAs storm into the active ETF market as fund giants tie pretzel dough.
The $47-billion outflow of 2017 improved on the $58-billion outflow for 2016.
Fidelity's better returns may or may not be appreciated by all investors, plan sponsors and industry observers. That's in part because not all returns are created equal, says David Snowball, editor of Mutual Fund Observer, a web-based research service Davenport, Iowa.
"They appear to be ramping up risk as a way of goosing return," he says. See: In Denver, national REIT wins over Fidelity ETF exec as new CMO. 
Snowball adds: "There are very few Fidelity equity funds that are at, or below, normal volatility relative to their peers. Almost all of them are more volatile than their peers based on beta [which is a] risk-on measure. Fidelity's funds tend to be very high R-squared [a measure of how correlated returns are with the market]. That's a sign that the funds aren't providing a lot of diversification. The value they seem to be providing is running more aggressive funds, according to the numbers."
Citing above-average betas -- a widely used risk metric -- Snowball reports that several of the largest stock funds run by Fidelity have been "exceedingly volatile," which suggests that the company is ramping up risk.
Risky targeting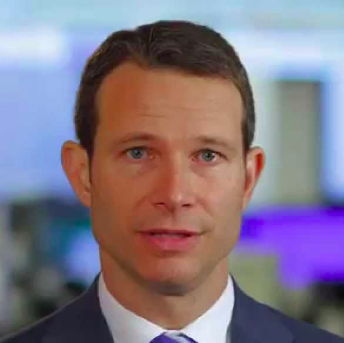 Although Cohen is careful to note that no one can predict investment flows, he does observe that bullish periods for an asset class tend to raise demand for related products. Fidelity's net inflows to non-mutual fund managed accounts were up $37.7 billion and $23 billion flowed into index mutual funds in 2017.
The harshest complaints are directed where Fidelity has raised its betas most -- its target date Freedom Funds, which are designed as asset allocation strategies expected to ratchet down risk ahead of the stated target date that's assumed to be the start of an investor's retirement. See: Why I use target date funds for some 401(k) clients in my RIA but with exaggerated scrutiny and care.
Some analysts say that while Freedom Funds have enjoyed stronger performance in recent years, the rebound reflects an intentional increase in risk to a degree that's imprudent, given the stated investment mandate. See: After 'a lot of flak' Fidelity Investments does a study and pledges to change how it manages its $170 billion of target date funds.
'Playing catch-up'
"Fidelity is playing catch-up," explains Ron Surz, president of Target Date Solutions, a research boutique in San Clemente, Calif.
He notes that in 2014 the company lifted allocations to equities and since then has continued to maintain higher stock weights in line with its competitors.
A few years ago, Surz says, "they were losing out to T. Rowe Price and Vanguard, and Morningstar gave them lower star ratings" in the performance race that drives asset gathering in the popular TDF niche. After 'a lot of flak' Fidelity Investments does a study and pledges to change how it manages its $170 billion of target date funds
Cohen counters that the decision to raise equity weights in TDFs wasn't a market-timing decision -- although he's quick to note that holding more equities has been a profitable move for shareholders. He emphasizes that the catalyst for holding more stocks was based on market fundamentals, namely that the historically low interest rates in 2014 favored expectations for strong equity returns -- a call turned out to be accurate. See: Jim Lauder rebuts RIABiz article on the failure of target date funds.
Growth or safety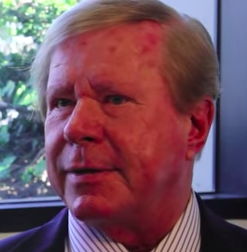 The higher risk levels in Fidelity's TDFs prompted Dassault Systèmes, a French software firm that employs U.S. workers, to move money out of the funds citing poor performance and changes to the risk profile.
Kendall Storch of Longfellow Advisors LLC of Boston, which was hired by Dassault to analyze its TDF holdings, told Reuters this month that "it was not clear to us that [Fidelity] knew what they were doing."
TDFs should systematically lower risk levels, which equates with equity allocations at or near zero when the fund reaches its target date, Surz insists. Fidelity and other big players in the space, including Vanguard and T. Rowe Price, routinely fail to manage TDF allocations with that philosophy, he says. 
Consider, for example, three 2020 TDFs run by Fidelity (FFFDX), Malvern, Pa.-based Vanguard (VTWNX), and Baltimore-based T. Rowe Price (TRRBX). The latest equity weight for the Fidelity fund reported by Morningstar Inc. is 57.4%, or nearly four percentage points above the equivalent for the Vanguard portfolio. The T. Rowe Price fund is even higher at 58.3%. By Surz's standard, all three are far above a prudent level for a target date that's less than two years away.
Asked about the TDF policy at Fidelity, a spokesman says that a target [retirement] date should not be used as a date to stop investing. "Investors need equity exposure through retirement." 
Raising equity allocations may have boosted performance, but Surz argues that the result for some TDFs translates into overly risky portfolios. He asserts that TDFs should evolve to reflect low risk by the time a target date arrives.
"When you're close to the target date the goal is to be safe," he says.
By contrast, TDFs at Fidelity and other fund companies choose equity weights at 50% -- at or near the target dates. "But trying to pursue growth and protection won't do well," Surz says. "You have to pick one." See: The genius of how T. Rowe Price's new robo extends its $165-billion automated advice franchise -- namely as a maker of target date funds.
Solid report card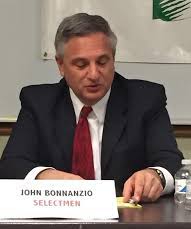 Fidelity Investments, long the poster child for active management, has been on the defensive in recent years as investment flows have favored indexing and ETFs.  
But if there's a downside to the company's considerable bets on open-end funds that attempt to beat their respective benchmarks, it's not obvious in the headline results in the recently published 2017 annual report. Boston-based FMR LLC, Fidelity's parent, reported solid performance overall. The numbers include positive investment flows for the asset management division.
The bullish tide also extended to other corners. Abigail Johnson, FMR's chairwoman and CEO, wrote in the annual report to shareholders that the privately held firm enjoyed "excellent financial performance in 2017" as top-line revenue jumped nearly 14% to $18.2 billion last year while operating income surged 54% to $5.3 billion.
Assets under management also increased, rising 15% at last year's close from the year-ago level to $2.45 trillion. Assets under administration increased 19% to $5.7 trillion, Johnson wrote. Net flows overall gained ground in 2017, advancing a healthy 18%. 
Bumpy rebound
Whatever challenges Fidelity's facing, and there are several, it's clear that the company's enjoying positive momentum in its diversified business model. 
Last month, 18 Fidelity mutual funds won nearly two-dozen U.S. Lipper Fund Awards, which are handed out to portfolios that outperform their peers. If one of the largest providers of actively managed open-end mutual funds is weathering the onslaught of ETFs and indexing, perhaps there's still life left in a business model that emphasizes money managers who claim to excel in security selection to beat the market.

A closer look at the numbers, however, indicates that Fidelity's strong run is less supportive of its active mutual fund business generally than a casual top-down review suggests.
It doesn't help that charges of sexual harassment roiled the firm in 2017, raising questions about the viability of Fidelity's famous -- but now shaky -- star-manager system. See: Fidelity lures a 'game-changing' West Coast practice-management star.
In what some observers say was a sign of change, late last year Johnson greenlighted the dismissal of Gavin Baker, a celebrated stock picker at the firm who was accused of sexually harassing a 26-year-old female employee in the equity research division. Baker denied the charges, but the incident prompted debate about whether Fidelity should scrap its strategy of grooming star managers and instead move toward the team-based approach favored by other fund companies. See: Susceptible to acerbic tweets, Wall Street women report back being happily exhausted, starving, determined and 'nasty'. 
Mutual fund flows
Although Fidelity delivered strong results in many of its mutual funds, the trend for asset flows remains challenged for active equity products.
Overall, Fidelity suffered outflows of $40 billion in its actively managed funds last year, according to Morningstar – the biggest setback for active products at large fund companies. See: After Fidelity Investments and its owners get blasted by Reuters for alleged high-level conflicts of interest, Morningstar accepts the Boston-based giant's explanation.
Drilling down into the numbers, however, reveals some crucial differences.
Consider how asset flows for Fidelity's mutual funds compare in the taxable bond and U.S. equity categories (Figure 1). Fixed-income funds have enjoyed consistently positive flows in recent history, according to Morningstar. U.S. equity flows for Fidelity's open-end products, by comparison, have been mostly negative, although the trend has turned modestly positive in recent months. See: After Vanguard gains $550-billion ETF lead, Fidelity makes 'rabbit out of the hat' play to regain ground.
The positive flow for fixed-income probably reflects the richer opportunities for adding value in the bond market. In contrast to equities, bond indexing is complicated due to various challenges, including low liquidity in many securities. That's fertile ground for active managers, who can exploit the relative inefficiencies in fixed income markets and it's an opportunity that appears to be supporting asset growth in Fidelity's bond funds. 
Active still in the wings
The "fixed-income space is still largely dominated by active managers," notes Brendan Powers, a senior analyst at Cerulli Associates, a Boston-based consultancy. Other niches are relatively enticing for active management, too, he says, such as emerging-markets equities. Nonetheless, interpreting the recent tailwind in fixed-income flows at Fidelity as a sign that a rebound is in the works for actively managed funds generally is expecting too much. 
"Active will continue to have a place," says Powers, noting that a recent Cerulli survey found that financial advisors view passive and active funds as complementary tools. "They find active products useful for certain asset classes."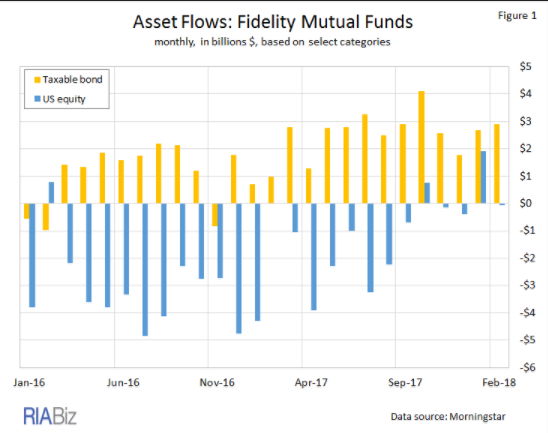 He predicts that an equilibrium point for the embattled active management industry is coming after years of losing ground to passive products – but not yet. Despite Fidelity's firmer numbers in 2017, Powers doesn't think the tide has turned for active. "Passive will continue to gather significant assets." See: Vanguard Group gets under RIAs' skin by launching ETFs supposedly aimed at helping them.
Mission-driven
Questions about investment strategy aside, the improving fortunes of Fidelity reflect positively on Abigail Johnson, who became Fidelity's chairman in 2016, succeeding her father, Ned Johnson, who ran the company for four decades before retiring in 2016. Last year's upbeat profile for the company presents an encouraging start to her first full calendar year as chair, president and CEO. See: Abby Johnson wins RIA respect by articulating her bold vision for Fidelity's future at the company's Executive Forum.
Nevertheless, there is pressure on Johnson to deliver, particularly because she's a woman in a high-profile position, says Denise Valentine, a senior analyst who tracks the wealth management industry at Boston's Aite Group.
As a new leader of Fidelity, "Johnson's been on a mission," Valentine continues. "With all the upheaval in the financial industry recently, a new CEO has to come in and prove herself quickly."  As a woman, "she has to work harder and do better," Valentine says. But Johnson "was groomed for the role" and so far she's had a good run. 
A year of recovery
Despite Johnson's success, the challenges to Fidelity's hefty mutual fund business remain a weak spot in the company's otherwise expanding empire. Although 2016 was an especially rough year for active strategies at Fidelity (and its counterparts across the industry), its capacity to deliver growth in 2017 leads some observers to predict that the worst may have passed. 
Strong investment returns for several of Fidelity's marquee funds stand out, says John Bonnanzio, an editor at Fidelity Monitor & Insight, an independent newsletter.
He points to the Fidelity Contrafund (FCNTX) in particular. "Last year was an amazing rebound for Contrafund. It beat the S&P 500 substantially while assets appreciated by roughly a third."
According to Morningstar, FCNTX earned a robust 32.2% total return last year – more than ten percentage points above the market's 21.8% gain, based on the S&P 500 Index.
Contrafund's stellar performance wasn't an outlier. "Last year was a pretty good year for Fidelity," notes Katie Reichart, a Morningstar analyst. "A lot of the firm's equity funds really thrived." See: 'No BS' Mike Durbin leapfrogs up the Fidelity Investments ladder but can he serve RIAs, eMoney and Abby?.
Fidelity isn't shy about highlighting its performance results. For the 12 months through the end of 2017 "Fidelity funds in aggregate outperformed 78% of competitors' funds," based on asset-weighted results, the company wrote in its annual report.
'Right-sizing'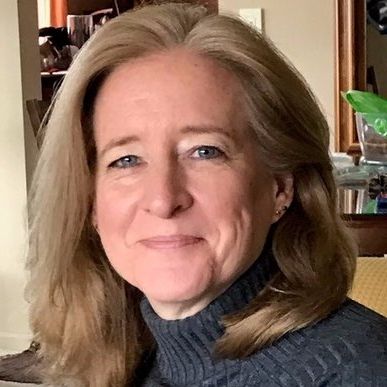 But was the firm's bull run with fund performance last year linked to Johnson's leadership?
"Maybe not," says Bonnanzio. The fact that equity markets rallied sharply last year, however, is no trivial factor. "A rising tide lifts all boats," he says. Whatever the reason, "a big piece of Fidelity's assets are in equity funds and in a year when the S&P gained 20%-plus you're picking up more fees." 
Looking at the company's overall business results, Johnson's fingerprints show up more clearly, Bonnanzio adds.
"Fidelity's paying more attention to expenses. In 2017, they offered buyout packages to 3,000 employees [in a company with about 45,000 workers at the time]; half accepted. Overall, they're right-sizing the business, squeezing out employees who've been around for 25 years and trimming overhead."
"They understand that to compete in an age of indexing they need a back office that's running as efficiently as possible and tech is the key," he says.
AUA growth
Several analysts who spoke with RIABiz emphasized that while firmer performance in Fidelity's mutual funds is helpful, it's important to keep in mind that the company has become increasingly diversified, including developing business lines that focus on being an intermediary provider of financial services.
"It's not a pure asset manager," reminds Morningstar's Reichart. "And it's not just an active manager." Fidelity has several business divisions "and it's seeing growth from across those businesses." See: Fidelity launches new robo as Schwab's hits $8.2 billion in assets.
Workplace solutions and the personal investing unit are holding their own. Reichart points out that "they have a pretty strong businesses outside of asset management. They're not just thinking about assets under management; it's also about growth of assets under administration."
The private investments unit posted record AUA at 2017's finish: $2.05 trillion -- nearly 20% higher over the year-earlier figure. 
SMAs rising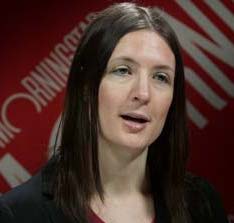 Fidelity can also point to victories in gathering assets outside the challenged realm of open-end mutual funds. Aite's Valentine notes that the Department of Labor's partial implementation of its fiduciary rule last year "is pushing money into managed accounts." See: Why exactly Fidelity chose 2018 to levy visible .05% 401(k) surcharge on Vanguard funds.
While Fidelity reported net outflows for its equity mutual funds last year, its active separately managed accounts continue to pick up assets. At 2017's close, the firm's SMA assets totaled $124 billion, up from just $18 billion in 2009, according to the annual report.
By the company's reckoning, "this demonstrates that customers still see value in active management, but many are looking for exposure to
different types of investment vehicles."
New ETF tricks
Although Fidelity may not be the first name that comes to mind in discussions of ETFs, the firm has a small but growing footprint in the sector. The company's two-dozen ETFs collectively hold roughly $11 billion in assets, according to ETFdb.com.
Granted, that's merely a rounding error next to ETF product lines at Vanguard Group and BlackRock Inc. See: How BlackRock stopped Vanguard from devouring ETF market share by pleasing RIAs -- but how that strategy could endanger iShare profit margins in the long run.
It's also small change in comparison with Fidelity's total mutual fund business. But the competitive pricing of Fidelity fees for its exchange list products, along with a relative wide range of equity offerings including sector and factor ETFs, suggests that an old-line active management shop can learn new tricks. See: At Inside ETFs, Vanguard CEO skipped over ETFs to get to a hotter topic -- mass delivery of financial advice.
Offering something for everyone may not be a recipe for dominating any one corner of the financial industry. But if recent history's a guide, Fidelity's learning how to play the long game to stay relevant and profitable. 
"No other company in the financial services industry has a comparable mix of Fidelity's asset management capabilities, institutional investment solutions, workplace benefits platform, and retail brokerage offerings," Johnson stated in the annual report. "By leveraging our capabilities to offer a mix of active, index, and hybrid investment styles across multiple investment vehicles, Fidelity is well positioned to meet the evolving needs of customers."
---
Mentioned in this article:
---
---
Share your thoughts and opinions with the author or other readers.
---