News, Vision & Voice for the Advisory Community
The Focus Financial-owned DFA RIA faces hazards of going '100 miles per hour' but Buckingham CEO Adam Birenbaum has no fear
March 2, 2018 — 9:28 PM UTC by Oisin Breen
Brooke's Note: I consider them to be an odd couple of sort -- Adam Birenbaum and Rudy Adolf. The former is a heart-on-sleeve Midwestern millennial with a roll-up, Buckingham. But his roll-up is inside the New York-to-the-core Focus Financial, the Habsburg Empire-esque dominion of Adolf. He stays quiet in the manner of his dealmaking backers of New York and Greenwich money pots. But Focus Financial has been closing some big deals of late and Buckingham's deal rate leaves a comet trail. The two men seem to understand and appreciate each other and benefit from a grand partnership that always did well but seems to have found an unforeseen new momentum.
Buckingham Strategic Wealth is on a spree of buying RIAs so extraordinary that two-word descriptors do the job.
"It's wild!" says Adam Birenbaum, CEO of St. Louis-based Buckingham Strategic Wealth and BAM Advisor Services, which both largely invest in Dimensional Fund Advisors mutual funds.
Between January and the end of June 2018, Buckingham Strategic Wealth will roll-up $2.2 billion in RIA assets, closing an M&A deal every 26 days, according to Birenbaum. The RIA now has about $13.8 billion to go along with nearly $20 billion of AUA in the firm's TAMP, BAM. 
"They're just kicking butt," says Alex Potts CEO of San Jose, Calif.-based Loring Ward, a DFA TAMP with $17.5 billion in AUA. "I think Focus [Financial] has been fueling the fire for them."  
When Focus Financial Partners LLC bought the Buckingham Companies in 2007, the TAMP has $5 billion of AUM and the RIA had $1 billion.
Focus Financial owns Buckingham Companies, which owns both the Buckingham RIA and the BAM TAMP to accounting firms that outsource wealth management. Focus was recapitalized in 2017 when Greenwich, Conn.-based Stone Point Capital and New York-based KKR purchased it. See: Stone Point and KKR buy Focus Financial for $2 billion by employing massive leverage.
'Unlimited capital'
"I've got unlimited capital to deploy in ways that are effective to help us build the organization that we want to," says Birenbaum, "and a partner that says 'how can we help,' not 'hey, here's what you should be doing.'" 
The Buckingham CEO is also beginning to play another card of rolling up the clients of its own TAMP -- Norfolk, Va.-based WealthQuest Financial Services, formerly a client of Buckingham's TAMP, BAM Advisor Services, and now a full part of Buckingham's RIA. WealthQuest had $537 billion of assets under management, according to its February ADV.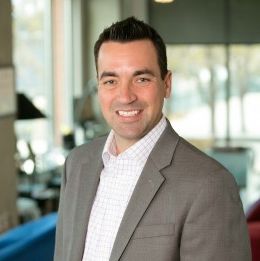 Birenbaum sees bringing a client from one side of the business to the other as a natural progression for WealthQuest, which already had close ties to BAM beginning to think about succession planning. See: Focus Financial doubles down on financial engineering by making five hires -- four of them deal hounds.
Birenbaum was initially unavailable for comment for this story -- he was flying home after finalizing Buckingham's seventh acquisition in the past six months.
What can possibly go wrong?
"They are really a machine," says David DeVoe, managing partner of DeVoe & Co. a San Francisco-based M&A consultancy. "They are closing deals all the time, but they don't really go to the press with it -- so few realize how active they are."
Mario Andretti M&A
On the question of whether Buckingham's current RIA-led growth is sustainable, both culturally and in terms of execution, DeVoe accepts that Birenbaum's deal spree demands an unblinking intensity. 
"If you are driving down the freeway at 100 miles an hour, if you make a mistake you will end up in a ditch," says DeVoe. "The same goes for fast growing businesses: Your execution has to extremely tight, or you will crash and burn."
Focus is key in allowing so much to happen at mach speed, says Aaron Grey, who formerly director of operations at Denver Money Manager LLC when it was rolled up by Buckingham, and who is now a wealth advisor and advisory team leader at the firm's RIA.
"Buckingham's access to cash to execute a transaction is not something a lot of other folks have," says Grey. "[In] a lot of other initial conversations we had, the financial transaction was going to be some flavor of stock swap … [but] Buckingham can structure a deal where cash is the primary financial instrument that's being transacted. That's a pretty big deal. Money talks." See: Why a $25 billion RIA just went with Alex Murguia's startup's financial planning software.
Still, such high voltage institutional support for inorganic growth carries risks to the organic human soul.
Dark side of the moonshot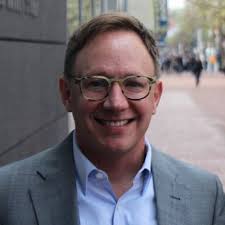 "You hope it doesn't suck the life out of him," says Potts of Birenbaum's relationship with his firm's heavyweight backers, "but I don't think it will. He knows potentially what the dark side can be, but my guess is he'll do a good job managing it. It's a big entity though and KKR and Stone Point. Stone Point is really big, so hopefully they let him keep running things." See: Focus Financial's 'extraordinary' purchase of $16B-AUM SCS Capital and what Stone Point -- both buyer and seller in the deal -- may do to juice its investment.
Birenbaum says the culture that led him to sign on at Buckingham for $8 dollars an hour, despite having investment banking experience and one year at law-school under his belt, is intact and that many hands make light work.
25 team member-touch
"In any transaction we probably have 25 different team members touching it in some form or fashion," he explains. "I think we're one of the few firms that has built out the team and the infrastructure and the process to do this as a strategy. We have a three-person dedicated transactions team … [and] we have roughly a 10-person on-boarding and integration team." See: Giant DFA customer puts young CEO in charge to execute ambitious national plan.
"In Buckingham's case," DeVoe agrees, "I think their thoughtful, methodical approach to running every aspect of the business not only drives their growth, it also enables them to manage a hyper-growth organization without veering off the road."
"Folks hear names like Focus, or behind Focus, KKR or Stone Point, and they think cold private equity with basically their own financial goals and intentions," Birenbaum admits, "but I think our model, and this was set up by Rudy Adolf [CEO of Focus], is one of independence … of not turning entrepreneurs into employees. We've had the best of both worlds."
But Birenbaum denies the possibility that his firm's persistent M&A activity might mean organic growth at Buckingham's RIA could stall. 
"The larger you get, the more challenging it is to grow on a double-digit percentage basis organically. But Buckingham has real organic growth in the very high single digits."
Grey adds: "It's a business requirement to continue to grow and grow organically. It's great to grow with acquisition, it adds to the AUM, but the cash flow that we get from them isn't necessarily all free cash flow as we need to pay for it, so organic growth is very important."
By way of demonstration, Grey showed RIABiz the firm's growth numbers in Denver since his firm was rolled-up into Buckingham. According to Grey's figures, Buckingham's Denver operation has almost tripled in size, with AUM growing 2.8 times. Of this sum, 0.8 is organic growth, 1.4 inorganic growth, and the remaining 0.6 is market-related. 
"Once we plugged into Buckingham, and their resources we had more bandwidth, because we had resources covering us," says Grey. "[M&A] transactions are not only good in adding AUM via acquisition but it also really catalyses the organic growth." 
Passive future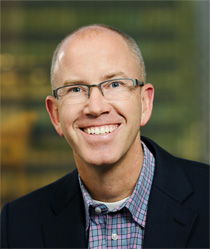 Birenbaum also rejects the idea that his firm's current growth trajectory might be a requirement of his private equity backers, saying that he is merely taking advantage of the growth-potential afforded his firm by its support. 
"We don't have any M&A targets or quotas," he says. "We don't have any specific M&A goals. We're simply joining forces with like-minded firms." See: Why the PE that helped take LPL public now controls Edelman Financial and plans to invest more heavily.
By the end of 2018, Birenbaum expects Buckingham's TAMP to have $20 billion in AUA, which would mean $1.5-billion in annual growth since he took over -- an amount set to rise.
"We've never been busier," says Birenbaum. "All of these transactions -- the seven that we do this year – will be worth well over $2 billion of total assets [when combined], and that's only [in] the first half of the year, so we'll see what ends up happening."
Birenbaum has overseen more than 30 deals since he took the lead at Focus-owned Buckingham at the tender age of 32.
When the Buckingham Companies joined up with Focus in 2007, the then 13-year-old RIA business had $1 billion in assets under management and their younger, 1997-founded, TAMP business, BAM had $5 billion in assets under advisement.
By the time Birenbaum took the helm in 2010, Focus Financial's increased fire-power was already in evidence as Buckingham's RIA grew three-fold in just four years to $3 billion in AUM, and BAM's AUA grew 50% to $9 billion. See: Focus Financial gets a long-sought $400 million DFA RIA in Dallas -- with Adam Birenbaum's firm as the final added ingredient.
Buckingham is not only owned by a huge roll-up, a huge roll-up in its own right, and a TAMP, it is also one of Dimensional Fund Advisors LP's largest clients. Both Birenbaum and Potts say that while their firms differ in terms of their growth strategy and the fact that Buckingham also has its own RIA, they are both on the right side of history when it comes to their evidence-based support for passive-investing and firms like Austin, Texas-based Dimensional Funds; Malvern, Pa.-based Vanguard Group; and AQR Capital Management LLC of Greenwich, Conn.
"All of the academic evidence continues to show that folks can't [beat the market], and the cost of trying is simply not worth the effort," says Birenbaum. "That passive, evidence-based, low-cost globally diversified solution is going to be the way of the future." See: Vanguard Group gets under RIAs' skin by launching ETFs supposedly aimed at helping them.
"Why take risks on the investment side that you don't need to take?" asks Potts. "It just doesn't make sense to me."
Unfazed by PEs
Even though one of the main narratives coming out of Birenbaum's stewardship at Buckingham is the significant M&A-backed growth of his firm's RIA, he rejects the idea that the firm's TAMP, BAM Advisor Services, was being sidelined. 
"In no way is our TAMP business secondary, [but] it is absolutely not growing as fast as [the RIA]" says Birenbaum. "We have slowed down bringing on too many new firms [TAMP clients], as we've been doing a whole lot of infrastructure investment." See: Orion lands $27-billion AUM account as BAM Alliance phases out its homemade system built on Schwab PortfolioCenter.
"The TAMP business will continue to grow" Birenbaum continues, "but whenever you can grow organically and inorganically, like we have on the [RIA] side, I think that will continue to outpace the TAMP." 
Asked if his seven years leading Buckingham spending so much time up close and personal with private equity firms driven primarily by profit has dinged his idealism, Birenbaum professes to be unfazed. 
"I don't think I quite understood [in 2003 when he joined Buckingham as an intern] what a blessing it is to do the work that we do," he says.  "I wish I had known that earlier … I also didn't realize what opportunity lay ahead in our industry … [and] we haven't scratched the surface of all the opportunity and possibility for positive change ahead of us."
---
Mentioned in this article:
---
---
Share your thoughts and opinions with the author or other readers.
---