News, Vision & Voice for the Advisory Community
Private Client Resources, founded in 2000 projects it will break even next year but declines to say how it'll pay back mounting pile of loans
March 19, 2018 — 7:03 PM UTC by Oisin Breen
Brooke's Note: Here's what's clear to us: PCR is a well-funded operation shooting for the rim of a vast and underserved market and led, since 2016, by CEO Bob Miller, with a mandate to shake things up. See: With Addepar muscling in, original UHNW software force PCR hires new CEO, triples engineering staff, kills off asset-based pricing and seeks more RIAs. But we were somewhat hamstrung in getting hard financial data until a source provided us with the document that this article is based upon. Applying technology to the perennially nascent category of alternative investments reporting is an RIA bleeding edge. So it should come as little surprise that this remains a story of red ink and speculation about when the spilling of it will, if ever, end. The wrinkle in this article is that PCR began life as a way for family offices to share the expense of reporting alternative assets. It racked up debt for years doing so before becoming a more aggressive, outwardly focused firm with ambitions of achieving ROI. The debt has not gone away, however, and more loans are needed.
PCR is counting on financial advisors to pour hundreds of billions of dollars into alternative investments but first it hopes a few ultra-rich investors will see a bridge loan paying 10% as a better way to put money to work than, say, a junk bond yielding 8%.
Private Client Resources LLC sent out an offering memorandum seeking between $1.5 million and $2 million in new funds to tide it over through at least another year of losses -- only to be followed by a far larger financing challenge. 
The Wilton, Conn.-based software firm for ultrahigh-net-worth clients published the cash solicitation March 12 but also signaled a looming debt that will require a much bigger loan, investment or buyout.
RIABiz obtained a copy of the memorandum, which discloses that the lender of $2 million coughs up the cash amid a mounting pile of debt and with a short deadline for paying it off.
'Not anticipated'
"It is not anticipated that PCR will have income or assets sufficient to pay off such [$12 million] debt absent a recapitalization, refinancing, sale, merger or other capital transaction," reads the memo by CEO and vice chairman of the board Bob Miller and chairman Josh E. Fidler. "See: With Addepar muscling in, original UHNW software force PCR hires new CEO, triples engineering staff, kills off asset-based pricing and seeks more RIAs.
The memo predicts the firm will break even in 2019 despite an 18-year track record of spilling red ink.
PCR's funding plea also detailed a more momentous financial challenge looming -- a $12 million lump payment that needs to be paid by 2020. The $12-million bogey is accrued from two previous borrowings by PCR of $6.7 million, and assumes $1.5 million of funding in this latest round. See: What exactly to make of PCR 'doubling' assets to $250B in an eye-blink amid Addepar's inescapable presence.
The repayment deadline is December 2020. PCR recorded an EBITDA loss of $2,316,384 in 2017 and a net income loss of $3,618,438, according to the memo. The company forecasts 2018 EBITA losses of $484,593 and net income losses of $1,628,405, it adds.
Planned funding round
The much better news for PCR is the white knight nature of the debt holders -- the dozens of family offices that founded, and still own, the firm.
"PCR's core investors are committed to the transformation [toward aggregation] we are executing [and recognize] the value the company is creating with continued success," the memo reads.
Miller spoke with RIABiz at length for this article but declined to comment on the record. He did provide us with this statement: 
"PCR cannot countenance disclosure of its confidential information and therefore cannot cooperate with this article. The Company has achieved new technical, operational and financial milestones recently. It is fully funded, financially stable and enjoys the strong support of its existing investors. Because we are at operating scale, the company's capital needs are small. Any inference to the contrary in this article is inaccurate."
New money needed
PCR got its unconventional start in 2000 when a group of private clients created software tailored to meet their ultrahigh-net-worth needs, splitting the cost among themselves. See: Private Client Resources is a software darling of private banks but can it conquer RIAs?
Only later did the investors realize PCR's potential as a viable investment that could earn a return on investment, sources say.
But such an outcome is thwarted when existing investors continue to invest cash, a practice that becomes a self-perpetuating cycle, says a source who asked not to be named. 
"I believe PCR needs to attract the new money to make a go of it outside the family office world," the source says. "[If investors] are throwing minimal cash, hoping to finally get out, salvaging their initial investment via acquisition, then [internal funding] would be bad ... PCR need to find a new source of money, to mitigate that type of behavior." See: PCR singles out Advent/Black Diamond for reverse predatory pricing in bid to move further downmarket.
But focusing on the debt may obscure the solid client base and loyal investors that got PCR to where it is today -- an occlusion that is the product of an old shared-technology, cost-sharing project that morphed into a startup late in its business life, says Peter Giza, principal of Spitbrook Associates LLC, an advisor technology consultancy in Auburn, N.H.
Not 'flipping'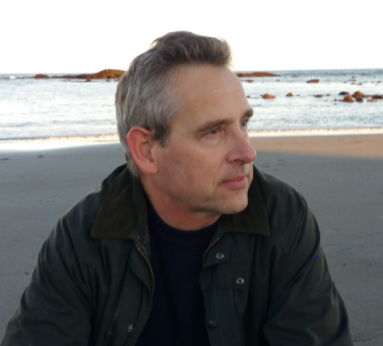 "This is a startup -- of course there is going to be debt. He's not taking an old company and perking it up, he's flipping it over," says Giza, who spoke with Miller March 15 and noted his enthusiasm and confidence. "The good news is that PCR has a lot [of relationships] already and they have a track record, albeit a bit sketchy, that they can lean on with the help of their old-money friends."
The lender will be rewarded for taking on risk. PCR will pay an interest rate of 10% per annum. The first tranche of interest payments on the debt incurred from PCR's latest round of funding are due at the end of September and payable semi-annually, according to the offering memorandum.
One risk to the lender is that PCR's interest payments may be deferred on two conditions:
If its working capital ratio (that is, the ratio of current assets generated, excluding cash and liabilities created upon issuance of new notes not then issued, relative to current liabilities) is less than 2-to-3 on the last business day of each of the three calendar months preceding the first payment date.
Secondly, under the same calendar-based conditions, payments may be deferred if PCR's liquid assets fall below $1.5 million.
The memorandum states: "With a recurring revenue business model, demonstrated market leadership, and a sizeable market opportunity management believes that PCR can become quite large and will be an attractive acquisition candidate for a number of corporate buyers."
Never a profit
Old-money friends and family notwithstanding, PCR is likely "trying to dress itself up to sell," says Craig Pearson, CEO and co-founder of Private Wealth Systems Inc. in Charlotte, N.C., a self-described "competitor" of PCR's.
"All investors, including PCR's, need a return on investment," writes Pearson in an email. "With such a large capital base it's hard to make a sound economic case of [PCR's] long-term survival."
Despite being one of the early trendsetters in bringing modern technology to bear on financial reporting, PCR has never made a profit.
"PCR has been generating revenue for 15 years," the memorandum states, "and at no time has revenue been great enough to cover costs in a manner that would permit PCR to continue self-sustaining operations."
It is not just PCR that is struggling to turn a profit by systematizing the viewing of alternative assets. The speed at which Silicon Valley-based Addepar Inc. is burning through the $140 million of venture capital it raised in June 2017 has raised eyebrows, as has its understanding of the market in which it operates. See: Addepar raises $140 million, unveils a very Tesla board member and seeks RIA data utopia.
Addepar issues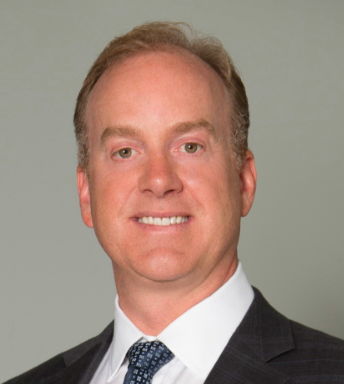 "Many people compare Addepar to MyCFO.com from the late 1990's and the dot-com boom," says Pearson, who sold UHNW reporting firm WealthTouch to Archway Technology Partners in 2014."It was sold for pennies on the dollar." See: How two ex-myCFO guys are winning big RIA clients by using a pilot fish strategy to win Advent clients without harming the host. 
That said, myCFO was itself a wealth manager.
Pearson, however, contends: "You need to be born from this industry to understand the problems that exist, and to build a platform that solves the structural issues of multi-asset, multicustodial data capture, processing, and performance reporting, You also need to have a sustainable economic model."
Deep pockets and industry experience count for a lot however, says Giza.
"To thumb one's nose at PCR or Addepar is foolish. Addepar has very deep pockets [and is] backed by people who can afford to lose $140 million without much pain." See: Power Player: Addepar's Eric Poirier drags RIAs to seek alpha in a beta world even as the advisors demand -- and get -- eMoney and FolioDynamix connections.
Not easily beaten
Beyond Addepar and PCR, Giza says the demand in PCR's market shows up in other ways.
He references Fort Mill, S.C.-based LPL Financial's 2012 acquisition of Fortigent, a firm that was popular with big RIAs for its ability to carefully research and report on alts. See: An LPL-ified Fortigent bursts back on the scene with new software, new pricing and a surge of growth.
---
Mentioned in this article:
---
---
Share your thoughts and opinions with the author or other readers.
Jeff Spears said:
March 19, 2018 — 10:08 PM UTC
Robert Miller, CEO and Vice Chairman of PCR said:
March 19, 2018 — 10:11 PM UTC
---
---