News, Vision & Voice for the Advisory Community
The Boston giant also added staggering 1.6 million plan participants but here comes DOL rule's BICE and the need to come extra clean on all those in-house funds
March 16, 2018 — 5:41 PM UTC by By Lisa Shidler
Brooke's Note: The past decade has been tough on kings. Wall Street brokers and active managers have become fainter versions of their former selves. Other monarchs have actually extended their borders. Schwab Advisor Services still rules RIA custody. Vanguard Group dominates passive investing as much as ever. DFA owns factor investing. Also on that list is Fidelity Investments with regard to the 401(k) business. If Fidelity's 2017 401(k) performance is any indication, its market domination is more than intact -- but not without some fancy fiduciary footwork and some big investments in humans by the company. The bigger factor, however, is the one you can't write a check for -- its willingness to take on more liability for the financial advice it dispenses. Our sources say that may be the one thing that's winning and retaining the most plan sponsors. In other words, Fidelity was forced to stop acting like so much like a "merely incidental" broker and start acting like an RIA. Of course, that raises its own issues ... with RIAs.
Fidelity Investments is not only king of the 401(k) business in a post-DOL-rule era but managed to pull faurther out front in 2017 as it began to comply.
The Boston-based recordkeeper added $280 billion of administered assets during the 12 months ended Dec. 31, or about 20%. The leap was from $1.36 trillion at 2016's year end to $1.64 trillion as 2018 began.
Fido's growth is staggering when you consider it's one of only the two or three players, Vanguard and Empower, in the 401(k) market, have $280 million or more of assets, according to 2016 Cerulli data. Fidelity's growth included 1.6 million in new participants, an increase from 27.5 to 29.1 million for the 12-month period ended Dec. 30, 2017.
Consider that Schwab just reported that its 401(k) participant totals grew from 1.53 million to 1.58 million in 2017. 
Fidelity hegemony can hardly be overstated, says Scott Smith, an analyst with Cerulli Associates in Boston.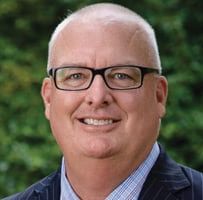 "Looking at the overall DC market, Fidelity has had a sizable lead in AUA over its closest competitors –roughly $1 trillion over a cluster that includes Empower, TIAA, Alight Solutions (formerly Aon) and Vanguard."
A manager walks into a room ...
The DOL rule, which went into effect in June, had the potential to hurt Fidelity. Instead it helped, say plan consultants, RIAs and other observers. 
Fidelity thrived by upping its game in a way that competitors did not: It made "point-in-time" fiduciary service available at the plan level to plan sponsors whose plans manage $50 million less for no additional fee.
Point-in-time fiduciary care is when a Fidelity manager advises a plan sponsor and holds him or herself responsible for advice as of the moment they are standing in the plan sponsor's office -- but technically not the moment they walk out the door. See: Schwab's big reveal at its July update: Goal to hire 1,800 financial advisors and unpause branch expansion. 
The concept comes under ridicule by some in the industry for using a camera to do a video recorder's job.
"The manager comes in and says: I am only responsible for this day," says a Southern California-based plan consultant with many clients who use Fidelity plans, and who asked that their name not be used.
"It's a little bit of a false sense of security but much better than: we'll never be a fiduciary. Vanguard won't even be a point-in-time fiduciary."
Vanguard spokeswoman Laura Edling defended her firm's ability to guide plan sponsors.
 "Vanguard has long served as a strategic partner to sponsors and consultants, providing them with the tools and resources to better manage their plans and have a clearer view into the retirement readiness of their employee populations," she writes in an email. See: Why exactly Fidelity chose 2018 to levy visible .05% 401(k) surcharge on Vanguard funds.
Edling adds: "We work closely with sponsors to build thoughtful, streamlined plans, and offer innovative data, tools and services – ranging from plan metrics on participant behavior and peer benchmarking, to customized analytics and data visualization technology." See: How Vanguard lost a $19.4-billion 401(k) account to Fidelity and why it's the exception to the rule -- and isn't.
More, not less, guidance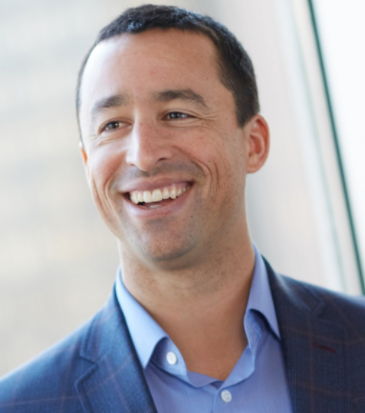 Fidelity has also expanded its 401(k) help beyond point in time, says Tom McGirr, senior vice president of Fidelity Investments.
In the past, he adds, Fidelity call center staffers fielded thousands of questions from clients.
But once the DOL rule was on the cusp of becoming a reality, Fidelity had to make the strategic decision whether call center staffers could offer what -- under new DOL rule screw tightening -- could be construed as on the spot fiduciary advice.
McGirr explains that his firm spent months planning how it would handle participant advice in light of the DOL's fiduciary rule -- and fears of stepping on the toes of advisors -- before gambling to err on the side of giving more guidance, not less.
"For the continuity of service we realized it would be important for us to take on the role as a 321 service provider," he says. "For example, if the market goes down 300 points and we get flooded with calls, we can have an in-depth discussion about risk tolerance. But if we even suggest that the person should stay the course, then that is considered a hold recommendation and that is considered investment advice. We felt it was important to become a fiduciary advice provider." See: TD Ameritrade launches a 'Goldilocks' 401(k) approach aimed at competing with big wolves -- like Fidelity and Schwab.
The hard choices Fidelity is making cut both ways but are, on the whole, positive, says Fielding Miller, CEO of giant CAPTRUST Financial Advisors, which manages about $250 billion of assets from Raleigh, N.C. CAPTRUST uses Fidelity as a recordkeeper of many its advised plans.
"The point in time advice is making advisors nervous as it could potentially disintermediate them. Now that they have the fiduciary advice, it's significant because others have gone the other way and aren't comfortable with it." See: How Merrill Lynch 'shot to hell' the RIA fiduciary citadel by casting its $7.5 billion fiduciary 401(k) unit as smaller, purer and more future-minded on paper.
Dealing out advice
But Mike Alfred, former co-founder of BrightScope who left earlier this year to found a crytocurrency research firm, is less than impressed with the advice offering.
"Advice is table stakes now. I can't think of any leading plan provider that doesn't offer advice fully integrated into their platform. I get that everyone has to have their pitch, but it's a real commodity in the industry and a lot of these small startups are starting to disrupt."
Indeed, Bloom Inc. in Leawood, Kan.; Betterment for Business in New York; Vestwell Inc., also in New York; and Human Interest Inc. in San Francisco are among the newer entrants pouring resources into the market. See: Fidelity exec joins 401(k) robo he formerly serviced with hyper-micro mindset.
Fidelity is not totally out of the woods in wrangling with the effects of the DOL rule. The thorniest aspect of it -- the best interest contract exemption -- has yet to be implemented by the Department of Labor -- and Fidelity is not complying with that aspect ahead of implementation.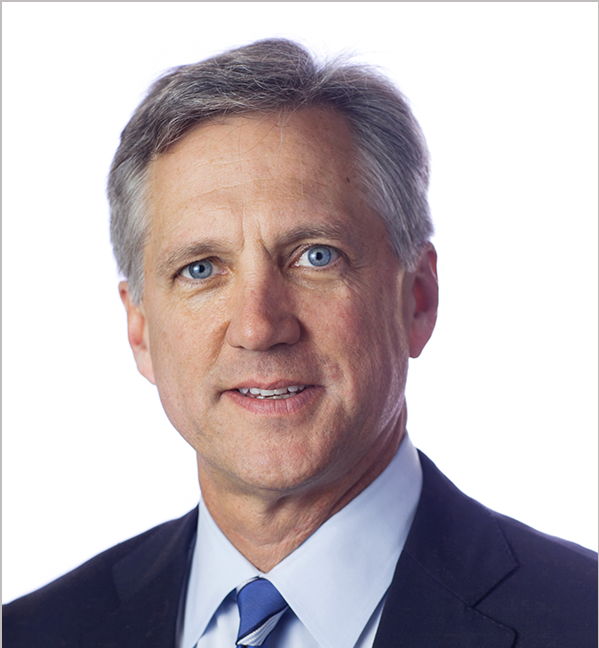 "Their managers will need to say in writing: I'm totally conflicted in recommending Fidelity mutual funds," says the Southern California plan consultant source. See: Why brokers can't exactly relax even after DOL promises, in effect, to drop BICE from its rule, then delays it 18 months.
Rule booster
That said, the consultant adds that at the moment Fidelity mutual funds are a very happy topic for Fidelity because they are performing exceptionally well relative to more than 70% of peer funds.
Fidelity has gotten a giant lift from the Department of Labor's fiduciary rule, helping to rocket the firm past nearly all the competition, says James Lowell, editor of Fidelity Investor and Fidelity Sector Investor.
"There is no question that they've benefited from the DOL rule. If you ask 99% of shareholders what the DOL rule is, they won't know, but if you ask 99% of Fidelity's competitors, they understand that anytime the business of investing becomes more transparent, a discount brokerage like Fidelity is going to win," he says. See: How Scottrade's 'pain'-seeking sales tactics and 'cut-and-paste' lawyering allegedly led to breaching a DOL rule.
But Alfred cautions against reading too much into Fidelity's asset growth given the rocket boost provided by the stock market.
Market by the tail?
"I think the fact that the S&P was up more than 20% has been a bigger boost..." Alfred says. "If you knew the net sales numbers, it might not be as bullish. The net sales numbers are what matters and this is a reason it is never disclosed. The reporting on sales is gross." 
Miller says that Fidelity doesn't need to disclose net assets to accurately estimate those gains.
"The average 401(k) asset allocation is 60/40 and if they gained 14% to 15% for the market then they gained 5% to 6% organically [then] that's a lot," Miller says. Five percent would be about $65 billion.
Fidelity's DC business added $70 billion in new client assets - and the entire Workplace Solutions division ended the year with $2 trillion in assets. In the DC small market place, Fidelity secured $13.5 billion in sales, a record high, according to the Fidelity 2017 annual report.
Last year, Fidelity won a $19 billion Chevron account from Vanguard and a $4.5 billion CBS account from Transamerica.
Fidelity's DC Portfolio Advisory Services added $85 billion in assets last year. Those PAS managed account assets came from other Fidelity accounts that weren't previously using managed accounts, McGirr explains. The program costs around 50 basis points, but can vary.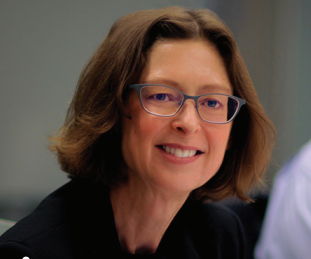 Fidelity's growth in managed accounts is significant, Miller says. The firm is clearly a direct competitor to Financial Engines, he adds. See: Fidelity Investments (explicitly) enters 401(k) advice game -- then Financial Engines' shares plummet despite its 'Mutual Fund Store' RIA winning Boeing and Ford accounts.
"They are aggressively pursuing their PAS program. It seems this is one of their leading initiatives," Miller says. With their managed account program, they use proprietary research to support their advice and most other provider use third parties to reduce fiduciary risk."
Vs. Vanguard
DOL rule and new services aside, Fidelity's success in 2017 is built on a bigger wave of brand, technology investments and honed sales practices, says Phil Chisholm, Rhode Island-based vice president of product management at Fidelity.
"There was a lot of uncertainty over the new rules and fee disclosure. It starts evolving and it almost becomes a flight to quality. People like to go vendors they recognize and we've really benefited in that kind of environment. In these times, we see a lot of inflows."
Lowell says Fidelity's edge in the small plan arena is technology. See: Unknown San Francisco 401(k) robo with famous backers gets $11 million more in VC funding -- and an interesting brand.
"You're seeing the fruits of Abigail Johnson's labor over the last decade in regard to how capable and swift Fidelity can execute a swath of their businesses. In the smaller balance 401(k) plans, it's all about automation and quantitative models to serve that constituency." See: Abigail Johnson to succeed her father as head of the board -- but will her leadership style resonate in a company seeking a new true north?.
Lowell adds: "I think it was a very big year and a very good year for a very good reason. Fidelity spends billions on proprietary technology which is directly reflected when you go to their site rather than Vanguard. Vanguard waits for the latest update from Microsoft. Fidelity has almost always been able to out-compete across a spectrum of competitive businesses based on the fact that it is a very big technology company with an investment cloak around it."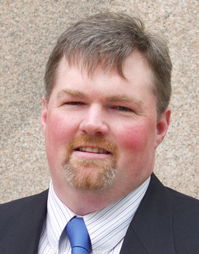 Vanguard responded to those comments with this statement: "Vanguard recently completed a technology project to update its participant website. The new interface was designed to provide investors with a clear, holistic snapshot of their future retirement by serving up actionable information on account balance, future retirement income, and next best steps." See: Vanguard's new CEO Tim Buckley hints the next move for his firm's RIA's 30-basis-point fee may be down, down, down.
Out of hot water
Smith says the firm's ability to be an integrated full service platform provider is attractive to smaller employers.
"I think the key takeaway here is the power of being an integrated full service platform," he writes in an email. By occupying a best in breed position in 401(k), benefits and healthcare they are able to greatly simplify an employer's workflow and potentially deliver significant cost savings."
He continues: "This is especially appealing in the DC small segment where the employee in charge of the retirement program frequently has several other responsibilities and knowing that they can rely on their Fidelity contact to help them sort out a variety of problems is a significant benefit." See: How uncomfortable questions from prospects led a 'small' $12-billion 401(k) advisory RIA to finally say yes after eight years of rebuking overtures from a $120-billion AUA RIA.
What will be interesting to see is what Fidelity does with a surprising number of plans loaded with Fidelity funds and that are still unadvised, says the California plan consultant. Plans with $50 million or more are considered sophisticated enough to get their own investment counsel.
But maybe Fidelity will advise bigger plans going forward?
"Many plan sponsors like the fact that we took on the fiduciary role and are continuing to help participants with their needs and that's what they hired us for and that's what they want us to focus on," McGirr says.
---
Mentioned in this article:
---
---
Share your thoughts and opinions with the author or other readers.
---