SourceMedia names B2B company's next CEO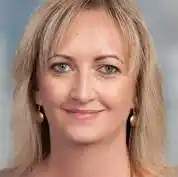 Gemma Postlethwaite
---
---
John Furey
September 29, 2009 — 3:23 AM
One thing Luminous did that was unique was to hire a COO in advance to set up the office and infrastructure for the team. This is not realistic for the vast majority of advisors, but is one of the reasons I started my firm. Hou and Sear were able to focus on their business while the COO set up all the systems and did the majority of coordination with partners and vendors – I believe this turbocharged the transition.
http://eto-multivarka.ru/user/kopetpdefg/
In the event netbook prospective buyers have been keeping off on the netbook obtain to find out exactly what the Apple pill was about to appear to be, they will go on and get that new Home windows 7, Atom Pine Trail-based unit with all the fourteen hour battery lifetime that has a true keyboard, 250GB tricky drive multitasks, runs Outlook and has common ports to connect with the skin environment. Oh, and it'll most likely price tag a great deal fewer than $499.
http://thescripter.com/winzip_installation.htm
DHA is well probably the most critical nutrient for brain. It really is usually identified as as ood for brain? 'abnormal' quantities of DHA within the bloodstream stream indicates elevated opportunity of neurobehavioral conditions, reduction of memory, and poor concentrating abilities.