News, Vision & Voice for the Advisory Community
Rob Klapprodt is helping reinvent his 'aggressive' firm to compete with the 'Vestmark' brand
March 12, 2018 — 7:53 PM UTC by Oisin Breen
Brooke's Note: We've recently published articles about Orion, Black Diamond, CLS and Riskalyze all getting more firmly entrenched as platforms of money managers. See: What Aaron Klein's board pick of Lori Hardwick tells about Riskalyze's next big hurdle. Now here comes an old, not-so-sleepy giant clomping its way to the table and edging out space with his big elbows. SMAs seem so 90s, so aughts. But these new platforms make connecting the small investor with the small asset manager for a justifiably small fee look much more 2018. You never hear much about Vestmark. That may be a sign that it has quietly done its job.
Vestmark Inc. is coming after RIAs after serving as a giant indirect vendor to stockbrokers who use firms like LPL Financial and UBS as their home bases. 
The Wakefield, Mass. firm is putting wraps on money managers -- a middle-ground between ETFs, mutual funds and TAMPs -- and making them far more searchable just two months after receiving $30 million in VC money. See: Giant of the broker-dealer tech world takes aim at AdventMassachusetts suburbs.
Summit Partners of Boston was the sole investor in the 2016 round. The $30 million helped cash out old investors with existing cash flow going to investments. 
 Vestmark's administered assets will soon top $1 trillion after it bolted a research system onto its manager platform that opens sub-agreements of up to 200 trading models to advisors. The aim is to strengthen Vestmark's position by wrapping money managers like funds. 
"We are [now] at the front end of a more aggressive push into the independent RIA channel," says Vestmark president Rob Klapprodt. "That includes our VMM service as well as our broader capabilities ... We're turning our attention more to RIAs." See: After $30-million VC raise, 106 hires and surpassing $1 trillion of AUA, Vestmark is no longer that UBS-LPL eye-glazing TAMP engine in the Massachusetts suburbs.
Vestmark sells white-label TAMP engines to companies including Fort Mill, S.C.-based firm LPL and Santa Monica, Calif.-based Wilshire Associates LLC. VMM platform competes with them -- but not enough to get mired in channel conflict, according to Klapprodt.
Central marketplace
"The only real overlap with some of our clients is in providing access to a network of SMA managers, investment strategists, and model-providers," says Klapprodt. "While larger firms have already developed these third-party relationships, access alone isn't the competitive advantage. The differential is in determining how managers and strategies can be used within portfolios to address the needs and goals of investors – Vestmark doesn't do this, our aim is to make it easy for our clients to." 
That said, by operating as a retailer and wholesaler Vestmark does find itself encumbered in other ways.
"With the wirehouses we have very strict NDA terms … [so] we haven't been able to market the more interesting things we're doing for these large institutions," says Klapprodt. "[We have a client] with literally trillions under management and administration and we're the engine in their robo-program … we're helping modernize the more traditional firms."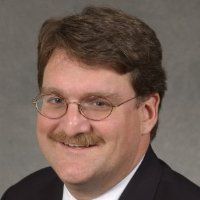 VMM, launched in April 2016, currently hosts more than 200 trading models from 85 managers and five sponsor firms. The firm expects at least another 20 managers onboarded in the next month and close to 1,000 advisors with over $600 million of AUM with access to the platform. Vestmark currently has $850 billion in assets on its platform and 2.5 million user accounts.
The rising retail heat may be felt by Chicago-based Envestnet. See: As robos try to crash Envestnet's platform party, CEO Jud Bergman explains pivot to 'wellness' and tells where FolioDynamix and Yodlee stand.
"If your average $100-million to $200-million RIA calls up a [big] institutional money manager they're lucky if they can even get an answer," says Tom O'Shea, research director at Cerulli Associates in Boston.
"There's an opportunity for a lot of these [manager marketplace] entities, whether a custodian or a Vestmark or an Envestnet, to create a marketplace where they are the intermediary between asset managers and advisors." See: Hitting home run, Envestnet buys FolioDynamix creating '$2-trillion' super-platform.
Deleting force feeding
"If you're an advisor, you may be accessing a network of third-party money managers," explains Klapprodt, "but you're doing it through a broader bundle of services where you're forced to use other things that aren't optimal … what we've done is we've completely unbundled it." See: SS&C overlords culturally shock Black Diamond RIAs in Chicago with heaviness and wow them with well-funded competency.
In addition to boosting its VMM platform, Vestmark has ramped up its hiring policy, hiring 106 people in 2017. The firm aims to hire another hundred in 2018, mostly in technology-based roles, bringing the total staff count to about to 450, and then doubling that in two years.
Vestmark's is capturing a trend of peeling off the manager inventory and research needed,  says O'Shea.  Such an approach can appeal to RIAs who mindfully keep costs low and drive processes.
"Everybody is getting into each other's kitchen," he says . "Vestmark is well positioned in the sense that they've already got the connections to the custodian, they've already been doing this at scale, they've already been working with all the asset managers." 
"You can go out and buy a mutual fund or ETF," says Klapprodt, "but you can also go out and contract directly with some of those [fund] mangers … VMM is a central marketplace where advisors can sign one sub-agreement and access a network of managers and model providers." See: How an ex-DFA exec created a $1.2 billion TAMP in three years and why he's phasing out DFA funds for factor ETFs.
North of $1 trillion
Klapprodt denies that the $30 million dollars  Vestmark tapped a month after VMM was launched was growth-focused fundraising. Instead, he points to the fact that the total value of assets on the firm's flagship Vestmark One Platform is about to top $1 trillion, and says that the VC sum was earmarked to provide early-stage investors with a return. 
"Vestmark has been profitable for many years," says Klapprodt. "The primary reason for taking the [VC] capital was to provide a liquidity opportunity for shareholders." See: Aspiration's jump to $11 million of AUM attracts $15.5 million of VC capital from investors who include Addepar's founder.
"The number of accounts on the [Vestmark One] platform grew by 29% [in 2017], and assets increased by 31%," adds Klapprodt. "Implementations currently in flight will take assets on the platform well north of $1 trillion."
In response to the threat posed by up-and-coming competitors like Riskalyze, based in Auburn, Calif. with model portfolios and access to third-party managers, Klapprodt emphasizes Vestmark's experience with larger firms and its ability to scale. See: What Aaron Klein's board pick of Lori Hardwick tells about Riskalyze's next big hurdle.
"We have the experience and the track record," he says. "Firms can be sure that we've seen it, done it, and support it. Not everyone can make that claim. If you're the shiny new attractive fintech provider you don't have that track record."
He continues: "We've also been doing it at scale for years. If I'm an RIA and I'm trying to grow my practice … given things like pricing pressure, scaling sustainably with efficiencies across your investment is what were all about."
Switching lanes
Firms including UBS, LPL, RBC Advisor Services and Oppenheimer & Co. have also employed Vestmark to develop their investment advisory programs. 
"Coming off a TAMP, firms will be enamored with our technology," says Klapprodt. "TAMPs can't scale to the number of accounts in a portfolio that [we can] … and that can yield some real operational challenges ... there are real impacts to client portfolios that can be solved if you can scale." 
Not only does Vestmark aim to take market share from TAMPs by drawing advisors to its VMM platform, it also has succeeded in drawing at least one TAMP into its manager marketplace. Wilshire's Funds Management unit, which has $195 billion in assets under advisement, employed Vestmark in 2016 to build its TAMP platform, including a menu of third-party managed account models and strategies accessed through VMM.
"What's happening is that there used to be discrete companies in all of those various areas that kind of stayed in their lane but that's changing," says O'Shea. "There's a kind of musical chairs going on." See: An LPL-ified Fortigent bursts back on the scene with new software, new pricing and a surge of growth.
Nascent but gaining
With a squeeze at the top end of the TAMP market, RIAs are an perennially attractive -- but elusive -- target, says O'Shea.
"[Vestmark's] growth will probably come from banks, smaller B-Ds, national and regional IBDs … [but] the RIA space is something everybody is always trying to crack. Selling to RIAs is very different to selling to large wealth management firms."
Vestmark is not the only firm that's launched a management marketplace or offers the kind of research tools that tracks and analyze managers, models, and strategies. O'Shea rejects the notion that there is a clear leader in the field but, along with Riskalyze, recognizes, TD Ameritrade and Oranj among Vestmark's key competitors.
"These marketplaces are popping up," says Klapprodt of rival offerings. "I assume the push for them is because firms are seeing similar trends [to us] where there's interest across their interfaces in accessing third-party money management and investment strategies."
A Vestmark client, Mark Luschini, president of Philadelphia Janney Capital Management, concurs. "The marketplace provides us with a platform to expand the awareness of our models at a reasonable rate while simplifying distribution to sponsors," he says in a Vestmark release about the expansion of the VMM platform. See: Cetera's giant software buy shows how eMoney's founder could prove a thorn in the Fidelity side $250 million later.
New portal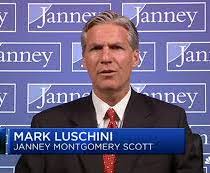 "For smaller advisors all they need to do is connect to that network," says O'Shea, "and it aggregates the buying power thousands of smaller advisors, allowing the network to negotiate better fees … it's a network effect."
Klapprodt contends the third-party asset management sector is ripe for growth. 
"[A Money Management Institute for Advisory Solutions] report says that a little over $210 billion in assets are following models," says Klapprodt. "This is growing at a healthy rate at about 10% in addition to market appreciation."
Criticism that management marketplaces are still a work in progress ring true to Klapprodt as the creation of VMM was partly motivated by critical user-feedback.
"[It's mostly] user-based search tools," says Klapprodt, "[to] scour our network of available managers and strategists and the models they're providing us. We bluntly didn't have very good tools, so we launched the new research portal." See: Little-known Adhesion's big RIA wins less surprising when underlying pedigree is considered.
Sex appeal
Clients signing up for VMM diverge significantly from those firms that use Vestmark's flagship platform Vestmark One, which counts wirehouses and global wealth managers among its users. Its smallest users in AUM terms tend to have approximately $400 million. 
"VMM subscribers tend to be smaller firms that are possibly new to managed accounts or third-party money management," says Klapprodt, "or they were accessing a network of money managers through another TAMP provider." 
Despite its involvement in robo-products, the update of VMM and its work at companies like UBS, both O'Shea and Klapprodt recognize that for some, Vestmark is synonymous with legacy software support instead of the latest in technology.
"Maybe the fact that they're not so young and sexy is [also] a bit of a drawback," says O'Shea. "Because they've operated in this operational world, as opposed to the 'sexy' world of fintech, they're probably not as well known ... largely because when they do a deal they can't talk about it."
He continues: "In fintech it's all about the hockey stick, but Vestmark doesn't have to worry about it. [In technology firms] it's always about getting an idea out there and getting VC money and leveraging it for a sale, or maybe going public, but I don't think Vestmark has that pressure on them … its a different dynamic."
Correction: An earlier article incorrectly identified Vestigo Ventures as the $30 million investor for Vestmark in September.  It was actually Summit Partners. Also Rob Klapprodt is president but was incorrectly titled CEO.
---
Mentioned in this article:
Vestmark
Portfolio Management System, Tech: Other, Trading/Rebalancing
Top Executive: John Lunny
---
---
Share your thoughts and opinions with the author or other readers.
---