News, Vision & Voice for the Advisory Community
After an abrupt business model shift from recordkeeper to advisor, the Boston-based 401(k) king may be a leader in fee 'levelization' that encourages other fund firms to act
February 9, 2018 — 6:10 PM UTC by By Lisa Shidler
Brooke's Note: My advice: When the stock market drops 500 points, don't read much into it. When Fidelity's 401(k) division raises a price five one-hundredths-of-a-percent on a limited subset of new plan sponsors, read too much into it. So much has changed with the $1.6 trillion reigning king of the 401(k) business: The DOL rule. A new world of competition. Its decision to move beyond being a recordkeeper and actually advise plans as a fiduciary. It has also gained experience finding out the world keeps spinning when it makes the Vanguards and DFAs of the world pay up for administration costs despite making headlines in B2B publications. See: Fidelity loses some RIA assets over its new DFA/Vanguard fees but other RIAs crunch the numbers and soldier on. Vanguard doesn't love this fee. Fair enough. But analysts and lawyers say that it appears to be a healthy and a positive act of market leadership that'll help people understand what they are paying for. 
When Fidelity Investments imposed a five-basis-point surcharge plan sponsors -- and only on plan sponsors -- who use Vanguard Group funds, the easy conclusion to draw was that the 401(k) Godzilla smacked down King Kong -- perhaps spurred on by a monster-sized conflict of interest.
The genius of the Boston financial giant's price hike is that it may gain all the benefits of a conflicted bully move but also earn plaudits for eliminating conflicts and moving the 401(k) industry to a better place, 401(k) experts say. Vanguard Group of Malvern, Pa. administers $900 million of 401(k) assets. See: How Vanguard lost a $19.4-billion 401(k) account to Fidelity and why it's the exception to the rule -- and isn't.
The benefits to Fidelity include adding revenues and subtracting incentives for new plans to select Vanguard funds.
The bigger picture is even rosier.
"I see this as a movement away from the widespread conflicts of interest," says Lou Harvey, president and CEO of Boston-based Dalbar Inc. "While the change affects Vanguard most, the policy speaks to the misalignment of fees with services rendered."
Vanguard, spokeswoman Laura Eding wrote in an email that her firm sees no upside from Fidelity's fee hike. "We share in the disappointment of plan sponsors impacted by this new fee, which certainly seems at odds to the progress and cost-savings the 401(k) industry has seen over the last two decades." See: Fidelity Investments (explicitly) enters 401(k) advice game -- then Financial Engines' shares plummet despite its 'Mutual Fund Store' RIA winning Boeing and Ford accounts.
'Levelization'
Disappointments aside, more kinds of fees will likely be added to the plans, says Jim O'Shaughnessy, managing partner of Sheridan Road Advisors LLC in Northbrook, Ill., whose firm manages $13 billion in retirement assets and $500 million in wealth management assets.
"I think we are going to have some levelization of fees," he says. This is getting to the root of the issue that payments are paid by investment houses to recordkeepers for the past 20 years and all of the recordkeepers have agreements that help pay for these plans."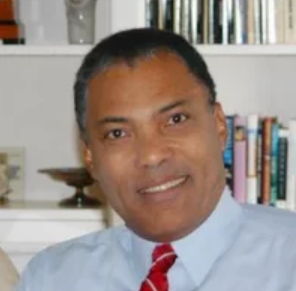 For now, according to a Schwab spokesman, the firm doesn't charge any additional fees to plan sponsors based on selection of funds. An Empower spokesman declined to comment when asked if the Denver-based recordkeeper might add a similar fee. See: Empower wins Apple's $3.5-billion 401(k) account from Schwab.
Not that existing plan sponsors take a hit. The absence of a Fidelity fee is grandfathered in for plan sponsors who use Vanguard funds in their Fidelity-kept plans. For now, the fee applies only to new employers with assets of $20 million or less, so it'll have no big tangible effects short term.
Fidelity, which has $1.6 trillion of 401(k) asset under its administration, may also have emboldened other fund firms desperately seeking price leadership in an industry of shrinking profit margins, Harvey adds.
'Sets a floor'
"Fidelity's five-basis-point fee sets a floor for their services and will cause other fund companies to push for a similar arrangement," he says. See: Fidelity sounds alarm over RIA discounting but Mark Tibergien, Eric Clarke and others see it differently.
Fidelity issued a statement explaining that its new fee is merely administrative housekeeping.
"Fidelity requires all fund families to compensate us for the administrative services which we provide on their behalf. A small number of fund families have not compensated Fidelity for years and this pricing change is designed to address that disparity with the intention of providing fairness across all of our business relationships."
Yet contained in its statement is "disparity" language that speaks to exactly what motivated Fidelity to upset the apple cart in 2018 for reasons that may not have existed at this time in 2017.
Though Fidelity could abide disparities in price as a recordkeeper, its big, new ambition to play the role of fiduciary advisor is a game changer, according to Jason Roberts, CEO of Pension Resource Institute LLC. See: Fidelity Investments (explicitly) enters 401(k) advice game.
"It caught me a bit off guard. Fidelity said they are going to give advice to plans and participants," he says. "When you move from administration to giving advice, it requires adjustments."
Avoids 'self-dealing'?
Roberts adds that once Fidelity begins giving advice in the 401(k) plan then it becomes important that the fees are the same.
"Anytime a Fidelity advisor recommends a Fidelity fund they have a potential of self-dealing to explain why their fund is better. In the past, if you passed over Vanguard it could have been because of the expense for Fidelity. But now, Fidelity is receiving five basis points anyway you're going to slice it," Roberts says. "This manages any conflict on the expense side."
But Harvey disagrees and says other investment funds may be paying much more than five basis points to recordkeepers. 
Harvey suspects this means fund companies paying more than five basis points will angle for better deals, too. See: What led to Vanguard allowing its 401(k) plan sponsors to shop around for non-Vanguard target-date funds.
The 'scream'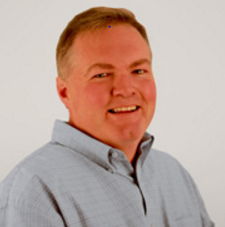 "The force won't come from recordkeepers, it'll come from investment firms. These investment firms paying 25 basis points will scream because Vanguard is only paying five basis points and everyone will want the Vanguard deal," Harvey says.
A Fidelity spokesman underscored that Vanguard has a unique cost burden for Fidelity. For instance, Vanguard has a requirement that plan level trading activity must be submitted by 3 p.m. EST, or an hour before the market closes.
The earlier daily cut-off adds extra red tape at Fidelity to ensure trade notifications are analyzed, reviewed and submitted to Vanguard. And, in the mornings, there is more paperwork, Harvey adds. If any Vanguard fund trading activity doesn't line up from the day before, then Fidelity must work with Vanguard to analyze these trades and figure out if it occurred at the plan or participant level. 
Fidelity has a valid point about its work-load, says Scott Smith, an analyst from Cerulli Associates in Boston. "Somebody needs to pay for phone reps and enrollment meetings. Many plan sponsors are reluctant to pay out of pocket when an option exists to have asset managers offset at least some of these costs."
'Clean shares,' please
But Smith also adds: At the same time, it would be nice, in theory, if we could get to a place where "clean/clean" shares are the norm. Plan sponsors and investors would see exactly what they are paying and to who, but I think that is a rather distant goal." 
The question remains whether plan sponsors will stick with Vanguard or Fidelity or both.
Vanguard's spokeswoman is hopeful it has loyal customers. "We certainly expect that investors will continue to embrace our low-cost, broadly diversified funds as the vehicle of choice for their hard-earned retirement savings," Eding says.
Fidelity runs minimal risk, Roberts says, particularly with RIAs who specialize in 401(k) plan and use Fidelity as recordkeeper.
Think twice, charge once
One giant RIA user of Fidelity 401(k) services is CAPTRUST Financial Services, which has $250 billion in 401(k) and wealth management assets. But CEO Fielding Miller responded succinctly in an email: "Not an issue for us." See: CAPTRUST dumps Advent and Microsoft, flirts with Tamarac and Salesforce, then hires Black Diamond and Microsoft.
Indeed, it has the look of a slam-dunk win for Fidelity.
"It'll move the needle regardless of the different reasons," Roberts says. "I think it'll be effective. I think Fidelity will come out on top. It'll cause plan sponsors to think twice when they're adding Vanguard funds."
---
Mentioned in this article:
---
---
Share your thoughts and opinions with the author or other readers.
---