News, Vision & Voice for the Advisory Community
With Y Combinator start, Human Interest, formerly Captain401, is only in its third year but 10,000 customers convinced Adam Nash, Joe Montana and Sequoia-, Accel-derived VC
February 8, 2018 — 12:10 AM UTC by Brooke Southall
Brooke's Note: Doing a robo-advisor startup in 2015 seems late so you'd better get the branding right. This little robo, Captain401, is checking every branding box. The first challenge is to find a founder who went to Harvard. Check. Next is for the fledgling startup to live in a protein-shake incubator like the Y Combinator. Check. Then you want to get capital -- but only from branded investors like Jacob Gibson, co-founder of Nerdwallet, Greg Brockman, former CTO of Stripe, Joe Montana and Adam Nash, former CEO of Wealthfront, Check. Then, when you need to a real chunk of VC cash, you ideally want that cash to come from Sequoia or Accel. Check, almost. Captain401 is getting the bulk of $11 million from Wing Venture Capital, founded by an ex-Sequoia guy and ex-Accel guy. Next branding challenge is to make your financial brand sound like Mother Teresa sits on your board of directors like Betterment, Aspiration or in this case change your brand to Human Interest. Check. Underlying all of that needs to be a value proposition that includes a credible long shot at disrupting a world-beating brand, like, say, Fidelity Investments. Check. In other words, so far, so good for a robo born in 2015 as Captain401 when first-mover advantage was not really a checkable box. That said, this 401(k) robo, now Human Interest, isn't quite like Vestwell, Blooom, Financial Engines or NextCapital and is perhaps most like Betterment for Business. See: Betterment jumps headlong into the 401(k) business spurred by a conviction that even Vanguard Group is unfriendly to investors in this arena. One critical difference from Betterment is that 401(k) business is all that Human Interest does. In fact, anything like a rollover strategy hasn't even been whiteboarded and a startup is wise to have focus. So what is the common denominator between all these 401(k) robos? It boils down to the cost of client acquisition, which could be the death of freestanding retail robos, none of which have a break-even point in their sights. The beauty of these 401(k) robos is that the ones bringing aboard new clients are U.S. employers, who not only sign on millions of clients for you but make sure that assets flow in year after year regardless of which way the market swings. All the employers ask is that you make signing up simple, keep track of the paperwork and keep them out of trouble with the DOL and their employees.
Late to the game but maybe just in time for the party is a robo-advisor that just raised $11 million and manages $100 million for 10,000 investors.
Born Captain401 but rechristened Human Interest as of today, the automated RIA took the crucial step of securing $11 million in a round led by Wing Venture Capital -- itself a Menlo Park, Calif.-based startup founded by former partners from Sequoia Capital Operations LLC and Accel. Wing has $460 million under management.
At first glance, adding another 401(k) robo to what appears to be a crowded field seems a bootless venture. In reality, however, though nearly half the U.S. workforce works at smaller companies, only 14% of those companies offer a 401(k) plan. See: Fidelity Investments (explicitly) enters 401(k) advice game -- then Financial Engines' shares plummet despite its 'Mutual Fund Store' RIA winning Boeing and Ford accounts.
$7 trillion and counting
Yet 401(k) assets now total $7 trillion-plus, despite 86% abstaining.
The demand is there among the heretofore reluctant 86%, says Jeff Schneble, partner at Wing Venture Capital, in a release.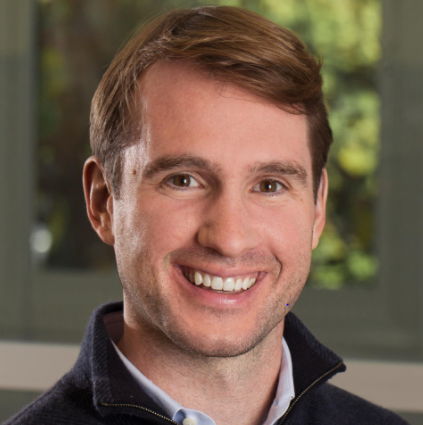 "Human Interest has seen tremendous demand for an easy to use, low-cost retirement product that meets the needs of both employers and employees."
Human Interest plans to frack usable petroleum out of the shale oil of small business 401(k) plans by making it easy as hell for a company to sign on. 
Human Interest CEO and co-founder Roger Lee, 31, says he was part of another small firm in his 20s that simply found it too cumbersome to sign up, which sparked the realization that he'd be wise to tackle the problem. The timing, he adds, is good because small businesses have left the desktop and now live in the cloud, which makes the challenge much more doable. See: Betterment adds 50 firms to its new 401(k) plan -- and IBM and Marcia Wagner connections.
That said, Lee declines to say how many plan sponsors his firm has signed up thus far. The participant count stands at 10,000 with a combined $100 million of assets under management -- meaning the average participant has $10,000 in a 401(k) account.
Fee layers
Human Interest charges 50 basis points on assets to plan participants plus a monthly fee to the plan-sponsoring employer, which includes a fixed fee of $120 per month plus $4 per employee.
Though the customer and investor base is small compared to other 401(k) robos like Blooom and Financial Engines, the models make comparisons less than apt. Financial Engines advises giant plans. See: Power Player: Larry Raffone is racing to 'lock up' the 401(k) market by taking its robo head start and combining it with a semi-national RIA.
Blooom, which reports 16,000 plan participants advised, recently reported that its AUM made the leap to $2 billion less than six months after hitting the $1 billion threshold. The Leawood, Kan-based startup has raised $13.2 million, including $9.2 million a year ago with investors including Nationwide, Allianz and DST Systems. See: How much of SS&C's $5.4-billion buy of DST Systems trickles down to Black Diamond RIAs? Maybe a good bit.
The difference, Lee says, is that Blooom merely advises assets that sit in existing plans. When Human Interest was founded, it had a similar model but then tackled the more excruciating task of doing recordkeeping for employers.
"Rather than just sit on top of Fidelity, we took on a challenge that was a little bit bigger," he says. "We used technology to solve two problems." See: How Vanguard lost a $19.4-billion 401(k) account to Fidelity and why it's the exception to the rule -- and isn't.
Aces in the hole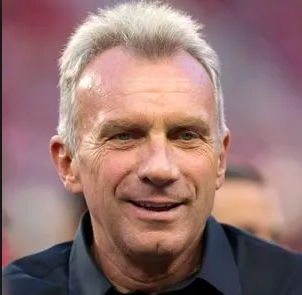 The technology whiz for Human Interest is co-founder, Paul Sawaya, 29.
Still, the bane of the recordkeeper to small plans isn't technology but slow asset trickles. Perhaps frustrated with the slow drip, New York-based Betterment for Business recently signaled its intent to move upmarket to larger plans with its appointment to its board of Barbara Fallon-Walsh who served as the head of Vanguard's institutional retirement services division.
Betterment spokesman Joe Ziemer told InvestmentNews that the company will continue to market to small- and medium-sized plan sponsors, but its aspirations now include winning plans that have several hundred plan participants.
"Certainly, we have ambitions," he said in the article adding that Fallon-Walsh "can be valuable with helping that process."
... and Joe Montana
New York-based Vestwell Holdings Inc., fresh off an $8 million VC raise, is another 401(k) robo -- but it's just built for financial advisors. See: As Aaron Schumm's 401(k) startup gets $8 million the FolioDynamix founder loves Vestwell's odd juxtaposition to Fidelity.
Chicago-based NextCapital, which just raised $30 million, makes a play for 401(k) assets but through existing financial giants. See: NextCapital does $30-million VC round with a staggering objective that's taking shape first with John Hancock.
In addition to Wing Ventures, Human Interest boasts other veterans of this sort of robo-, fintech-type venture piled in including Adam Nash, former CEO of Wealthfront and board member from Acorns. See: As Acorns grapples with monetizing 1.1 million micro-accounts, the laid-back LA robo-advisor brings Wealthfront's former chief exec onto its board.
Other investors include: Y Combinator; Uncork Capital; SV Angel; CrunchFund; Slow Ventures; SusaVentures; FundersClub; Paul Buchheit, creator of Gmail; Justin Kan, co-founder of Twitch; Michael Siebel, co-founder of Twitch; Jared Friedman, co-founder of Scribd; Jacob Gibson, co-founder of Nerdwallet; Greg Brockman, former CTO of Stripe; and Joe Montana.
Asked whether this capital raise yielded an in-person meeting with the legendary San Francisco 49ers quarterback, Lee responded in the affirmative.
"What I remember is shaking his hand and being impressed by its strength."
---
---
Share your thoughts and opinions with the author or other readers.
---