News, Vision & Voice for the Advisory Community
A little girl blindsided attendees with heart and TD's Veo Village took on a life of its own
February 5, 2018 — 6:13 AM UTC by Guest Columnist Timothy D. Welsh
Brooke's Note: From afar I just can't help noticing three big things about TD Ameritrade. One is the way Veo and its open API has made it connect as closely to a wide swath of RIA vendors as it does to RIAs. Another thing is that, despite changes in the works, the RIA continues to hold a place of particular esteem there. It competes little with RIAs, delivers referrals and lives symbiotically with RIAs -- depending on the 6,000 institutional clients for 80% of its new assets. The third thing is the close relationship it maintains with a number of big RIAs who add gravitas to its events. It just all kind of works -- like the fact that TD ingeniously booked February for its conferences for decades making a trip very appealing to RIAs.
She's a little girl and she plays one on Broadway.
The "Fearless Girl" statue came to the 22nd annual TD Ameritrade Institutional LINC conference with 3,200 attendees including 1,900 advisors but so did a 11 year-old theater actress who appeared on stage to utter lines like. I am your future employee. I am your future customer.
She stole the show and helped cement in RIA minds the direction that TD Ameritrade is going in playing catch-up to Fidelity Investments and Charles Schwab & Co. The meek shalll inherit the Earth, your assets, your heart and your data.
Future and present melded too in the bifurcated exhibition halls set up on the premises of the sprawling Orlando Hyatt Regency. In one hall were the legacy providers -- asset managers, traditional software players an the like -- and in a second, more understated hall was the Veo Village.
This segregation is several years in the making but for the first time the econo-fee sideshow of micro-booths won the bulk of RIA traffic -- both an encouraging and ominous sign.
Race is always to the fast
Tim Hockey CEO of TD Ameritrade captured the underlying tension of abiding two broad categories of player in the advice business.
"The race is now between how fast incumbents can innovate versus how fast disruptors can get distribution."
TD Ameritrade is now a far-flung empire of distribution. It takes form in 6,000 RIAs with $495 billion, which generate 80% of net new assets, and several hundred corporate branches, a number that the Scottrade merger recently increased by 250, that account for the remaining 20%.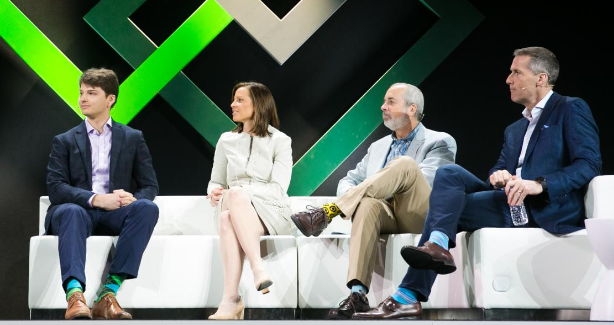 Hockey put a heads-TD-wins-tails-competitors lose spin on where his firm stands in running the race of distribution and innovation.
"We are the technology disruptor that has now become an incumbent," he says.
TD's edge in that regard remains its open API platform that makes it a favorite among a broad swath of software providers. A parallel openness has persisted for decades at TD where high net worth assets flow through to RIAs 
The list of new custody enhancement announcements included the launch of TD's new model market center, lower pricing for DFA funds, expanding the ETF no commission Market Center from 100 to 300 choices, lower prices from State Street, a new account opening API and more technology integrations for VeoOne. DFA RIAs remain in turmoil as Schwab and Fidelity ponder matching TD Ameritrade pricing deal and a key couple of basis points
Not that upgrades in the spirit of lower pricing get implemented without drama. The State Street additions resulted in the subtraction of many Vanguard ETFs -- a brouhaha that has now calmed. TD Ameritrade calms the RIA Twitter storm but not questions about the spreads on the ETFs replacing the super-liquid Vanguard and Core iShares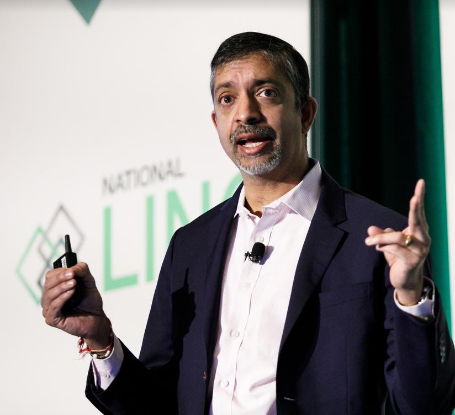 Still, what hung over the event, as happened at Schwab IMPACT in November is the calm-before-storm nature of what RIAs stand fearlessly in front of.
Previous thresholds included moving software off the desktop to the cloud, the embrace of social media, the embrace of APIs and the proliferation of integration in general and then the advance of robo-investing and finally the digital experience.
The latter use of "digital" is a vector-head way of saying that software now ponders the investor communing online with their account nearly as readily as the advisor does on their behalf.
So 2014
But even all that is so 2014 these days.
To be 2018, you need to converse in artificial intelligence, cryptocurrency and crypto's cousin topic, blockchain. Citibank held a Cryptocurrency lecture and dinner at an elegant steak house, while the tech consortium of Orion, eMoney, Riskalyze, Sawtooth, Junxure and Wealth Access held court at the IceBar. 
The problem with the future is still off in that strata of time -- though it's not too early for techno-bravado.
Joining Hockey on the panel were famous advisor Ric Edelman, futurist Lex Sokolin and NASDAQ CEO Adena Friedman.  Moderated by rising TD star, Dani Fava, the conversation meandered across the spectrum of fintech driven change, most notably Big Data.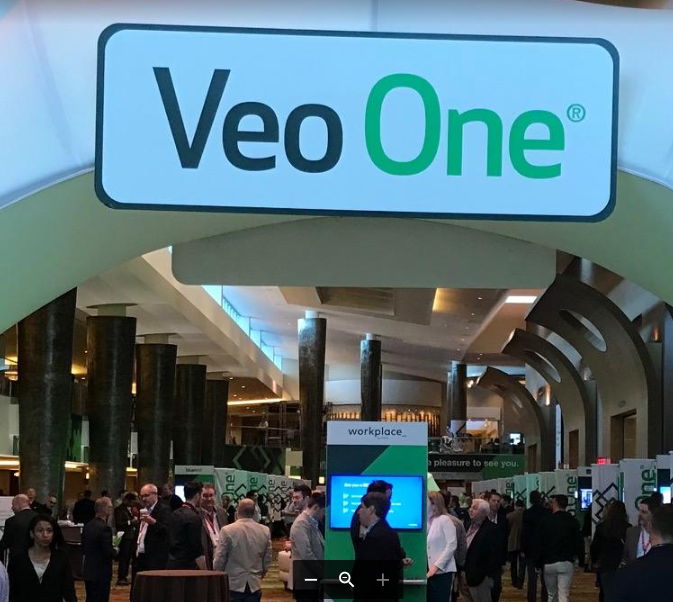 When it came to the blockchain and cryptocurrency discussion, Edelman got off a few zingers regarding industry participants who are in denial about the future of these highly disruptive technologies, particularly Vanguard CEO Tim Buckley's recent comments about never allowing cryptocurrencies on the Vanguard platform.  Vanguard Group makes $1.15-trillion AUM bet on blockchain technology that eliminates giant daily manual process
"He will be eating those words. It's the dumbest statement I've ever heard anybody make.
Edelman went on to say, "Executives on Wall Street are in total denial about cryptocurrencies specifically, and blockchain generally. They are in denial because they don't understand the technology."
Providing one of the first use cases for blockchain, however, was NASDAQ CEO Friedman.
"We are having success with accessing global markets such as Croatia and South Africa by using the blockchain. These countries haven't adopted many of our older systems due to their late stage evolution, so they have the advantage of starting with the latest, most cutting edge technologies."
NASDAQ reengineering aside, RIAs should bear their shifting role from data container to taper of of the data river.
"Advisors are no longer the repository of information and clients will not pay you for it," noted Edelman as he commented on the evolution of the role advisors will play in the future.
Where Facebook, Google and Amazon fail bigly
Sokolin said data monsters like Facebook, Google and Amazon are stumbling around in applying their hoards, hence, "failing at it."  Winners will:
"Build human judgment into the algorithms. If only computers are making decisions, than that will either lead to perfect markets or more than likely, herd mentality."
Warming to this theme was United Capital's CEO, Joe Duran, in "Competing in the Age of Digital Disruption," which lacked standing room and the attendees spilled into the hallway.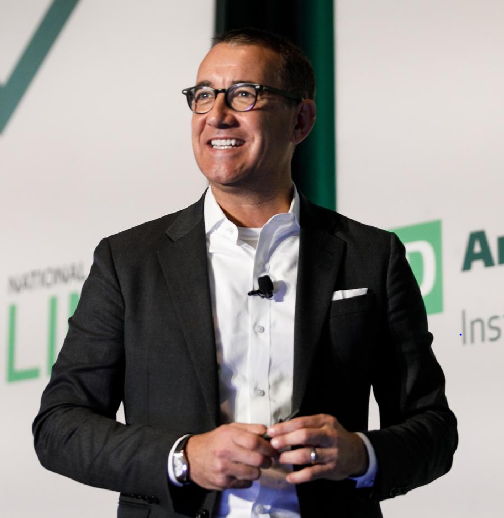 Duran sounded the Vanguard Group alarm.
"They are more than coming for you in wealth management," he said. "Vanguard CEO Buckley says that, '58% of your job as advisor is susceptible to automation and your fees are likely to continue to decline.'" Vanguard's new CEO Tim Buckley hints the next move for his firm's RIA's 30-basis-point fee may be down, down, down
Being ever the problem solver, Duran had a plan for advisors to beat back the robo competition. "There are three assumptions that robos are making that are wrong and where you can compete," he said. "1. Robos assume it is all about the money, 2. Everyone is average, and 3. Experts have limited value, so pay as little as possible."
'Happy to pay'
Duran's message was that advisors can showcase their value when clients have lifetime experiences, where, "No one is average. Everyone has complexity at one point or another and need personalized help. They will not seek it out from a robot and will be happy to pay for expert advice." 
Nally agreed: "88% of brokers are not happy with their current job situation. These professionals want to be liberated from their sub-par offerings. They want a client first approach, yet it remains a broken model."
Showcasing RIAs that ate Wall Street assets to the tune of about $80 billion was "buyer's panel" of big RIAs offering advice and guidance on how to get acquired including: Ron Carson of the Carson Group, Dave Welling, newly installed CEO of Mercer Advisors, Matt Brinker of United Capital, Rene Chaze from Edelman, and Matt Cooper from Beacon Pointe.
The good news is that these guys all have inorganic strategies but the lessons were fro the same old PowerPoint slide with culture on top , strategy second  and centralized infrastructure and operations third.
In recent years conference organizers have been upping their game to bring in high profile speakers and popular entertainment acts. This year did not disappoint as attendees were able to hear from world renowned and inspirational speakers such as much awarded actress Viola Davis, the Wizard of Wall St. Jeremy Siegel, and famous cybercrime experts such as Marc Goodman who regaled the crowds with stories of how serious cyber crime is becoming.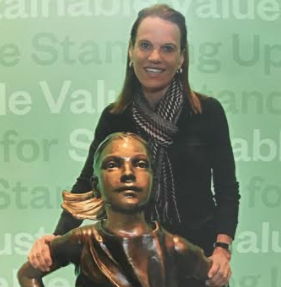 Blowing it all away was the soliloquy of the 11-year old "fearless girl."  This professional actress from Broadway stopped the crowd short with a powerful elocution of "I am the Future" putting in perspective who advisors' future clients, employees or competitors will be in the coming decades.  
Not a dry eye
She nailed her powerful performance and did not leave a dry eye in the house – a first for any large conference experience that I have ever been to.
The much-anticipated final night party featured top musical act Train, who brought the house down.
To learn more about what went on at the 2018 TDA LINC conference, check out the many tweets on the #NationalLINC hashtag on Twitter.
Timothy D. Welsh,  is president and founder of Nexus Strategy, LLC, a leading consulting firm to the wealth management industry, and can be reached at tim@nexus-strategy.com or on Twitter @NexusStrategy. He has performed consulting work for TD Ameritrade. He is not paid for this writing work, caught a deathly cold at the event and we can't thank him enough for seeing that as no excuse to miss an RIABiz deadline.
---
---
Share your thoughts and opinions with the author or other readers.
Bill Winterberg said:
February 5, 2018 — 8:33 PM UTC
---
---