Chris Curtis: Yodlee's revenue has grown 44%.
Brooke's Note: Envestnet may be the best roll-up in the RIA business (albeit of investment platforms) but its ability to do so is being tested like never before. In the past, the Chicago company's pure economies of scale and basic buttoned-down competency assured that it got good deals at good prices and added firms with little disruption. But M&A activity is often indicative of a maturing market where green fields turn brown and market leaders merge as a bulwark against shrinking margins. The FolioDynamix purchase fits partially into that category. Surely, buying the expensive, profit-bleeding, consumer-facing Yodlee was another matter. It was a much bigger gamble for a much bigger potential payoff -- namely a whole new destiny of data-driven financial advice. See: Yodlee schools RIA tech startups at The Vault and RIABiz stops by. Destinies don't form in months but creep forward over multiple years. With August 2018 marking the three-year anniversary of the Yodlee purchase, we are getting a real glimpse of where things are heading with real revenue change and plenty of ongoing drama.
After buying New York-based TAMP FolioDynamix for a song and extracting fatter fees for Yodlee services, Envestnet Inc. may soon be the industry leader in providing outsourced wellness programs to financial advisors -- if such a category exists. See: Hitting home run, Envestnet buys FolioDynamix creating '$2-trillion' super-platform.
The Chicago-based software and investments outsourcer closed its deal to purchase $195-million FolioDynamix Jan. 2 and it is fast closing in on a time when its 2015 $660-million purchase of Yodlee will be accretive to earnings. See: With Envestnet shares deeply depressed, analysts cut Jud Bergman little slack on 4Q earnings call.
The data and digital aspects of these $850-million worth of purchases position Envestnet for its leap from a clearinghouse for low-margin investment management to higher-margin financial advice.
'Better outcomes'
"We see significant growth opportunities to establish Envestnet as the premier operating system for financial wellness, enabling better outcomes for a network of enterprises, advisors and clients," says CEO and chairman Jud Bergman. Financial wellness has five main components: planning, budgeting, investing, managing credit and protecting, he adds.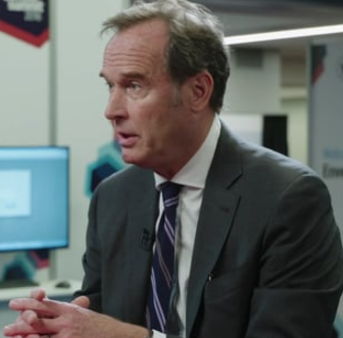 Bergman used Fairfax. Va.-based Edelman Financial Services LLC, with its nearly 36,000 customers and $21.7 billion in assets, as a pilot example for applying wellness. See: Edelman Financial gets its CEO from LPL but the chief executive's job description isn't exactly what the old one was.
For now, it amounts to support of the Edelman managed asset program by adding financial planning tools, unified managed account technology, and access to Envestnet's quantitative portfolios.
Nicely, thank you
When questioned by a reporter as to why the firm is pleased with a $600 million purchase that drags down earnings, Chris Curtis, chief financial officer of the firm's wealth business and head of investor relations, had this to say:
"During the past two years since becoming part of Envestnet. Yodlee's revenue has grown 44%, and adjusted EBITDA has tripled -- up 239% -- from its 2015 results," he writes in an email.
Curtis points to the fact that Yodlee's 2016 losses of $38.5 million fell to $19.5 million by the end of 2017, and that revenues rose by 19%, from $130 million to $155 million. He also highlights that 2018 EBITDA figures are already in the black, and that 2017 EBITDA of $29.4 million is up 33% on 2016's $22.3 million.
But with the term "wellness" still embryonic and amorphous, Wall Street analysts want Envestnet executives to speak about the Yodlee and FolioDynamix purchases in concrete terms. Bergman struck a similar note when quizzed by Wall Street analysts on Feb. 22, although he inferred that margin growth slowed as 2017 drew to a close.
"[Yodlee's margin] expanded nicely as far as we were concerned," he said. "We had some very nice margin expansion in the Yodlee segment during 2016 and the first half of 2017." See A long-form explanation of why -- Wall Street be damned -- Envestnet's purchase of Yodlee might make sense.
FolioDynamix boost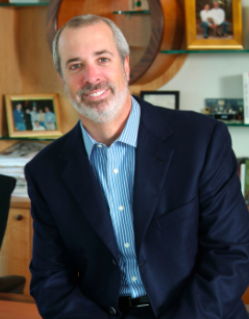 It's easier to talk about FolioDynamix, Yodlee's more bargain-basement fellow TAMP, in conventional terms.
FolioDynamix adds 9% to 10% in revenue growth and five to six percentage points in adjusted EBITDA growth right off the bat as integration commences, the company says.
Envestnet's wealth platform supports nearly 60,000 advisors, almost seven million investor accounts and handles almost $1.4 trillion in advisor-supported assets.
Staggering hoard of data
Account aggregation software firm Yodlee's promise in charting Envestnet's emerging wellness destiny lies in its more than 20 million paying users, the fact that it sells through more than 1,000 financial institutions -- including 13 of the top 20 such firms including Bank of America and Citi -- and counts PayPal and Personal Capital among its users. See: Almost lost in the robo shuffle, Personal Capital, in its 'special category,' is winning as told by an overlooked metric: revenues.
But two years after Envestnet splurged $660 million on Yodlee -- a sum amounting to one-third of Envestnet's then $1.6 billion market capitalization -- the purchase has delivered losses totaling $58 million, close to 10% of its total cost price. See: Envestnet stock skidded 35% -- so will it force a rethinking of the Yodlee deal?
The good news, says Curtis, is that Yodlee losses are paper losses.
"The loss figures cited are GAAP loss[es] from operations for the Yodlee segment, which include a significant amount of non-cash amortization of acquired intangibles. That expense has nothing to do with the performance of the business."
In the black in 2019
"Yodlee continues to perform in line with our expectations," Curtis told RIABiz, "for both revenue and profitability."
Indeed, should current revenue growth of 19% prove sustainable, and expenses continue to rise at the present rate of 3%, Yodlee is on track to be in the black at the end of 2019 and to deliver revenues of more than $200 million one year ahead of the target set by Bergman and Yodlee CEO Anil Arora in a September 2015 presentation. See: This time Envestnet plays most cards face up as analysts press again for cogent Yodlee deal rationalization
Going a step further, should Yodlee's current growth prove the rule rather than the exception over the next 10 years -- granted, an optimistic view that would see revenues climb almost seven-fold -- then the firm's own profits alone would cover the total cost of its purchase by 2028, according to a reporter's spreadsheet calculations.
The good news in the here and now for Bergman and Curtis is the near 60% climb in Envestnet's value. As of the end of February, Envestnet has a market capitalization of $2.6 billion. Add to that the fact that Yodlee is meeting its targets and contributing to its parents' longer-term financial strategy of deep-level aggregation and service integration.
Giveth and taketh
Yes as good as M&A has been for Envestnet over the years as a booster of inorganic growth, Envestnet can fall victim to its downside when clients merge because it tends to serve custodians who can't build a platform in-house. When smaller firms get swallowed up, assets get switched to the buyer's system.
Sandler O'Neill & Partners LP analyst Chris Donat raised that very topic on last Thursday's call.
"Jud, [Reflecting on a] couple of client losses as you think about the history of Envestnet, it's not something I have seen very often, I mean, it seems like the exception approves the rule that you don't lose clients very much.
Bergman replied: "With respect to the increase of level of merger and acquisition activity and financial services in general and in particular within broker dealers and the custodial area, I think that this is a new [phenomenon] and I think it may be with us for some period of time." See: Jud Bergman defies advisor feedback as Envestnet stares down the barrel of change.
In an earlier version of this story, Chris Curtis was misidentified as CEO of Envestnet. He is chief financial officer of the firm's wealth business and head of investor relations.
---
---
Mentioned in this article:
---
---
---
Carl
Envestnet is poor platform and unintelligent company frankly. I have been using their platform, and moving away from it as best I can, for years. They have a strange trading logic and even their top architects can't explain it well. I would use anyone else given a choice but they are my BD's platform. Miserable experience and they have created stress in my life and business to a large degree.
Stephen Winks
The pivot to "wellness" responding to the well being of the client is very generalized attempt to addreess fiduciary duties without incurring fiduciary liability, recognizing that b/ds will not support fiduciary duties of the broker. Though it falls short of expert fiduciary standing, it is a move forward. There is no substitute for supporting the best interest of the investing public as required by statute for professional standing, "wellness" is as far as brokers can go without fulfilling their fiduciary duties which trigger fiduciary liability. SCW