After building a 15-year career at Fidelity Investments, Stan Smith has hitched his star to a firm looking to raise its profile -- and some private equity cash -- in the service of a quixotic mission.
Smith, 42, became CEO of SaveDaily Inc. last month. The Costa Mesa-Calif.-based firm offers low-cost recordkeeping and other outsourced services to banks, brokerages and advisors through a variety of white-labeled portals. Founded in 1999 by Jeff Mahony (now chairman), the firm now services 70,000 accounts, all with balances under $10,000 with the average account balance clocking in at about $2,000. The firm declined to name the credit unions and banks SaveDaily services.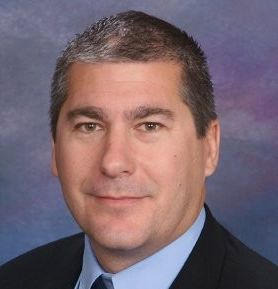 Smith had spent almost his entire career in the Newport Beach, Calif. offices of Boston-based Fidelity, consulting with West Coast banks and trusts, retirement advisors, RIAs and recordkeepers with a cumulative $34 billion in managed assets.
One of those clients -- for seven years -- was SaveDaily.
SaveDaily got its start with a 2000 funding round from EQ Partners based in Seoul, Korea; financial writer Harry Dent Jr. and fintech entrepreneur Eric Solis. One of Smith's priorities will be get to work raising more money from PE sources.
He'll also start hiring with an eye toward upping the firm's employee count from its current 20 to 30 by year's end, including three new customer reps to staff the phones for Go Vest, the firm's robo component, and three engineers to build out portal and website interfaces.
Surveying the competition, Smith calls established outsourcers like Envestnet Inc. and Riskalyze "great brands" but points out that they offer dashboards for advisors whereas SaveDaily partners with institutions in offering portals for the end-investor.
Smith says SaveDaily also has a leg-up on the competition -- especially in regard to newer startups -- by virtue of his firm's international reach. "We're global -- in Dubai, Africa. fintech is a global phenomenon," he says, adding that one developer is currently posted in Dubai. Mahony is currently visiting Dubai as well and Smith plans to travel there later this month.
The overseas market, he says, is particularly parched for retirement products, as 401(k)s are still somewhat of a novelty beyond our borders.
"Coming from the banking channel, there's no retirement channel for spreading 401(k)s to non-U.S. midsized companies," he says, a situation particularly vexing for American expatriates. See: Power Player: Larry Raffone is racing to 'lock up' the 401(k) market by taking its robo head start and combining it with a semi-national RIA.
See: The ironic reason robo-advisors aren't gorging on assets -- a determination to dictate bloodlessly to millennials.
Smith puts it even more succinctly; "We serve the 99%."
---
---