Amit Dogra left HighTower to found his own roll-up based largely on direct investments as differentiator.
Dina's Note: When we asked you to let us in on your hires last fall you responded. See: 'New Moves in the Biz' section rises as human assets in RIA business flow. In January and February, submissions snowballed. Viewing them in aggregate I'm reminded of the crazy walls in TV police procedurals with photographs and news clips connected by strands of string criss-crossed and pulled taut by pushpins. You'll see that not every move is clearly directed toward heightened fiduciary care but many do reflect firms' higher sophistication quotient -- a result of demand and scale. Other moves look lateral or grossly opportunistic. But as with any market, the wisdom is implicit just in the healthy flow. Every hire represents strategy, risk, ambition and antsiness on the part of the movers and the movees. We hope that as this trickle of Movers grows, we can better map sheer flow. With more pushpins, patterns will emerge.
January
RIABiz Movers were fast off the mark in 2018 as Dana D'Auria, Sarah Bauer and Robert Martin, longstanding employees at Symmetry Partners LLC, a breakaway-broker-turned-TAMP, rose to the rank of managing director. Other promotions at the Glastonbury, Conn.-based firm: Christina Donnelly, who is now chief of staff, and Philip McDonald, now director of investments. See: Pioneering breakaway brokers-turned-TAMP taps three managing directors from long-time firm members ....
.... Viridian Advisors, a Bothwell, Wash.-based RIA with $506 million of AUM, hired Alaskan native Maureen Jones, who specializes in the needs of unmarried couples. Viridian provides securities through provides securities through LPL Financial. See: Great Northwest advisor joins half-billion-dollar AUM RIA ....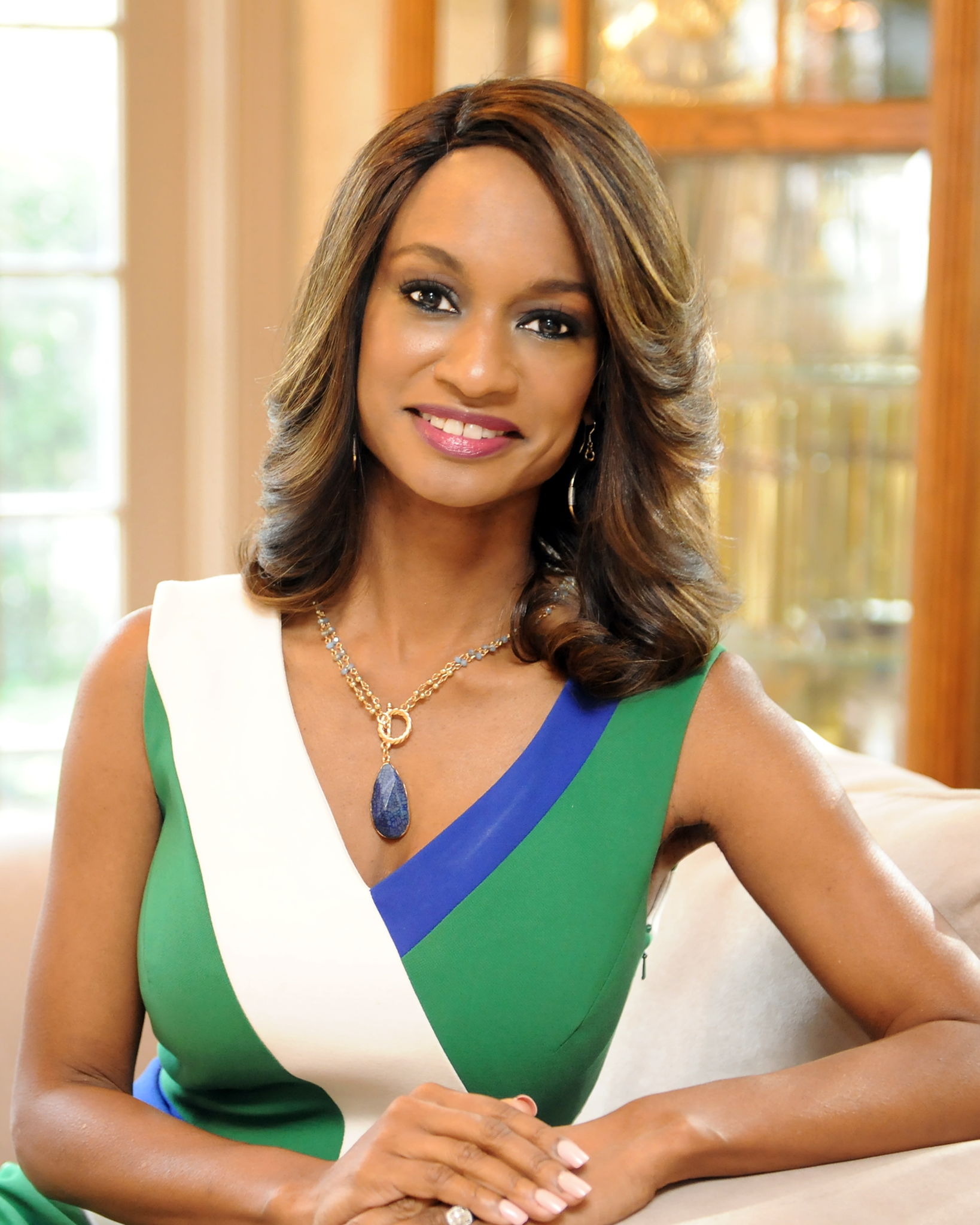 .... David Williams, who spent 15 years as a principal at Mercer in the consultancy's Seattle's office, is now is now senior consultant at Multnomah Group Inc., a Portland, Ore.-based retirement plan and investment consulting services firm providing fee-only services to for-profit and tax-exempt employers ....
.... American Century Investments launched its ETF line with the help of two dedicated hires with BlackRock pedigrees: Rene Casis, who'd spent 19 years at the mighty New York-based asset manager and Sean Walker, who served as vice president and market leader there. See: American Century plumbs BlackRock talent pool en route to launching two ETFs ....
Rounding out the month, BrightScope Inc. co-founder Mike Alfred left Strategic Insight to join brothers Ryan and Eddie in co-founding Distributed Global, a New York hedge fund focused on cryptocurrency. See: Mike Alfred also exits BrightScope to follow brother Ryan into cryptocurrency sphere.
February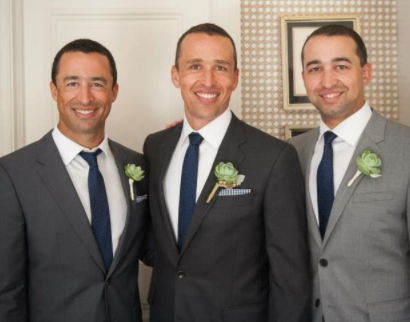 In the age of the DOL fiduciary rule, Advance Capital Management Inc. of Southfield, Mich. bolstered its credentials by recruiting Daniel Amiot. In addition to holding pertinent fiduciary designations, he practices keeping "morally straight" in his off-hours as den leader for his Cub Scout Pack in Green, Ohio and assistant scoutmaster for Boy Scouts of America ....
.... Frederick Van Den Abbeel joined custodian Trust Company of America as vice president of sales covering the Mountain/South Central U.S. region after almost 10 years with TradePMR Inc. His fintech expertise jibes with TCA's strategy of attracting RIAs with its inexpensive software. See: Custody fintech, sales and recruitment ace jumps to Trust Company of America from TradePMR ....
.... John Linder and Robert Shrekgast signed on at Ryan Labs Asset Management Inc. to lead the marketing and client strategy team of he New York-based firm with $7.3 billion of managed assets. In addition, Melissa Spadafora was promoted to the newly created role of director, relationship management of the firm that specializes in investing strategies for defined benefit pension plans and other institutional investors. See: Fixed income manager fills newly minted posts in expansion of marketing, client strategy group ....
.... On Feb. 7, Tieu-Bich Nguyen reported to the Hong Kong offices of Sun Life Investment Management to take up her duties as head of Asia credit research. Before joining SLIM, Nguyen spent 17 years at Wellington Management Co. LLP in Boston, most recently as its senior vice president and partner .... Third Seven Capital Advisors LLC, a small New York RIA with billion-dollar-AUM ambitions, poached Amit Dogra from HighTower Advisors to be its president. See: Third Seven taps ex-HighTower managing director to jump-start roll-up initiative .... The mission of the new firm is to be the anti-passive, anti-robo advisory fir. "In a passive, robo-investing world, we deliver 'fiduciary investing' to our clients by offering access to curated, direct investment opportunities," the company's 'about' page reads. (The quote marks around "fiduciary investing" are theirs, not added by RIABiz.)
.... Dresher, Pa.-based Ascensus Inc. brought aboard Kathleen Roche and Derek Vito to work with the independent RIA and broker-dealer clients of the 401(k) recordkeeper See: Ascensus homes in on indie 401(k) advisors with adds of Commonwealth, Morgan Stanley vets .... Edward Butler joined RDM Financial Group, a HighTower Advisors-affiliated firm catering to upperhigh-net-worth clients, as executive director of its New York office. See: Advisor to carriage trade returns to Fifth Avenue as executive director of HighTower firm ....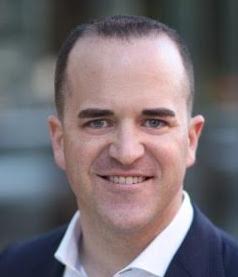 .... Two time zones away in Denver, 361 Capital LLC, which serves institutions, investment advisors and their clients, welcomed Jeffrey Hood as sales director for the Midwest region and Toller Miller to cover its Southeast region. See: Mile-High 361 Capital poaches two sales chiefs from big-foot portfolio-providers ....
.... In San Francisco, Brad Herman rounded out a quartet of founders of Catalyst Private Wealth, catering to clients who "carry outsized risks, concentrated stock positions and the need for comprehensive planning to navigate liquidity before, during and after an event." Herman adds: "Wealth management and services, in general, are facing disruption as the finance world integrates with technology. We have the ability to leverage that disruption." The firm is an IAR under the RIA of Wyoming-based Mutual Securities, which has about $750 million of AUM through a large number of DBAs, according to its complex ADV2.
.... Toward the end of the month, technology provider Advicent Solutions installed John Heinen, an exec with a track record in the healthcare sector, as chief technology officer and promoted Brian Kutmas to vice president of product development as part of a overall planned expansion of the Milwaukee-based firm's workforce.
Late-breaking February Moves:
Heather Grubbs, a marketing executive with ETF and retirement-product chops, has entered the REIT world. Formerly vice president of marketing in Fidelity Investments' ETF division in Denver, Grubbs is now managing director-chief marketing officer of Black Creek Group, a national real estate investment firm also headquartered in that city. See: In Denver, national REIT wins over Fidelity ETF exec as new CMO.
Let us know what you're doing. We welcome submissions to New Moves in the Biz.
---
---
Mentioned in this article:
---
---
---
Jeff Spears
February 26, 2018 — 10:53 PM
Seems like the 7 year gun has gone off and some MAJOR talent has begun to take their deep industry knowledge and apply it to some new and improved business models. Wonder if the title of ex-HighTower exec will replace ex-Goldman exec in the independent space. Ex-Goldman execs have done well after they moved on to prove that there was more to their success than the brand. I think this new group will prove the same.
Frederick Van Den Abbeel
February 27, 2018 — 4:43 PM
A special "thank you" to RIABiz for making these announcements possible on their online forum. As I am one of the people that moved, I want to wish everyone whose names were published today the very best in their future endeavors. May we all continue to strive for excellence and bring good fortune and prosperity to our new employers. Thank you also, Jeff Spears for your remarks. Your continued leadership in the RIA space is always welcomed.