News, Vision & Voice for the Advisory Community
Joe Duran says debut of up-priced, factor-based ETFs paves the way for fatter Vanguard RIA margins and broader U.S. wealth-management market share
February 22, 2018 — 3:55 AM UTC by Lisa Shidler
Brooke's Note: Vanguard Group has always enjoyed the best of both worlds as an RIA vendor. It has slain competing managers by winning the most flow on one hand. On the other, its tactics for winning those assets are ethically unimpeachable so marketplace gains lead to few hangovers or backlashes. But its foray into active ETFs, which looks fairly benign, is being met with heightened skepticism by RIAs because, in part,  Vanguard is an RIA. Nobody could complain about Vanguard becoming an RIA using super-cheap index ETFs. But it seems to raise questions when that same RIA is using proprietary actively managed funds -- factor-based or not. The additional concern is that it pads the profits of the RIA, adding to its pricing and profit leverage. So Vanguard is learning more about what Wall Street firms know: You can be ethical in all segments of your business but end up with ethical naysayers because you are competing in so many segments of business. 
Vanguard Group is greeting a future based on financial advice that now includes an abrupt product pivot toward Austin, Texas -- one that some big RIAs are greeting with raw skepticism.  
The Malvern, Pa.-based $4-trillion king of passive investing is launching active factor ETFs for RIAs with trappings of Dimensional Fund Advisors' system that several hundred RIAs use almost exclusively.
Vanguard's market entry includes six factor-based ETFs and a system of teaching advisors how to use them. Vanguard is coy about when, or indeed if it will, add to the line-up of exchange traded funds but allows that the SEC approved more of its ETFs.
DFA has about 100 factor mutual funds, 1,000 employees and $600 billion of managed assets; it manages no ETFs but allows its factor investing to be used as the basis for ETFs sold by John Hancock. See: How DFA is putting its John Hancock on the ETFs category.
Vertical monopoly
The fix is in for the new Vanguard factor ETFs because they come with a voracious $100-billion investor, Vanguard Personal Advisor Services, says Joe Duran, founder of United Capital Financial Advisers. VPAS is growing at an unprecedented rate for an RIA of about $3 billion per month based on the pioneering price of 30 basis points and coming with a dedicated human advisor. See: Vanguard RIA's growth leaps to $5B of assets per month in 2017 as Schwab's RIA robo jumps to monthly $1.3B.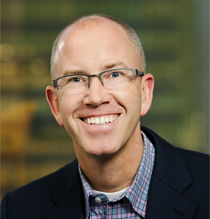 Duran's Newport Beach, Calif.-based firm, which manages $21.5 billion, is a national RIA that may compete across state lines against VPAS, which has a call center staffed by hundreds of CFPs. See: Power Player: Joe Duran powers beyond old 'roll-up' labels even as his United Capital roll-up shifts into a higher gear.
"They're going to put PAS clients in factor-based strategies," he predicts. "Instead of charging 30 basis points, they can charge more. They can sell a product that has a higher margin for Vanguard."
Vanguard spokesman Freddy Martino confirmed that the new funds can be integrated into Vanguard PAS portfolios.
"PAS clients have access to the full suite of Vanguard funds, so they will have access to these new funds, as well," he writes in an email. "That being said, PAS typically uses broad-based index mutual funds to construct most client portfolios."
Vanguard is likely to stray from the "typical," Duran says, based on the exigencies of promoting its RIA and making the unit profitable.
"This is a market share strategy. It defends their pricing strategy [as an RIA]. They've already gone after advice planning fees and now they're going after up-charging for investment execution. It allows them to be expensive and to expand. They'll be able to take PAS and more aggressively market it."
Down to DFA
Scott Smith, an analyst with Boston-based Cerulli Associates, does not share Duran's skepticism and says part of meeting advisor demand is putting a greater variety of funds on the inventory shelf.
"I think it is important for Vanguard strategically to round out their advisor-focused product line with more nuanced offerings like this," he writes. "The firm has recognized an opportunity, which will be especially attractive to advisors who currently engage with Vanguard and are considering adding these strategies to their portfolios." 
The newly released Vanguard factor ETFs cost 13 to 18 basis points, compared to 11 or 12 basis points for passive ETFs. The 18 basis points cost is only for the multi-factor fund. See: PIMCO's institutionalize-Bill-Gross effort culminates after three years in price hikes tempered by ETF migraines and fee cuts.
Factor investing is a strategy which targets securities associated with better returns based on economic factors and style factors. Some of these funds include inflation, credit, style or value, or, in DFA's case, being in stocks in smaller firms. Players of all kinds are piling in often under the moniker of "smart beta." Wealthfront calls its smart beta approach 'superior' to Dimensional Fund Advisors largely because DFA works with RIAs.
Still, it all comes back to DFA, according to Alex Potts, president and CEO of Loring Ward, which manages $16 billion of assets out of San Jose, Calif. He points out DFA has been in this arena since 1990. 
"I suspect this in direct aim at DFA," Potts says. "Since DFA has grown to over $650 billion it isn't surprising. There have been other firms doing this for quite a bit."
A DFA spokeswoman declined to comment for this article.
Designed for whom?
Roger Hewins, president of Hewins Financial Advisors LLC, is a big fan of DFA and doesn't intend to use Vanguard's new factor ETFs.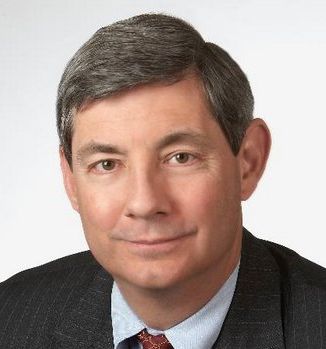 "As a Vanguard shareholder I hope they make a lot of money selling these ETFs to traders. I will not be using them," says the founder of the $4.4 billion-AUM RIA in Redwood City, Calif.
From Hewins' perspective these ETFs don't seem designed with RIAs foremost in mind.
"They position these as 'highest risk' and they are apparently going to be ETFs that are not broadly diversified, but which focus just on the specific segment of the equity market that adds the tilt. DFA has funds which are broadly diversified, which include some tilt, and which are for long-term investors. These ETFs seem designed for traders -- probably hedge funds," he writes in an email.  See: Morningstar renders ETF verdict by discontinuing ETF-only conferences after category becomes the Vanguard-BlackRock show.
Vanguard makes the point that although its ETFs are new, it did not just fall off the turnip truck when it comes to active investing. It has, the firm points out in a press release, $1.2 trillion in global active assets and Vanguard's actively managed funds outperformed their peer group averages over the past five- and 10-year periods 91% and 93%, respectively.
The new factor funds will be managed by Vanguard Quantitative Equity Group, Vanguard's third-largest active equity manager, overseeing more than $39 billion.
Handle with care
Vanguard CEO Tim Buckley alludes to both RIAs and institutional investors in the release announcing the six factor ETFs. 
"The funds are aimed primarily at financial advisors and institutional investors, who we believe understand the risks of potential underperformance and can effectively incorporate factor funds into their portfolios." See: At Inside ETFs, Vanguard CEO skipped over ETFs to get to a hotter topic -- mass delivery of financial advice.
Vanguard made sure that the funds were active and sold as ETFs rather than in mutual funds, says Matt Jiannino, head of quantitative equity product management at Vanguard.
"The most important thing to us was the product was active and we wanted to do it an ETF," Jiannino says. "We think those are differentiators."
He maintains these funds are targeted to a specific audience.
"These products are for advisors," Jiannino says.
"For us, these play a different role. This is a defensive portfolio. These are built to be defensive. Advisors can use a factor lens and see where risks and returns are coming from. These are our first targeted factor funds. Once I know where the exposures are in my portfolio, then I have an idea of what exposure I want." See: Fleet-footed RIAs storm into the active ETF market as fund giants tie pretzel dough
'Rational advisor'
.Regardless, Duran is sticking with DFA for factor investing.
"Well, at least DFA isn't competing directly with advisors. If you can pay a little more for a product with a great history, why wouldn't you? Why would a rational advisor use Vanguard?" See: Franklin Templeton's ETF play reveals pain of being late -- yet it beats never.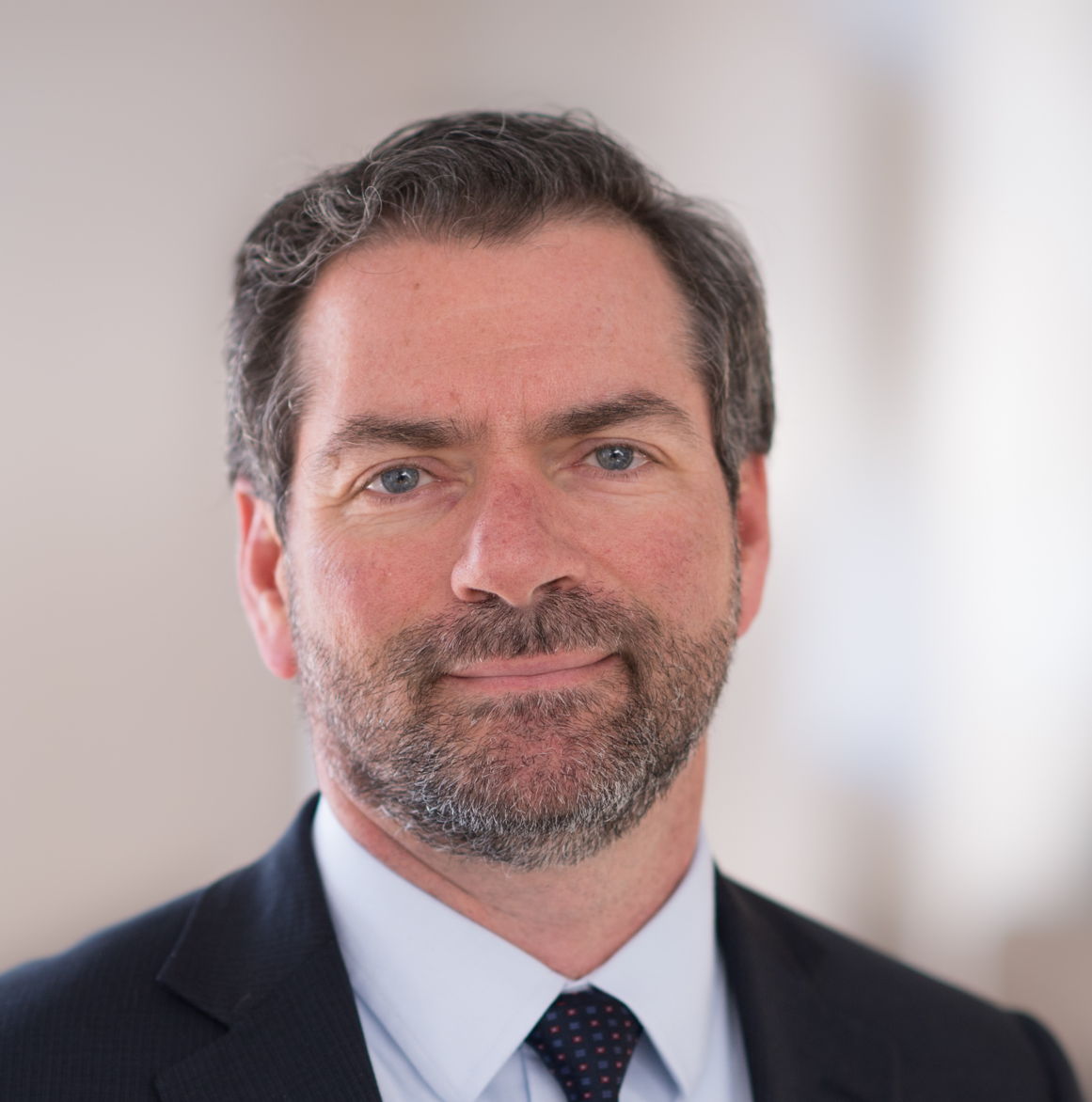 Continuing this line of thought, Duran says if Vanguard were serious about working with advisors it would follow DFA's lead and not allow traditional investors to purchase the factor-based funds. "If they wanted to work only with advisors, then they'd say the factor-based funds aren't available to clients in VPAS. But they won't say that."
Martino of Vanguard confirmed that there are no purchase restrictions on the factor funds and anyone can purchase them. 
Duran sees advantages to both the ETFs and mutual fund factors as financial products. "They can be traded anytime and any day and they're more transparent. But DFA can do things inside its factor mutual fund that you can't do inside an ETF."
Vanguard has five single factor funds meant to achieve risk or return objectives through targeted factor exposures -- minimum volatility, value, momentum, liquidity, and quality -- and will have an estimated expense ratio of 13 basis points. The sixth ETF and mutual fund follows a multi-factor approach and costs 18 basis points. 
Momentum in a bottle
Hewins points out that DFA currently doesn't offer a momentum-based factor funds and he suspects this new Vanguard fund will be tricky -- even for advisors.  
"From my limited understanding of the issues, momentum is a powerful factor that affects your trading, you might be 'catching a falling knife' as one fund did buying cheap telecom stocks only to see them get a lot cheaper, in the early 2000's. Or you could sell off a value name that is appreciating a little early – if it is running up, it seems to work well to let it run a while longer. But it appears difficult to actually seek to capture momentum as a direct strategy. Trading costs are a major problem, for example." See: PIMCO's institutionalize-Bill-Gross effort culminates after three years in price hikes tempered by ETF migraines and fee cuts.
Jiannino acknowledges that factor funds are still new to many investors and the firm wants to offer a wide range of education. 
"For us, education is a big part of this. Not just education around factors and exposure and the risks that come with them. These are tools and we think for certain investors that are very valuable tools." 
When asked why Vanguard decided to launch the new products now, Jiannino says it was simply the right time.
"We wanted to bring a product to market that allows investors to get targeted exposure to the factor. We think this is for intermediaries to work with their clients to determine if this fits their clients' goals and objectives."
---
Mentioned in this article:
---
---
Share your thoughts and opinions with the author or other readers.
Flyover said:
February 22, 2018 — 10:20 PM UTC
---
---