Dan Arnold: This will allow our advisors to spend more time with their clients and grow their business.
Brooke's Note: Broker-dealers and RIA custodians alike have long employed segmentation strategies to try to match service levels with needs -- with mixed results. Often it just means that small advisors get less service. To me it makes sense to give hundreds of thousands of reps more of an a la carte, pay-as-you-go, fingertip-control, unbundled means of serving investors. These reps are small business people who manage mostly by instinct and can hardly envision exactly what they'll need when they leave the full-service world of Wall Street wirehouses. LPL's plan to address this need makes sense if they can do it well. Worst case, however, the hires constitute layer of mushy corporate overhead that dilutes focus and drains away the animal energies of independent advisors. Alternatively, what could make this Dan Arnold initiative a success is his firm's critical mass of 18,000 advisors and digital support for virtual assistants that's reached a critical efficiency threshold. Arnold has been in his job now nearly a year and it's gone well. The LPL CEO has earned the chance to begin a careful process of adding services after a period mostly marked by the subtractions of streamlining.
LPL Financial is taking next steps in its "Uberization" program, which means reps can buy services associated with the full-service wirehouse model as a premium service pumped out through salaried LPL staff managing call centers.
In response to a series of market pressures both to itself and its reps, the Fort Mill, S.C.-based firm is giving a nod to competitive business models including wirehouse brokers, virtual advisors, TAMPs, robo-advisors and its own offices of supervisory jurisdiction known as OSJs.
LPL Financial supports more than 420 independent RIA firms, namely OSJs, that conduct their business through separate entities with over 5,200 advisors who conduct their advisory business through these separate entities, rather than through LPL Financial.
"[In 2018, we will] roll out our new virtual services, which enable advisors to outsource more functions, and help enrich their execution," CEO Dan Arnold told Wall Street on a Jan. 29 fourth-quarter analysts call about a year after his installation in LPL's top seat. See: New LPL CEO Dan Arnold thrills Wall Street in debut by laying out vanilla vision. Advisors would use the services on a pay-as-you-go basis. The idea, Arnold says, is to lighten the burden of training and managing employees.
"This will allow our advisors to spend more time with their clients and grow their business."
'Preemptive strike'
It could prove effective for LPL's 18,000 offices, says Will Trout, senior digital analyst for Celent in London.
"Interpret this move as a preemptive strike to secure margin," he writes in an email. "LPL has in the past gone relatively easy on OSJs from a fee standpoint, and now they want to recapture the commanding heights of the value chain."
Sounding a more skeptical note is Danny Sarch, president of White Plains, N.Y.-based recruiter Leitner Sarch Consultants. He points out that investors who go to independent advisors don't want to be sent down the corporate rabbit hole.
"It sounds great when you talk about it and as a talking point to an analyst," he says. "[But] it strikes me as an attempt for revenue generation that ignores the [personal relationship-based] realities of the industry."
RIABiz was in contact with LPL throughout the research and drafting process of this story. On Feb. 9, we were told we could speak to a "subject-matter expert" and then informed that, due to time pressures, interaction would be limited to written questions. After three such questions were submitted Feb. 14 LPL, again citing time constraints, declined to contribute to this story.
That said, Arnold made clear on the earnings call why "virtual" forms part of the new strategy for LPL.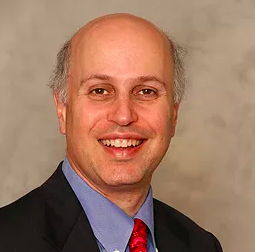 "The delivery of our virtual services," said Arnold, responding to a question from Craig Siegenthaler, senior equity research analyst at Credit Suisse on the January call, "may be a way to think about [driving organic growth in] same-store sales."
Now, LPL is borrowing from its OSJ's play-book by putting the "virtual" arrow in the reps' quivers, which virtually reduces payout rates but may help increase absolute payouts.
Digital pickle
"Not at all a coincidence," says Trout of how LPL's launch of virtual assistants coincides with rising tensions with OSJs and the firm's increasing M&A activity. "OSJs are under some pressure in what is essentially a commodity -- especially custody -- business."
LPL's offices of supervisory jurisdiction in general are essentially in-house mega-branches that tie together RIA, full-service, and independent broker-dealer models, which buy LPL's services wholesale, often run their own RIAs, manage a significant number of advisory-servicing and compliance functions themselves, yet remain technically LPL-affiliated IBD reps.
The virtual plan came to light in July at LPL's Focus conference but was spotlighted in a recent fourth-quarter earnings call with Wall Street analysts.
LPL calls its lurch toward fuller service the virtual assistant program. In this case, however, "virtual" signals the addition of a flesh-and-blood component, taking a leaf out of McKinsey & Co.'s grand vision of a wealth management future based on 24-hour supercenters manned by personnel. At the Focus event, Arnold invoked the Uber brand as the apt comparison.
Unlike McKinsey, however, LPL's virtual strategy has more of a B2B cast, providing assistants to reps who in turn expand capacity to handle more investors and more assets. See: McKinsey: Robo-advisors have a cloudy future but 'virtual advice' delivered by 24-hour super-centers with experts and algorithms will win the day.
Call center or virtual advisors are the hottest thing in financial advice right now because Vanguard Group is using the model to such impressive effect, pushing past $100 billion in assets in short order. See: Vanguard's new CEO Tim Buckley hints the next move for his firm's RIA's 30-basis-point fee may be down, down, down.
Arnold, Trout writes, is highly motivated to regain competitive ground from the OSJs by providing some "virtual" -- read automated -- give with a fuller-service offering.
OSJs at LPL include Morristown, New Jersey-based Private Advisor Group, which manages total client assets of over $27 billion, and Independent Financial Partners of Tampa, Fla., which has over $5 billion in assets under management and $42 billion in assets under advisement. Between them these firms oversee about 12% of the $615 billion total managed assets at LPL.
The clampdown
Responding to the quandary posed by its OSJs, LPL has, in the last year, increased its fees, closed down some of the architecture that supports RIAs working with them, and taken a small step away from the option-rich environment that advisors hold dear. See: LPL Financial clips wings of 20 top fund companies by asserting itself as 'gatekeeper' on newly launched DOL-proof 3.5% flat-commission mutual fund superstore.
Exemplifying such changes was the LPL edict -- delivered via email Aug. 29 by Andy Kalbaugh, president of national sales. It said that, starting last November, new LPL advisors may join OSJ, but those with less than $50 million in advisory assets must park those assets in LPL's corporate RIA and be subject to its fees. See: Tensions build with OSJs after LPL Financial's 'about face' on held-away RIA assets and forced use of its corporate RIA.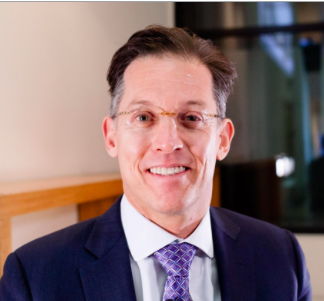 "[This] story is one of centralization and scale," says Trout. "LPL wants [new] advisors to custody with them if they can, and letting the small fry keep assets away -- at least without charging them a fee -- only exacerbates the margin problem caused by OSJs subverting the LPL monopoly on services."
Yet despite the futuristic aura that surrounds words like "virtual," "robo" or the "shared economy" -- a phrase Arnold was not shy in deploying at LPL Focus -- not everyone is convinced.
"Other than the advisor who has no choice, or needs a low-end solution for a finite period of time, then I don't really get it," says Sarch. "It's one of those things that on the whiteboard seems like a great idea … but I question whether the more it's diffused, where it's one assistant covering multiple practices in multiple locations with exponentially more clients, how effectively LPL can provide a service." See: Schwab unveils its virtual future to plaudits but using green CFPs as its real people, mandatory 6% cash, could prove troublesome.
LPL has been steadily chipping away at the advantages OSJs have enjoyed as a result of their scale. Since Jan. 1, LPL has assessed a five-basis-point fee on the assets they hold-away at custodians like Schwab Advisor Services and Fidelity Clearing & Custody Solutions.
"LPL is pushing [OSJs] on both the top line -- charging them more -- and on the expense front," says Trout. "[There have been] other efficiency measures as well, such as requiring advisors to adopt/switch to the new ClientWorks advisor workstation from BranchNet." See: LPL installs a former Wells Fargo tech-meister as it races to replace software, RIAify itself, for 14,000 restive advisors.
Virtual risks and rewards
LPL's virtual assistants will be based in the firm's Charlotte, N.C. and San Diego offices and advisors will pay a fee to use them on a per-use basis. Virtual assistants can be employed the same way that an advisor uses a traditional assistant, says Arnold, with their responsibilities ranging from opening new accounts and processing paperwork to responding to client requests.
"When we think about trying to help advisors run a business how do you think about tapping into that shared economy concept in order to help them lower the costs associated with their overhead? [One way is] a virtual assistant," Arnold told reporters at last summer's LPL's Focus 2017 conference, where he introduced the virtual strategy, according to published reports including one in ThinkAdvisor. See: LPL to Wall Street types: We're in phase three.
The very 2018 "shared economy" concept gets back to some bedrock principles, Trout says.
"The move really is about outsourcing and cost savings. But you can see a compliance element behind the centralization of services as well. Basically all the conversations or actions of the virtual assistant will be documented -- or at least, can be -- and/or recorded." See: BlackRock solicits more regulator scrutiny of robo-advisors, eliciting jeers and a cheer.
Losses in the billions
LPL's brand is built on a low-cost offering and relies on maintaining low overheads, yet by making a bet on a "virtual" outsourced future, Trout shares Sarch's view that Arnold is taking a risk.
"I am particularly skeptical about any likelihood of scalability or growth plans given the degree to which advisors come aboard from acquired firms," says Trout, citing National Planning Holdings Inc., which has operated as a subsidiary of LPL since summer 2017 and from which advisors have been defecting. See: LPL Financial's tack to roll-up mode -- complete with trash-talking its sweet terms -- may send its rep count sailing past Morgan and Merrill.
"The virtual assistant model, at least until it gets traction, will not appeal to prospective new LPL brokers … [There is] too much uncertainty, risk, and fear of change generally," Trout says.
As with any tinkering with core philosophies, Arnold will need to show that taking a "virtual" tack isn't just a digital-chic way of trying to be something that LPL just isn't.
"The world is full of these innovations and they disappear because they faded away quietly," Sarch adds. "I think that public companies always have to come up with interesting ideas for the analysts to chew on and here's one."
In November 2017 alone, LPL lost a combined $3.8 billion in OSJ assets and 130 advisors to La Vista, Neb.-based Securities America Inc. as Windsor, Conn.-based Professional Investors Network LLC; Priority Financial Group of Peoria, Ariz.; and Huntington Calif.-based Elite Financial Network said their farewells. See: Why exactly a $2.2 billion RIA hybrid abruptly dumped LPL for Securities America -- and Schwab, Fidelity and TD Ameritrade.
---
---
Mentioned in this article:
---
---
---
brooke southall
February 21, 2018 — 3:34 AM
Right. And good thing to know and add. But many people consider Ameriprise to be the fifth wirehouse for being a full service broker. It is quite different to get a full-service-style service at an IBD like LPL.
Stephen Winks
February 21, 2018 — 4:04 PM
Full service brokerage is a misnomer. Doing anything and everything to help the broker to add value illustrates why it is so important to put prudent process that puts financial services back into the financial services business. SCW.
Mike Betz, CFP®
February 21, 2018 — 2:47 AM
This isn't an entirely new concept. Ameriprise has been using virtual financial planners overseas for years for it's employee advisors. It's my understanding that the service employs well-credentialed staff, the quality of their work is excellent, and the turnaround is fast. Perhaps LPL is onto something here and virtual assistants is just the beginning. -mtb-