Walt Bettinger (on-screen at IMPACT): In the fourth quarter, we streamlined share classes and decreased operating expense ratios on our money market funds, enhancing the net yields available to our clients.
Brooke's Note: Schwab CEO Walt Bettinger keeps pulling rabbits out of hats much in the way his predecessor, Chuck Schwab, did for decades. It's the classic Schwab play: use scale and competence to do things better and cheaper. The challenge with that two-pronged strategy is that doing things better means spending for quality and doing it cheaper means snipping revenues, which cuts into earnings. But just about the time that Bettinger got on his roll of the past few years in making Schwab a force in robos, ETFs and high-net-worth advice, he also fashioned a strategy to make money that paid for expensive growth and innovation strategies. Slush balances of cash got shoved over to the bank, which earned nifty rates on low-risk loans not available on Wall Street. Now Schwab hopes that the new asset- gathering machinery it's built begins to carry more of its own weight as it achieves scale. But at least two analysts believe Schwab could get caught betwixt and between, leading to share declines. For RIAs who keep $1.5 trillion of assets at Schwab, all of this action has bearing on them. The Citi analyst fears Schwab's expense related to human advisors could swell. RIAs glancingly compete with Schwab for advisor talent and investor assets. They also depend on Schwab using its scale to their benefit in lowering costs and reinvesting in the platform. Citi's Bill Katz has a high batting average on grading shares. We'll see if he really understands Schwab in all its layers and complexity.
Charles Schwab Corp.'s spectacular run is over -- at least for purposes of betting on its shares -- according to a star Wall Street analyst.
Citigroup analyst William Katz told investors to "sell" Schwab stock because the same dynamics that pushed share price of the $3.48-trillion firm in San Francisco above $50 for the first time in decades could also drag it down.
More specifically, about 65% of the firm's revenues -- and 100% of its revenue lift -- rely on net interest income derived from shuffling assets from the broker-dealer over to the bank -- according to Citi.
Schwab earns a spread of about 2% on assets its able to bring in -- by banking standards -- cheaply.
That's because president and CEO Walt Bettinger remade Schwab into a smart hydra of an asset-gathering machine, taking on Vanguard Group as the low-cost ETF provider, for example, to good effect. See: Charles Schwab & Co.'s vertical play to monopolize ETF market -- to be its low-cost maker, distributor and manager -- diesels ahead as ETF OneSource grows again.
In another instance, Bettinger out-discounted E*Trade Financial Corp. and Scottrade on trading costs and thrashing the upstart robo-advisors at their own game. See: E*Trade enters RIA custody business by purchasing number five player.
The maestro
Last year, the firm slashed its equity and options trade commissions from $8.95 to $4.95.
"In the fourth quarter, we streamlined share classes and decreased operating expense ratios on our money market funds, enhancing the net yields available to our clients," Bettinger said in the press release.
Its $27 billion of AUM in its zero-fee robo-advisor is way ahead of the $22 billion of assets possessed by Wealthfront and Betterment combined.
Better yet, even as Bettinger leaned into the discounting game, Schwab's brand gained ground with high-net-worth investors. The assets that receive some form of advice and on which a fee is charged keep rising.
Bettinger's final coup: He kept RIAs happy. RIA assets in custody hit a new high of about $1.5 trillion at year's end -- about what Fidelity Clearing & Custody Solutions, TD Ameritrade and Pershing Advisor Solutions have combined.
"I think Schwab is doing a great job, building themselves out as both a wealth manager to end clients and a service provider to RIAs and retirement plan sponsors," says Scott Smith, analyst with Cerulli.
Constant sky
But Katz says -- in the densest of Wall Street jargon -- that Schwab's strategy of banking (literally) on a single fount of revenues is a vulnerable oasis under a hot sun of competition and the vagaries of rate swings.
"As earnings per share normalize and the delta around earnings lift comes solely from spread-based revenues, we expect investors to rethink the valuation construct unfavorably," Katz wrote in the downgrade note.
Total net revenues for Schwab Advisor Services increased by $351 million , or 17% , for the 12 months ended Dec. 31, 2017 from the approximately $2.06 billion of revenues for the same period in 2016 primarily due to increases in net interest revenue and asset management and administration fees.
Still, that was a significant drop-off in increase Total net revenues for the RIA custody unit of Schwab increased by $458 million , or 28%, for the 12 months ended Dec. 31 2016 from that period in 2015
Katz has a success rate of 61% according to TipRanks.com, and downgraded the stock from "neutral" to "sell." Adding salt to the wound, he suggested investors seeking exposure to financial advisory firm may want shares of TD Ameritrade or LPL Financial instead.
But Katz may see a falling sky that's still firmly affixed in the firmament, says Charles "Chip" Roame, managing partner at Tiburon Strategic Advisors, and that things should only get better for Schwab with its spread strategy.
Citigroup downgraded the stock from "buy" to "neutral" Jan. 22 and less than a month later, Feb. 7, followed up with the latest downgrade from "neutral" to "sell" -- a move that followed Bettinger's meeting with Wall Street analysts.
Not alone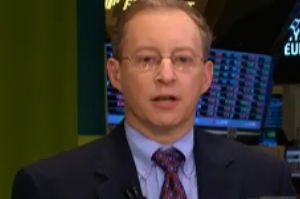 Citigroup wasn't the only firm to downgrade Schwab's stock. On Jan. 3, JMP Securities changed its rating from "outperform" to "perform" the market.
Katz predicts that the company's earnings growth will slow down in 2020 and is prey to numerous rising execution risks. He also predicts that investors will begin questioning the stock's valuation -- if not now, at some point. See: Schwab CTO's speech in NYC spotlights an RIA business addicted to innovation – with no fresh fix in sight.
In 2013, Schwab's stock price hovered at $17 a share and now it's trading at about $52 a share. On Feb. 9, following Citigroup's downgrade, the stock hit low point for this year, trading at $48 a share.
The root problem for Schwab -- along with the rest of the industry -- may be the push to put more human advisors in retail branches and call centers. Those efforts at compensating salaried brokers by Fidelity, Schwab and TD have spilled onto the pages of the Wall Street Journal. See: What an RIA should make of Wall Street Journal's expose of how Schwab, Fidelity and TD Ameritrade's advice machines steer client assets.
In the Schwab's fourth-quarter earnings release, CFO Peter Crawford allowed that personnel expenses -- including "incentive costs" -- are ratcheting up expenses at double digit rates.
Higher 'incentive costs'
"Our 11% year-over-year rise was consistent with expectations and included higher compensation due to added staffing and incentive costs relating to our strong asset gathering, as well as higher professional services outlays relating to project spending and third-party fees tied to higher balances in our asset management business," Crawford said, according to the transcript.
These outlays, however, don't set off alarm bells for Roame.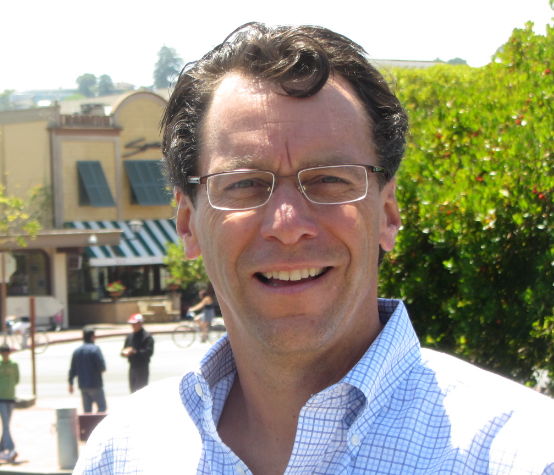 "Expenses are always a concern," he says. There are many examples of firms with sound strategies spending far too much money and imploding. Some of the robo-advisors may be in this category today. But this conclusion for Schwab surprises me a bit."
The bottom line for Schwab is positive, Crawford said in the release.
"Through our continued expense discipline we achieved a 440-basis-point gap between revenue and expense growth, resulting in a record 42.4% pre-tax profit margin, a 240-basis-point expansion over last year."
122% bonus baby
An area that Bettinger bragged about in the company's earnings readout was its robo option -- Schwab Intelligent Portfolios and Schwab Intelligent Advisory -- where presumably costs are very well controlled. See: What exactly to make of Morgan Stanley poaching robo-talent Naureen Hassan from Schwab on the heels of Greg Fleming's departure.
The two combined efforts have surpassed $27 billion in assets and have 233,000 active accounts. That's up 122% from the year-ago numbers. See: Exploding to near $24 billion* of assets under automation, Schwab creates robo-exec slot and fills it with ex-Betterment unit chief.
"Strategically Schwab is in a terrific spot for the next decade," Roame says.
Investors agree. Since tumbling after the Katz downgrade, shares surged back and closed trading today at $52.33.
---
---
Mentioned in this article:
---
---
---