News, Vision & Voice for the Advisory Community
Financial planning software giants zig to each other's zags, Ric Edelman rips the robos and Joel Bruckenstein bobbles
February 12, 2018 — 10:29 PM by Graham Thomas
Brooke's Note: The buzz surrounding technology rises and falls like the recent stock market. Right now it seems muted -- but for RIA software vendors it's always on full blast. See: How tech vendors pierced the glare generated by Fidelity's uni-bundle to get their message in edgewise to 650 advisors at T3. T3 actually seems to get newsier in inverse proportion to industry buzz. Less need for hype. 
The battle between eMoney and MoneyGuidePro to own the future of financial planning software burst into view at T3's advisor conference, this year held at Marriott Harbor Beach Resort & Spa in Fort Lauderdale, Fla., as two of the three titans in the sector -- with nearly back-to-back keynote sessions -- touted new iterations that sounded much like each other's core spheres of expertise. See: Talent exodus at MoneyGuidePro revealed by posting from Mount Kilimanjaro includes two Knulls.
First up, eMoney's Jessica Liberi, a senior vice president of product management, announced a "right-sized, simple planning tool that has the same experience, and all the data, with a focus on goals."
Closely following that, Kevin Hughes, executive of sales at sales at PIEtech, MoneyGuidePro's parent, announced a new "advanced planning" initiative.
Millennial planning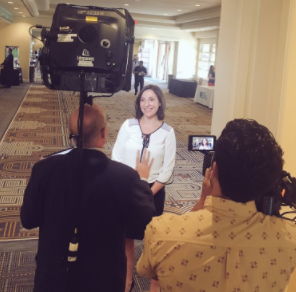 Each announcement reflects a strategic shift toward a point of convergence to some degree, according to Joel Bruckenstein, producer of the T3 conferences and subject of a Bobblehead in his likeness (see way below) making the rounds. See: Joel Bruckenstein pitches DOL rule to Sen. Marco Rubio after fate makes them JetBlue seat mates
"Both have had great success, but MoneyGuidePro is looking to grow into the more complicated planning space with larger RIAs and family offices where eMoney has been the tool of choice," he said. "When you look at millennials and the next generation clients, MoneyGuidePro has a larger client base there, and in general – so its really both sides rounding out their product offering,
But any move toward simplicity in financial planning is wrought with perils, cautions Michael Kitces, publisher of Nerd's Eye View, based on his experience as principal of XY Planning. See: TD Ameritrade is 'gathering feedback' after Michael Kitces's blogged overture for RIA collective bargaining on wholesale ETF line-up shift.
"Next generation advisors are more interested than any other in getting paid for their advice, which means the software has to help illustrate complex scenarios for clients, not treat them as simpler when they're not. Younger clients have different problems, not simpler problems," he said.
Hughes seemed to bristle at the notion that MGP is "simple."
"We've done easy since almost inception, but under the hood it has always been very sophisticated. So we don't have to go back and make out software easy," he said. "The advanced planning modules do that with more subject matter to a plan. But it still needs to look easy."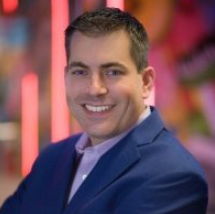 Liberi said that advisor feedback drove eMoney's direction -- namely advisors with clients whose planning needs can benefit from a simpler approach.
Simpler needs
"We heard from them, and for some clients with less complex needs, the time and effort may not be worth it, or necessary. So we created a right-sized solution, a streamlined workflow to get the output they need. Naturally that leads to other goals, and they can come back and start filling in the blanks." See: eMoney makes its first big enterprise sale as a Fidelity sub-unit by showing a few features and much salesmanship.
Kitces says in article , "Differentiating financial planning software," that the two firms' raison d'etres is trying to find a balance of simplicity, complexity and ease of use.
"The arduous and time-consuming nature of inputting data into cash-flow-based financial planning tools led to the advent of MoneyGuidePro in 2000, and the birth of 'goals-based' financial planning software, where the only cash flows that had to be inputted were the specific saving inflows and spending outflows of that particular goal," he wrote.
But this approach left room for a different kind of competitor.
Gap monster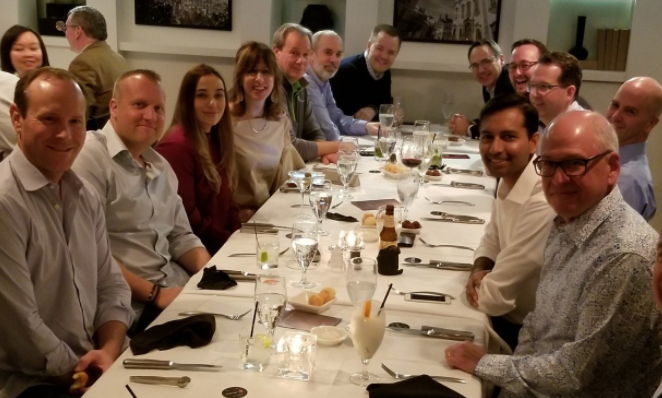 "A gap emerged for financial planning software that could actually show meaningful tracking of what is changing in the client's plan on a year-to-year and more frequent basis," said Bruckenstein. "And thus was the rise of eMoney Advisor, which was also founded in 2000 but really gained traction in the 2010s as account aggregation tools like Mint.com." See: eMoney -- with an immense Fidelity presence -- pulls out stops to debut RIA robo AMP, which shared buzz bandwidth with Envestnet M&A
But if you were to ask Ric Edelman about his opinion of any financial plan being created these days, you'd get a dose of sheer disgust.
In his session, the radio king ripped through 130 slides in 15 minutes and shocking the room to attention with condemnation.
"Most of the advice you are giving your clients is wrong, fatally flawed, and potentially criminally negligent – and if you don't evolve you will soon be out of business."  See: How Ric Edelman's bounty of radio and TV leads pushed his $12-billion RIA from Microsoft to GoldMine to Salentica. 
Going down
His pet looming threat concerns lengthening life spans. "The cost of sequencing the genome in 1990 was $2.7 billion. By 2020, that cost will be down to a penny. "What is the life expectancy now – 85? 100? No more like 120. You are simply not running accurate projections."
Edelman was far for through, reserving his severest lambasting for robo-advisors Betterment and Wealthfront Inc. based on their websites going down during recent violent downturns in the markets.  
"Wealthfront and Betterment are technology companies, and their corporate background is technology where failure is no big deal," he said. "That's fine if you use games, but we are not playing games, with money. It's unconscionable if the SEC would allow them to keep operating. I expect them to come down hard since their websites crashed, and to not even having a telephone or name to talk to, no control over accounts. If Merrill Lynch tried that they would already be shut down."
Charles Schwab & Co. and Fidelity Investments stock also went down and even Vanguard had some issues, according to a Bloomberg article.
Edelman didn't just condemn robo-advisors but small ones, too.
"Regulators will push many of the existing 'mom and pop' non-professional advisors who currently manage massive amounts of money out. The wild west is over." See: Edelman Financial gets its CEO from LPL but the chief executive's job description isn't exactly what the old one was.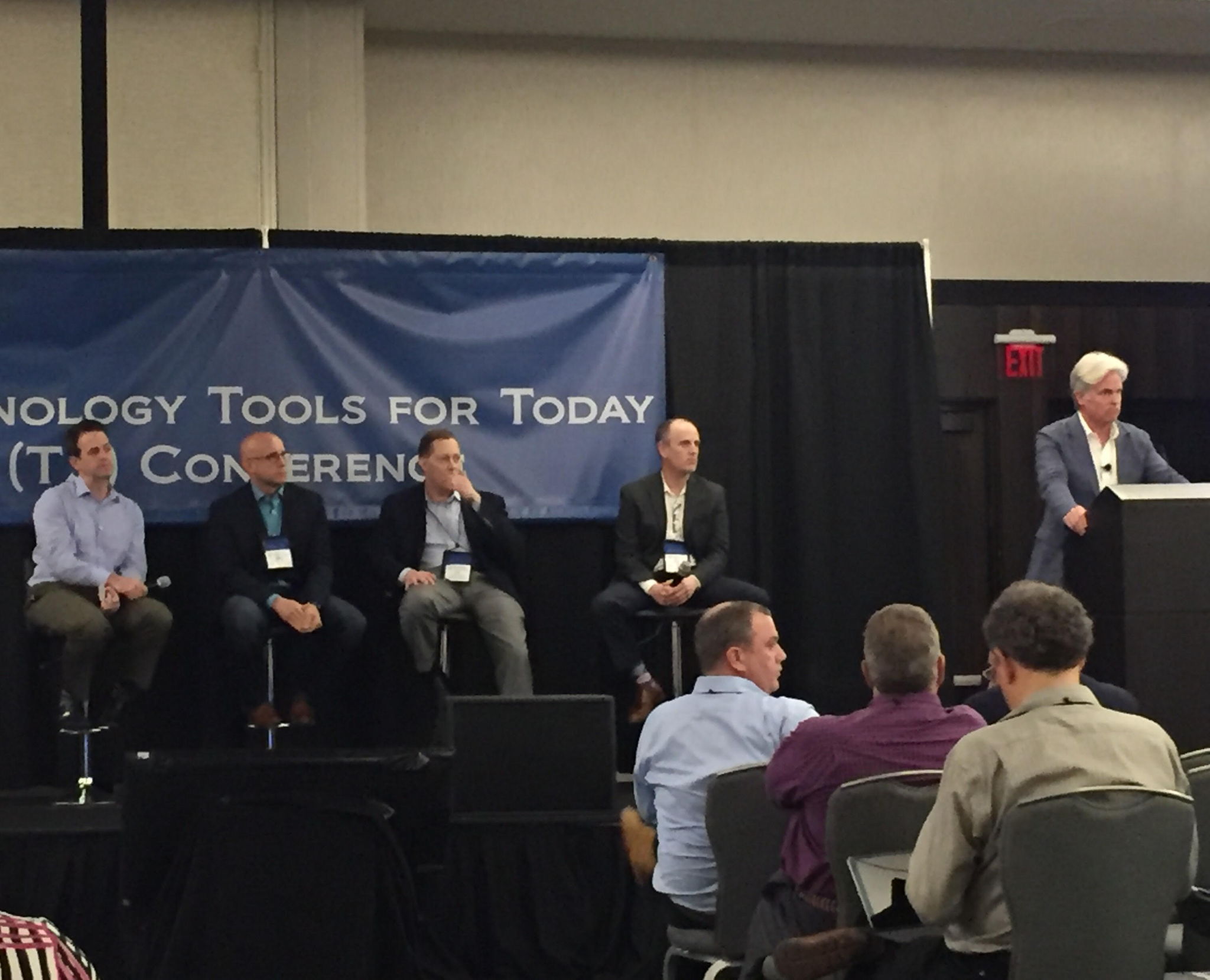 Unforgiven
Still, Edelman is not in a forgiving mood for the upstarts. "The regulators should wield a heavy hammer, they need to recognize the seriousness of business they are in, and this was widely anticipated – not at all a surprise. And this undermines confidence in markets. The SEC's primary job is to instill confidence, and this is a weak link," he said. See: Betterment explains why its Brexit-sparked trading halt on Friday wasn't 'suspended' trading.
Edelman also has a robo-advisor, Edelman Online, with a corporate name of EF Legacy Securities LLC. It has no ADV. Ric Edelman tells how he succeeds in advice's Death Valley -- online investing.
Also announced at the conference was public promotion of a partnership between "Aaron West" and "Aaron East" – namely Aaron Klein of Riskalyze and Aaron Schumm of Vestwell Holdings Inc. It was first announced in October. 
Klein said his own experience of launching a 401(k) plan, was a "mess" due to fragmentation that took six months, replete with inch thick reams of paper, pin numbers printed for initial log in ("very secure"), multiple vendor relationships that often resulted in failure due to the chosen vendors not working together, and no truly digital onboarding.
This led to the realization there was a clear need and opportunity for improvement.
As Klein recalled, "Our VP of product Dan Cunningham said to me: 'I just signed up for the 401(k), and this is 2018, and this is ridiculous!' Dan is a millennial, and he has high expectations for the future, and when they are not met – you will hear about it!" See: Riskalyze tromps onto Envestnet turf by signing $20-billion, 975-advisor account with its robo-manager.
But Klein expected to be a competitor, not a collaborator with Vestwell, at first.
Haircut on revenue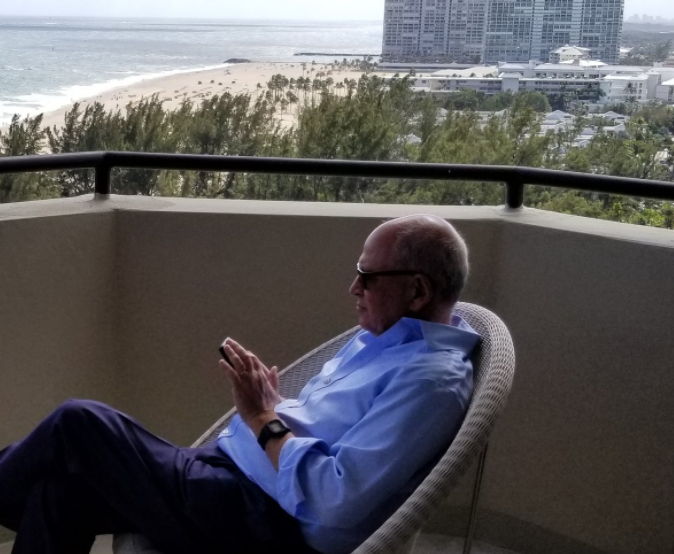 "I thought they were just an innovative recordkeeper, but there was a lot more to it than that." See: As Aaron Schumm's 401(k) startup gets $8 million the FolioDynamix founder loves Vestwell's odd juxtaposition to Fidelity.
After learning the details from Schumm at the Soho House Summit "we fashioned a quick deal, took a bit of a haircut on revenue but saved on engineering and speed to market."
The collaboration should be able to allow the advisor to keep their level of pay, but roughly halve the cost to the employer and participant, while cutting the implementation time from six months to six days, Klein said.
"An advisor can jump into Riskalyze Retirement Solutions and create a proposal, consult with a Vestwell rep on plan design, and put that into the hands of the employer," he says. "Once signed, it's a fully digital solution, so you then capture the risk number, do the model matching on the platform."
Amazonization of Orion
Not to be outdone, perennial inventor Orion Advisor Services LLC launched the latest iteration to its new Eclipse platform called ASTRO (Advisor Strategy Tax Return Optimization). RIABiz covered much of this push in a recent article: The four-year ordeal Orion's president underwent to launch Eclipse -- a sprint to stay in the race with Tamarac and Black Diamond for rebalanancing. Orion is helping BlackRock models flow through advisors to investors. 
Incidentally, Mary Catherine Lader attended T3 and was seen having breakfast with Joel Bruckenstein. She is chief operating officer of BlackRock's Digital Wealth unit, perhaps the industry's boldest new play at creating a super-platform. See: BlackRock may build the biggest, baddest RIA platform yet as 'Boy Wonder' begins 'Aladdin-izing' FutureAdvisor Lader's big league credentials include three years at Goldman Sachs after graduating from Harvard Law School and Harvard Business School.
In addition to a BlackRock angle, Orion has an Amazon.com angle.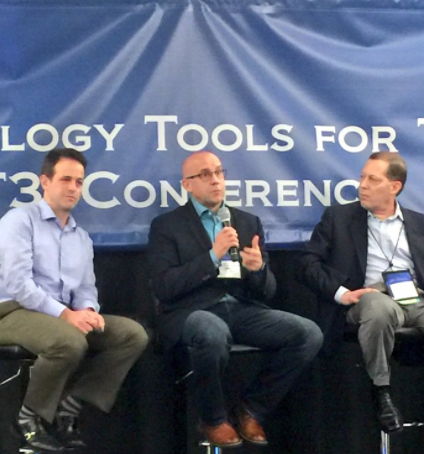 Eclipse and ASTRO run on Amazon Web Services, where thousands of instances are sent to the advisor every morning, says Orion CEO Eric Clarke.
"We are flipping the workflow on its head by presenting the opportunities to advisors every morning," he said.
But Orion is only charged by Amazon if the advisor actually uses the data. Finally, like Bezos saying their earnings were baked in five years ago, Orion is running "about two years out on our product plan. Five is too far since things are changing so fast with crypto currencies and the like. Maybe blockchain replaces the API?" See: Vanguard Group makes $1.15-trillion AUM bet on blockchain technology that eliminates giant daily manual process.
Stream-ing
While an able panel on the main stage, including a rep from McLean Asset Management,  inStream Solutions founder Alex Murguia, presented specific use cases, gave me the lowdown over breakfast.
"This is the next iteration of product development. We have moved from securities to mutuals to ETF's, to SMAs, and the technology is now there to essentially optimize portfolio optimization," said Murguia.
One use case for ASTRO are CPA's or advisors who have been manually doing tax loss harvesting – but how do you do that with an ETF? ASTRO allows the advisor to take, for instance, the Russell 3000 in a non-qualified account, be able to hold and monitor the underlying securities and not have the tax based on [Committee on Uniform Security Identification Procedures]. This saves hours of manual number crunching, and allows the advisors to tilt toward value, growth, income or whatever they want to express in the portfolio. See: How Ron Cordes is putting RIA, UBS, billions of dollars and the Congo into the same impact-investing conversation.
A second example centered around clients who hold a concentrated stock position, where ASTRO can help rebalance the portfolio by tax loss harvesting other holdings in the portfolio against the majority holding. At a flat fee of $50 per account, Clarke seems to be channeling his "inner-Bezos" by making it nearly impossible to undercut on price from inception. See: Eric Clarke keeps FUSE lit by rebalancing deep-suburbia hackathon with BlackRock and DFA real economiks.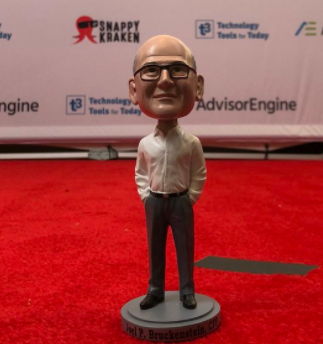 Tech interrupted
I'd be remiss if we didn't mention some key improvements to T3 offerings. In an impromptu meeting with reporters, Bruckenstein mentioned his new job board, which is free to CFP graduates, and his new Virtual Exhibit Hall, which should be launching soon.
"It's really a way to extend what we do so advisors can go in and look at the offerings, see videos, set up demos, all self-served." See: Eric Clarke keeps FUSE lit by rebalancing deep-suburbia hackathon with BlackRock and DFA real economiks.
Bruckenstein said it would be launched soon.
He also mentioned last year's DOL-rule start date as hindrance to tech development.
"The enterprises had to focus on running our businesses – and stopped the big themes, and there were other things that flowed out of that. B-D's had to stop and look at their business model, as a result of DOL. But from a tech standpoint it was an interruption. It stopped budget for all what they really wanted to do, and now they are back to doing what they should do – making a better experience for their clients." See: Pro-DOL rule forces sharpen knives now that DOL rule's 18-month delay is carved in stone.
My sincerest apologies to Brian Edelman at Financial Computer, Steven Zuschin of LifeYield, and so many others whose worthy products didn't make it into this wrap up. I blame Joel for too much news!
---
---
Mentioned in this article:
MoneyGuidePro
Financial Planning Software
Top Executive: Bob Curtis
Riskalyze
Compliance Expert
Top Executive: Aaron Klein
---
---
Share your thoughts and opinions with the author or other readers.
---