Mike Durbin: We have a chip on every square on the table.
The Market Counsel Summit had many recognizable speakers in its line-up and one that left RIA audience members truly impressed and grateful -- with an oft-contrarian RIA view.
A prepared and polished Mike Durbin convinced a skeptical Las Vegas audience of peers and clientele that his firm is playing a numbers game and something, more precisely, data-driven all at once.
"Since we are in Las Vegas I'll make the analogy that we have a chip on every square on the table. We do well across the client landscape with very little white space."
The president of Fidelity Institutional and direct report to CEO Abby Johnson showed as well as told in a conference world where white noise sometimes passes for edification. See: Abby Johnson finally breaks through the glass ceiling at Fidelity Investments and now she's busy taking big-time -- if calculated -- risks worthy of her father's legacy
Durbin indicated a willingness to go way outside the Fidelity echo chamber.
Friend of the devil
He mentioned meetings earlier that week with a wirehouse wealth management CEO. He also cited a trip to Vanguard Group regarding asset management. Fidelity Institutional manages $2.3 trillion and it provides clearing, custody, trading services, technology and investment management products and solutions to financial intermediaries and institutions
The former Fidelity head of RIAs and CEO of eMoney lamented the "complex set of choices in front of clients" illustrated by a spaghetti like slide of products. But he contrasted that with the trend of "consumer as a value seeker who buys advice at the time that they need it.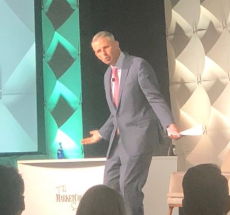 "Consumers have not turned cheap but have better information. The Supply side cost is coming down. Advice is now accessed through fintech startups – and I am surprised how little has actually changed until recently. But things are shifting and accelerating," he said.
Citing Moore's Law, Maslowe's Law (interconnected low), Gilder's Law (triples every 12 months), AI (data abundant and computing power cheap), while mentioning humans are "notoriously bad at prediction," Durbin's presentation illustrated how the speed of adoption is growing faster, with Pokemon Go reaching 50 million users in 7 days.
Durbin then delved into how to take advantage, mainly by staying "segmented and prescriptive" with "tried and true models" like those based on demographic, wealth segments, or "moments of truth." But other achievable models exist.
To an RIA audience lauded as snowflakes, Durbin insisted upon "processes and programs that are repeatable and measurable, not snowflakes."
The former Morgan Stanley executive flashed a slide showing productivity by channel, with wirehouses and discount brokerages being more efficient than their "artisan" independent counterparts.
In a short Q&A Mr. Hamburger asked Durbin: "What's your sense on whats keeping RIA's up – and what should keep them up?
Growth, baby!
Durbin: "Growth, there has been a rising tide but a lot of its market appreciation. Where am I getting the next step of organic growth or momentum – where to go get it?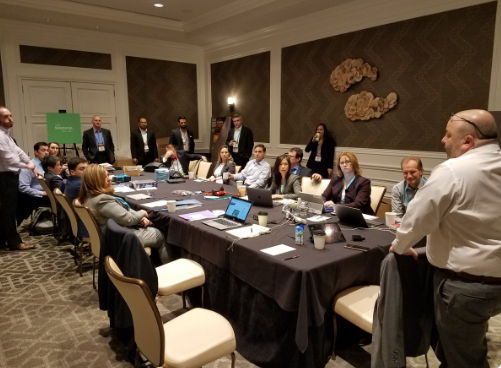 Hamburger then asked "Why is growth so important?"
Durbin: "If you take a true fiduciary role, it's better to have a firm with operational and capital succession with junior partners. With a lifestyle practice can you look your client in the eye and say you are doing the best job for them? Or, a younger partner facing depletion – but we hear fewer firms saying that these days."
Contrasting with Durbin's analytical presentation was David Kowach, president and head of Wells Fargo Advisors, which includes 11,000 full-service stock brokers.
Perhaps sensing the immensity of the challenge in talking to RIAs from his channel and from his embattled brand, Kowach took a far more emotional approach, reading several client letters and citing his mother's experience in working with an advisor.
Kowach offered few thoughts on Wells Fargo strategy, or its efforts to rehabilitate or manage the embattled brand. The polished speaker was corporate in tone, and hearing the post-speech response, it was "emotional but inauthentic," but doubly vexing since Wells Fargo actually had some RIA news See: (Charlie Paikerts story in Financial Planning).
The best anyone could tell, Kowach is signalling that Wells Fargo will add RIAs in branches under its own brand. It left everyone scratching their heads about whether it would purchase these RIAs, form them from scratch, recruit them to an RIA custody unit with a branding deal, or simply recast hybrid FiNet IBD reps as "RIAs."
Walter Booker of Market Counsel led a panel featuring Sarita Bhagwat, head of Fidelity's Thought Leadership, Lori Hardwick, President of AI Labs and Marilyn Mohrman-Gillis of the CFP Board.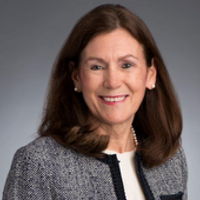 With a stated goal to help you be greedy in a good way, the "case for diversity" cited research from Fidelity and Pew that showed while 80% of firms think diversity is important, only 50% have made any change in the last five years.
But Bhagwat presented research that showed diversity best-practice firms enjoy 51% higher revenue, higher and faster growth than peers and more satisfaction with work by delivering on a value proposition and retaining employees. It also showed better success with next generation clients.
Is it really that bad?
"Yes" stated Mohrman-Gillis. The percentage of women advisers has been flat at 16% for 15 years, while only 3.5% of CPFs are African-American and Latino advisors, she noted.
Hardwick came out bluntly stating: "You look old and outdated if you don't have some level of diversity. The world is changing and you look like you don't realize that."
And then later, she added: "I have seen a good-old-boys club run by women; it's human nature for us to want to surround ourselves with people who are like us and agree with us. But if you think about all of these stats, it's important for the future of the business. Dig deep, this change has to come from top."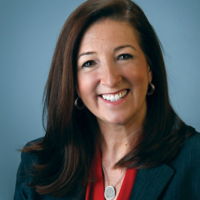 The industry All Star parade followed with Morningstar chief product officer, Tricia Rothschild who used the book "The Paradox of Choice" by Dr. Barry Schwartz as a backdrop to her presentation.
Rothschild proposed that while investor outcomes have improved, the industry still has a long way to go. Calling data "the new oil that makes the tech engine run smoothly," Rothschild urged the audience to improve on processes like client risk-tolerance questionnaires.
Sounds like Morningstar is starting to implement the behavior finance expertise acquired from Hello Wallet into more product features. Rothschild also cited a study from Walker Consulting Group stating: "The client experience will be more than twice as important as price alone and more important than product features."
The technology CEO panel featured Brian McGlaughlin of RedTail, Aaron Klein of Riskalyze and Erik Clarke of Orion and was ably moderated by AdvicePeriod CEO Steve Lockshin.
Eric Clarke's decree
Clarke has assumed the mantle as the dean of RIA technology, despite his soft-spoken ways, and again, he proved most provocative when he predicted the demise of current account aggregation in "four to five years". See: Envestnet quietly deals rivals in on Yodlee play to placate big banks and their latent threat of 'oblivion' in response to 'screen scraping'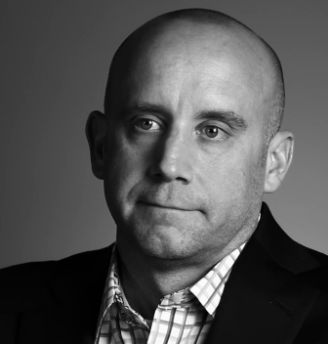 "This is because account aggregation technology has been sold to banks, and the banks are using it to steal customers from each other by identifying assets a client may be holding in a rival bank. Banks are moving to shut out data scrapers by adopting multi-factor authentication or other means,' he said.
"This is happening while we are moving in the direction of fiduciary advice where we rely on aggregated data more than ever before. Ultimately, we are going to have to build point-to-point connections without relying on aggregation providers," he added.
Which prompted Lockshin to ask: "How do you get all the data if 20% of the banks do not participate?"
Clarke responded: "One of the ironies of the space right now is that the tech we're using for this [account aggregation] might never have been intended to reach the scale it has. And, I believe it's going to be tough to unravel.
"Being locked out of account aggregation could send many back to the days of looking at manual statements and keying in data. But this is something we're thinking about today here at Orion," he explained.
Alpha dogs
The most alpha-dog panel of the day featured moderator Phillip Palaveev refereeing Captrust CEO Fielding Miller, Dynasty chairman Todd Thomson, United Capital CEO Joe Duran and newly minted Hightower Chairman Elliott Weissbluth.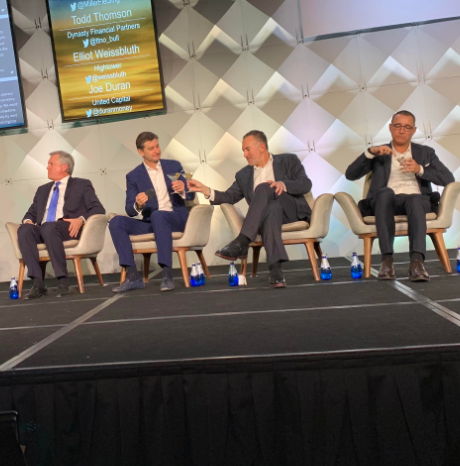 While Palaveev asked each panelist who their favorite boxer was and why – few blows were landed, let alone anyone claiming the championship belt.
Joe Duran made some noise by calling out Focus Financial's Rudy Adolf in absentia for overpaying on valuations. Most telling, the panelists enjoyed martinis onstage and toasted Brian Hamburger in a stunt that clearly some suspect had Weissbluth's fingerprints on it.
Another session billed as a debate was more like a civil discourse between Dale Brown of the FSI and Brian Hamburger on the current stat of Reg BI. See: Brian Hamburger convinces his FSI nemesis to debate him in Las Vegas, after trips to San Francisco and Washington
"Is Reg BI a substantial improvement over the suitability standard? No," Brown conceded, "but it's what Clayton thinks he can get his commission to agree to. We don't live in a perfect world where we can say this is what is best and sprinkle fairy dust around and make it happen."
At its most tense, Hamburger questioned the semantics of the new rule.
"So why brand it as 'best?' I'm not seeing the meaningful difference," Hamburger said. "What I see is a disservice, telling clients that this is the 'best interest.'"
Brown responded: "Yes, I suppose" before mentioning (with slippery accuracy) his constituents are not solely BDs but RIAs, as well those who are subject to Finra, SEC and state regulators.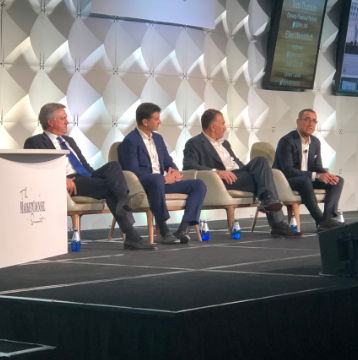 "The Business Case for Professional Management" COO panel featured Fidelity's Head of RIA Segment David Canter, Jeff Fuhrman from Coastal Bridge Advisors, Mike Reed from Dakota Wealth and Gary Bonner of Avalon Advisors.
Reed kicked off the discussion describing how he sees his job "to serve" Dakota CEO Peter Raimondi. "We made a list of all the things he loves and hates doing, and I took all the things he doesn't want to do."
Solar plexus
There was more. Market Counsels Sharron Ash described the threat of 1099's in the space due to new California law. She recommends W2s all the way.
Then there was a sobering note to leave off on, even as bitcoin crashed and the S&P 500 took on aspects of a crap shoot.
"Be careful about making frivolous investments when times are good, stay focused on adding value in troubled times. In other words, fix your roof when the sun is shining," said Fuhrman.
Disclosure: Graham Thomas sells advertising for RIABiz hence his writing represents a conflict of interest. His editors have removed any laudatory lines deemed too high in fructose.
---
Mentioned in this article:
---
---
---