Colleen Bell: "We see this as an opportunity"
Brooke's Note: For several years, RIA pundits have predicted a wirehouse would become an RIA custodian. The truth is: All wirehouses do some RIA custody already -- especially Merrill Lynch and Morgan Stanley. Wells Fargo now has a testing paw in the RIA stream So it's more of an issue of coming out of the RIA custody closet and providing more dedicated staffing. That appears more likely to happen first in the IBD world and Commonwealth and Cambridge are edging more in that progressive direction. Also occurring without much notice was Goldman Sachs hitting the 401(k) business to the tune of $600 billion with the stroke of an M&A pen, Mercer doubling its M&A take as a roll-up. Finally, the OSJ settling continues with spin-offs of spin-offs and the opportunity for LPL, its OSJ and some of the OSJ super-reps to go after each other's businesses.
Cambridge Investment Advisors and Commonwealth Financial Network are actively recruiting RIAs after running their RIA units with virtually no marketing for years.
This is an about-face from their previous strategy. In the past, Waltham, Mass-based Commonwealth Financial Network and Fairfield, Iowa-based Cambridge Investment Research have had their own RIA custodian units. But they've never marketed them to outside RIAs. Calm, thoughtful demeanor led Commonwealth Financial Network to make a 10-year LPL exec its new president and COO; IPO anyone?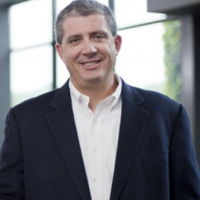 They were only used to keep advisors who were thinking of leaving for a more traditional RIA platform. Now, that's changing. Trap Kloman gets nod as president at Commonwealth These broker-dealers will more agressively recruit advisors straight to their RIA platforms from other broker-dealers.
It'll still be hard to compete with pure RIA custodians like Charles Schwab & Co., TD Ameritrade or Fidelity because FINRA places IBDs at a compliance disadvantage.
Both RIA units include traditional IBD platform fees for advisors who use the RIA. At Commonwealth, the compliance fee varies from 4- to 12-basis-points depending on size and structure. Cambridge declined to disclose its fee range. Sources says the Cambridge fee for RIA custody is also about 10 basis points.
Cambridge and Commonwealth firm executives say their advisors who use the RIA platform have the same access to investment funds as other advisors. The majority of the RIA assets at Cambridge and Commonwealth are parked in their corporate RIA, rather than the advisors' own RIAs.
But executives at Commonwealth an Cambridge hope that changes, and they are looking to recruit all types of advisors, including those who are only RIAs.
"Our recruiters are actively telling the fee-only story, and we're in the process of refining the four-decade-long Commonwealth story so that it resonates to the "only" crowd," writes Commonwealth CEO Wayne Bloom in an email.
It's possible that advisors would appreciate some of the back-office support from firms like Commonwealth and Cambridge, says Michael Kitces, director of wealth management for Columbia, Maryland-based Pinnacle Advisory Group.
"The problem with existing broker-dealers is that much of their cost structure is tied to the "legacy" of commission, product distribution, and FINRA compliance oversight, which makes them costly for purely-fee-based advisors to stick with," he says.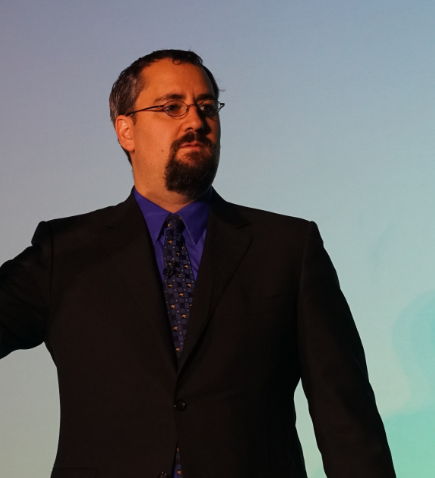 "And thus, the steady shift to RIAs. Commonwealth launching a standalone RIA unit is an acknowledgement both that there is value to platforms even for independent RIAs, above and beyond what custodians provide," Kitces adds.
In fact, Commonwealth may continue to focus more resources on its RIA division. A $350-million-AUM team of ex-lawyers-turned-advisors lands at Commonwealth after stops at Edward Jones and LPL
Glimpse of future
"I wouldn't be surprised if in 10 years, we see an announcement that Commonwealth is "spinning off" it's old legacy broker-dealer and focusing all of its resources on the RIA division that by then holds the bulk of its assets and all of its future," Kitces adds. "An astounding transition as the industry reconstitutes itself around the support of the RIA advisor rather than the legacy of broker-dealers supporting product distribution."
In October, the company slashed its $50 million advisory AUM requirement for new, or existing, advisors to join a hybrid RIA practice.
"We are definitely still offering advisors choice and are committed to making enhancements to all of our models," she wrote in an email.
The other IBDs' RIA models have been slower to start because advisors may not have been psychologically ready, says Colleen Bell, senior vice president at Cambridge.
"We see this as an opportunity," she says. "We wanted to see what the program would be like, and we've removed ticket charges. We don't think the market was ready in 2012. Now, with the DOL [overturned], we think advisors are more open to going fee-only," Bell says.
Cambridge also includes a traditional IBD platform fee for its corporate RIA, but Bell couldn't offer specifics. "We designed the fee to be very flexible," she says.
Bell is convinced her firm's RIA unit can compete with competitors such as Commonwealth and LPL because of the flexibility and technology it offers.
Kitces says he's not familar with Cambridge's unit, but says all broker dealers will have to bolster their efforts.
"The caveat from the flip side is that just as broker-dealers struggle with differentiation in a largely commoditized marketplace, broker dealers becoming RIA platforms will still face the same challenges. How will they different from the next 100 broker-dealers that also launch RIA units in the coming years?" he asks.
---
As Wells Fargo 401(k) exit rumors bubble up, Goldman Sachs dives into 401(k)s by purchasing a $600 billion RIA
---
Goldman Sachs is aggressively pursuing the 401(k) business with the purchase of a $600 billion investment firm at the same time Wells Fargo appears to be fleeing the retirement business. Yes, $600 billion, like 60% of a trillion.
The giant San Francisco-based Wells Fargo & Co. may be looking to sell its retirement plan record-keeping business, Bloomberg reported in November, quoting unnamed sources.
By the end of the month, the company was still mum on the subject. Brooke's Bits: Citizens Bank hits RIA radar again with purchase of $7.5B Clarfeld; Jay Welker's departure at Wells Fargo--with no heir apparent -- may have giant implications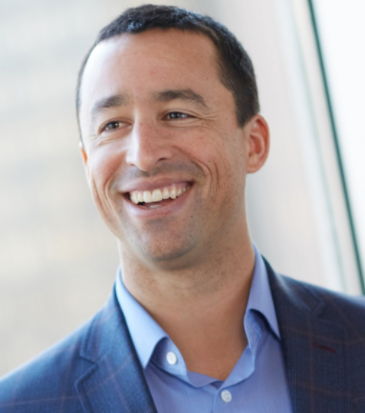 Wells Fargo spokeswoman Allison Chin Leong declines to comment on "market rumors and speculation."
But at New York-based giant Goldman Sachs Group Inc., the company isn't holding back. It announced Nov. 9 that is has purchased Rocaton Investment Advisors, a move to expand its retirement and advisory platform.
Rocaton has more than $600 billion in assets under advisement as of Sept. 30. The firm focuses on retirement plans in healthcare, insurance companies, endowments and foundations.
The company, founded in 2002, will remain in Norwalk, Conn. It will also keep its brand name.
The string that ties Wells Fargo and Goldman Sachs together is the attractiveness of asset management compared with record-keeping, says Mike Alfred, co-founder and CEO of Digital Assets Data Inc. in Denver.
Wells Fargo clearly has no intentions of leaving management of retirement assets, Alfred says.
"They may be deciding to stop the low margin business. It's much lower than asset management," he says. "It's a common playbook to drop the lower margin business. They're still in the 401(k) business with asset management."
Goldman, in one swoop with a purchase, was able to dive into the retirement arena, Alfred says. "When Goldman buys something like Rocaton, they're trying to gain an institutional client base."
Rocaton will complement Goldman Sachs' AYCO division, says Scott Smith, an analyst with Boston-based Cerulli Associates. Lisa's Bits: Goldman Sachs's $35-billion RIA loses nine more advisors who form Veracity Capital; Mariner makes biggest-ever RIA deal of $2 billion; Focus stock is steady in rocky market and gets 'F' rating from Schwab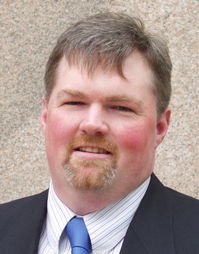 "Rocaton is more focused on consulting services at plan level - outsourced CIO role of choosing and implementing investments," Smith says. "AYCO is more focused on participant level counseling and comprehensive planning for executives.
"While there is some overlap on the between the two I think the goal is to optimize overall offering by allowing each unit to focus on its core mission," he says.
A source close to Goldman Sachs confirmed that the company has been looking for some time to get more involved in the 401(k) arena. Raymond James promotes yet another woman to a powerful position -- this time an alum of Duke, Columbia by way of Goldman Sachs -- to head the very LPL-intensive Northeast corridor
"We've been trying to find ways to build out our offerings to our clients," says the source. "We've been looking for awhile."
"Joining Goldman Sachs will allow our clients to benefit from the broad offerings, global resources and respected investment acumen of one of the world's leading investment advisers," said Rocaton's chief executive officer Robin Pellish in a statement.

The deal is expected to close in the first half of 2019. Goldman Sachs Asset Management manages more than $1.5 trillion in assets
---
Mercer Advisors completes four acquisitions in a month with one more on the way
---
Mercer Advisors Inc. has finalized four deals in the past month and intends to announce a fifth one this month.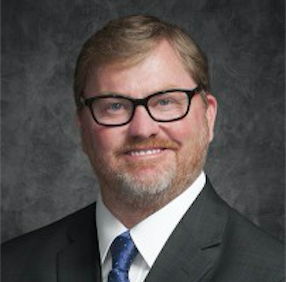 Mercer vice-chairman Dave Barton says the deal-making is intentional and is fulfilling the strategy launched with the deal for Genstar in 2015. See: Determined to out-Joe-Duran Duran's United Capital, Dave Welling moves his $12B roll-up's HQ to Denver
"Our strategy to enter the M&A market and aggressively pursue acquisitions came with the decision to partner with Genstar. I chose them as our private-equity sponsor because they were known for helping their portfolio companies exercise M&A muscle," he said.
"We executed on that strategy, that is, partner with Genstar and aggressively enter the M&A market, to actively compete with industry aggregators and the natural consolidation of the wealth management space.
Barton adds: "Genstar wasn't an accident, neither was our M&A activity which started in earnest in July 2015"
On Nov. 5, the firm announced the purchase of Beacon Wealth Management, a boutique wealth management firm with locations in Hackensack, N.J. and Palm Beach Fla. with $230 million of assets under management.
On Nov. 12, Mercer announced its purchase of Sigma Investment Management, a large wealth management firm in Portland Ore. with more than $500 million in assets. Sigma was founded in 1992 and services approximately 270 clients.
On Nov. 15, the firm announced its purchase of Financial & Investment Management Group. Ltd, headquartered in Traverse City, Mich. With assets of $600 million.
At the end of November, the firm announced its purchase of McDermott Advisory group, an RIA in Wilmington, Delaware. McDermott Advisory Group, LLC has more than $150 million of assets.
---
LPL Financial lowers its retirement platform fee for RIAs
---
On Monday, LPL Financial announced it is slashing its retirement platform fee in half from 20-basis-points to 10-basis-points.
The fee is traditionally paid by the advisor to LPL for outsourcing of the plan investment to LPL's services, explains spokeswoman Lauren Hoyt-Williams.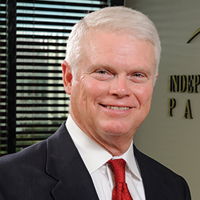 "[It's] part of our ongoing commitment to support advisors serving retirement plans and increase advisors' access to specialized services available to help them serve clients' broad financial planning needs," Hoyt Williams said in an email about the Fort Mill, S.C.-based independent broker dealer.
Jeff Acheson, division president of IFP, which is leaving LPL Financial to form its own broker dealer next year, says LPL is lowering the fee to hang on to advisors. LPL Financial pulls pricing lever after Bill Hamm moves to yank $12 billion and 500 advisors off the IBD's line
IFP has had retirement assets of more than $35 billion in the past, but it is unclear how many assets the company will have when it forms its own broker dealer. CEO Bill Hamm says it is possible the firm will have about $20 billion in AUM. LPL restores OSJ rights to $35-billion AUA super-rep that just kept growing during its three-year ordeal
LPL's strategy is clear, Acheson says.
"It's all about retaining advisors on LPL's part," Acheson says. "It's incrementally helpful but it still doesn't drive the business and bring in new business."
The fee is important to advisors, Acheson says.
"In the small-plan market this kind of platform fee is typically considered as part of the Advisors "all-in" fee, which is then passed through as a pro-rata deduction from the participants account, usually on a quarterly basis," Acheson says.
LPL also said it will announce new providers for the platform.
"Our singular focus is to provide advisors with the services and tools that help them create and grow highly profitable businesses," said Matt Enyedi, LPL Financial executive vice president, national sales and consulting in a statement.
---
$13 billion retirement advisor Jim O'Shaughnessy's fate is uncertain; he leaves IFP and could be purchased
---
Earlier this year, Sheridan Road Financial announced it would stay with LPL Financial rather than join Independent Financial Partners (IFP), and now some industry observers say the insurance brokerage firm, Hub International, could be purchasing Sheridan Road Financial.
Since 2010, Sheridan Road Financial, with its $13 billion in retirement assets, has been a sub-OSJ using Independent Financial Partners (IFP) as its super OSJ at LPL. When IFP's founder Bill Hamm announced he was leaving LPL earlier this year to form his own firm, it meant Sheridan Road had to make a choice.
This fall, O'Shaughnessy confirmed the Northbrook Illinois firm's decision to stay with LPL. But he remains mum on an InvestmentNews piece written in November quoting unnamed sources claiming that Hub International was seeking to purchase Sheridan Road.
"I cannot comment at this time," he said in an email.
Hub International hasn't responded to an email seeking comment.
Now that O'Shaughnessy is on his own, Hamm says he can compete against Sheridan Road.
"We didn't want to replicate those services while they were with us," he says. "Their departure opens the door to provide those services. In essence, we're competing against them, and now we've got the ability to create another revenue stream and create other services to use our scale."
When asked about his former firm vying for business against him, O'Shaughnessy declined to comment.
But he did say his firm has had a lot of big decisions to make.
"With Bill Hamm leaving and taking IFP, it just caused a timing perspective that we had to make a decision on whether we were going to leave LPL or not," O'Shaughnessy says.
But turnabout is fair play. Sheridan Road poached IFP's attorney Kim Shaw Elliot to be its chief compliance officer.
Hamm said he understood the decision.
"They needed a CCO, and we were looking at different ways to do things. We created a sharing deal if you will. She remained on our ERISA counsel, but when we moved forward, she started taking over duties at Sheridan Road full time."
Hamm said instead of having one in-house bank attorney, his firm will have access to four attorneys but they won't be staffers.
Sheridan Road Advisors joined Hamm's IFP in 2010 when LPL Financial purchased National Retirement Partners. Sheridan Road had been with NRP.
Sheridan Road has more than $13 billion in retirement accounts and according to the ADV the company manages about $203 million in its RIA – which are wealth management assets.
The company will use LPL, Schwab and TD Ameritrade – the same custodians it has used. The firm has 37 staffers.
---
---