Raef Lee: If the advisor is willing to put the time and effort in, we'll cover the cost … [and] we have a formidable platform in place to do all the heavy lifting.
Brooke's Note: One of the knocks on the old-line stockbroker was that he (yes, I'm envisioning a "he") did everything a little too piecemeal. He'd do a slug of investing here and offer another dose of financial planning advice there as he sold products to hundreds of customers. Given that state-of-the-art planning demands a more holistic zen and process, it is now regarded as something close to malpractice in some circles. But what's old is new again because such a lofty approach had its own pitfalls -- leaving out the investor who doesn't want or need a D-Day invasion plan for their finances. So piecemeal is making a comeback under better branding -- like "planning lite." MoneyGuidePro has its modules. Advizr keeps the investor debriefing something far less than what Flynn went through with Mueller. Just how much planning lite is helpful or pseudo helpful is hard to tell. But it does seem to aid advisors. It gives them a reason to ask about held-away assets. In turn an advisor can deliver more holistic advice. That's what SEI is betting on as it endeavors to remain top TAMP and bolster a start-up it owns a stake in in the bargain.
When it comes to financial planning, SEI seems to be betting that more than half of its advisors flummoxed by MoneyGuidePro's complex financial planning software will opt instead for Advizr, a "planning lite" tool that just might open the door to a trove of held-away assets--and more SEI sales.
The move adds the finishing touch to a sweeping overhaul of the SEI Advisor Network-- the nation's largest TAMP. The network was officially renamed "Independent Advisor Solutions by SEI" (IAS) in September.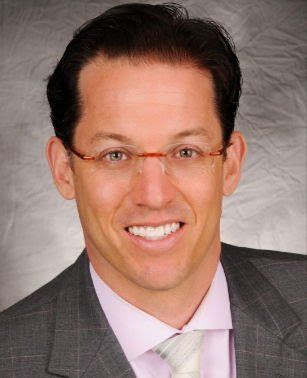 It's financial planning-lite, which SEI needed to offer, says Will Trout, senior analyst at Celent, via email.
"The salient point is that nearly two thirds of its advisor network doesn't do planning at all," he says. "Advizr represents a carrot on which the advisors will at least nibble."
The nibble strategy of financial planning is the hot new thing in RIA software and recently got credit for drawing a sleeping State Farm giant into the financial planning business. Guess who's moving into the RIA neighborhood? State Farm asks thousands of insurance brokers to get financial planning credentials, sources say Ironically in that case, it is MoneyGuidePro lauded as advancing the light-touch planning technology ball.
But in the battle to turn reluctant reps and advisors into planners, SEI, the Oaks, Pa.-based TAMP, which manages $67.1 billion for the clients of 7,500 advisors, appears to have judged MoneyGuidePro unsuccessful in reeling in the near 60% of IAS advisors who don't do planning. It's counting on Advizr to fill that gap.
The stakes of this segmentation strategy are high.
Although its advisor count has climbed by 200 over the past year, IAS's AUM remains flat. Some 15%, or 1,125 of its clients, are RIAs.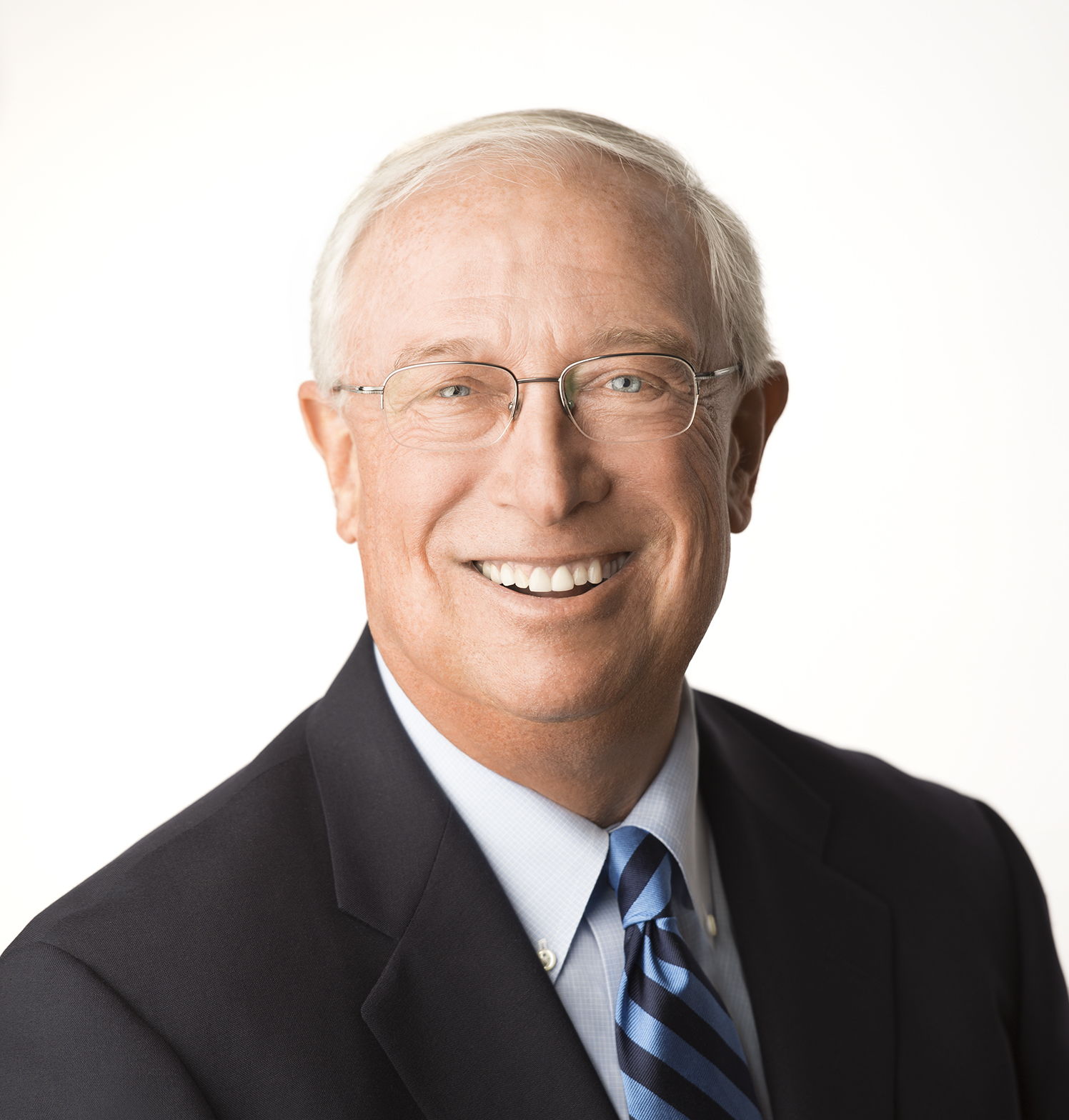 By adding lite financial-planning capabilities to a system designed to manage money, advisors can potentially bring in more assets by opening up conversations with clients who may have so-called held-away assets stashed in other accounts. That's the real boon, says Advizr CEO Hussain Zaidi.
Advisors effectively get a store-bought list of planning leads that ramps up their ability to bring in held-away assets from "typically under-served" smaller clients, Zaidi explains. "Advisors already know lots about their top clients; this really helps them learn about those at the bottom of the list."
The 41% of IAS advisors who already plan will continue to use MoneyGuidePro, a partner since 2014. The remainder, about 4,425 advisors, will be pushed to use Advizr's pre-built, but customizable, plans, RIABiz understands.
Advizr may not convince all IAS advisors to plan, but it might just make a big enough dent to be considered a success, says Joel Bruckenstein, founder of the T3 Conferences, via email.
"I'm somewhat skeptical … but it might only need to appeal to a smaller group to make this a success."
Fine lines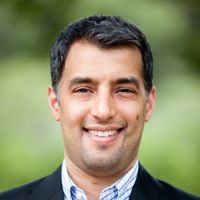 SEI's nascent partnership with Advizr is tantamount to a declaration of faith in the firm's one-step-at-a-time robo-planning approach, but it also looks like a tacit admission that MoneyGuidePro failed to appeal to IAS advisors who found the process overwhelming. Indeed, SEI has voted with its feet twice, first by investing in Advizr in June 2017, then by partnering with the firm in October.
Its backing is a "massive win", says Zaidi. "SEI's vote of confidence means the world to us."
Advizr's appeal is the fact that it's easier to use and has fewer bells and whistles than the software sold by established firms like Fidelity-owned eMoney Advisor, or Powhatan, Va.'s MoneyGuidePro, according to Raef Lee, IAS' managing director and head of new services and strategic partnerships.
MoneyGuidePro remains the software of choice for advisors undaunted by the laborious process of building up a comprehensive plan from start to finish. But Advizr fills the gap for advisors who only need to plan for specific purposes.
Initially the software asks clients to answer six to seven questions that produce a ready-made retirement plan, and the whole process can be automated so that they answer without an advisor's prompting, meaning the advisor only jumps in at the end of the process at the software's suggestion.
Planning virgins
The idea is that once an initial plan is in place, planning virgins, be they clients, advisors, or both, will be confident enough to climb a ladder and go from agreeing on a basic retirement plan to, for instance, working out a college savings program or family life insurance, says Zaidi. "As the client adds more workflows/goals, the program builds on the original plan," he explains.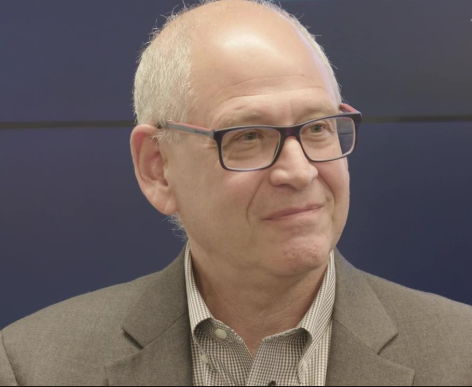 The lure is that it packages planning in bite-sized chunks, says Lee.
"Advizr appeals to a very different set of advisors, specifically those trying to dabble or start in financial planning, or those learning for the first time," he explains. "For reps at a broker-dealer, used to much more product-based sales, Advizr is also a really good way to do it."
As well as slicing up planning into manageable bites, Advizr's software can be self-directed or advisor-driven. Clients can sign up for a plan on their own initiative, including as part of the lead-generation process. When an advisor's input is needed, the software signals them, and it automatically suggests when further planning might be appropriate.
But Advizr is more than a set of training wheels, says Zaidi. "We're working with advisors that don't traditionally deliver plans, regardless of average client net-worth, but once [this] goes up, they can still be served."
Free lunch?
IAS, which employs 430 staff, began ramping-up the quality of the technology it sold to RIAs and IBDs in 2012, with the roll-out of the SEI Wealth Platform. See: SEI makes its play for big RIAs by doing some un-SEI things.
Now, almost $1 billion in investment later, SEI is at least in the planning game.
The steps came after IAS spent years losing big, plum advisor prospects to companies like the Chicago-based outsourcing giant Envestnet. IAS's reinvention also included slashing prices. All-in fees -- before whatever the advisor adds on top -- are now less than 100 basis points for the first time.
In February, IAS was halfway through getting its advisors off its old software and onto the SEI Wealth Platform, and the full switch-over was expected to take 14 months, according to IAS head and Advizr board member Wayne Withrow. See: AssetMark records 'off the charts' year and SEI is 'right on track' after staggering $1-billion platform overhaul
As of Nov. 1, however, 80% have moved, with only one firm left to transition, according to Lee.
In the past half-year, the total value of assets covered by Advizr's financial planning software has close to doubled, climbing from $25 billion in April to $40 billion as of November. This figure does not yet include a significant number of assets managed by IAS advisors.
Since April, Advizr has added three new employees. It plans a Series B funding round in 2019 after raising $10.6 million in venture capital to date,
To help turn advisors into planners, IAS will also effectively give away Advizr for free -- if advisors sign up and pay for a practice management program and Advizr's financial planning mentoring, says Lee.
Advizr provides training in financial planning and how to use its software to generate leads, as well as boost retention; IAS will provide practice management, including how to weave planning into an overarching business model.
This is likely to have been a significant motivation behind the tie-up, and buy-one-get-one-free "could be an interesting selling point", says Trout. "[Coaching] is key to IAS' proposition under Lee [and] Advizr offers [it] in digital form."
But if it's a lure, it's not a free lunch. Neither practice management nor planning coaching are discount products. Advizr and IAS declined to disclose the overall costs.
No horse here
Advizr's software comes with built-in capital market assumptions, although clients don't have to use them, according to the firm. In the case of IAS, it's plugged in SEI's, ostensibly to keep its planning joined at the hip, but it may also be a means to turn planning into a sales pipeline for SEI investment products, according to analysts.
SEI could turn Advizr into a Trojan horse to sell its products in the same way that BlackRock's Aladdin platform finds risk and recommends BlackRock ETFs, Trout warns.
"Presumably this is SEI's thinking," he says. "[One] benefit of being a TAMP, as opposed to a non-investments technology firm like Envestnet, is being able to market your funds both through direct marketing and through investments outsourcing, which is a huge source of revenue for SEI."
Hopefully it won't, but the best one can do is hope, says Bruckenstein. "I'm sure that all things being equal, SEI would prefer to recommend their own products. Think of it as another distribution channel. The question is, are all things equal?"
IAS realized that if you want to keep reps and advisors happy, they need more than just the back-office processes in working order, they want help doing front-end stuff like planning, Lee counters. "The more we saw advisors using [these] tools, the more we started to understand and get into that space, while focusing on ... [how] to pull it off," he says.
The expectation is that IAS won't try to build a planning Trojan horse, says Zaidi. "But if they decide to use our solution in a way that wasn't right for the client, shame on them!"
Against the grain
SEI competes with a number of firms on several fronts, from Chicago, IL.-based RIA and IBD outsourcing giant Envestnet, to Jacksonville, Fla.-based FIS.
Competition for the RIA and IBD market is fiercer still, and includes TAMPs like Concord, Calif.-based AssetMark, and custodians like Boston's Fidelity Investments, which like SEI provides RIAs with custody, investment products, and software.
To differentiate itself, SEI has a reputation of going against the grain.
It sells actively managed funds alongside passive funds. Unlike many, it also bundles its 401(k) offering, and a huge swathe of its software as proprietary, as against third-party.
That said, since 2000, its performance reporting software is effectively leased from Arlington, Texas-based First Rate, Inc. and more than 40 integrations underpin SEI's in-house software system, the SEI Wealth Platform. See: SEI goes hard after 401(k) plan sponsors by poaching a star from Northern Trust and bundling him up, but he'll be swimming against market trends.
The idea is that by standing out from the crowd, but also making sure it catches-up in areas like financial planning, SEI at-large and IAS can keep their prices high and stake out the ground they'll have to defend as new competitors increasingly look to make headway, says Trout.
"They want to take advantage of the fact that in a post Sungard world [it was acquired by FIS in 2015], their only real competitors are FIS and Envestnet," he explains. "SEI wants to make hay and leverage their differentiation, at least until InvestEdge and others barge in ... [Moreover] if SEI followed the crowd, their pricing power would be significantly diminished … it's a way to maintain margins."
Note: After this artcle was published, SEI stated that it "does not view MGP as unsuccessful" and that it's strategy, and the addition of Advizr, is better defined as adding "additional partners to accommodate needs of all different advisors."
---
SEI as a broader firm manages, advises, or administers $920 billion in hedge fund, private equity, mutual fund and pooled, or separately managed, assets, including $339 billion in assets under management and $576 billion in client assets under administration, as of Sept.30, 2018. IAS has $67.1 billion in advisory assets under its management, and 7,500 advisory clients, 15%, or 1,125 of which are RIAs. Over the past year, although the firm's advisor count has climbed by 200, its AUM remains flat. IAS employs 430 staff.
---
---
Related Moves
---
February 28, 2020 – 11:09 PM
---
---
Mentioned in this article:
---
---
---