Burt White: We'd love to integrate annuities.
Brooke's Note: One thing I focus on in this article is Burt White and the role he is playing at LPL Financial. Here is a guy who came to the firm in 2007 and quietly rose to prominence with lots of bigger name executives. Dan Arnold came right at the very end of 2006. Clearly the two former second-tier executives have established a level of trust with each other. This is a bold acquisition by LPL, outside its core business of managing assets, that demands vision and sensitive handling. Not only is White overseeing the deal with Arnold's blessing, but he spoke about it to RIABiz in ways that went beyond talking points -- something that usually shows a constructive confidence. We put annuities in the headline. It seems important. But here, too, is LPL buying a digital capability without much digital nonsense. AdvisoryWorld is a firm founded back in the 1980s that had LPL as a customer almost from day one. How existing non-LPL advisors will end up faring in all this is a fair question, and, perhaps, the subject of an article for another day.
In its very niche purchase of AdvisoryWorld for $28 million, LPL Financial is taking a very big swing at broadening its lead as the No.1 broker-dealer selling annuities. The transaction closed on Dec. 3, and LPL reps get access in January.
Sure, the Fort Mill, S.C.-based broker-dealer gets the revenue generated by the proposal generation software company's relations with 30,000 U.S. financial advisors and institutions.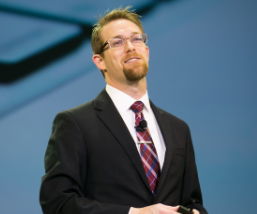 But LPL also gets a level of control from its lump-sum purchase of AdvisoryWorld that allows it to turbo-charge its annuities sales engine.
"We'd love to integrate annuities [into the initial client proposal]," says Burt White, LPL's managing director of investor and investment solutions and chief investment officer. "We're the largest distributor of annuities."
The barriers to adding annuities to proposals are not trivial, according to Bill Winterberg, principal of FPPad, a technology consultancy in Atlanta, Ga.
"Annuity sub-account information is notoriously opaque and difficult for third parties (i.e. AdvisoryWorld) to obtain to generate proposals to end investors," he says in an email. "It can take months, or even years, to negotiate a data-sharing agreement with the annuity underwriters."
Fast-tracking data
Annuities--fixed, variable and indexed--are designed for steady income in retirement. They are an admixture of insurance and stock and bond portfolios that don't trade on supermarkets like mutual funds.
AdvisoryWorld is currently generating proposals that focus on stock and bond allocations, but not annuities, says Michael Wilson, principal of AdvisoryWorld who is now LPL Financial executive vice president and president of AdvisoryWorld.
But, yes, that can change under shared ownership and investment, he adds.
With LPL and AdvisoryWorld under one roof, the hurdles can be scaled, Winterberg adds.
"It's easy to see how LPL can now fast track data agreements with a large number of annuity carriers to allow AdvisoryWorld to generate proposals using clean, accurate sub-account data, which, in the end, results in a more accurate proposal created by the advisor for the benefit of the client."
Winterberg adds that LPL is not alone in pioneering the integration of annuity data into the financial planning process.
"There are others that do handle annuity sub-accounts, though their access varies to the universe of all carriers. One that comes to mind is the Hidden Levers, as they added support for annuity sub-accounts this summer," he says.
Free to advisors
It's easy to see how LPL and AdvisoryWorld had established enough chemistry to facilitate a sale.
The broker-dealer has used the software firm's proposal software since the late 1980s, and the firms are only about a 15-minute drive apart. AdvisoryWorld's 20 employees will now inhabit a floor in LPL's San Diego tower. "Part of it is geographic," says White.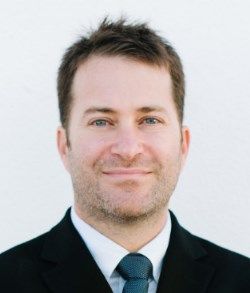 Many of the existing 30,000 advisors served by AdvisoryWorld are already LPL advisors. The deal dividend the advisors get is that the AdvisoryWorld software will now be free as part of the firm's build-up of its digital platform, ClientWorks Connected.
"This acquisition is another example of our capacity to invest in our advisors' business as we remain focused on delivering best-in-class capabilities and tools to help them differentiate and win in the marketplace," says Dan Arnold, LPL Financial president and CEO.
LPL typically builds rather than buys technology, with a few exceptions. It bought Fortigent, which was reporting software and manager selection. See: What Fortigent advisors said in Santa Barbara, and what execs say may be next for the LPL-owned outsourcer
But White is driving a revolution at LPL to make it far more like an RIA ecosystem.
He stands out among executives overseeing financial-software firm acquisitions, because he comes at it from the investments side, rather than as a pure technology play. LPL hired him from Wachovia in 2007 where he was a director of research.
(Full Disclosure: He attracted the eye of RIABiz in the past for providing us with engaging columns. See: LPL investment chief to advisors: Buy the dip! What'll it look like? Good question.)
"LPL has shifted its strategy and will be integrating with third-party solutions to a greater degree than in the past, in order to create a more efficient and streamlined technology experience for advisors," White said in an LPL release.
Four performance reporting softwares got integrated with LPL data initially, including Black Diamond, Morningstar, Albridge and Orion, and financial planning solution WealthVision. See: Orion wins its 95th LPL advisor to show it's also advancing on Envestnet in the broker-dealer market and greening up its pastures
White says the ability to integrate annuities into proposals is not the "primary driver." More broadly, the firm is simply trying to make the workflows of advisors silkier.
LPL is now able to open an account directly from the proposal -- a big step forward, "We're doing it," Wilson adds.
Other enhancements are already in the works that the firm will disclose next year, he adds.
Wilson says existing clients have been congratulatory, despite the fact his company is in bed with a competitor. He notes that his firm wasn't for sale initially. "We weren't actually looking," he says.
Still, industry observers note the timing seems good for a succession deal as Michael Wilson takes over for his dad, Philip Wilson, who founded the firm in 1987.
---
---
Mentioned in this article:
---
---
---
Kerry H Pechter
This article seems to assume that annuities will be a growing part of an RIA's business. While many are pitching annuities to RIAs, no one should assume that many RIAs will bite. A new study of advisor attitudes to annuities from Howard Schneider of Practical Perspectives (interviewed in this week's issue of <a href="http://RetirementIncomeJournal.com" rel="nofollow">RetirementIncomeJournal.com</a>) shows annuity action is concentrated in the commissioned, independent broker dealer advisory channel. Fee-based RIAs have little interest in them, and few of their HNW clients worry much about running out of money. David Lau at DPL Financial, David Stone at RetireOne, and Craig Hawley at Nationwide Advisory Services are trying their best to change that. But aside from RIAs who use inexpensive annuities to transfer their clients out of existing expensive annuities, RIAs overall are not streaming towards them. As Schneider points out in RIJ, many RIAs purposely left the b/d world to stop selling packaged products. Also, the term "annuities" should not be used generically. An income annuity is very different from a fixed or variable annuity with a living benefit rider, for instance. Different annuities serve different purposes and have different internal and external economics. Schneider also said RIAs won't recommend products they don't understand; few people understand annuities well. (Full disclosure: I wrote 'Annuities for Dummies.')
Brooke Southall
Interesting. I don't know whether you are right or not. What I admire about Lau, Stone and Hawley is that they are putting their money and efforts where their mouths are. If RIAs and annuities continue to make news, it sounds like you'd be a good source.
Kerry H Pechter
Asset managers and life insurers want to know what RIAs are thinking. Their future depends on it. I just started following RIABiz.
Brooke Southall
I'm an annuity dummy and you aren't so ...
---