News, Vision & Voice for the Advisory Community
Jodi Perry puts Shannon Reid in charge of the wealth-intensive Maryland-to-Maine corridor
December 3, 2018 — 8:28 PM UTC by Brooke Southall
Brooke's Note: We keep our eyes fixed on RIAs, until we don't. In this case a very Florida firm is renewing its push into very Yankee territory using a highly experienced and educated woman as its lead. Not quite man (or woman) bites dog but interesting -- especially since we have seen a mini-string of powerful women taking helms on the independent side at Raymond James.
Shannon Reid is the new Northeast regional director for the IBD arm of the very Southeastern-focused Raymond James Financial Services-ICD, the firm's independent broker/dealer. Effective today, Reid succeeds Tom Harrington, who is retiring at the end of the year.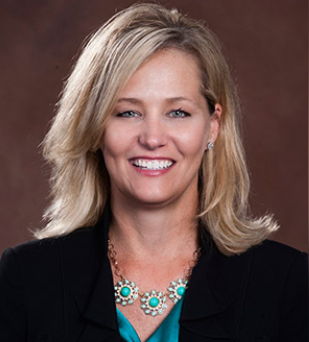 The 10-year veteran of the St. Petersburg, Fla.-based firm impressed Jodi Perry, president of Raymond James' independent contractor division, who was herself recently promoted. See: Jodi Perry takes over as head of independent advisors at Raymond James in giant reshuffle that still leaves Van Law's RIA position vacant
"Shannon brings a strong track record of leadership and experience at Raymond James," said Perry. She also thanked Harrington for 16 years of "valuable contributions."
Most recently Reid was senior vice president and divisional sales manager for the Raymond James & Associates Eastern division. Broker-dealers consider the Northeast to be the Gold Coast for wealth management because of the concentration of wealth.
If you can make it there...
The Maryland-to-Maine corridor also has the most entrenched competition because it includes New York City and Wall Street and the longtime Boston home of LPL Financial.
The hire of another woman to a position of power at Raymond James comes nine months after the abrupt departure of Bill Van Law who headed the Raymond James RIA division. He, too, was succeeded by a woman, Maria Daley, though her title and duties did not technically change. See: Bill Van Law is suddenly out the door at Raymond James
A query placed to Raymond James media relations about whether the string of promotions of women is intentional, in whole, or part, or merely coincidental, has yet to be answered.
Reid has been with Raymond James since 2009. She was previously head of retirement solutions, vice president of cash management and private client group planning, vice president of private client group education and practice management. 
'Special culture'
Prior to Raymond James, Reid worked at Goldman Sachs for more than nine years. She earned her bachelor's degree in economics and political science from Duke University and her MBA in finance from Columbia Business School.
In her new role, she will oversee the management of the Northeast ICD region, which includes Washington, D.C., and 12 states: Connecticut, Delaware, Maine, Maryland, Massachusetts, New Hampshire, New Jersey, New York, Pennsylvania, Rhode Island, Vermont and Virginia.
Reid likes what Raymond James gives her to sell in the broader sense.
"Raymond James has a special culture. The firm provides advisors the freedom to run their businesses and offers a unique balance of small-firm service with large-firm resources and technology," said Reid in a release. "I am excited to continue growing our presence in this important region."
Though Raymond James is hiring women on the wealth management side, investment banking remains masculine and triggers CEO comment.
Raymond James announced today that, effective December 31, 2018, Jeffrey E. Trocin will step down as co-president of global equities and investment banking as part of a planned succession. Co-president Jim Bunn, promoted to the position and the executive committee in September 2017, will become president and assume full leadership over the business while maintaining his role as head of Investment Banking.
Trocin will remain active with Raymond James and be appointed vice chairman, Raymond James Financial. Among other responsibilities, he will continue to serve on various firm-wide and equity capital markets committees.
"Jim has done an exceptional job stepping in to co-head all aspects of our global equities and investment banking businesses and I have the utmost confidence that he will continue to advance that effort to further success," said Paul Reilly, CEO of Raymond James in today's release.
In private hands
But it's not just investment banking that gets Reilly talking.
On Nov. 19, Raymond James Private Client Group appointed its first chief investment officer, Larry Adam, in yet another change to the C-suite at the division. The full service brokerage brings in 69% of the firm's total revenues.
As brokerages shift to fee-based revenues from commissions they are bringing in overseers to drive more orderly investing processes.
Reilly in the release, cites Adam's "nuanced investment perspectives" and leadership as key to his appointment.
Adam worked his way up the ranks at Baltimore, Md.-based investment bank Alex Brown & Sons' private client unit, which he joined in 1992, and stayed with the firm as it changed hands a number of times. It was purchased by Bankers Trust in 1997; Deutsche Bank in 1999; and latterly Raymond James in 2016.
Under Deutsche Bank's ownership, Adam, held the dual roles of chief investment officer for the Americas, and global chief investment strategist for Deutsche Bank Wealth Management.
---
Mentioned in this article:
---
---
Share your thoughts and opinions with the author or other readers.
---