Anthony Grosso headed an elite unit for Merrill Lynch and his San Francisco roots run deep into 1990s Robertson Stephens soil.
Brooke's Note: Sometimes it's not exactly a matter of finding a new product or business model. It's just a matter of going bigger and better. Look at Starbucks and what it did to a very existing business model: retail coffee shops. Greg Fleming is bringing an unprecedented level of business brand and personal brand to the game of rolling up top advisors. His early hires are solid, with a tilt to San Francisco. Here goes.
Rockefeller Capital Management has hired Anthony Grosso to establish and manage its San Francisco office -- the third stanchion of a national build-out.
He joins San Francisco-based Christopher Dupuy and will assume the role of chief operating officer for private wealth management. See: Greg Fleming dips into RIA gene pool with expected hire of Chris Dupuy to fish for elite wirehouse advisers in drive to reach $100 billion in UHNW assets
Dupuy somewhat mysteriously left Focus Financial Partners in August, only a few weeks after its IPO and days before its first ever quarterly conference call.
Grosso was senior leader of Merrill Lynch's Ventures Services Group, a team focused on advising private equity and venture firms.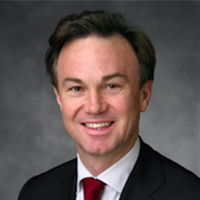 In August, Atlanta-based Michael Outlaw joined as head of Eastern field management with responsibility for managing and recruiting advisors in the Eastern United States.
The plan is to get the highest level people to make hires to attract the upper crust to the rollup startup, cleaved from the old Rockefeller family offices and asset manager, says Louis Diamond, principal with Diamond Consultants.
Calculated move
"Similar to Michael Outlaw and Chris Dupuy, attracting top and respected managers in key markets is a calculated move to demonstrate that Rockefeller is serious about recruiting the upper echelon of wirehouse teams."
As of Sept. 30, the firm had about $18.6 billion in assets under advisement from offices in New York, Atlanta, Boston, Washington, DC, Salt Lake City and Wilmington, Del.
"Tony has had a long career in San Francisco and enjoys relationships with some of the most respected firms, families and organizations in the Bay Area," said Gregory J. Fleming, president and CEO of Rockefeller Capital Management.
"With his expertise and extensive network, he will be an important part of Rockefeller's success on the West Coast, where we want to grow our business and attract a diverse set of talented advisors," he adds.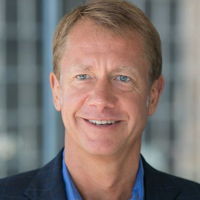 Fleming quietly became CEO and president of Rockefeller & Co. on March 1 and began revamping, rebranding and relaunching Rockefeller Capital Management shortly after by making key hires. See: Recruiters salivate as Greg Fleming completes marriage to Rockefeller & Co. to fill 'HighTower' void but now begins the wait for a business model
Grosso mined his network by association with firms including the old Robertson Stephens. Before joining Rockefeller, Grosso spent 15 years advising private equity and venture firms. Grosso additionally served as a senior resident director for Merrill Lynch from 2009 to 2013.
"Rockefeller could be the ideal choice," for upper echelon advisors breaking away, says Diamond. "That said, everyone is looking to attract Rockefeller caliber advisors so they have to go above and beyond in building out the platform, human capital support system -- including field leadership-- economics, and community if they are to win and execute on Greg's vision."
In its release, Rockefeller says it will be "adding individuals and teams who are of the highest integrity and committed to delivering excellence to sophisticated clients."
But to get to critical mass, observers say, Fleming may simply have to accept what the talent market will yield, which may, or may not, be full of integrity and sophistication.
Grosso joined Robertson Stephens in 1999 to manage the Venture Services Group, which Merrill acquired three years later. The entire team moved to Merrill as part of the deal, growing the business to serve a significant segment of the private equity community.
DLJ and Robbie roots
Grosso started his career in institutional equity sales at C.J. Lawrence in New York and moved to San Francisco in 1986 to join institutional equity sales at Donaldson, Lufkin and Jenrette (DLJ).
He covered west coast accounts at DLJ for more than a decade before joining Robertson Stephens. Grosso has a bachelor's degree from Rensselaer Polytechnic Institute (RPI) and an MBA from St. John's University.
Grosso has the right profile, Diamond says.
"To me it seems like the right hire, Tony has a terrific reputation locally and he has a great shot at attracting advisors from under his old purview. The Venture group too plays nicely into Rockefeller's strategy of serving UHNW focused advisors."
---
---
Jeff Spears
December 29, 2018 — 1:10 PM
Since I share a similar back ground working for Montgomery Securities instead of Robertson. The two concerns I have are the advisors that I worked with long in the tooth. A good friend and competitor often asked me - Spears was are you going to do when you reach "Z" in your Rolodex?
Stan Armeson
December 31, 2018 — 4:29 AM
I don't understand your comment it is incoherent please rephrase
Jeff Spears
January 18, 2019 — 10:04 PM
I am often incoherent. What I was trying to say was experienced people with numerous contacts eventually hit Z in there Rolodex with no more people to contact. Hope this clarifies