Peg Pike: Let's face it -- women can relate to women better than men on financial matters.
Brooke's Note: Brouwer & Janachowski is one of those great classic RIAs in the RIABiz's Mill Valley neighborhood that I've been able to keep an eye on for years. With few employees and many assets, it no doubt earned its partners a handsome living. I could easily imagine they might have happily slipped sideways making modest changes with minimal ill effects -- except maybe to spirit. But summoning up the animal spirits of 31 years ago, Steve Janachowski is in entrepreneurial overdrive bringing aboard talent and onboarding new ideas. So we check in on this now $1.7 billion RIA at about the five-year mark in its overhaul to see just how its shaking out.
After four years of hires and soul-searching, Brouwer & Janachowski is easing into a new high-risk, high-reward direction -- through the Magellan Straits of investing with course set on targeting wealthy women who might prefer female advisors.
Five years ago, CEO Steve Janachowski went on an executive recruitment voyage that began with the mega-hire of Peg Pike as COO. But now as his firm adds another advisor, the unforeseen wrinkle of his C-Suite splurge is a nurtured lurch toward pioneering the treacherous market of wealthy women.
In Fall of 2014, Janachowski entrepreneurial instincts told him that he had hit a year-27 wall where growth stalls. His firm's assets under management (AUM) nudged close to $1 billion--too big for a mom-and-pop structure but too mom-and-pop to surge to $3 billion or $5 billion while maintaining quality.
The firm needed more capacity to match organic growth with ambitions, so it began adding assets and people inorganically.
What ensued was a grueling process that began with the hire of Peg Pike, who was the first to join, in Aug. 2014 as chief operating officer (COO). The appointment of chief strategist, Christian Thwaites followed in Aug. 2015, and chief compliance officer, Craig Hughes joined the firm in Oct. 2015. See: How one $1.3-billion RIA in Tiburon found its woman by taking the 'grueling' route.
Since then, measured against the MSCI All Country World Index and the Barclay's Aggregate Bond Index, the Mill Valley, Calif. firm's AUM has grown an average of eight percent a year to $1.7 billion.
Finding parity
Pike helped kick off the company's shifting strategy -- with Janachowski's blessing -- by pressing him to build on her hire with the addition of women advisors to specifically woo female clients. The move was financed in part by capital provided by Fiduciary Network, at a time when Mark Hurley was CEO. In new $150-million lawsuit, Mark Hurley alleges ex-boss's smears wrecked his valuation, his reputation and his chances of providing capital to RIAs ever again
Its newest hire, financial advisor Jill Carothers, brings the percentage of female advisors at the firm up to 50%. Four-and-a-half years ago it employed none. Fifty percent of its back-office team and 40% of its executive team are also female.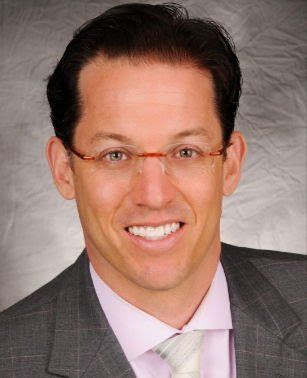 Effectively, Brouwer & Janachowski is betting that gender parity on the inside and a slew of female-focused outreach schemes will augment its more bread-and-butter strengths to keep it growing.
RIA consultants cite specialization and differentiation as increasingly mandatory as fiduciary advisors proliferate and investment management gets commoditized.
Bringing women in as advisors makes it a whole lot easier to land them as clients, says Pike, via email. "It was important to expand the team's experience and skill sets, to work with existing women clients, and to pursue new ones -- [but] in a different way."
"Let's face it -- women can relate to women better than men on financial matters," she adds.
Not everyone agrees.
Female clients have different needs, but it's far from clear that the advisor's gender makes any difference in whether those needs get met, says Will Trout, senior analyst at Celent.
"It's important to recognize that female investors may have concerns, e.g., related to longevity, specific to [their] gender, and that these should be approached with sensitivity and tact, whether the advisor is male or female," he says.
Although Brouwer & Janachowski expects a "female focus to be the fastest growing contributor to the firm's future profitability," the firm acknowledges no proof exists women, in general, desire female advisors over male advisors, says a spokesman, via email.
"For sure not every woman does," the spokesman says. "The evidence for this thesis is anecdotal, [albeit] based on dozens of conversations with women investors."
Hitting the skids
Appointed to run the company's day-to-day operations, rather than drive growth, Pike's influence expanded with her tenure.
As part of Brouwer & Janachowski's "brand new" strategy, Pike will "spearhead" a focus on women clients "in transition," from divorce, death of a spouse, or career changes, to other disruptions in their lives, according to the firm.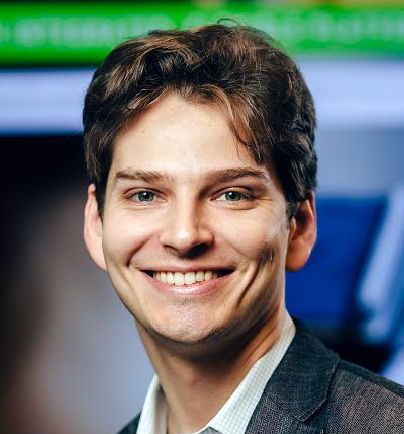 But over reliance on female-centric growth strategies can also be a trip down the garden path toward mis-allocating resources and developing a branding strategy with the wrong emphasis, according to critics.
Female-only investing is an especially tough sell from a marketing perspective, says Trout.
"Gender is a pretty dull tool for this [sales and marketing] purpose; one doesn't need to look back further than the 2016 election to realize that topicality and emotional appeal are more important indicators than gender," he says.
Large banks and small robos alike have pursued women investors and revealed that it's actually quite a risky proposition. In recent years, a number of digital-only advisors put gender first and ended up in trouble, according both Trout, and Lex Sokolin, president of Autonomous Research. See: Why exactly Northwestern Mutual bought a digital darling for $250 million, shut it down, orphaned its customers and declared progress.
It would be great if some of the sites that launched to empower women ended up succeeding, Sokolin told RIABiz in May. "But from WorthFM, to SheCapital, and perhaps even Ellevest, the monetization of this strategy has not panned out."
Marketing mirage?
The evidence that it's marketable is slim, Trout told WealthManagement.com in July. "Unlike a car or other consumer good that has a brand that is more palpable, I'm not sure [advice] has that much differentiation by gender ... If there is evidence to support the opposite I'd love to see it."
"I'm not down on female-only investing. I just don't think I see it as a great or overly compelling differentiator on its own," Trout added.
The interest is there, and it's surprisingly strong, counters Janachowski.
"Since they represent half the population, it has always been clear to me that women are the most underrepresented market," he says.
The question, however, is whether the disconnect between wealthy women and wealth managers can be addressed on the advisor side.
Brouwer & Janachowski appointed Pike, Thwaites, and Hughes to give it the kind of foundation that would allow it to scale, rather than to drive "explosive growth," according a spokesman for the 31 year-old firm.
Pike allows that enacting the major change required internally to project a new culture is a work in progress.
"It took a while ... longer than we thought," she says.
Today, the firm runs a series of women's events to generate leads, with more in the pipeline, including 'women's money circles,' effectively open financial conversation clubs. If need be, they can branch out to discuss financial planning, business funding, retirement planning and managing the financial implications of a divorce.
It remains to be seen if these initiatives will be successful and boost the firm's AUM, but Pike already sees green shoots.
"We've already attracted some new clients," she notes.
The firm has also held its fire on an M&A strategy. When Pike joined Brouwer & Janachowski, she cited its willingness to make acquisitions as a significant attraction.
It's been tricky, says the firm's spokesman. "[We've] evaluated two potential RIA acquisitions over the past two years. Neither panned out as a good fit. At this moment [we're] evaluating another."
Surf, sunshine and CFAs
Brouwer & Janachowski is very much a California firm. At least 50% of its employees have spent ten years or more in the Golden State, and 30% are graduates from one of its universities.
Its latest hire, Carothers is no exception. In fact, a chance encounter ultimately led to her appointment.
A lifelong resident of Marin County, where Mill Valley is located, Carothers met Pike in 2017 at a University of California (Berkeley) chartered financial planning class. One conversation led to another, and Carothers made the leap to Brouwer & Janachowski.
Both Pike and Carothers expect to earn CFAs in 2019.
Prior to joining Brouwer & Janachowski, Carothers spent 14 years as a mortgage advisor for Larkspur, Calif.-based firm All California Mortgage. She also has a BA in political science from the University of California, and a history of volunteering for female-minded organizations.
Carothers does not bring an existing book of business with her, nor is she part of a longer-term succession plan.
Her experience in real estate and alternative investments led to her appointment, says Pike.
"In California, [these investments] can be a substantial part of a client portfolio and [are] thus very important in [terms of] the overall wealth strategy," Pike explains. "Carothers [also] has the insider's perspective on how to negotiate with lenders."
---
Brouwer & Janachowski, which has a total headcount of 20, manages $1.7 billion on behalf of 631 clients, 55% of which are high-net-worth investors, and 36% are mass affluent. The remaining 15% is made up of charities, pension and profit sharing plans and corporate investors. There is no quota system in place for recruitment, according to the firm.
---
Related Moves
January 6, 2020 – 6:32 PM
---
---
---