Andy Rachleff wrote in his blog last year: 'The value of the tax-loss harvesting benefit at Wealthfront far exceeds the advisory fee in terms of the after-tax benefit.'
Wealthfront agreed to a $250,000 penalty from the federal Securities and Exchange Commission (SEC) after the federal regulator alleged a series of violations, which it promised to cease and desist.
A separate SEC order found that New York City-based Hedgeable Inc., a robo adviser which had approximately $81 million in client assets under management, made a series of misleading statements about its investment performance.
The robo-advisors have factors that can lead to a form of arrogance that leads to this sort of trouble, says Tim Welsh, president of Nexus Strategy.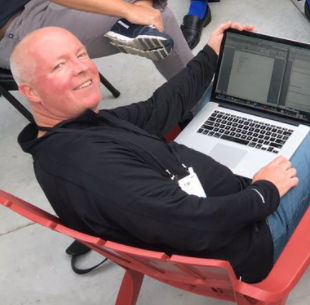 "As a technology provider, it can be easy to arrogantly assume that because you are solely a technology platform, that the rules don't apply to you."
It's a point that Brian Hamburger, CEO of MarketCounsel, minces no words about.
"The underlying premise of the Investment Advisers Act is to 'say what you mean and do what you say,'" he says. "Silicon Valley, however, tends to build the feature list and eventually backfill the technology platform with the functionality. That just doesn't work here.
"In addition, it seems that their marketing program followed the recipe used by other tech firms without regard to the regulatory nuances that RIAs must contend with," he adds.
Failed to deliver
Broken promises to investors about the ability of the Redwood City, Calif.-based robo-advisor to deliver on tax-loss harvesting were most egregious, the SEC claims.
"Wealthfront disclosed to clients employing its tax-loss harvesting strategy that it would monitor all client accounts for any transactions that might trigger a wash sale – which can diminish the benefits of the harvesting strategy – but failed to do so," writes the SEC in a release.
Over a period of more than three years during which it made this disclosure, wash sales occurred in at least 31% of accounts enrolled in Wealthfront's tax-loss harvesting strategy, the SEC says in its release.
In a Nov. 15 blog post, Wealthfront CEO Andy Rachleff wrote about tax-loss harvesting. "The value of the tax-loss harvesting benefit at Wealthfront far exceeds the advisory fee in terms of the after-tax benefit," he stated.
For the most part, Wealthfront fulfilled its tax-loss promises, according to a statement issued by the firm that expressed no remorse. See: Wealthfront throws open its freemium advice to non-customers and calls it peerless, causing critics to yawn 'so what else is new?'
Improper disclosures?
"Wealthfront did not have proper disclosure in its tax-loss harvesting whitepaper concerning monitoring for any and all wash sales that could occur in client accounts. For example, a wash sale can be triggered by infrequent events outside of tax-loss harvesting trading including a client changing their risk score or a withdrawal," according to the statement.
"During the period January 1, 2014 to December 31, 2016, wash sales made up approximately 2.3% of tax losses harvested for the benefit of clients. Therefore the average Wealthfront client received 5.67% in total annual harvesting yield versus 5.8%."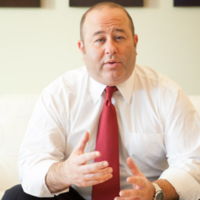 The SEC's order also alleged that Wealthfront was reckless in its use of social media.
"[It] improperly re-tweeted prohibited client testimonials, paid bloggers for client referrals without the required disclosure and documentation and failed to maintain a compliance program reasonably designed to prevent violations of the securities laws," the release states.
It's even easier to then cut corners in order to make broad capability claims when you are under so much pressure to deliver from your investors that you owe hundreds of millions of dollars to, says Hamburger.
"The big brands out there like Schwab, TDA and Fidelity have learned long ago that these stakes are high, and that the fastest way to disaster is a regulatory enforcement. Which is why they have a much tempered approach to marketing claims and is also why their advertisements always contain six inches of disclosures and they never retweet anything," he explains.
C. Dabney O'Riordan, chief of the SEC enforcement division's asset management unit, chastised Wealthfront, whose CEO and co-founder frequently blogs on the website.
"Technology is rapidly changing the way investment advisers are able to advertise and deliver their services to clients," he said "Regardless of their format, however, all advisers must take seriously their obligations to comply with the securities laws, which were put in place to protect investors."
Wrongdoing not admitted
Wealthfront consented to the entry of the SEC's order censuring it, requiring it to cease and desist from further violations, but declined to admit or deny wrongdoing.
"We take our regulatory duties seriously at Wealthfront and are happy to have reached a settlement with the SEC. The settlement order addressed Wealthfront's retweets of clients' positive tweets from our corporate account and compensation to some bloggers for client referrals without proper disclosures," the Wealthfront statement continues.
Wealthfront brought its clearing in-house -- firing Apex in 2017.See: Wealthfront nixes Apex Clearing and explains it as step in ridding 'semi-manual processes and disjointed systems'
From 2016 until April 2017, Hedgeable posted on its website and social media purported comparisons of the investment performance of Hedgeable's clients with those of two robo-adviser competitors, according to the order.
The performance comparisons were misleading because Hedgeable included less than 4% of its client accounts, which had higher-than-average returns, the order states.
Salt in wound
Hedgeable compared this with rates of return that were not based on competitors' actual trading models. The SEC's order also found that Hedgeable failed to maintain required documentation and failed to maintain a compliance program reasonably designed to prevent violations of the securities laws.
Hedgeable paid $80,000 to the SEC and stopped accepting new deposits as of Aug. 9.
---
Related Moves
August 14, 2021 – 2:20 AM
---
December 31, 2020 – 4:37 AM
---
---
---
Mentioned in this article:
Wealthfront
Portfolio Management System
Top Executive: Andy Rachleff
---
---
---
Peter Giza
December 22, 2018 — 2:20 AM
Technology is now regulated de facto by virtue of our regulated clientele. The SEC, FINRA and other regulatory bodies have found an effective backdoor solution to regulate the fintech industry. If you as a technology provider think otherwise then think again.
Steve Redding
December 22, 2018 — 4:15 PM
"The underlying premise of the Investment Advisers Act is to 'say what you mean and do what you say,'" he says.  "Silicon Valley, however, tends to build the feature list and eventually backfill the technology platform with the functionality. [ No different for some big RIAs that think they are technology platforms ]
---