Charlie Nelson was overlooked twice when he was at Great West for promotions and now he's won a huge client away from his former firm
Brooke's Note: Should RIAs worry about what big 401(k) recordkeeper wins which multi-billion dollar Fortune 500 company account? Yes, to this extent: Big firms like Voya and Empower are winning these giant B2B accounts from corporations that pay them. But in the bargain, they are often becoming the sole provider of advice, asset management and custody to hundreds of thousands of individuals. This dynamic never proved to be much threat. But that was also back in the days when asset management was a profit center. Now it's a loss leader. See: Vanguard's asset machine wobbles under Abby Johnson's withering pricing assault, but Fidelity's new cost-cutting front aimed at advisors is proving more lethal for BlackRock Only financial planning assures real profits. So 401(k) providers are upping their games to not only include advice but better advice that is so good maybe the client stays with them for life. Voya was largely tight-lipped about how it beat Empower. But to the extent that it offered thoughts and to the extent that third-party pension consultants weighed in, there was a plenty of talk about touchier, feelier Voya service bolstered by mobile apps, data science and real people onsite. That said, personalities loom large here and Lisa has that aspect nailed down, too.
Voya Financial won New York City's $21.6 billion deferred compensation plan last week, snatching it away from Empower -- a business success with a personal wrinkle.
Charlie Nelson, the former head of Great West's retirement division, now heads Voya. Great West, which has since changed the name of its retirement business to Empower, twice passed Nelson over for promotion. See: The second-largest 401(k) provider drops 'Great-West' for 'Empower'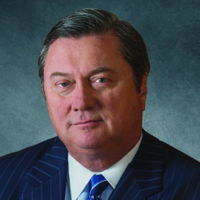 Empower CEO Bob Reynolds, with no shortage of personality, is fueled by a desire to compete with Fidelity, his former firm. He spent 11 years, the bulk of his career, building the company into the nation's largest 401(k) provider. Nelson has a similar drive to beat his former firm.
This loss must sting a bit for Empower given that Charlie was the key architect of its primary predecessor, Great West, prior to the combination with the former Putnam and JP Morgan retirement franchises," says Mike Alfred, co-founder and CEO at Digital Assets Data Inc. in Denver who was immersed in 401(k) plans for a decade as founder of a 401(k) tracker Brightscope. See: Just what good Bob Reynolds' purchase of J.P. Morgan's billions -- sans sweet brand -- will do for his Great West-Putnam 401(k) empire
Voya Financial will become the new record keeper and service provider for New York's plan with its 205,000 accounts, according to 401kwire.com. a subscription service that reported the news first behind its firewall. The hand-over will be effective no later than Oct. 2019. See: After a six-month pause, Voya fills the Maliz Beams void with a 401(k) ace whose advancement stalled
FASCore LLC, a Great-West Life/Empower company, was the city's previous recordkeeper. But a "Request for Proposals (RFP)" was issued this past June, and the service was opened to all bidders. The New York City Mayor's Office of Labor Relations on behalf of the New York City Deferred Compensation Board issued the RFP.
The New York program is significant and it includes a 457 plan and a 401(k) plan along with a New York City Employee IRA program. In addition to overseeing the plan. Voya will also provider participants with web and mobile planning tools and customized administration capabilities.
Cutthroat business
Empower spokesman Stephen Gawlik declined to comment regarding the New York City retirement program.
There are only so many big 401(k) plans to go around in the thin-margin, cutthroat financial and administrative business, and big deals have cut both ways.
In October, the tables were turned. Lockheed Martin yanked its $45 billion retirement plan--the nation's fifth largest-- from Voya and placed it with Empower. Lockheed Martin's plan will start with Empower in January 2019.
Empower is the nation's second largest retirement provider with $500 billion in assets at the end of 2017, according to Boston-based Cerulli Associates. Voya oversaw $378 billion in retirement assets at the same time period, according to Cerulli's data. See: Empower wins Apple's $3.5-billion 401(k) account from Schwab
Unlike many businesses, the 401(k) recordkeeping is known to operate in an opaque manner and maintain a culture similar to its predecessor -- the defined benefit pension industry. Neither Voya nor Empower had much to say about either the New York or Lockheed accounts.
But Lockheed provided some clues why it made the switch. The company said Empower would provide budgeting tools, more trades per year and access to Certified Financial Planners for plan participants.
That may have prompted Voya to up its game. Voya has been working hard to create a more competitive offering that competes both on service and price, Alfred says.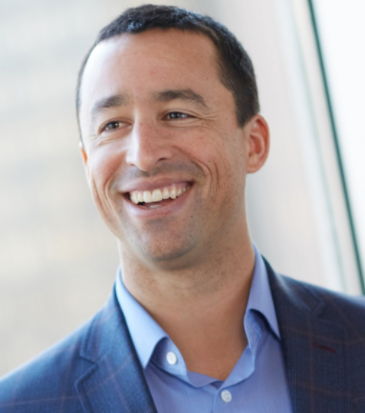 "I do know that Voya has invested heavily in data science and I believe they have great data at the plan and participant level that can drive strong pricing and plan features," he says.
Customer service
The RFP requires Voya to maintain a branch office in New York City accessible to plan members, which include most city employees. It will be staffed by at least 17 employees dedicated to answering phones, seeing walk-ins, responding to correspondence and providing one-on-one counseling about plan rules and regulations.
Voya touted that its firm can handle those unique hand-holding requests from the giant New York plan. Voya said that it could support the "unique on-site service and administration model," according to the release announcing the deal.
Voya also touted that its web and mobile apps are superior and "industry leading."
Voya may have done a better job selling its virtual and actual hand-holding, says Louis Harvey, president and CEO of Dalbar Inc. based in Marlbrorough, Mass.
"As I understand it, Voya was more persuasive about the quality of the member experience, largely driven by the focus on service. I don't think there was a material difference in costs," Harvey added.
However, Empower spokesman Stephen Gawlik said his firm also offered employees on site for New York's giant plan. Recently, too, Empower showed its hand in trying to grab a larger share of wallet and to manage a participant more holistically. See: Bob Reynolds -- 11 years after leaving Fidelity -- is going after its fatter margins with a beefed-up virtual RIA
Sometimes, the 401(k) win is nebulous, and it's hard to tell what factors led to the final decision, Harvey says. "In dealing with the complexities of a huge city government, the selection decision is seldom based on just one or two factors or even a consensus."
"The mega plan market has always been super competitive," adds Alfred. "The only difference now is that the personalities involved are bigger and the media coverage more thorough,""Charlie Nelson has done a fantastic job since taking over as the CEO of Voya Retirement. Voya has a very strong offering for large plan sponsors and competes well on all dimensions," says Alfred.
Harvey echoes Alfred's sentiments: "This is a great win for Charlie (Nelson) and reflects his personal credibility in the marketplace."
Reynolds was hired to take over Great West Lifeco in 2014. Later that year, he appointed former Fidelity alum Ed Murphy to head up the newly combined retirement divisions of Great West, Putnam and JPMorgan. See: Bob Reynolds delegates the Great-West 401(k) business to old Fidelity mate after excruciating three-way choice
When Reynolds chose Murphy to lead the retirement division at Empower, he pushed aside Nelson, who held the Great West president role for 31 years. Instead, he named Nelson to oversee Empower's $50 million and below corporate, and government plans.
Jumping ship
But six months later in April 2015, Nelson left Empower for Voya and was named CEO of its retirement division, replacing Mary E. "Maliz" Beams. She had left her position as CEO of the company's retirement solutions business in the fall of 2014 to pursue other opportunities. See: An ex-Voya chief, Maliz Beams, exits State Department after three months
Now, he appears to be the industry's highest-compensated executive. He earned $4.5 million in salary and bonuses last year, according to Bloomberg.
Over the past five years, Voya has been in the midst of a massive overhaul and strategy change. ING U.S., Inc., which is currently 43%-owned by ING Group, announced in 2014 that it was changing its name to Voya Financial, Inc. This change was the latest in a multi-step rebranding process.
Voya is coined from "voyage" and is meant to reflect momentum and optimism and a view toward the future, according to company officials at the time.
The company issued an IPO on May 2, 2013 under the symbol "VOYA." Even though the company hadn't branded to Voya at the time, it had announced it would in 2013. The company's IPO price was $19.50 a share. Voya's stock is currently trading at around $40.42 a share.
Voya is a Fortune 500 firm with $8.6 billion in revenue in 2017. The company had $543 billion in total assets as of September 2018, according to Voya's own reporting.
"We are honored that the city of New York has placed its trust in Voya as it makes this new and important transition with its retirement benefits program," said Heather Lavalle, president of tax exempt markets for Voya Financial in a statement. "With a focus on purposeful innovation and a unique culture that is centered on delivering exceptional service, Voya is committed to helping our clients and participants achieve their broader retirement goals."
---
---